Nikki Lugo, a.k.a. "Nikki Balls," has been a tattoo artist at Tattoo Paradise for ten years, but this weekend, she was in special demand. Of the enormous crowds that flooded the city for the Women's March on Washington, some were looking to commemorate the weekend in ink. Though some customers entered the shop just looking for a feminist or Women's March-related tattoo, Tattoo Paradise manager Nick Barkley says some wanted their tattoo to be completed by a female artist. Because Lugo was the only woman working the shop that weekend, she pulled a 13-hour shift on Friday at Tattoo Paradise's Adams Morgan location, personally inking 20 feminist tattoos (plus a few pro-Obama tattoos) on the day of Donald Trump's inauguration.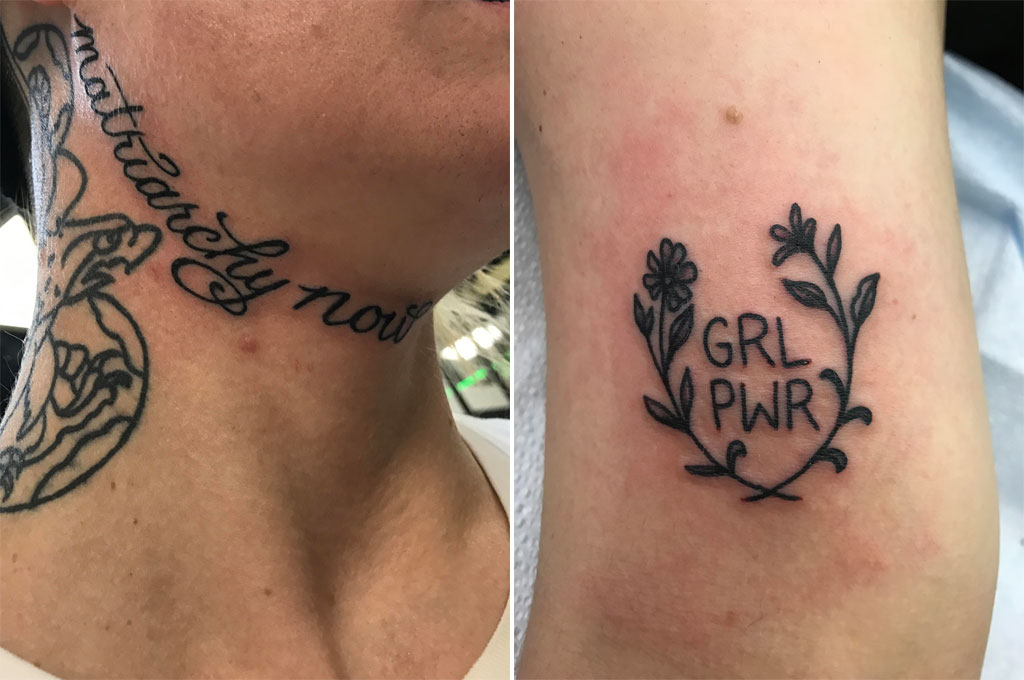 On Saturday, Lugo finished her shift at the store's Wheaton location before heading back to Adams Morgan to complete more tattoos, and during her shift in Rockville on Sunday, she says four customers drove to Tattoo Paradise's Rockville location because they wanted to work with a female tattoo artist.
Lugo says that the spirit in the shop was one of elation, and that her customers seemed to be filled with positivity and in good spirits. She says that numerous women told her about flying to DC on planes that were primarily filled with women attending the Women's March on Washington.
"Everybody was just feeling so insanely positive," says Lugo. "Nobody wanted to forget the way this weekend felt, and that's why they wanted to get the tattoos."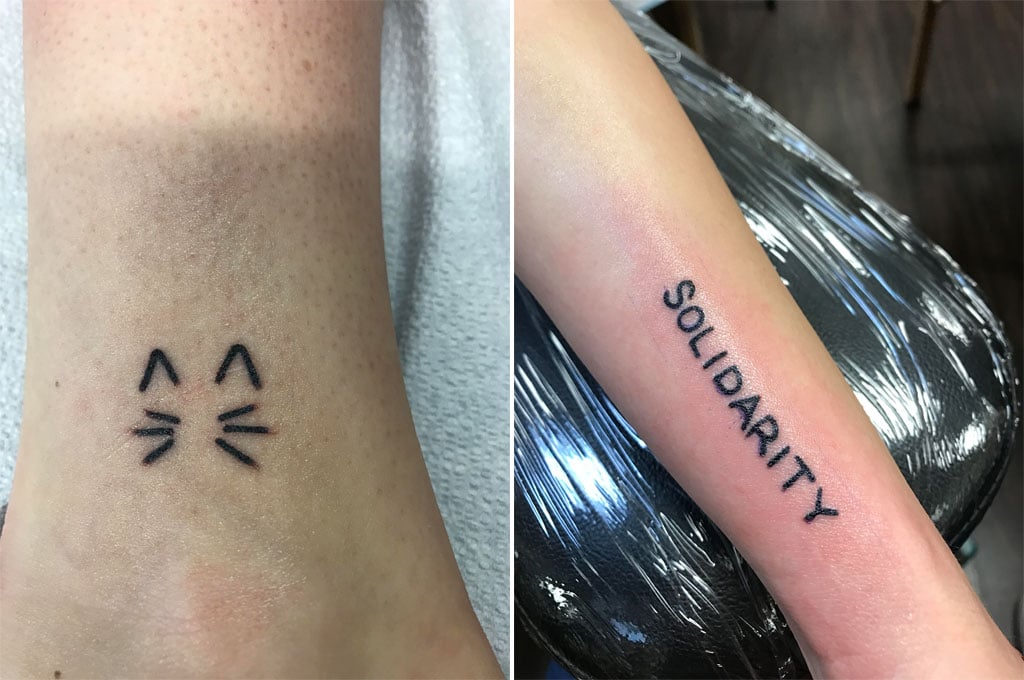 Overall, it was a big weekend for Tattoo Paradise. Barkley says Tattoo Paradise's Adams Morgan location alone—Tattoo Paradise also has locations in Wheaton and Rockville—inked over 75 tattoos on Saturday for a mix of locals and out-of-towners. On a normal busy Saturday, Barkley says the shop might work on 50 to 60 tattoos. Including Friday and Sunday, Barley says that the shop completed over 150 tattoos, of which he estimates 75 percent were specifically tied to the Women's March.
The tattoos themselves took a range of forms; Barkley says they inked a lot of "Nasty Woman" lettering and female symbols, while others simply said "Rise."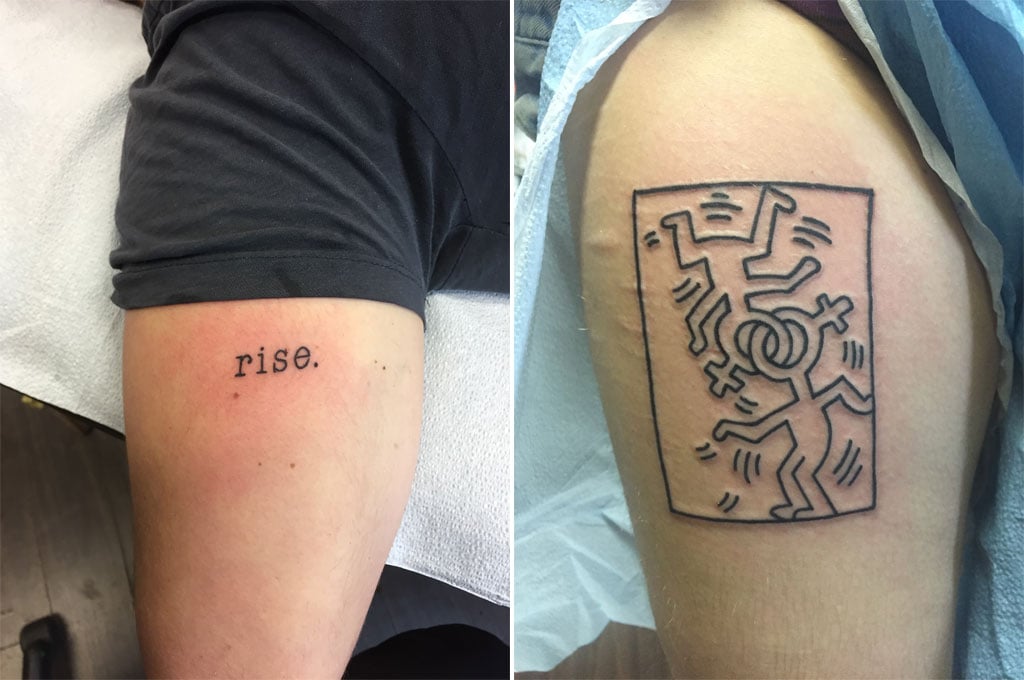 Though Lugo was working throughout the weekend and didn't herself attend the Women's March, she says she came out of it feeling the positive energy from her clients.
"I wish I could have gone, but I liked my part that I got to play," she says.