Companies and brands that advertise in places like the Metro have a strong tendency to use political themes, as though that's the only way to reach a local audience. Sure, politics are a big deal here, but so are pandas—and when was the last time you saw someone using those to reel us in? But using political jargon to sell soft drinks or cell phones can be tricky. For one thing, insiders are sensitive to misused campaign-trail terminology. For another, non-insiders are even more sensitive to having their city pigeonholed as a politics-only town. What's more, according to Pradeep Rau, chairman of the marketing department at George Washington University, both demographics may be exhausted by politics at the end of an election year. Herewith, Rau's opinions on a handful of DC-oriented ads.
1. REI's United Outside campaign, which brought 100 related events to the area, took off over the summer before the store's new flagship opened in NoMa.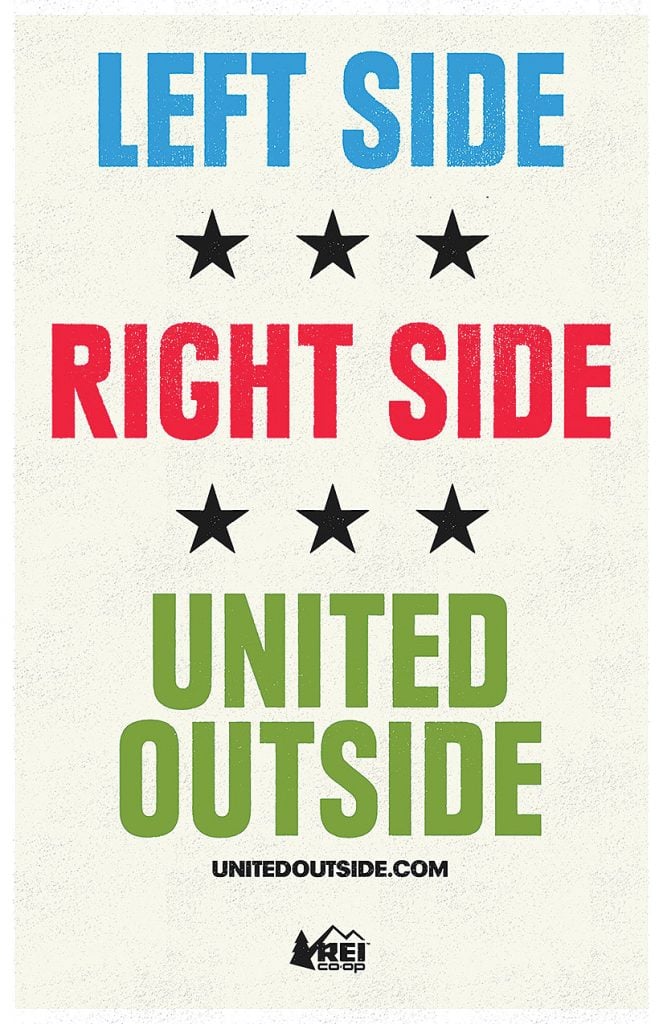 Pradeep Rau's take: "That one is slightly more effective in my mind . . . because it's directly tied to the product. It's also very simple. It doesn't distract you from what REI is about."
2. Sprint's ad for its network, as seen in a Metro station
Rau's take: " 'Liberal speeds at conservative prices'? I think that message is a little too hard to comprehend."
3. Red Bull ad, as seen on a Metro train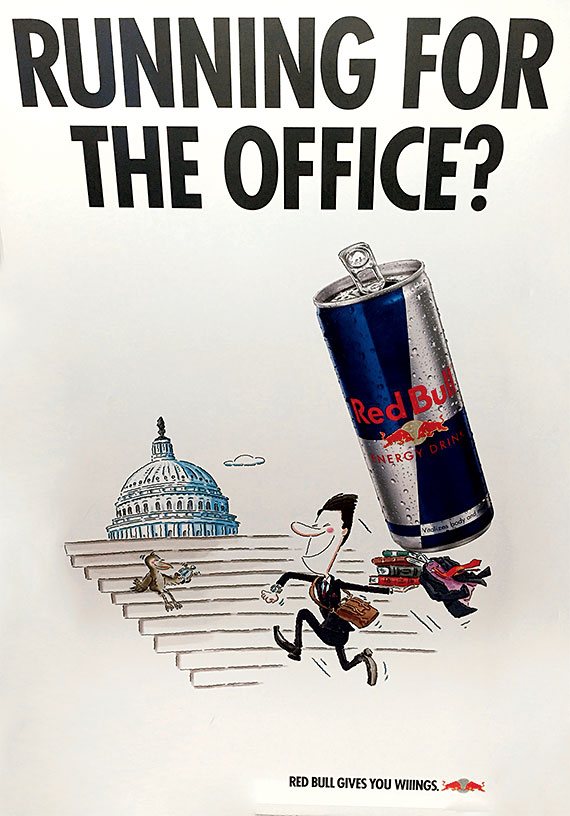 Rau's take: "Metro has a lot of young people riding, and Red Bull is clearly targeted at that demographic. A lot of them are perhaps running every time they get on the Metro, with Metro schedules being out of whack."
4. Shinola's ad promoting a store on 14th Street, its first in DC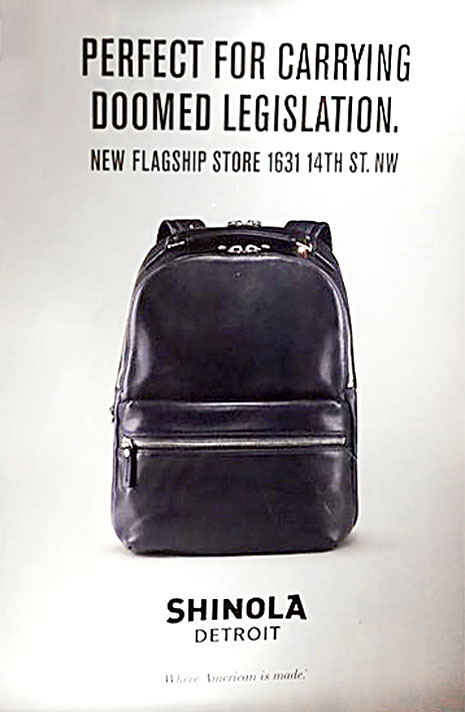 Rau's take: "I'd say it's a strange use of language for someone who is trying to promote something."
This article originally appeared in the February 2017 issue of Washingtonian.