Now that spring has finally decided to show its face, it's the perfect time to move your workouts out of the gym and into the open air. To get you started, CityCenterDC has a series to help you replace happy hour with outdoor yoga.
For the fourth year, CityCenterDC's Toned Up Tuesday exercise class series is offering free workouts at The Park at CityCenterDC. The series will feature several kinds of yoga classes, led by CorePower Yoga. The series will kick off at 6 PM on Tuesday, April 4, and will run each Tuesday night throughout April and May. The class is free to attend—all you need to bring is your yoga mat and water bottle. To RSVP for the class, head to CityCenterDC's website.
CityCenterDC isn't the only place you can enjoy free yoga this spring; you can also get in a sweat session through a series of Saturday morning classes hosted at the Kennedy Center.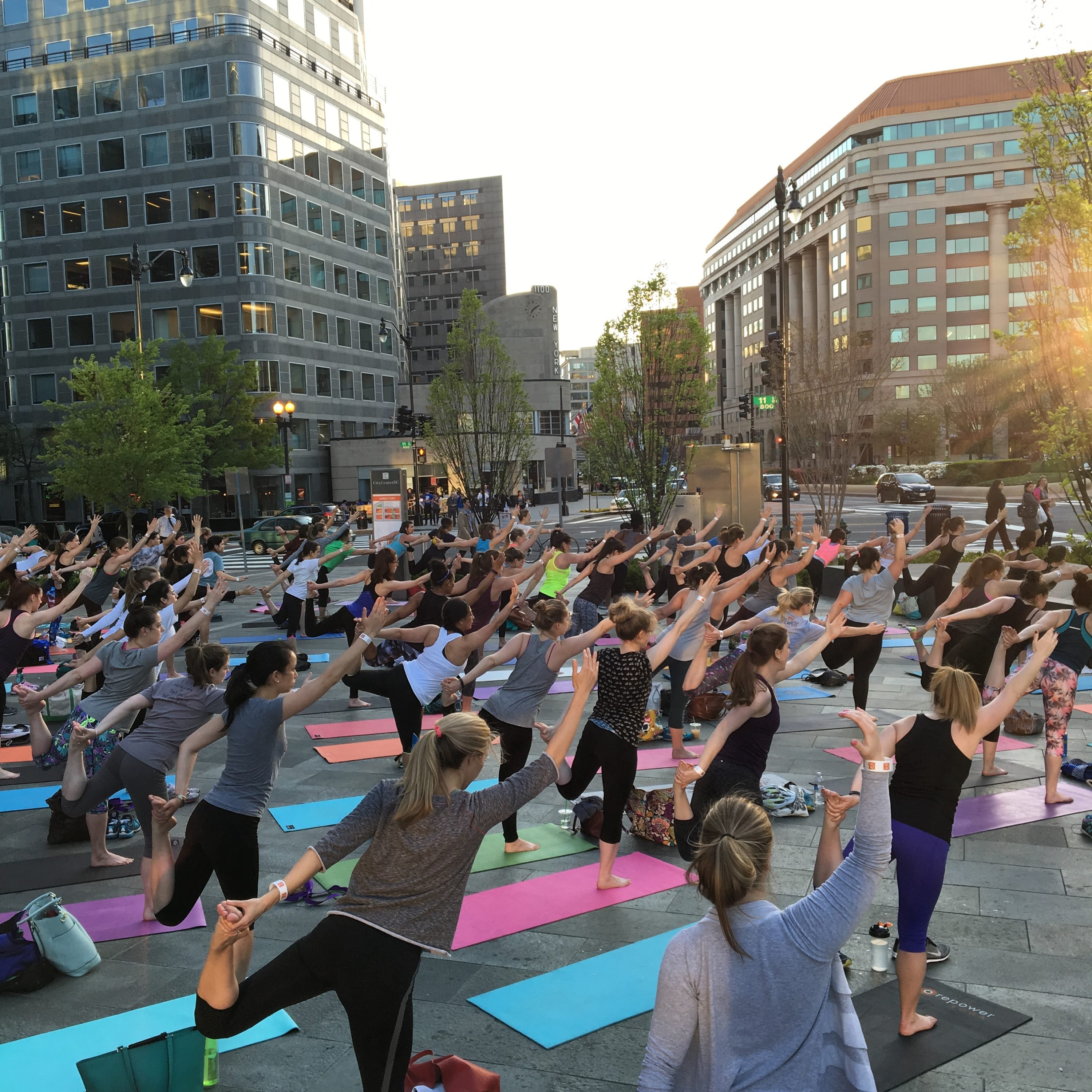 To join the Toned Up Tuesdays classes, visit The Park at CityCenterDC (at the corner of Tenth and I Streets, NW) 6 PM every Tuesday night through April and May.