DC chef Orlando Amaro has been surrounded by food his entire life, starting with a childhood influenced by his Italian grandmother, who was a pastry chef. Now the executive chef of the Southwest Waterfront restaurant Station 4, Amaro has had to see food in a whole new light.
In 2016, Amaro's weight had climbed to 340 pounds. In July of that year, fear for his health—particularly in regards to diabetes and high cholesterol—led the chef to get gastric bypass surgery.
"I had six months before the surgery going to psychologists and cardiologists and nutritionists to get me to understand that I had to change my way of thinking in regards to my eating habits," says Amaro. "When the moment came for my surgery, I had to lose 20 pounds with a liquid diet of 15 days, so that when the time came all my organs were smaller, less swollen."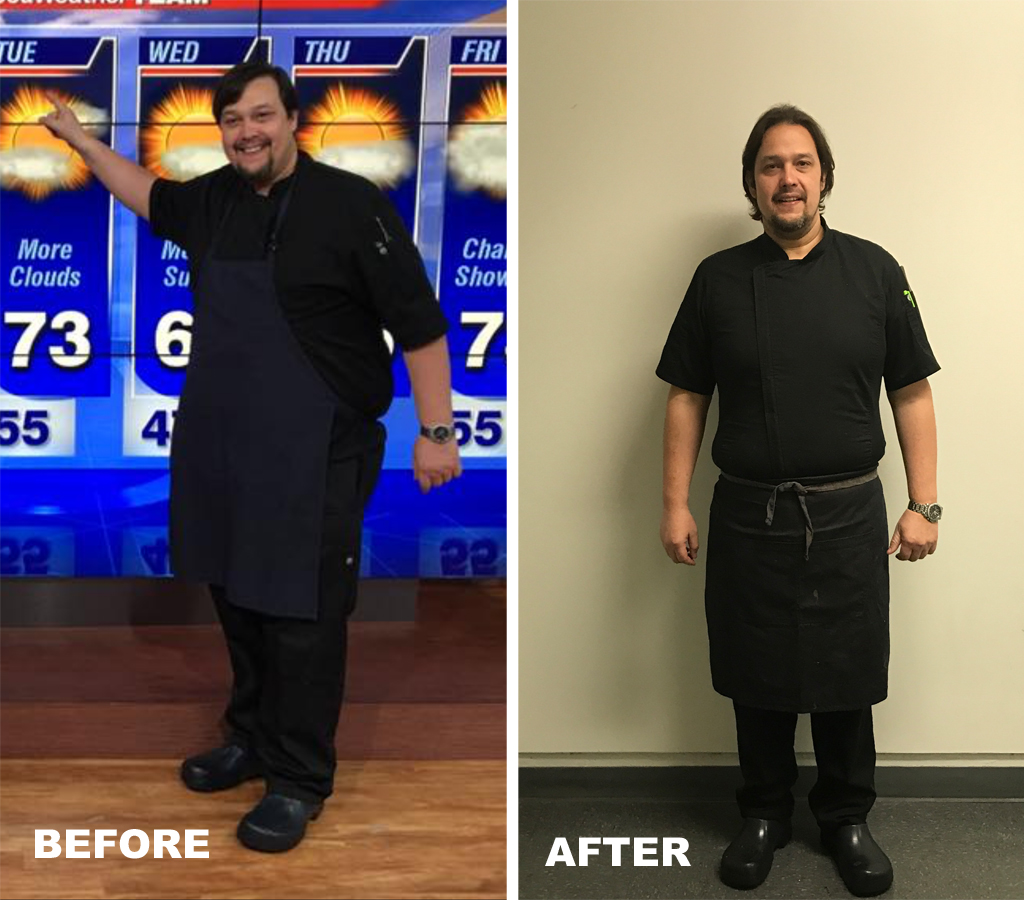 Following the four-and-a-half hour surgery—which divides the stomach into smaller pouches so that you feel fuller faster—Amaro immediately started dropping pounds. While he had to be careful about what he ate in the months following the surgery, Amaro can now eat most things in small portions.
"Basically the first three months my diet was vegetables [and] no more than four ounces of any protein," says Amaro. "Now I can eat anything, just in smaller quantities, and I keep losing weight."
To see what Amaro eats these days, take a look at a day in the life of his typical diet.
Breakfast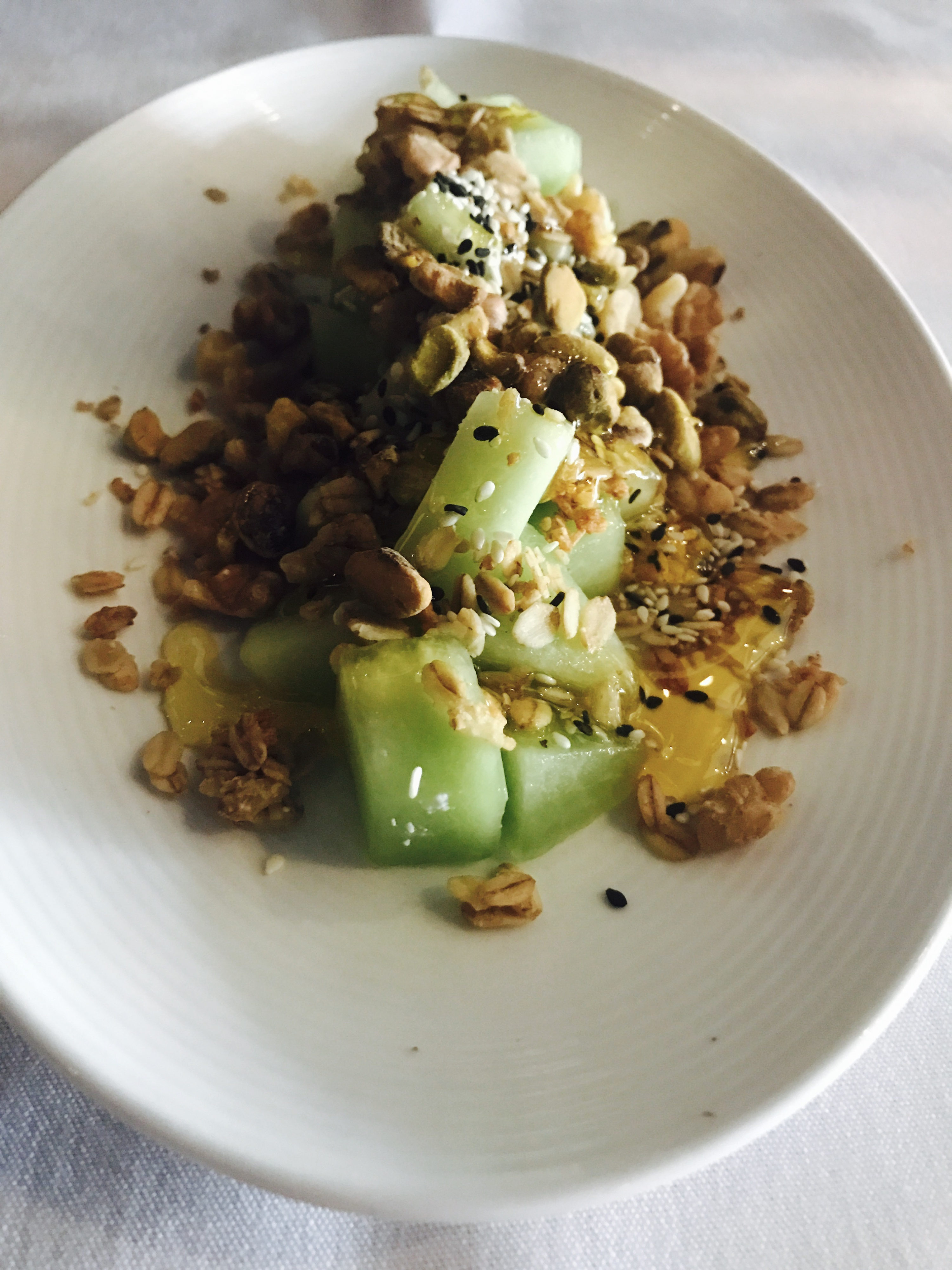 "Honeydew, granola, and wild honey. Honeydew melons have a high water content," says Amaro. "They're an excellent source of potassium and vitamin C."
Lunch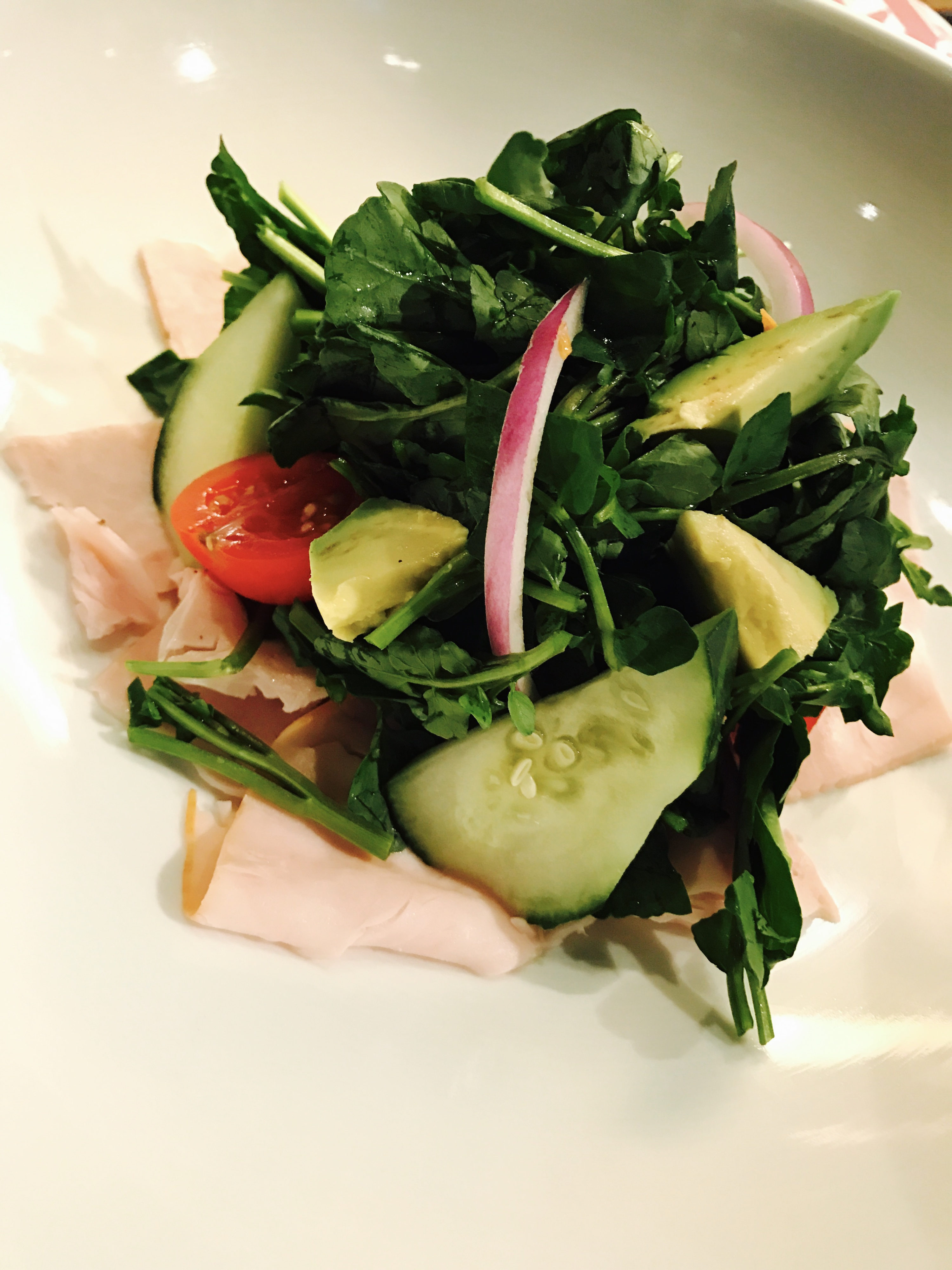 "Roasted turkey and watercress salad with lemon vinaigrette, avocado, [and] onions." says Amaro. "Watercress is a cruciferous plant grown for centuries as a mineral rich green leafy vegetable."
Dinner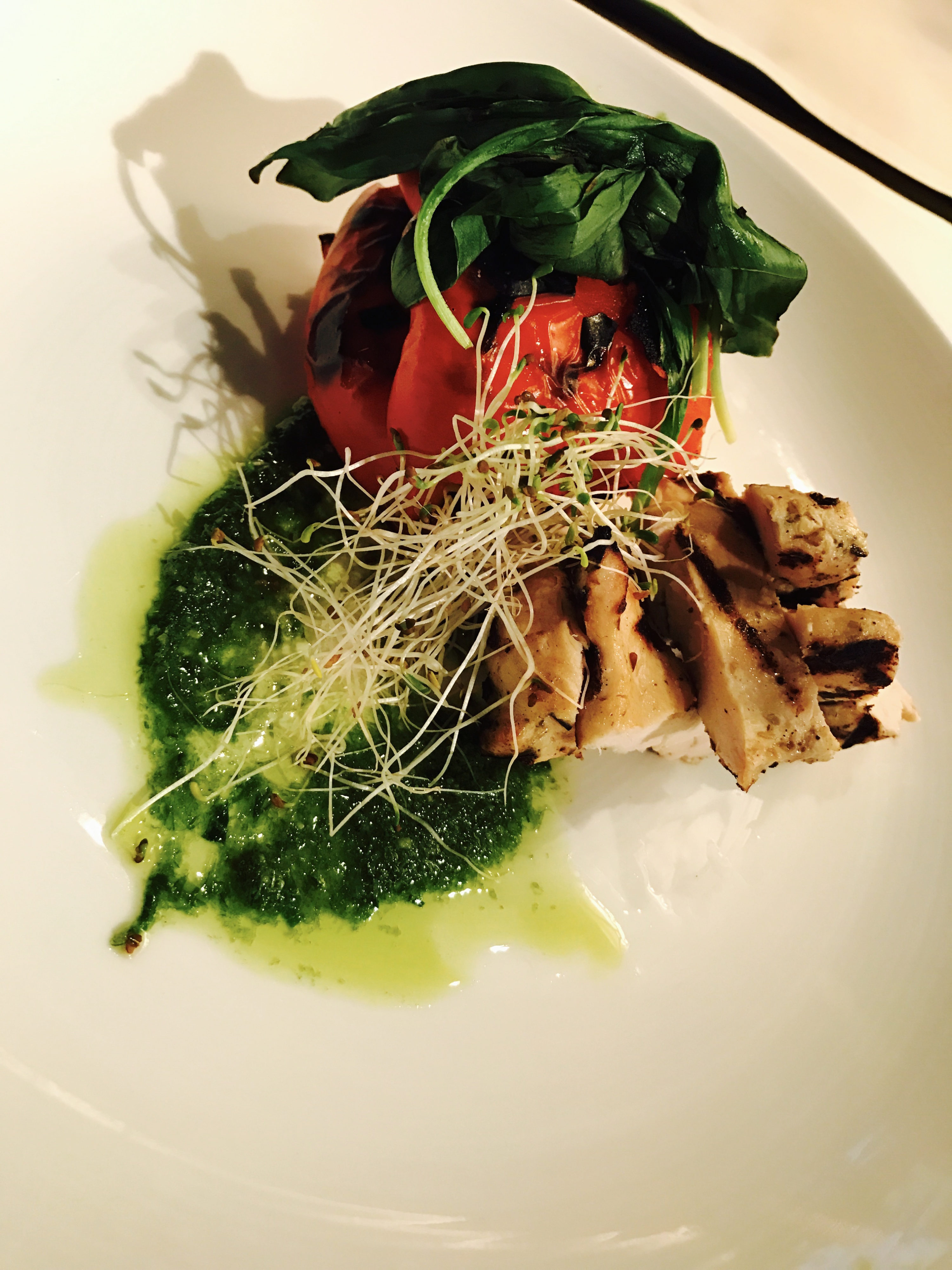 "Grilled chicken and red peppers, ramp pesto, [and] alfalfa sprouts," says Amaro. "White meat is a healthier option, and ramps were considered the first greens of the year, their nutrients helping to bring people from a greens-and-fruits-deficient winter into a new season of growth."
Have a Food Diary you'd like to share? Email ccunningham@washingtonian.com.
Consult with your doctor before beginning a new diet. Washingtonian does not endorse any diet without the supervision of a medical professional.