When checking out a new boxing gym for the first time, my fear straddles the line of worry over too much hitting—i.e. finding myself in a gym where people actually know how to box and I'm in way over my head—and not enough hitting. While I never enjoy workouts that are more talking than sweating, with something as technical as boxing, I was prepared to do a lot of the former.
So, it was a pleasant surprise that at Nuboxx, NoMa's new boutique boxing gym, I actually got to hit things.
Located right outside of Union Station, Nuboxx offers small, 12-person group boxing and boxing conditioning classes. I signed up for the gym's hour-long "Technical Boxing" class, which promised to be great for beginners and more experienced boxers who wanted to work on their footwork, shadow boxing, and speed jump roping.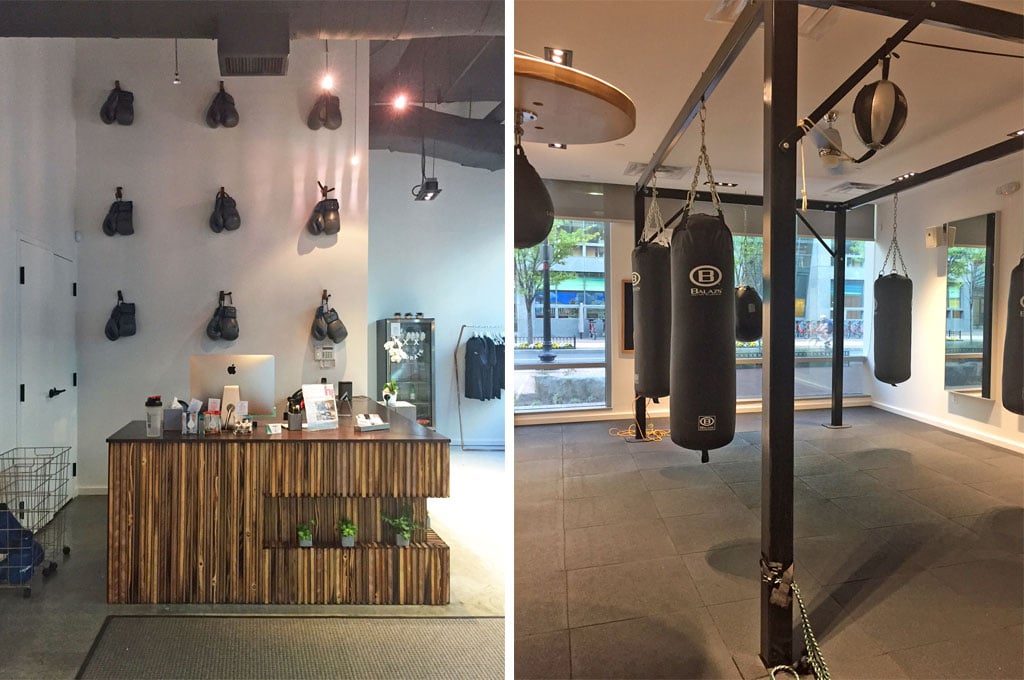 The class, which ran in three-minute intervals, started with footwork, then moved into shadow boxing, hitting the bag, working one-on-one with a trainer in target mitts, jumping rope, and some ab work. It was fun and moved quickly, and even better, the instructor was strict about form—something he was able to focus on, as I was one of just two participants signed up for the session.
While there are other gyms in DC where you can learn to box, the fact that Nuboxx delivers it in a boutique-ified format means that it's a lot more accessible to those who've come to expect the little luxuries of SoulCycle. At Nuboxx, a spacious locker room is stocked with toiletries and hair dryers, subway tiles line the pristine showers, and hip hop music blares in the well-lit, mirrored studio. In other words, if you're looking for a gritty gym reminiscent of Rocky, you won't find it here.
By turning boxing boutique, the owner, Rachel P. Snider, has tapped into the trendy, more glamorous side of boxing, popularized by the likes of supermodel Gigi Hadid and actress Shay Mitchell. The beauty of this style of boxing is you can still wear your cute Lululemon leggings while feeling like a badass in your hand wraps and gloves. You may not know what you're doing yet, but you'll sure look tough on Instagram.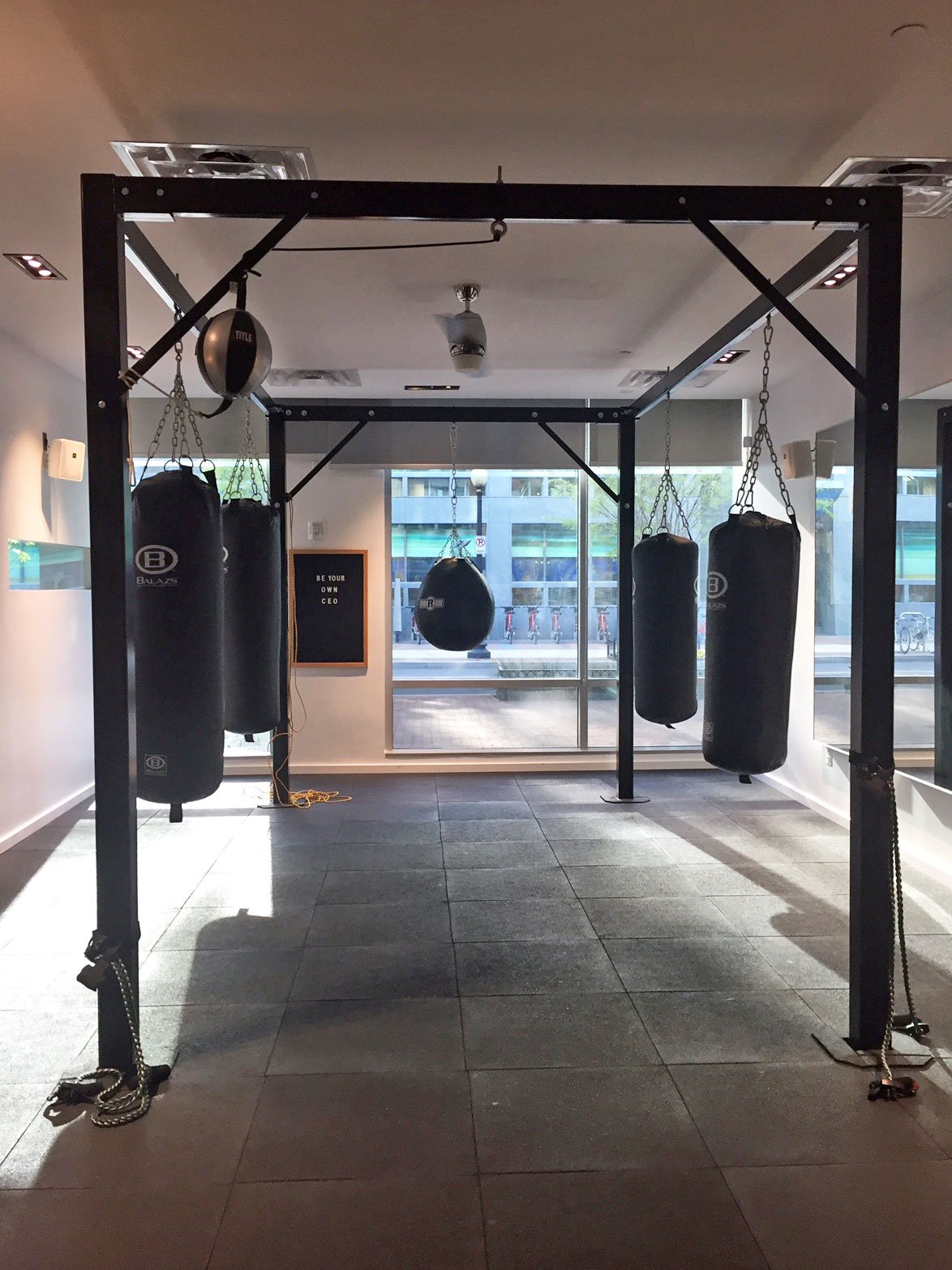 "In doing some research into where I could box in DC, I found that boxing was limited here. It was growing in popularity in fitness-centric cities like New York and L.A., and many celebrities and supermodels love boxing and claim it as their go-to workout. I was looking for a studio that focused on boxing (both technique and the fitness aspect), was clean, friendly, and offered boxing classes everyday," says Snider. "I saw an opening for this concept and created Nuboxx."
Another reason the gym might feel more accessible to those who have no fighting background is that the trainers aren't necessarily fighters themselves—some are instructors from SoulCycle, Equinox, and Cut Seven. The fact that they have varied backgrounds was intentional.
"We wanted a team of diverse fitness backgrounds—not just former fighters like most boxing clubs," says Snider. "Each of them have a passion for motivating others to get in shape and have fun."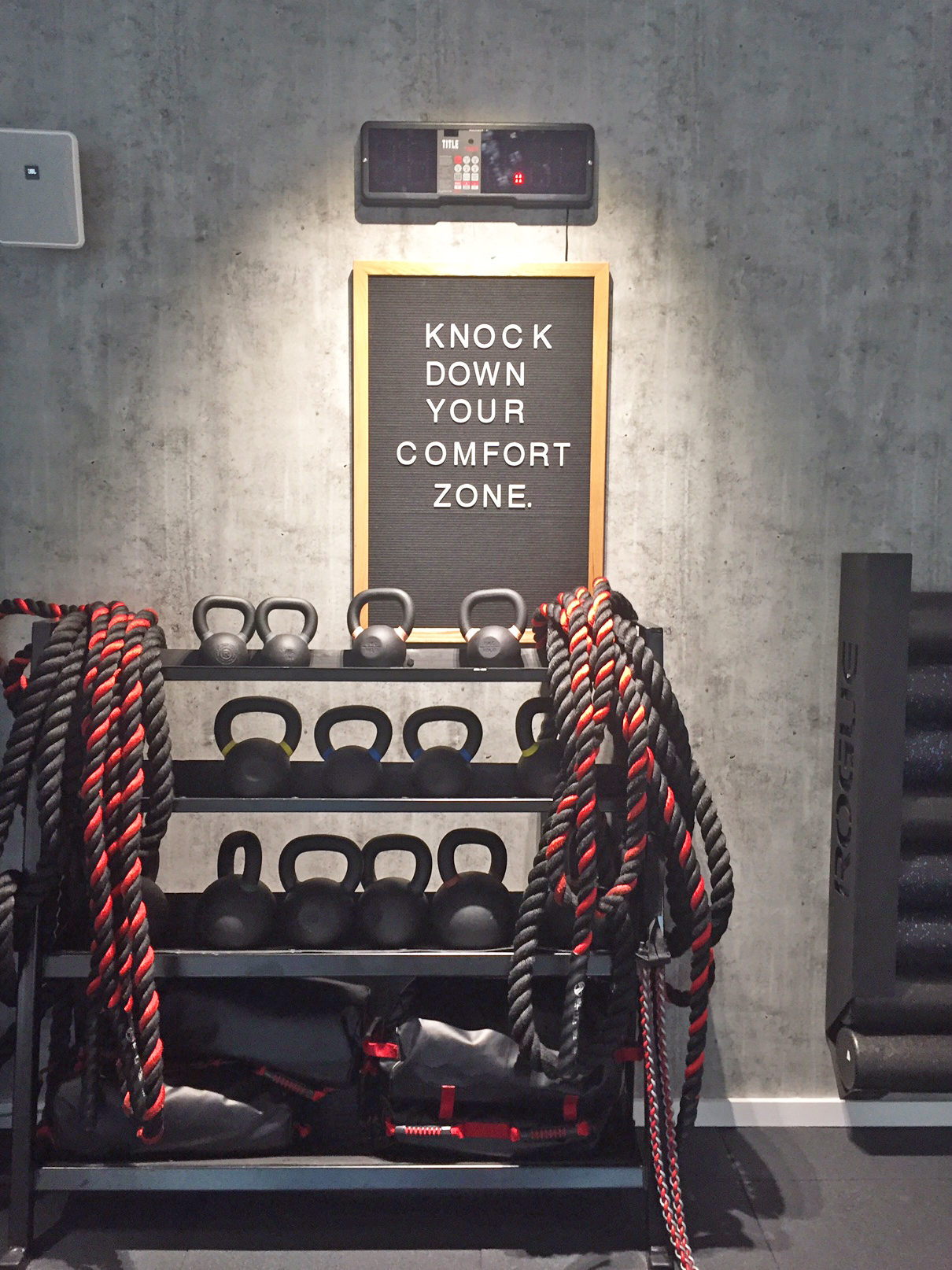 Trying out a class at Nuboxx is pretty low-risk: Like most boutique gyms, there's a first-timer class price, $25, which sets you up with a pair of hand wraps and a free glove rental. Normally, drop-ins are $35, with the $10 hand wraps and $2 glove rentals not included. To sign up for your first class, visit Nuboxx's website.
Nuboxx is located at 701 Second Street, NE.