Most folks go on vacation and come back with a more colorful Instagram feed. Anna Vocaturo and Sarah Bui turned their January trip to Saigon into something far more compelling—the tasting menu pop-up known as Ðôi Ðũa, next running in the Shopkeepers space on Monday, May 1. Their time visiting markets each morning, flagging down fermented-rice-cake salesmen flying by on motorcycles, and cooking with Bui's aunt informed each of the six courses on their menu.  If you love the balance and brightness of Vietnamese cooking, it's worth snagging an $85 seat (tax and tip, but not wine, included).
The word "pop-up" might trigger visions of chefs working out kink-ridden menus for soon-to-open restaurants—or three-hour lines to even get in the door—but this one is different. I visited a few weeks ago and found the dinner, set to languid Viet-pop, to be relaxed and fascinating, and as tightly tuned an experience as the seven-courser at Little Serow. Vocaturo, 27, is a former Rose's Luxury line cook (you might recognize her, or at least her ink, from the cover of Bon Appetit). She does all the serving and explaining. Bui, 25, handles the cooking, which all takes place behind the bar, by herself. Even more impressive: Bui is entirely self-taught, and I loved nearly every dish that landed on the candle-lit communal table that was set amid the shop's racks of flowy white dresses.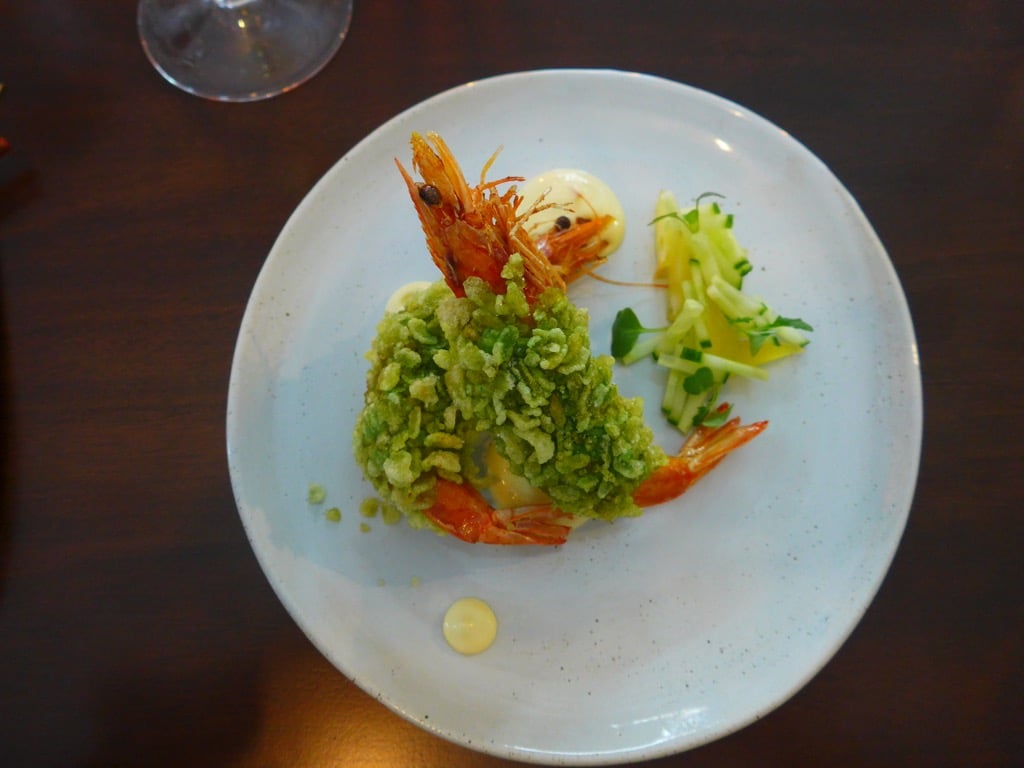 Things kicked off with a jackfruit salad—juicy hunks of sweet, orange fruit threaded with fried bits of dried tofu brought back from Saigon. The dish popped with bite, tanginess and crunch thanks to cilantro, preserved radish, and red onion. A dish called "pretty shrimp" translated to a head-on crustacean encased in pork paste and crispy green rice, then set atop mayo perked up with serrano chilies. A perfect bar snack. And a bowl of oyster congee, topped with caramelized anchovies, Pungateague oysters from the Chesapeake, and a mix of apple and kohlrabi, was pure comfort.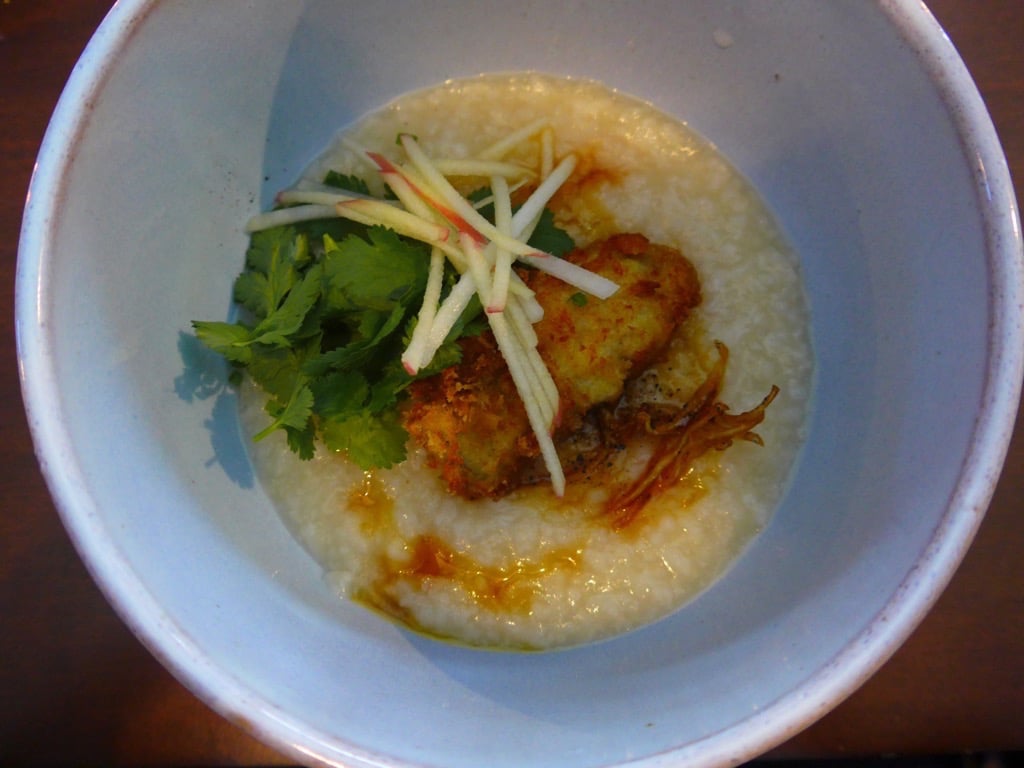 Bui and Vocaturo met in Santa Barbara, spent a few months trying out Ðôi Ðũa dinners in a Portland pizza shop, then landed here when they got sick of the dreary Pacific Northwest climate. So it's no guarantee they'll stick around DC for the long haul. But Vocaturo says that next, they're planning a vegetarian menu inspired by Vietnam's buddhist traditions.
My advice: Try their cooking while you can.
Ðôi Ðũa at Shopkeepers, 1231 Florida Ave., NE.