1. Broccoli City Festival
Gateway DC, May 6
The fifth edition of this music festival is headlined by Solange and Rae Sremmurd, but it's only one part of a week of events about sustainability, health, and education from the social-enterprise group Broccoli City. Also on the agenda are a two-day conference (May 4 and 5), a 5K run (April 29), a nighttime art pop-up (May 4), and more. $65 to $395.
2. Baltimore Kinetic Sculpture Race
American Visionary Art Museum, May 6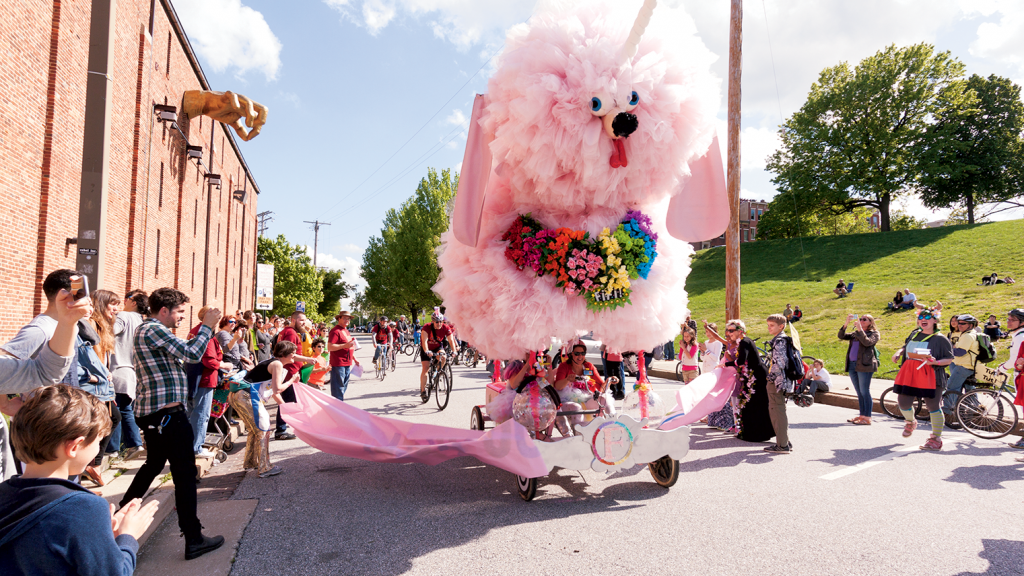 This quirky Charm City tradition is less of a race and more of a parade featuring cobbled-together, intricately engineered, and absurdly decorated "human-powered works of art." Spectators can follow the Frankenstein's-monster-like creations as they travel the 15-mile course around town on any number of wheels, including obstacle routes through mud, sand, and the Inner Harbor. Free.
3-5. Chicago Indie Bands
Black Cat/9:30 Club, May 9 – May 27
The Chicago area has a long musical legacy of producing stars in various genres, but in the past few years, it has become especially recognized for new indie bands. (This is the land of the too-cool blogs Pitchfork and Consequence of Sound, after all.) If you're looking for a new favorite artist that your friends haven't heard of, you're in luck—several great Chicagoland groups are coming to DC this month, and we've picked three to check out.
The Orwells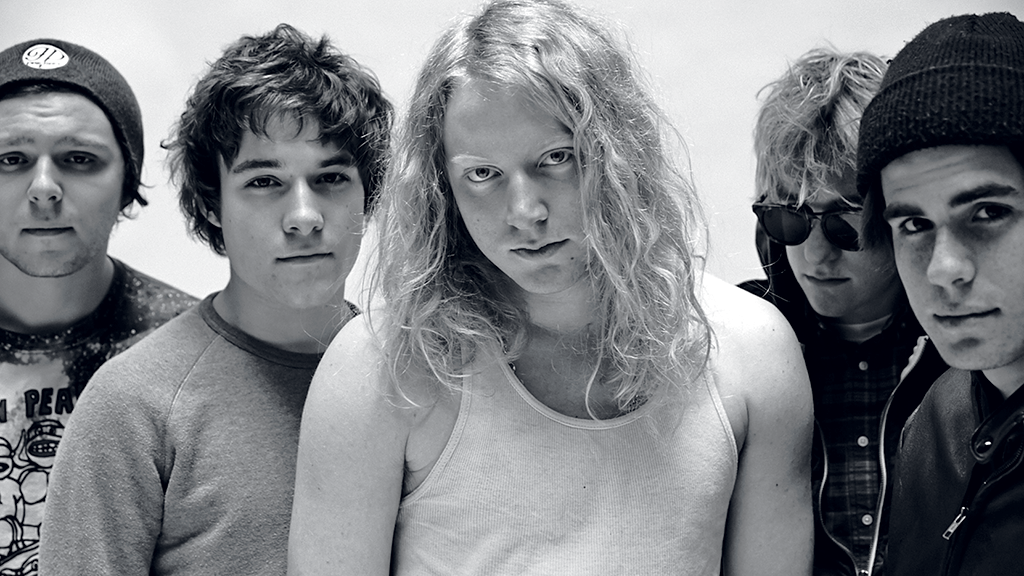 Hometown: Elmhurst, Illinois.
Sounds like: A snappy garage band, inspired by artists such as Ty Segall and Thee Oh Sees.
Best track: "Who Needs You" (2013)—which came out the year the quintet graduated from high school and made it onto the Billboard Alternative charts the following year—immediately makes you want to get up and dance.
You should know: Of the five members, all high-school buddies, two are cousins and two are twin brothers.
Where: Black Cat, May 27. $20.
Twin Peaks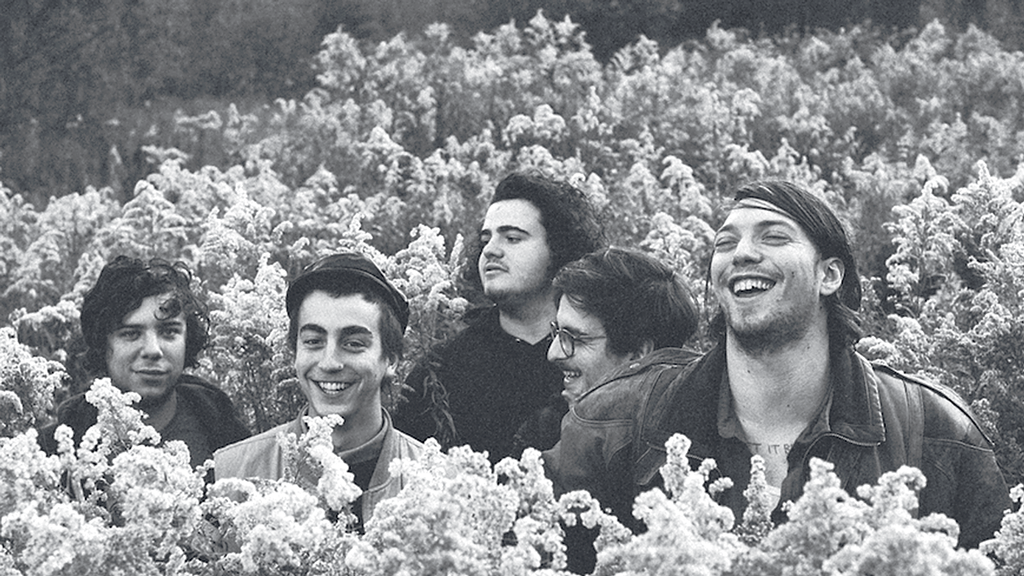 Hometown: Chicago.
Sounds like: Smith Westerns (another Chicago band), with the same it's-summertime-and-school's-out vibe.
Best track: "Making Breakfast" (2014), a ridiculously catchy parody of a love song, with lyrics like "Got egg yolk on my bed, Chinese food on the way."
You should know: An opening act for this show—fellow Chicagoans Post Animal—features guitarist Joe Keery, better known as the actor who plays Steve Harrington on Netflix's Stranger Things.
Where: 9:30 Club, May 9. $20.
Whitney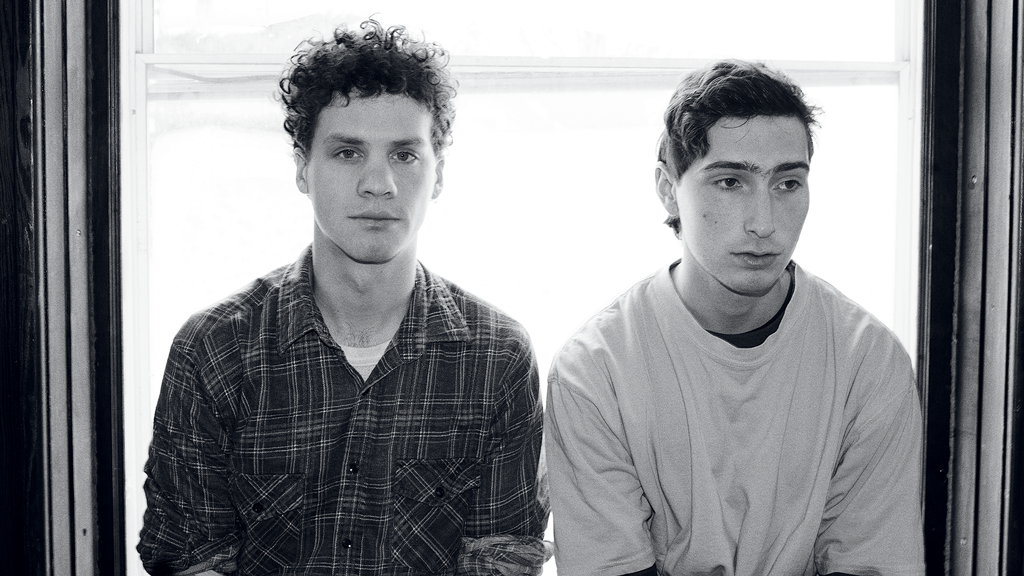 Hometown: Chicago.
Sounds like: A chilled-out, throw-back cross between Foxygen and Sufjan Stevens.
Best track: "No Woman" (2016), a sincerely melodic love song featuring a Beirut-like brass section.
You should know: Guitarist Max Kakacek and drummer Julien Ehrlich used to play in Smith Westerns (with Twin Peaks guitarist Cadien Lake James's older brother, Hal).
Where: 9:30 Club, May 20. $20.
6. Backstage with the Creators of Serial
Strathmore, May 11
The first season of the Serial podcast, about a 1999 Baltimore murder and the questionable court case that followed, was a national sensation when it premiered three years ago. At this event, co-creators Sarah Koenig and Julie Snyder discuss the hows and whys of their effort—and, with alleged perpetrator Adnan Syed recently granted a new trial, they'll have plenty to talk about. $30 to $75.
7. "Robert de Gast's Chesapeake"
Chesapeake Bay Maritime Museum, May 12–April 8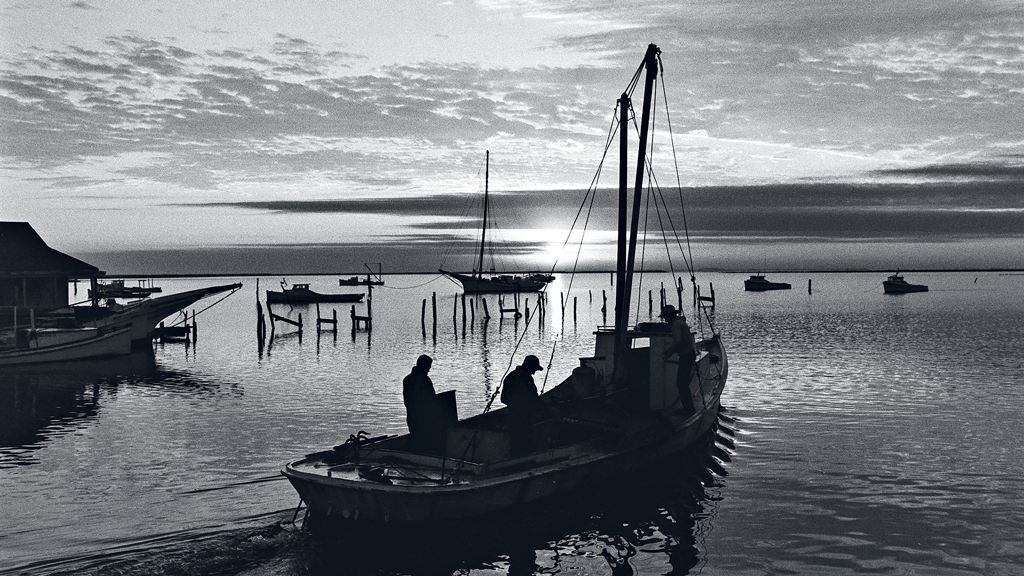 In 1971, the New York Times said Robert de Gast's stark, colorless photographs of Chesapeake oystermen had the power to "induce in the urban viewer a foolish nostalgia for a life he never knew and could never endure." To celebrate the Dutch photojournalist, who died last year, this Eastern Shore museum has curated a selection of his prints depicting the rugged life of seafaring across the Tidewater region. $15.
8. "Down These Mean Streets: Community and Place in Urban Photography"
Smithsonian American Art Museum, May 12–August 6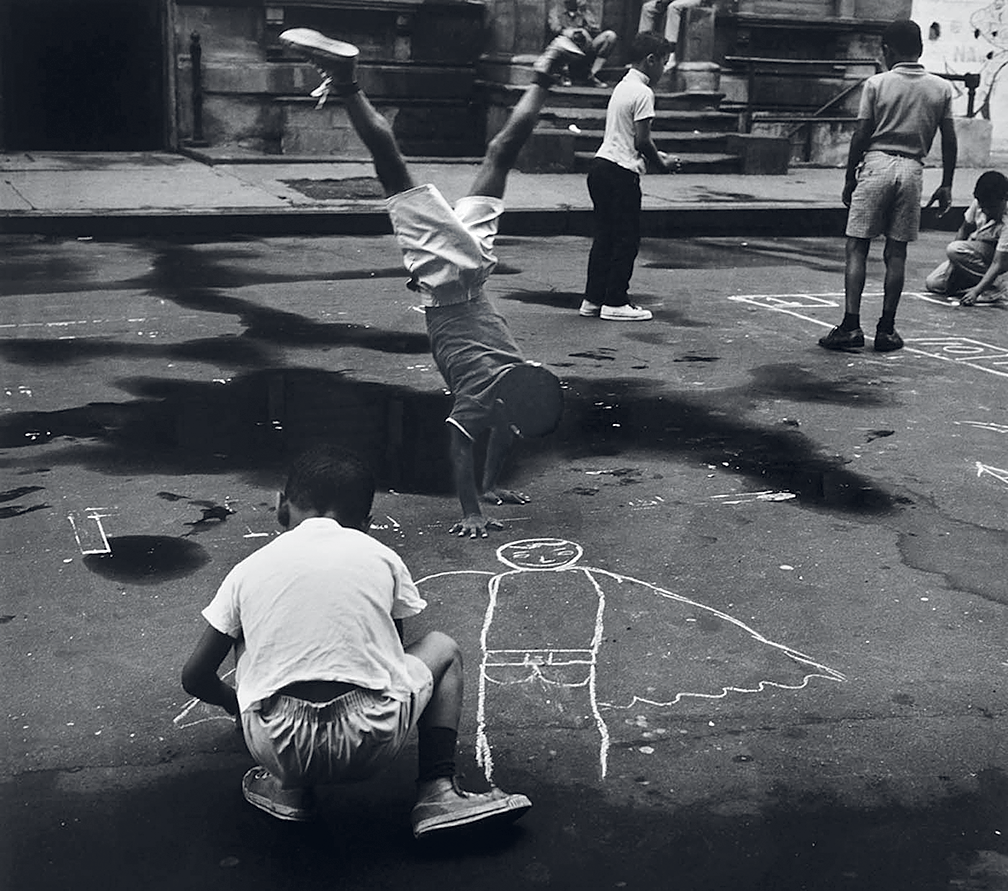 This exhibit looks at the midcentury decline of US cities through the eyes of ten Latino photographers, capturing the consequences of the 1950s suburban exodus and the urban transformation that followed. The images illuminate aspects of the altered geography, from the fallout of urban-renewal projects to the people who tried to keep their neighborhoods liveable. Above, "Children at Play" by Hiram Maristany.
9. Giorgio Moroder
9:30 Club, May 12
Moroder's emergence from a two-decade hiatus to appear on a 2013 Daft Punk album wasn't just a cameo. It sparked a second act for the now 77-year-old Italian composer, often credited with inventing electronic dance music (and, yes, "Danger Zone" from the Top Gunsoundtrack). His 2015 album, Déjà Vu, is full of catchy, danceable collaborations with the likes of Sia, Kylie Minogue, and Britney Spears. $40.
10. Marc Maron
Warner Theatre, May 13
This comedian's up-and-down career featured a botched interview with Lorne Michaels for a spot on SNL and getting fired twice as a radio host—until he sneaked into his former studios to start recording WTF, the now acclaimed podcast in which he leads earnest talks with celebrities at their most vulnerable, including Louis C.K., Barack Obama, and, yes, Lorne Michaels. Expect the same startlingly honest commentary on his "Too Real" standup tour. $28.
11. BalletX
Dock 5/Union Market, May 13–14
Philadelphia contemporary dancers BalletX deliver one of their soaring, athletic performances May 13 at Dock 5, set to the music of Amy Winehouse and the band Beirut. The next afternoon around Union Market, the company performs mini-shows, which audience members must track down using a map in a scavenger-hunt-style dance adventure. May 13 $40; May 14 free.
12. Doing Time Like a Spy by John Kiriakou
Kramerbooks, May 17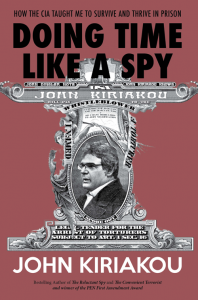 Ex–CIA agent and anti-torture whistleblower Kiriakou wrote this book while serving 30 months for disclosing classified information. Part jailhouse memoir, part tradecraft manual, it shares Agency skills that kept him at the top of the prison pecking order—relevant advice for our new age of executive leaks and consequences.
13. Raven Rock by Garrett M. Graff
Politics and Prose, May 20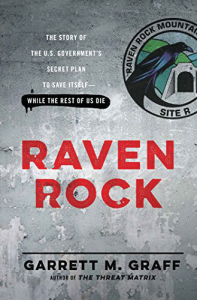 Subtitled The Story of the U.S. Government's Secret Plan to Save Itself—While the Rest of Us Die, Graff's anecdote-packed history, named for the bunker built to house the military in the event of a nuclear attack, chronicles the nation's sometimes chaotic Continuity of Government plans. The book ends before Trump and Putin became headline regulars, but this appearance by Graff—former editor of Washingtonian—will surely offer what-if updates. Free.
14. Hir
Woolly Mammoth Theatre Company, May 22–June 18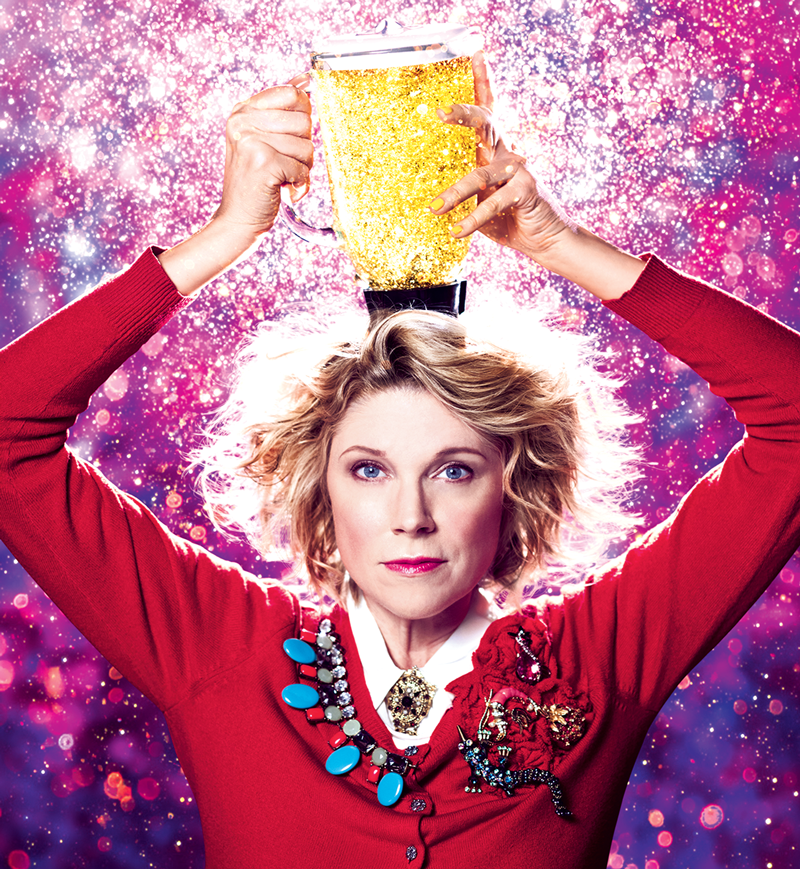 Theater darling Taylor Mac's darkly humorous production doesn't bore with trite answers about trauma or identity. Its protagonist, an American veteran of the war in Afghanistan, returns home to find his family changed, with his mother using estrogen pills on her husband to avenge years of abuse and a sister who's become a genderqueer anarchist. $34 to $69.
15. Rebirth of a Nation
Kennedy Center, May 23
First performed in 2004, Rebirth of a Nation is a multimedia creation of DC native Paul D. Miller—a.k.a. DJ Spooky—that recuts and warps D.W. Griffith's 1915 silent film, The Birth of a Nation, a landmark in cinema that was also (even for its time) shockingly racist. By dicing up the film's scenes and reassembling them into something new—accompanied by a live string quartet and a turntable—Miller's "remix" ($19 to $55; kennedy-center.org) is a commentary on that legacy. He spoke with writer Elena Goukassian about the project's genesis and his reason for restaging it now.
Where'd you get the idea for Rebirth of a Nation?
My inspiration was the deeply quirky dynamics of the 2000 election. The Birth of a Nation was the first film to show a flawed election and the first to use the word "terrorist." There were strange resonances going on. Rebirth of a Nation was a reinterpretation of something eerily contemporary, remixing the original to open up new discussions.
How does your version reinterpret the film?
My model is "film director as DJ"—pulling scenes, editing them, and putting them back together like Legos. There are variations, permutations, loops, and special effects. It's like a collage. It changes how people talk about a beginning, middle, and end. There's lots of memory and recall—like in Quentin Tarantino's The Hateful Eight, where they all end up in the same room but the story comes from and goes in different directions based on who's telling it.
How is Rebirth of a Nation still important in 2017? What's different from the original 2004 version?
What's changed is our suspension of disbelief—election hackers, political fake news. Propaganda is a reflection of our time. In relation to Trump and the digital election, The Birth of a Nation would have been the "fake news" of its time. Right now, there's the Jordan Peele movie Get Out, which turns The Birth of a Nation upside down—that fear of the black male and blackness. It's a healthy sign that debates continue about racial politics in cinema.
16. Bon Iver
Merriweather Post Pavilion, May 24
On the surface, this indie folk musician's first album in five years, 22, A Million, sounds markedly different than the lonesome folk songs that earned him a Best New Artist Grammy in 2012. It leans more on glitchy electronics than acoustic guitars, but songwriter Justin Vernon's emotive falsetto remains to lace these experimental tracks to the hushed chords of his earlier work. $46 to $76.
17. "Sharks: On Assignment with Brian Skerry"
National Geographic Museum, May 24–October 19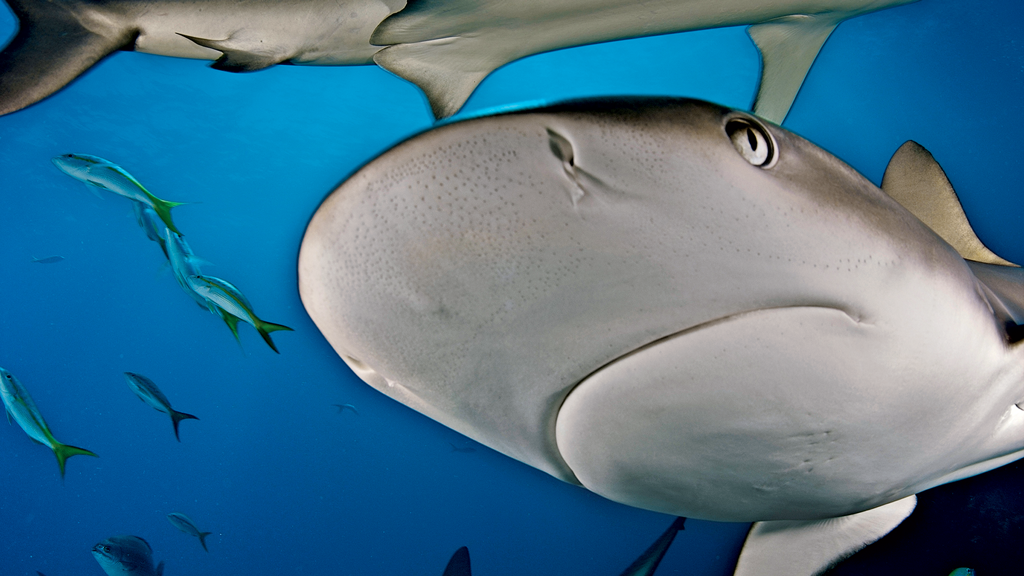 Shark Week doesn't return until summer, but those who can't get enough of the toothy predators should check out this exhibit, featuring a large collection of photos and videos by Nat Geo photographer Skerry along with artifacts and interactive displays about sharks and threat they face from the fin trade. $15.
This article appears in the May 2017 issue of Washingtonian.