Estimates for how badly Washington—and the rest of the United States—could be flooded if the worst projections for sea-level rise come to pass are more severe than previously thought, according to an organization of climate scientists. In the most extreme circumstances, polar melting and ice-sheet collapses could raise global sea levels by ten to 12 feet by 2100, up from eight feet.
The forecast, by Climate Central, is based on revised projections about sea-level issued in January by the National Oceanic and Atmospheric Agency, which also warned that the effects of climate change could be accelerated if the amount of heat-trapping pollutants released into the atmosphere is not reduced.
"What's changed is that we use to think six or seven feet was the most we could possibly see this century, and now we've more or less doubled that," says Ben Strauss, a scientist at Climate Central. "When our best science says something this bad is a possibility, it's critical in understanding it better. The science is very clear that the more we emit, the greater the likelihood we could see sea-level rise that is this catastrophic."
For a better look at our potential water-logged future, Climate Central created a plugin for Google Earth that shows how bad the damage would be if it the flooding happened today. As shown in the image above, much of the National Mall would be underwater, along with big chunks of several DC neighborhoods, including Penn Quarter, Navy Yard, Anacostia, and Southwest Waterfront. (The Wharf, the massive development set to open this fall, would be almost completely submerged.)
The tarmac at Washington Reagan National Airport would be washed away.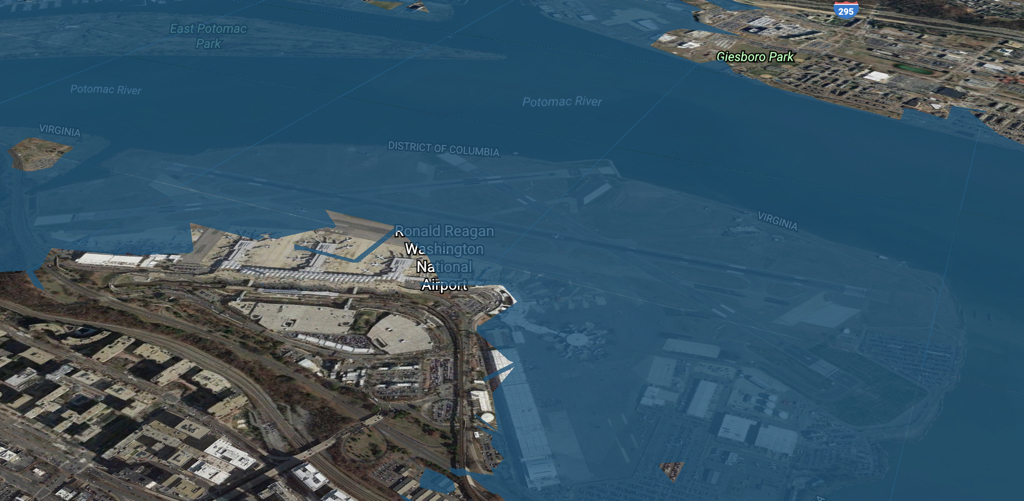 Nationals Park would fill up like a bowl after water comes rushing over the right-field wall.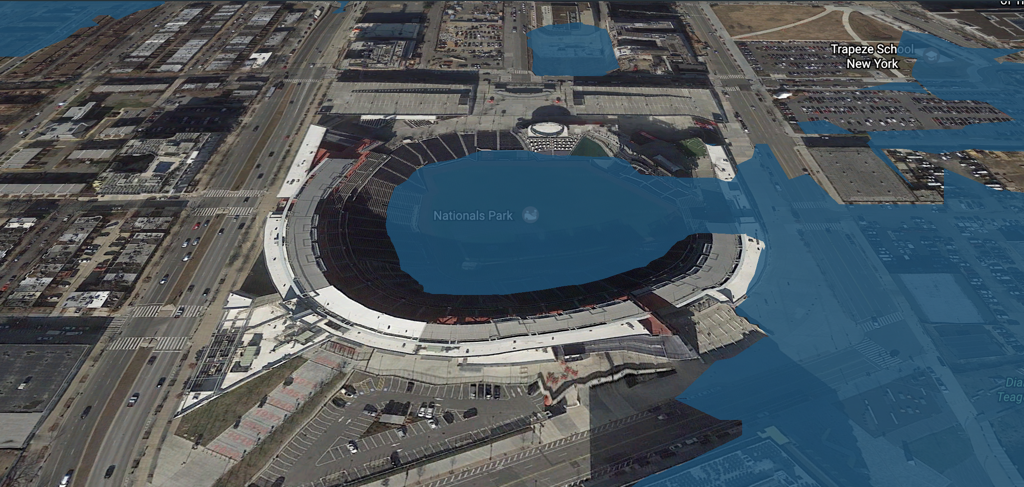 The entrance to the Trump International Hotel would be accessible only by boat.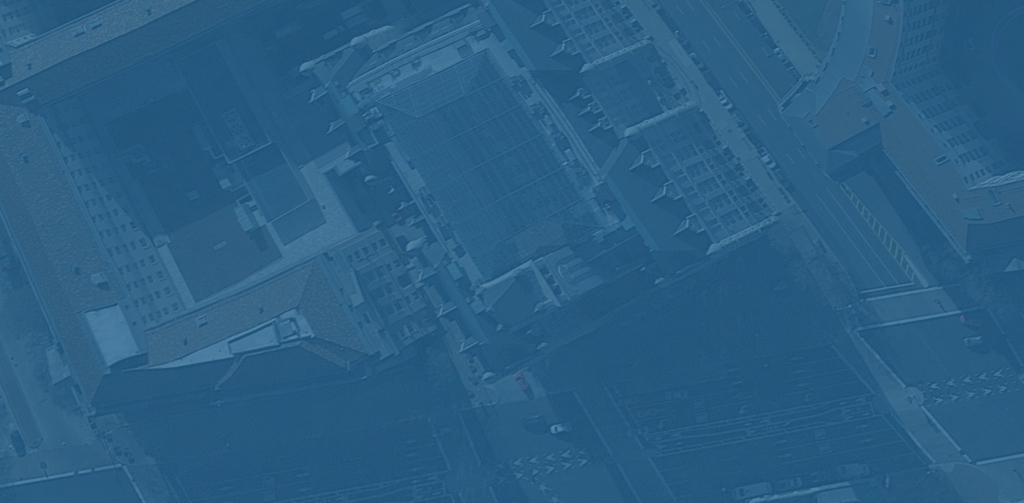 The severity of these projections may be lost on the Trump Administration, which has already taken several measures to roll back Obama-era regulations on carbon emissions and to open federally protected lands to mining and drilling. Unsurprisingly, that doesn't augur well for climate science.
"Really aggressive cuts to carbon pollution could stop this problem entirely," Strauss says. "We have a chance to never wake up the sleeping giant, but right now the direction we're headed in expanding fossil fuel extraction, we're poking a sleeping giant, and right now the giant is already stirring."
For good measure, Climate Central also produced a rendering of how President Trump's Mar-a-Lago estate in Palm Beach, Florida would fare if sea levels rose by as much as 12 feet. (It'll be mostly underwater.)