If you like exploring the myriad stalls at Union Market, you'll love roaming the Block (4221 John Marr Dr., Annandale; no phone), an eclectic Asian-accented food hall in Annandale's Koreatown neighborhood. Five vendors dish up Hawaiian poke, Filipino tacos, cocktails, and more. (Munch, a doughnut/ice-cream stand, is forthcoming.) Here's what not to miss.
SnoCream Company
Owner Arturo Mei is more than just the creative mind behind this colorful stall serving Taiwanese shaved ice and bubble tea—he owns the Block as well as the original SnoCream food truck. At this stand, customers pick from ten-plus flavors of "sno"—shaved-to-order milk ices—and top the ethereal treats with a dazzling array of fresh fruits, jellies, mochi, boba, and crunchy toppings. A favorite combination: strawberry and pandan ices piled with lychees, Cap'n Crunch, and a sweet drizzle of condensed milk.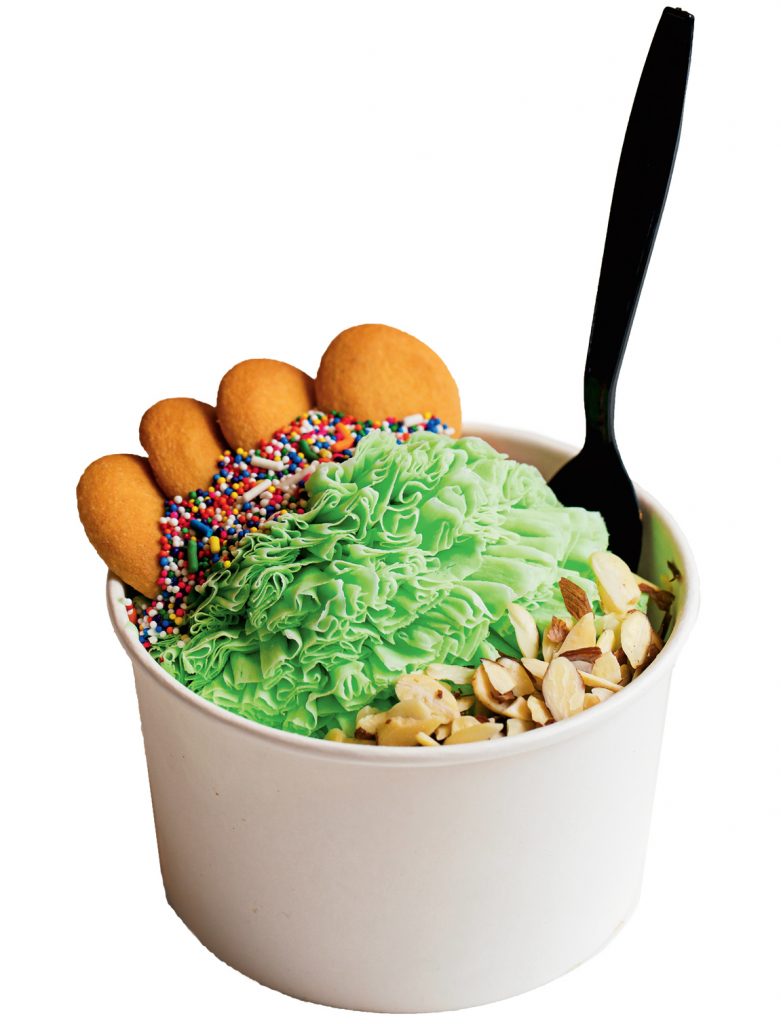 Roots Thai Street Food
Annandale is best known for its Korean joints, but "Chef J" makes an enticing case for exploring the comforting noodle soups and curries of his parents' native Thailand. Don't skip the Boat Noodle Soup (a.k.a. Floating Market Soup)—a pungent hot-and-sour brew with rice noodles, meatballs, and shaved rib eye, all crowned with crunchy pork cracklings. A grill for street-style skewers is in the works.
Pokeworks
The poke craze has already swept the West Coast, but the national chain Pokeworks is one of the first shops dedicated to the Hawaiian raw-fish dish to make its way to our area. Start with a rice bowl, a salad, kale noodles, or a seaweed-wrapped "burrito," then add proteins of your choice (including tofu and chicken) plus veggie mix-ins, sauces, and toppings. Want to skip the assembly line? Pick one of eight "signature" options. Call us traditional, but we like the Hawaiian classic with sesame-and-soy-marinated ahi tuna over white rice.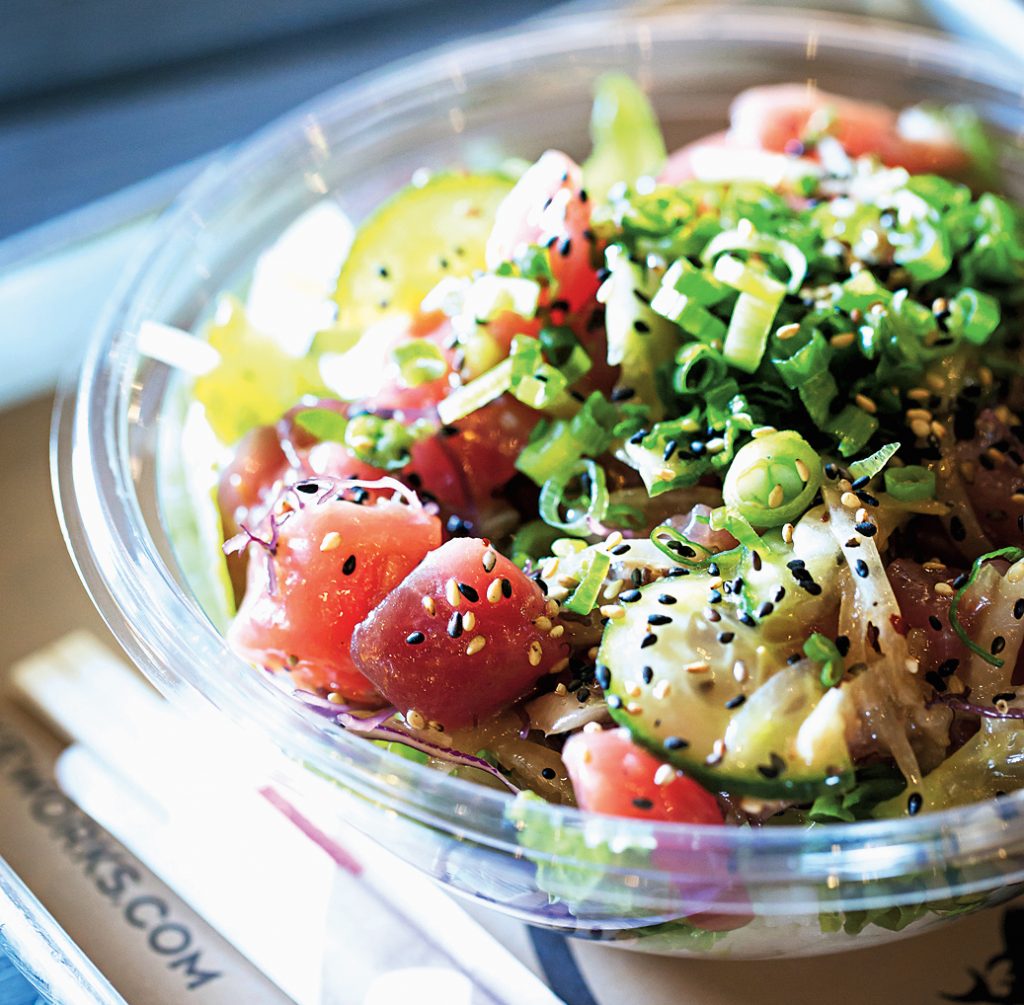 Balo Kitchen
If you're craving comfort food, this Asian fusion stop with both chicken nuggets and bánh mì is your place. The top seller is "belly and rice," a hearty bowl with sweet slabs of super-tender pork belly, pickled mustard greens, and pineapple fish sauce. (Spring for the $1 soft-poached egg.) Even more decadent: sisig tacos, a riff on a Filipino dish with pig ears, pork belly, and chicken liver stuffed into a thick roti-like tortilla. Definitely add a squeeze of lime, and if you like heat, ask for a side of the chili oil.
Block Bar
Wait, are those uni fries? Yes, that's really a thing at the Block's only bar. The extra-crispy potatoes get more sea flavor from the sprinkling of furikake seasoning than from the sea-urchin mayo, but it's the kind of snack we'll happily dig into with a Sapporo or DC Brau. Bar bites such as masa-battered fried avocados with smoked Sriracha aïoli or fish-sauce wings with a house-made ranch (all from Balo Kitchen) are equally drinking-friendly. Pair them with one of the cocktails, like the Homage, with pineapple rum and black tea.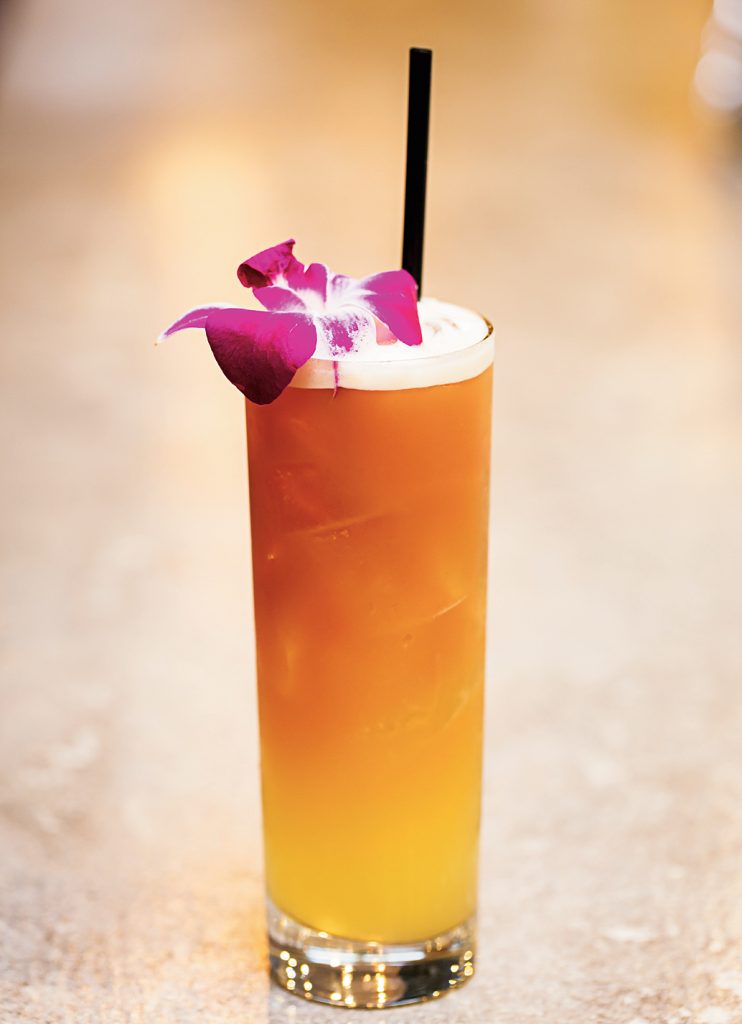 This article appears in the May 2017 issue of Washingtonian.