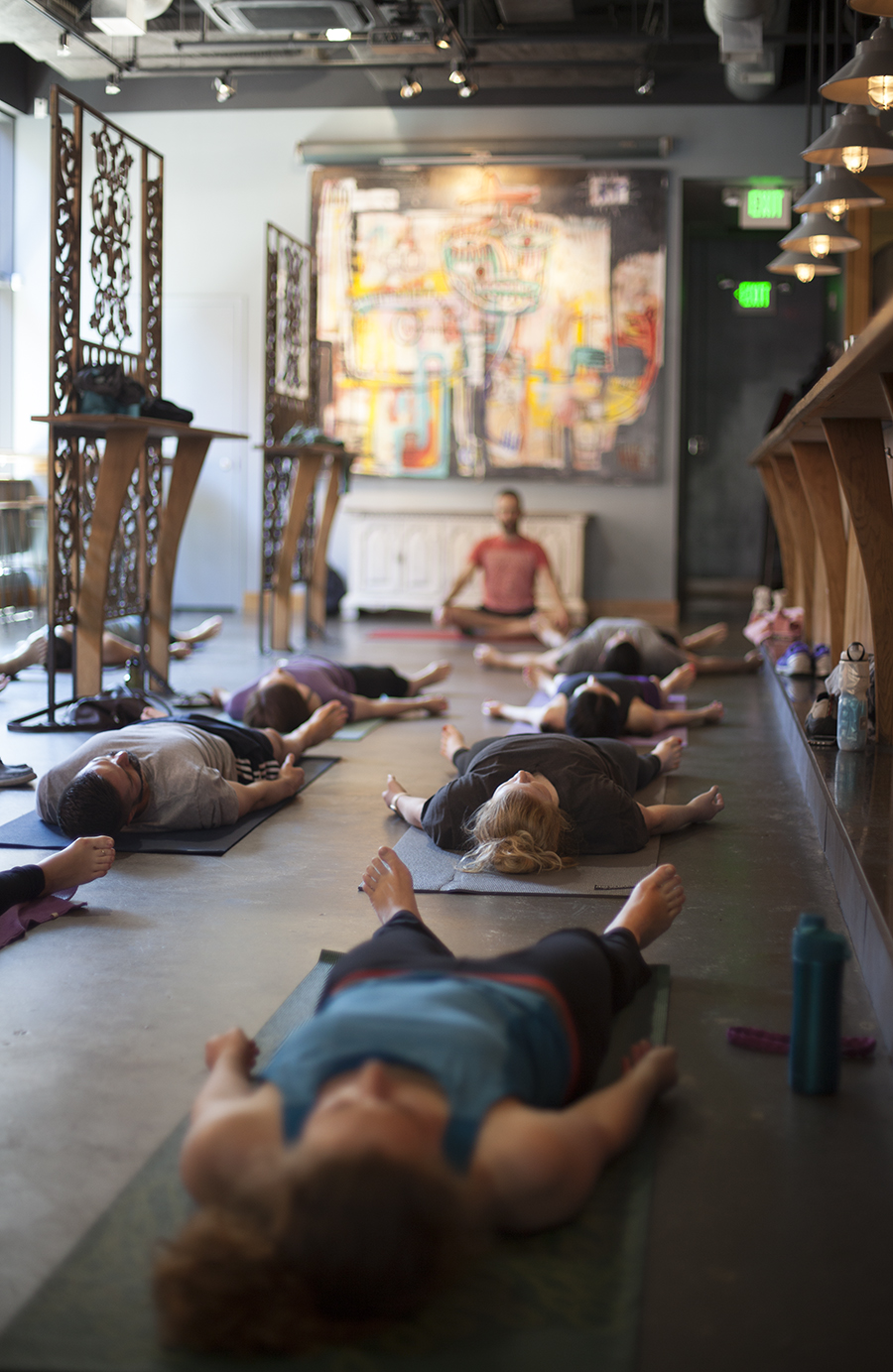 We've all heard of wine yoga and seen the various memes, but what about beer yoga? Don't beer drinkers deserve to chug a cold one before diving into downward dog? Well beer fans, your time is now: This weekend, Right Proper Brewing Company is hosting a beer yoga class, taught by local yogi Kelly Carnes at the brewery's Brookland production house and tasting room.
While Right Proper has hosted yoga classes in the past that are followed by a complementary beer, this time, the beer sipping and yoga session will be intertwined. The hour-long vinyasa yoga class costs $25, and a Right Proper brew is included in the price of admission, so all you need to bring is your mat.
According to Right Proper Brewing Company events director Allison McNamara, the brewery is looking to turn beer yoga into a monthly event, so if you can't make it this weekend, there should be opportunities to try it out throughout the summer. The first class is scheduled for Sunday, May 21, at noon at 920 Girard Street, NE. Register for the class on Eventbrite to attend.