While it's no surprise that more sports are looking to go the boutique gym route, we were a bit surprised to find the trend's latest iteration: squash.  A sport that's typically reserved for elite membership clubs, DC's new boutique gym, Squash on Fire, is opening the game to the masses with their pay-to-play model.
The new facility, which is slated to open Saturday, May 20, is located in EastBanc's West End fire station development, designed by Mexican architect Enrique Norten. Featuring eight courts, a locker room with showers (with towels for purchase), treadmills and stationary bikes for warming up, an in-house restaurant and bar, and a pro store, the boutique gym has a lot of the luxe amenities of a traditional club.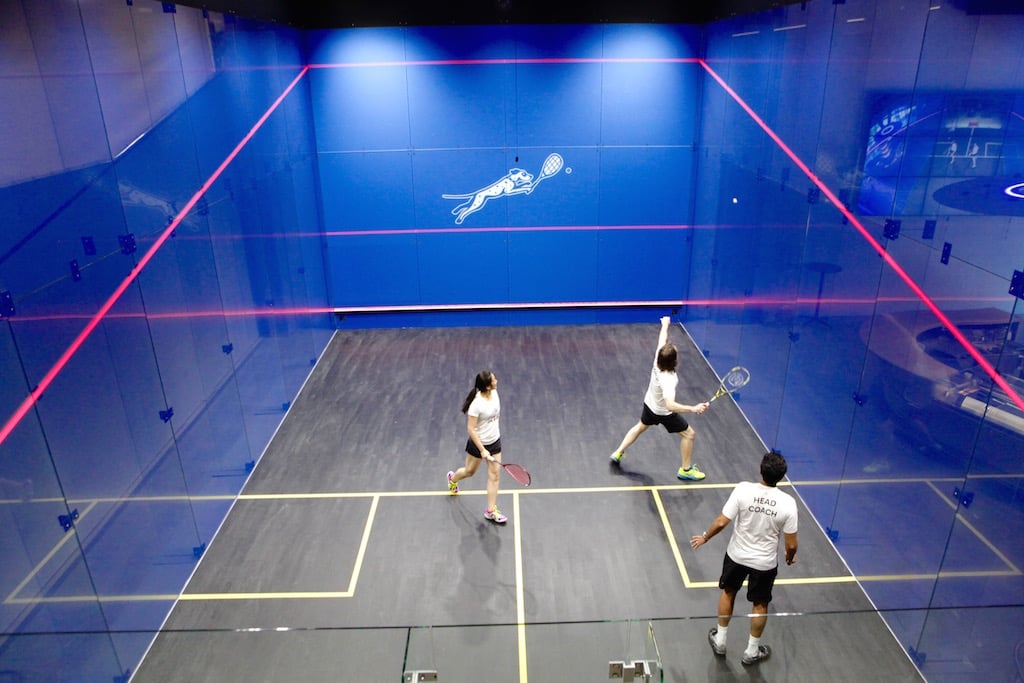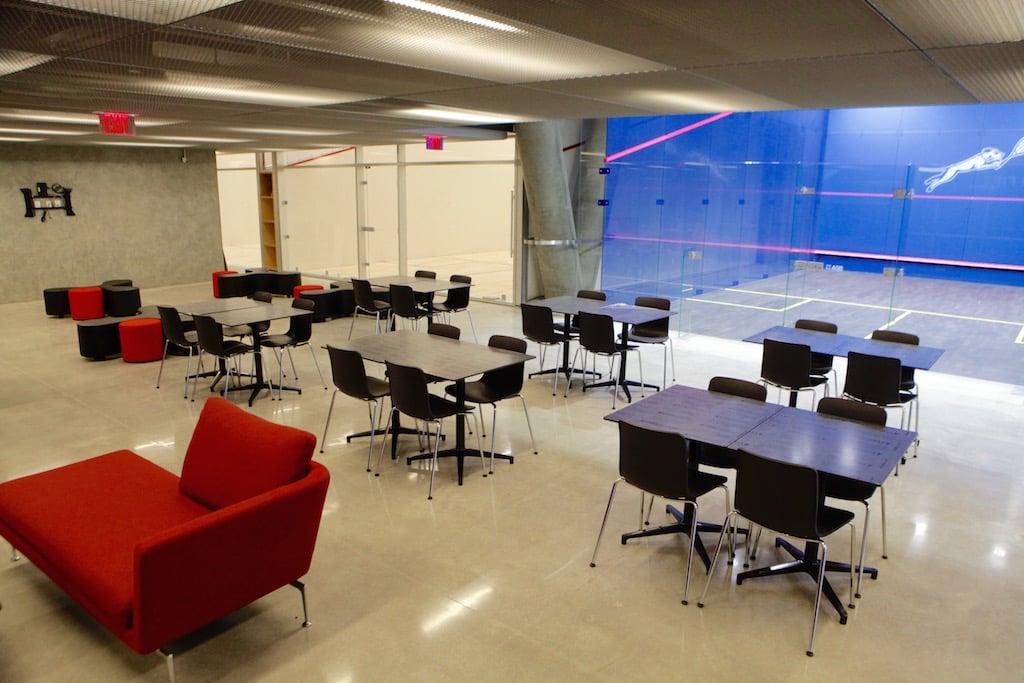 According to Nadine Arsenyev, the oldest daughter of EastBanc president Anthony Lanier, their family's interest in squash was derived from her younger sister, Camille Lanier, who went on to play the sport for University of Pennsylvania. The reason the development company family thinks it'll be a good fit for Washington, however, is due to several factors: it doesn't require a lot of square footage, so it's good for an urban setting, and it's fast-paced and intense, making for a killer workout for DC's type-A crowd. Arsenyev describes the sport—which typically features two players in a walled-in room, using racquets to hit a hard rubber ball against the walls back and forth to one another—as "chess at 200 miles per hour."
"Squash is a dynamic sport for an urban city," says Arsenyev. "Squash touches both the social and competitive animal in people and at Squash on Fire, you can come and play and feel alive in 45 minutes. We are bringing Squash to DC in a way that's never been done before."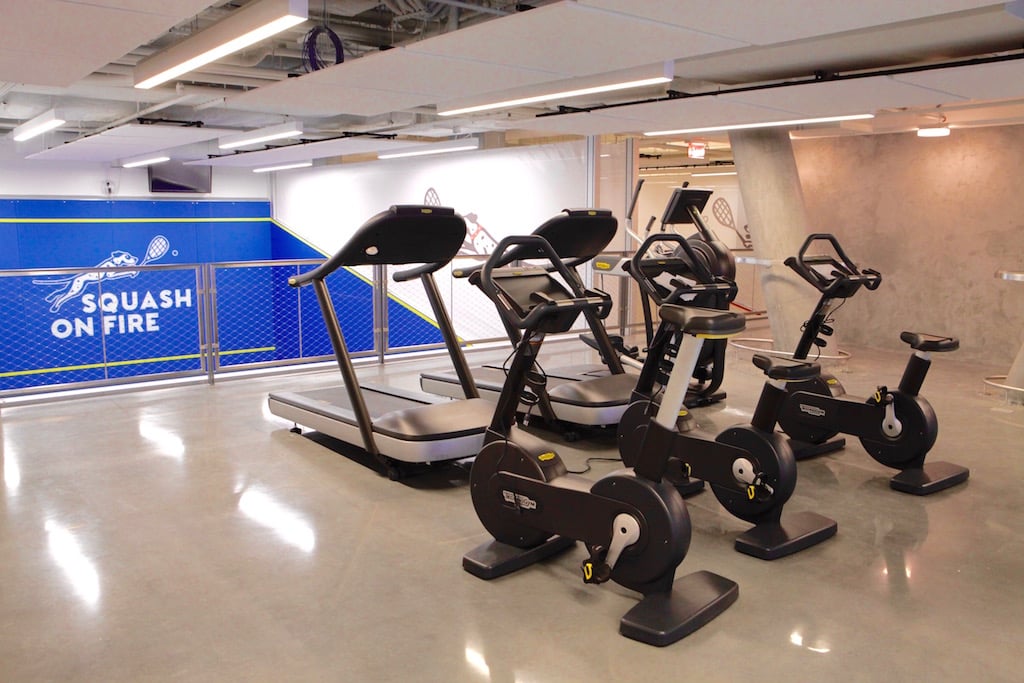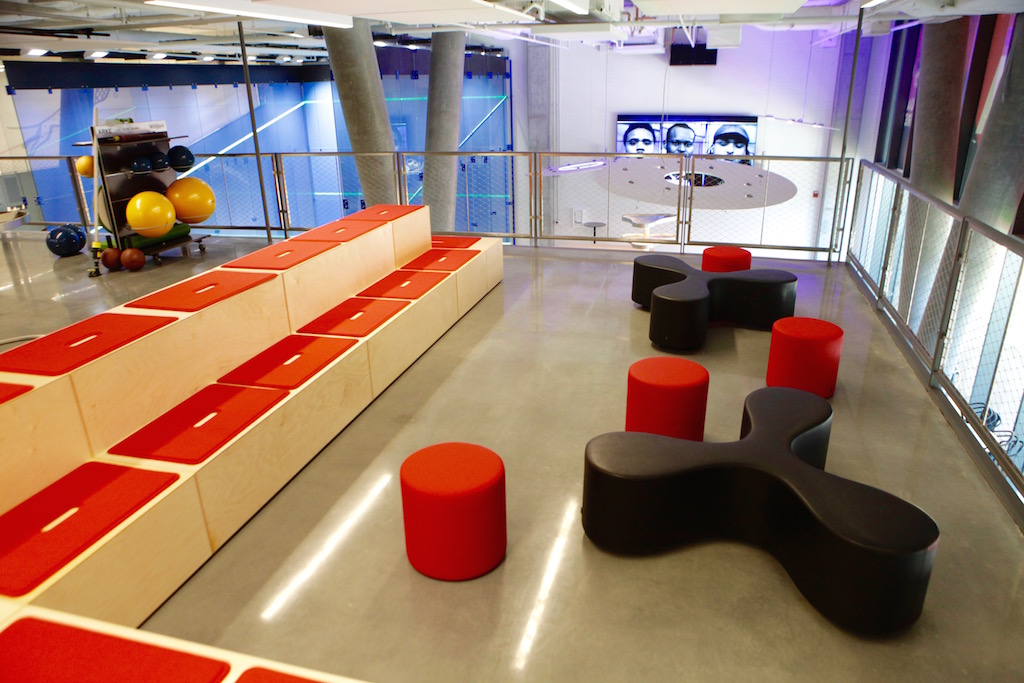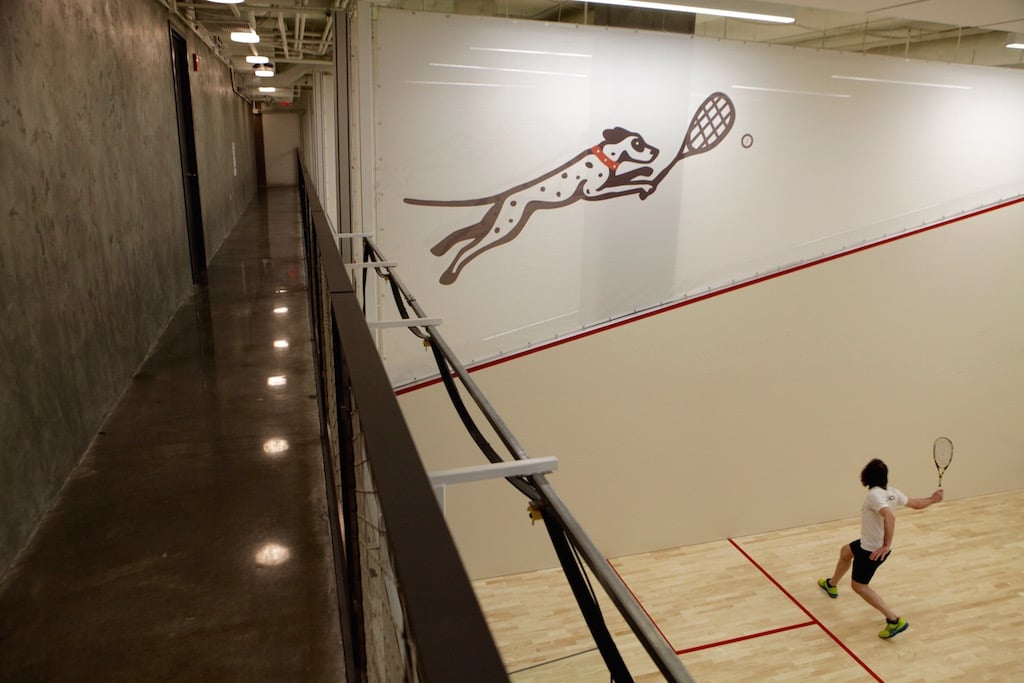 Classes at the gym will take several forms: Clinics, which are small group classes with no more than five players, will start at $39. Alternatively, players who already know the sport can book courts online: $40 for 45 minutes during peak hours, $20 for 45 minutes during off-peak times. While Squash on Fire is open to beginners who have never held a racquet in their lives, it also wants to cash in on the growing interest in competitive squash in America. The gym will host its first tournament with 200 junior players from around the country over Memorial Day weekend—and Arsenyev says they're hoping to continue hosting tournaments going forward.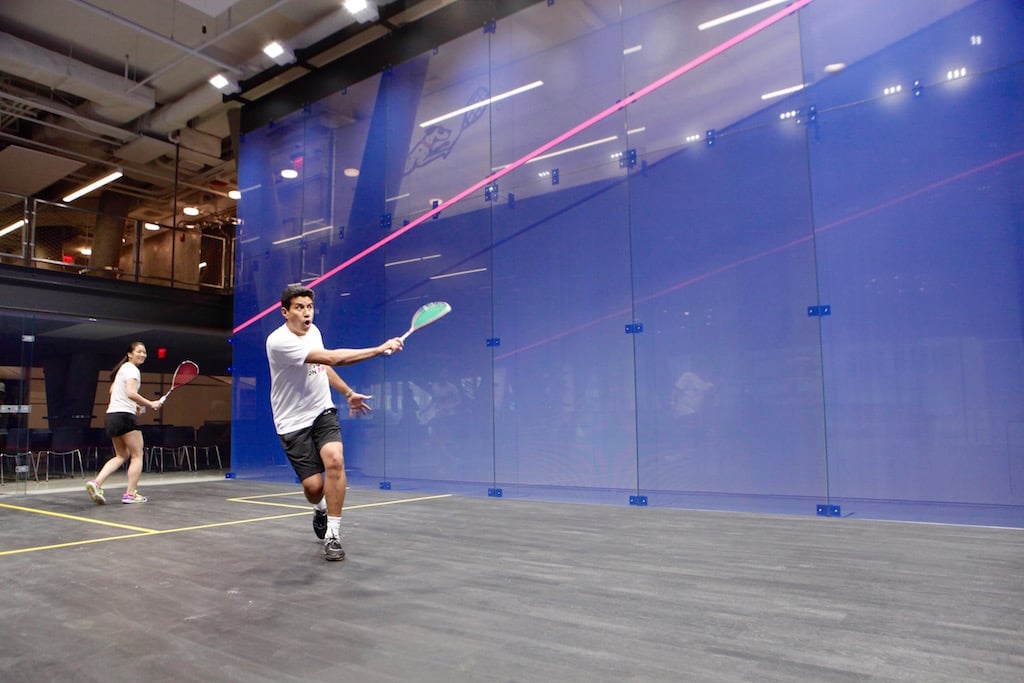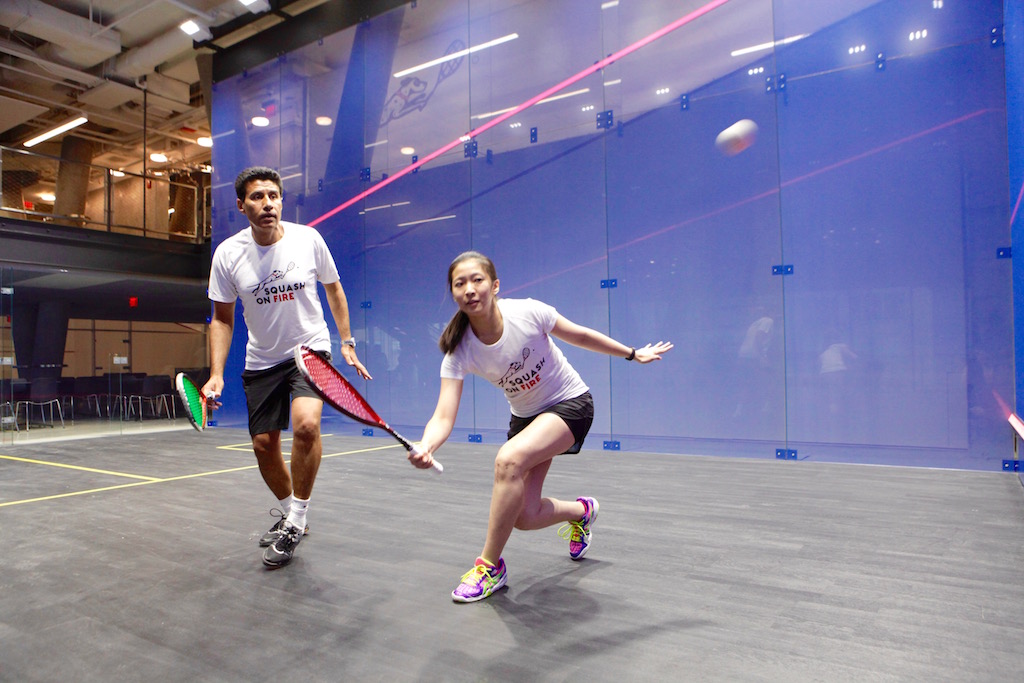 To attract talented players, Squash on Fire has called in some talent of their own by hiring Amir Wagih as the gym's head coach. Wagih is a well-known name in the world of squash, having led the national team in Egypt, which is known for its dominance in the sport. But Wagih was wooed to America with the promise of a world-class, $12 million facility, according to an interview he did with Squash Site.
While the gym will start hosting clinics starting Saturday, the restaurant and bar won't be up and running until June, when Arsenyev says it will launch a healthy, Mediterranean menu. Take a look inside the gym here, then visit in person at 2233 M St., NW.