Keep an Open Palate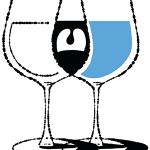 Rkatsiteli. This white-wine varietal from the country of Georgia was introduced to our area by winemaker Dennis Horton. Its wine drinks like a Spanish Albariño.
Petit Verdot. A red blending grape that also does well on its own, producing full-bodied wines that pair nicely with steaks.
Merlot. "Merlot is treated much differently in Virginia than in California," says Proof sommelier Ben Kuna. "It's more focused on Bordeaux style and less on toasted American oak."
Traminette. This European-American hybrid grape thrives in Maryland and produces whites with a flavor profile similar to Gewürztraminer, its parent grape.
Think "Old World"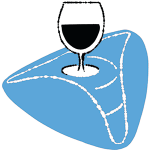 Virginia was among the first states to produce wine in the US, and its style can be Old World. The climate and topography are similar to those of Southern France, particularly Bordeaux, and of Piedmont, Italy—so similar that Virginia has its own Piedmont region. Charlie Palmer Steak sommelier Nadine Brown says that when customers don't want "California fruit bombs," she steers them to Virginia: "They tend to be lighter, drier, and more savory." Closer to what might come from France.
Know your big local grapes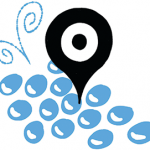 Viognier. "Most up-and-coming regions have chosen a varietal that helps market that state, like New York and Riesling," says Kuna. Virginia has Viognier. The state grape, it produces aromatic, full-bodied whites.
Cabernet Franc. Virginia's prestige red grape—a parent of Cabernet Sauvignon—delivers a medium-bodied, food-friendly wine.
Petit Manseng. A chameleon, this somewhat obscure French grape can produce dry white, sparkling, and dessert wines.
Syrah. John McCain of the Wine Kitchen in Frederick says Maryland wine-makers are adding this grape to their Bordeaux blends for a twist on tradition.
Read a Label Like a Pro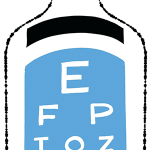 "Table wine." Local wineries sometimes use grapes grown outside the state. Though that's not necessarily bad, issues of quality control may arise with fruit from afar. For a label to advertise Virginia or Maryland, 75 percent of grapes must be from there—otherwise it's table wine.
"Estate-grown." Brennen prefers estate-grown wines—made entirely with grapes grown on the property.
Vintages. Brennen says strong years for local growing include 2002, '05, '10, and '14.
Meritage. A true test of a winemaker can be custom blends such as Meritage, made with Bordeaux grapes. Says Brennen: "Those are wines that become first-rate."
Read more from our winery guide:
Photograph courtesy of Greenhill Winery & Vineyards
Illustrations by Edwin Fotheringham
This article appears in the May 2017 issue of Washingtonian.