Red Apron Burger Bar chef/butcher Nate Anda first debuted his burger sandwiched between two pancakes as a one-off special for inauguration weekend. Not because it was the inauguration, mind you. But because marijuana advocacy groups were passing out thousands of free joints just up the block at 7 AM that day.
Now, the perfect stoner food has found a permanent home on the Dupont restaurant's new brunch menu. Unlike some other mashup foods (ramen burgers—just no), this one actually sounds good. The kitchen crew whips egg whites for extra airy, thick pancakes, which are cooked in circular molds so that they're exact size as the meat patties. The "buns" are slathered in maple butter and topped with your choice of an Angus burger or breakfast sausage, white American cheese, bacon, and a fried egg. The whole mess is $8.50.
The pancake burger isn't the only indulgence on the new brunch menu (available 11 AM to 3 PM on weekends). Fried chicken is dredged in a yogurt sauce and cooked in beef fat (just like the restaurant's fries), then served alongside French toast, a fried egg, and maple hot sauce.
Then, of course, there's avocado toast. Because millennials.
Take a look at the full menu: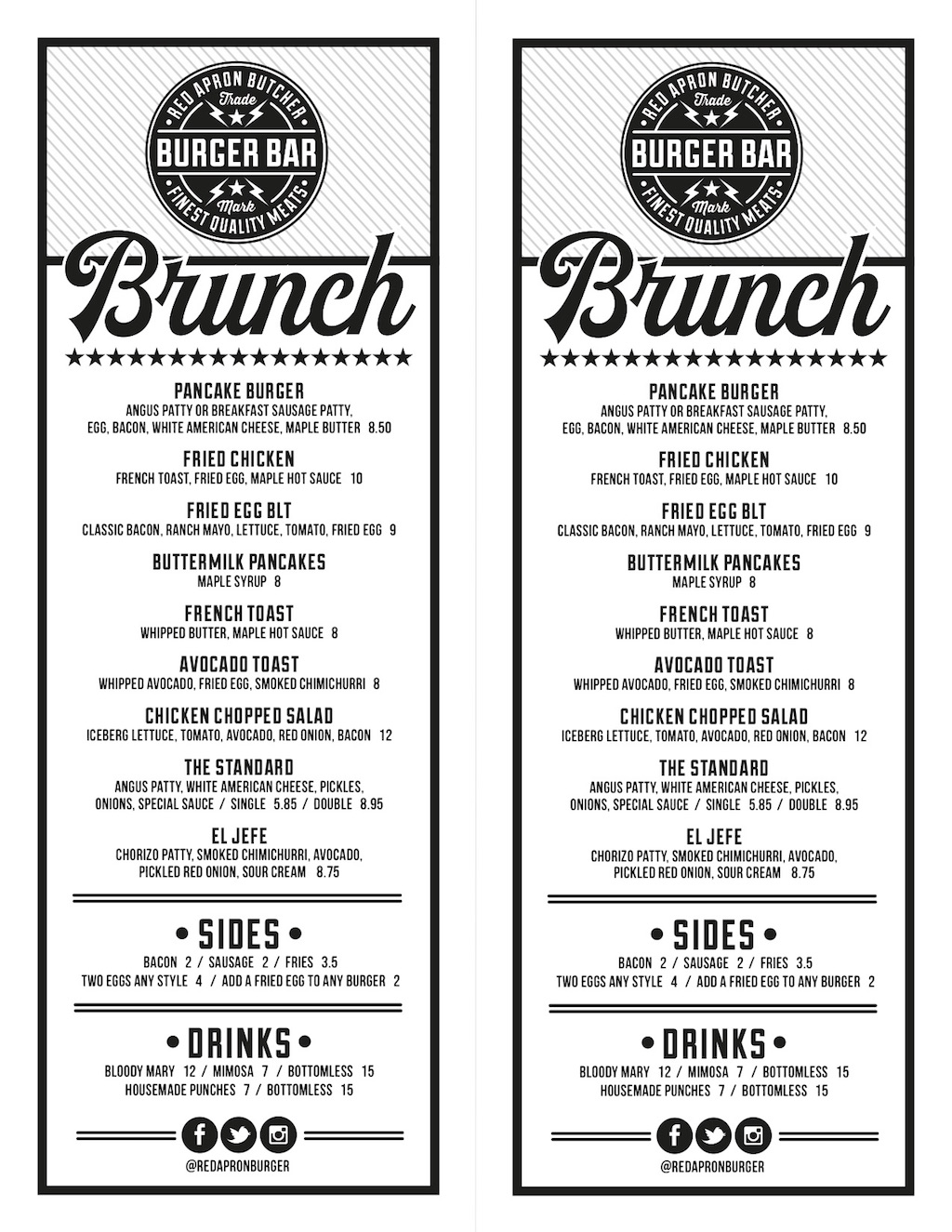 Red Apron Burger Bar. 1323 Connecticut Ave., NW.