A guide to the newest places to eat and drink.
The chicken experiments got serious when Dan Koslow moved a commercial-grade oven into the living room of his 400-square-foot Manhattan apartment.
He and college friend Andrew Harris had long lamented the state of fast-casual chicken. At the time, Koslow was working in software development and Harris in finance—and both were eating a lot of the grilled protein at their desks. Surely, they could make some half-decent, not-dried-out chicken themselves?
But the problem with the commercial-grade oven was that it blocked the TV. That meant Koslow had to wheel it into his bedroom when his roommate wanted to watch a show. "My bedroom could only fit the bed and oven, and I had to slide by it to get into bed," he says.
These days, Koslow and Harris have an actual professional kitchen, and it's not in anyone's bedroom. After years of perfecting their chicken cooking techniques at home, and then through a catering company run out of Union Kitchen, the 28-year-olds are finally opening up their own fast-casual restaurant, Farmbird, today.
The H Street, Northeast, spot focuses on breasts and thighs available in sandwiches, salads, or plates with brown rice and sides (mac and cheese, corn and tomatillo salad, roasted Brussels sprouts). The flavors run the gamut, including chipotle masala, avocado basil, and spicy adobo. For vegetarians, there's also tofu.
Koslow says what makes Farmbird's chicken better is that they don't cook every part of the chicken the same. The breasts are trimmed, brined over night, cooked in a high humidity, and seared quickly on a hot griddle. The air-chilled thighs are deboned on-site, dry-brined, cooked in moderate humidity, and then also seared. You won't find wings or legs, or fried chicken.
Koslow and Harris also spent a lot of time thinking about the chickens themselves, and whether humanely raised birds really taste better. "We did a bunch of blind taste tests with people, and overwhelmingly, the answer was yes," Koslow says. They source antibiotic- and hormone-free, vegetarian-fed, Mid-Atlantic chickens from Bell & Evans.
To hit home their mantra, they've scrawled it all over the walls: "I will not eat any more boring chicken."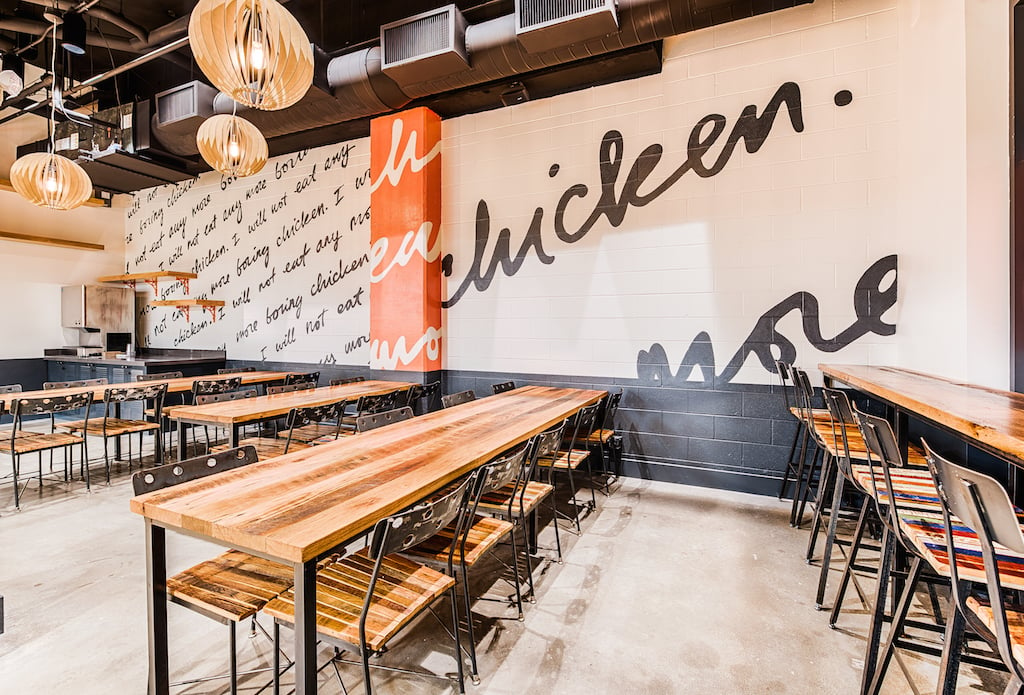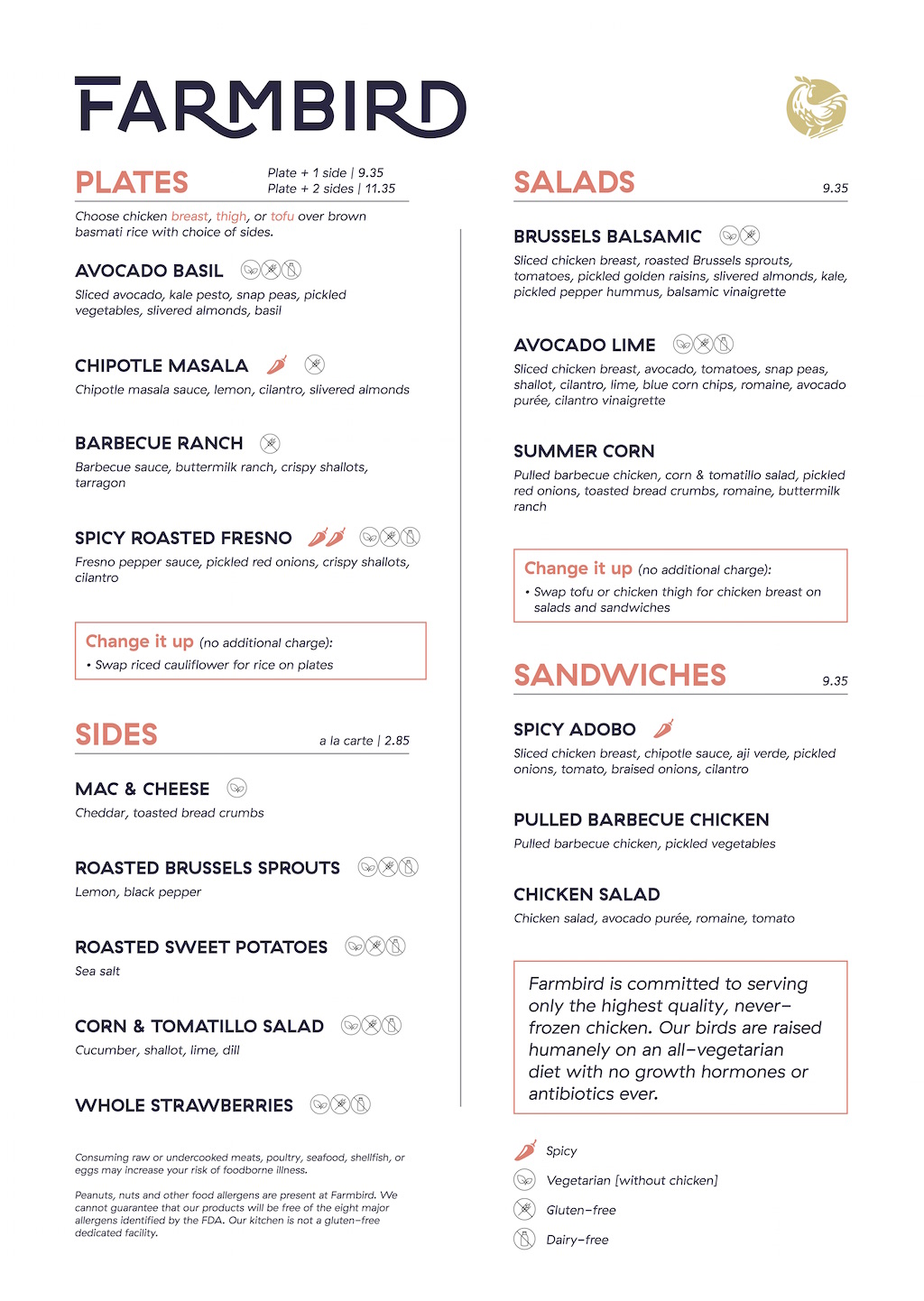 Farmbird. 625 H St., NE; 202-733-4952. Open daily from 11 AM to 10 PM.