A guide to the newest places to eat and drink.
Few things are better than a cocktail sipped out of a pineapple. So thank goodness Hogo is back.
You may remember the tiki bar from its days next to the original location of the Passenger. Lesser known is that owner Tom Brown's youngest brother, Nick Brown, also operated a seasonal location of Hogo in San Bartolo, Peru, for three years.
Now the Brown brothers—minus their other famous DC bartender brother Derek Brown—have brought back the scorpion bowls and mini umbrellas upstairs at the new Passenger. To decorate it, Tom has even carved his own tiki totems from logs people were giving away on Craigslist.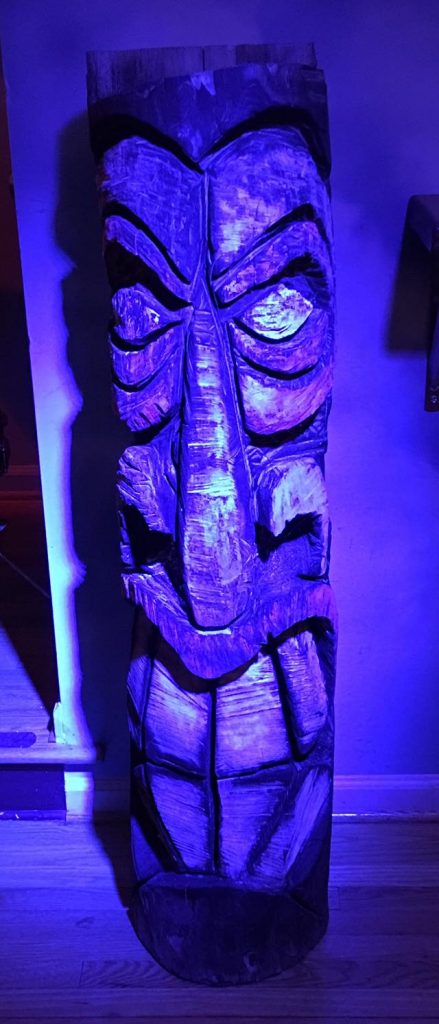 The cocktails are what Tom calls "tiki nuevo." Whereas some people have very strict interpretations of what tiki should be, the Hogo team has taken the basic philosophies and added their own style with South American and Mexican influences. Hogo's drinks incorporate spirits like mezcal, tequila, and pisco, which weren't available to the founders of the tiki movement.
The menu includes several draft cocktails (all $9) plus other old and new creations ($11 to $14), which you can put in a pineapple for an extra five bucks. For groups of two to four, try one of the flaming tiki bowls ($28).
Meanwhile, chef Damian Tarlecki has put together a menu of Hawaiian diner food, including spam musubi balls, loco moco (beef patties with a fried egg and gravy over rice), and poke bowls.
The original also Hogo featured a sizable collection of rare and vintage rums—that's not coming back, at least at first. "Oh no, we drank that," Tom says. "That's something we're going to have to build. You can't just make something like that appear."
Hogo (upstairs at the Passenger). 1539 7th St., NW; 202-853-3588. Open Tuesday through Thursday from 5 PM to 2 AM and Friday and Saturday from 5 PM to 3 AM. Closed Monday and Sunday.