To see the rest of our Best of Washington package, including the best things to eat, buy, and know, click here.
BEST WAY TO STICK IT TO INTERNET CONSPIRACISTS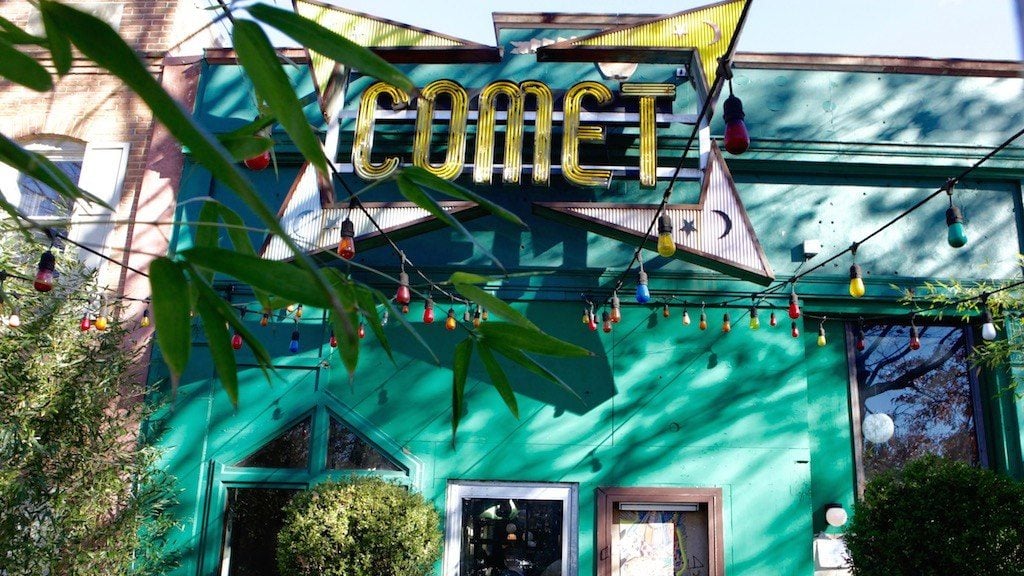 Yeah, it stinks that a beloved neighborhood restaurant was the target of a conspiracy theory pushed by internet crazies, one of whom walked in with a gun. But even after all the fake news, round-the-clock security, and fringe protests, the upper Northwest DC spot is as busy as ever with people who just want to play table tennis, hear some music, and eat pizza.
BEST MEMBER OF CONGRESS NOT FROM AROUND HERE
Mike Quigley
District residents can usually count on Virginia and Maryland Congress members to stick their necks out when some backwater GOP representative like Utah's Jason Chaffetz tries to mess with city affairs. But sometimes help comes from afar, too, such as Illinois representative Mike Quigley, who has had DC's back for years—from sponsoring statehood bills to blocking Chaffetz's recent attempt to overturn an assisted-suicide law.
BEST LOCAL BAND ABOUT TO HIT IT BIG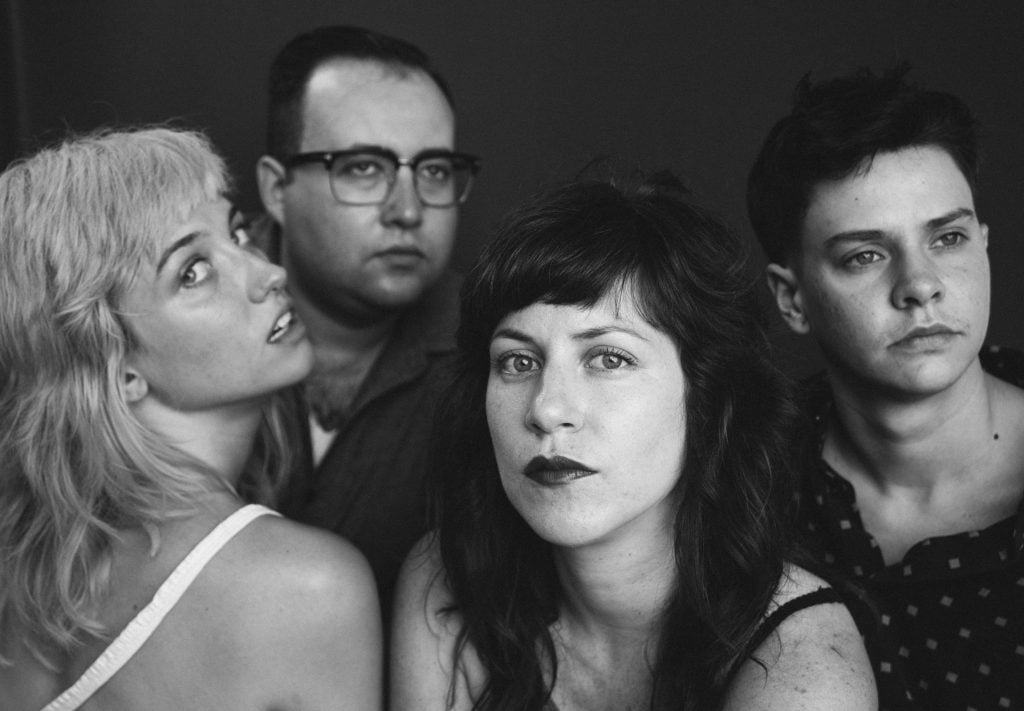 Nothing Feels Natural, the quartet's debut LP released in January, was the loudest, angriest punk album Washington has heard in years, right when we needed it.
BEST LOCAL BAND TO HIT IT BIG THAT YOU STILL MAY NOT HAVE HEARD
Singer/guitarist Will Toledo got his start recording achingly honest rock tracks from the back seat of the family car in parking lots across Leesburg—hence the name of the band, whose 2016 album, Teens of Denial, was a critical hit.

BEST LOCAL POLITICIAN ON TWITTER
The car salesman turned congressman from Alexandria keeps his—or his staff's—thumbs busy with a seemingly 24-7 stream of opposition to President Trump, including stories about constituents who could be hurt by the White House's agenda.
MOST DELIGHTFUL MEMBER OF THE CAPITAL WEATHER GANG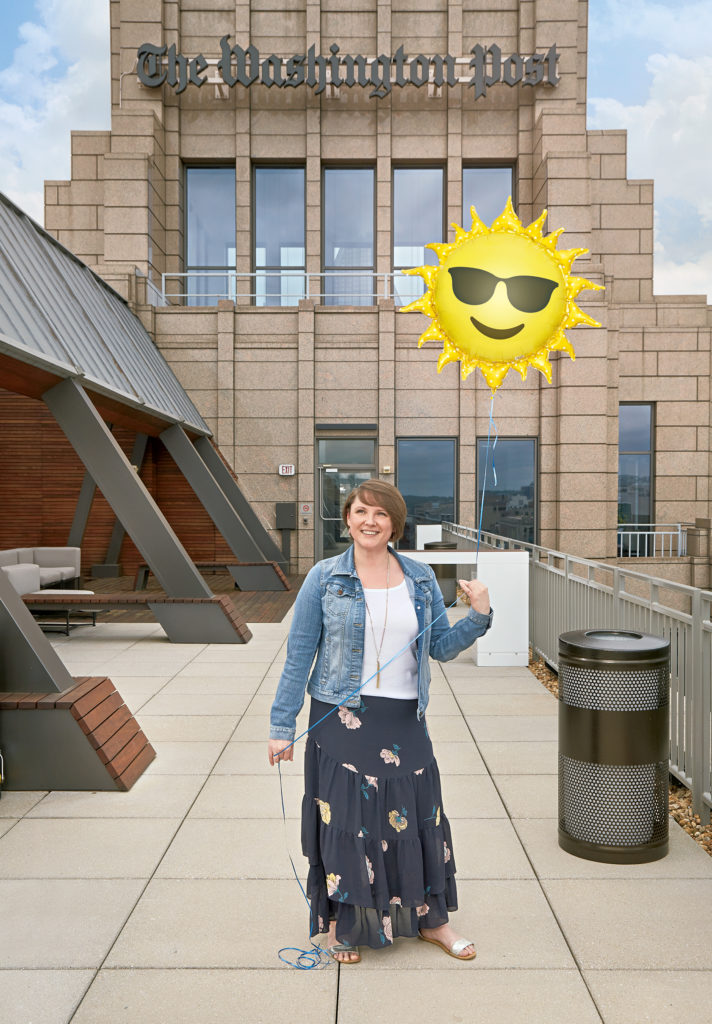 Angela Fritz
If NBC4's Pat Collins ever turns in his snow stick, Angela Fritz could become our region's next beloved snow reporter. The intrepid member of the Washington Post's weather crew has no problem plunging into a snowbank to take a measurement or forecasting from the Post's roof. Fritz is also a serious scientist with a Twitter account that, like her forecasts, tells it like it is while remaining affable. Her campaign against Reagan National as DC's official weather station is not just good journalism but exactly why the Capital Weather Gang is the best meteorology source in town: She goes way beyond letting you know whether you need to pack an umbrella.
BEST POLITICAL THEATER
Who knew that the Camp David accords or the life of late Supreme Court justice Antonin Scalia could make for good theater? With its ten-year Power Plays initiative—to produce 25 new works about politics and power—Arena has made it cool to see dramas about nerdy topics such as the CIA and Native American tribal rights. "Part of what makes Washington, DC, DC is power and politics," says artistic director Molly Smith. "What better way to understand us as a people and as the capital of the United States than stories about political people and ideas?"
BEST TWITTER FEED FOR HISTORY HOUNDS
Washington-based historian Michael Beschloss will sprinkle your feed with fascinating this-week-in-history photos (such as Nancy Pelosi with JFK) and historical trivia (President John Tyler—who took office in 1841—has two grandsons alive in 2017).
Nancy Pelosi with her mother and JFK in Oval Office for her father's swearing-in for Renegotiation Board, this week 1961: #JFKL pic.twitter.com/9cpqKDNrQa

— Michael Beschloss (@BeschlossDC) April 1, 2017
BEST WHITE HOUSE GIMMICK
Skype seats at the daily press briefing
Too many of the questions Sean Spicer takes via video chat are softballs from conservative talk-radio hosts and fringe bloggers, but every now and then a re-porter from a station in Ohio or Rhode Island will ask some-thing no one in the White House pool thought of.
BEST NEW APARTMENTS OUTSIDE DC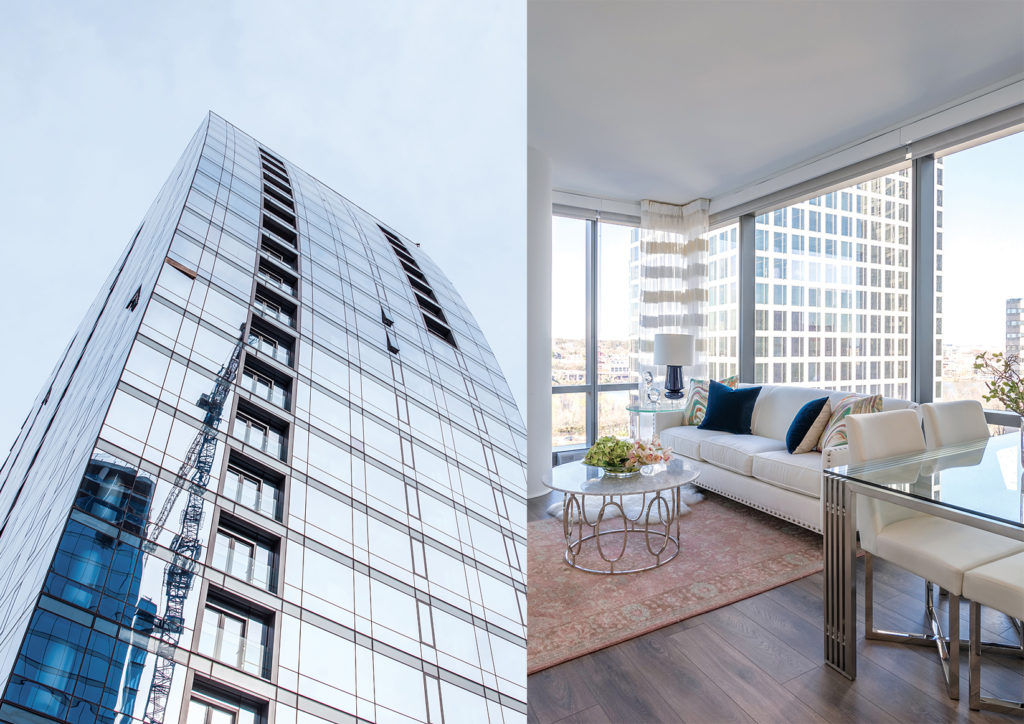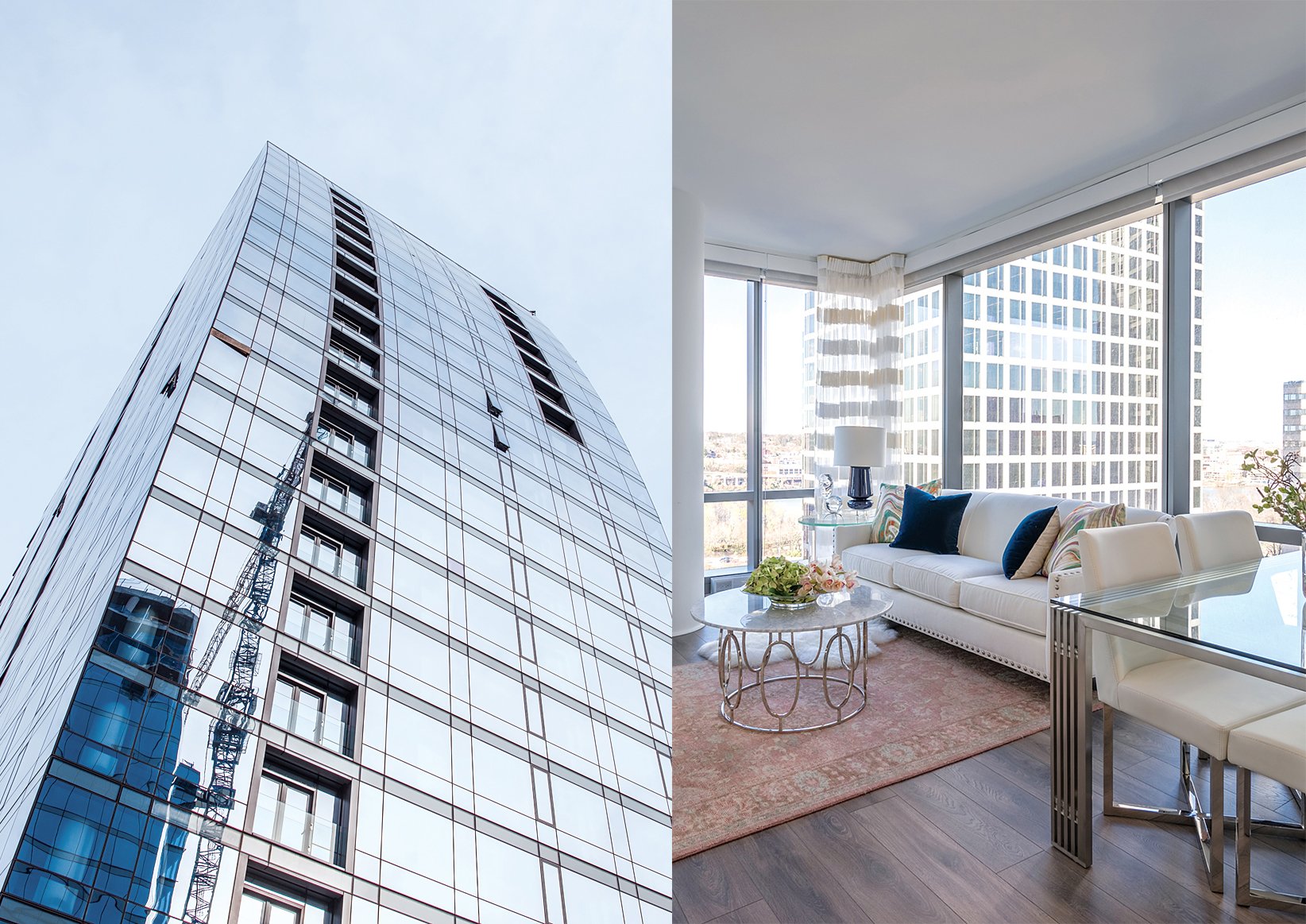 This modern, 31-story glass tower next to the Rosslyn Metro is one of Washington's tallest residential buildings. Its amenities are also noteworthy—a pool, a fitness center, a 24-hour concierge, even poker tables and a video-gaming room. Most impressive is the view—a roof-deck panorama of the Potomac River and the Mall. Some of the 377 apartments have river views, too—one reason rents reach $15,000 a month. 1800 N. Lynn St., Arlington; 703-454-8034.
BEST NEW APARTMENTS IN DC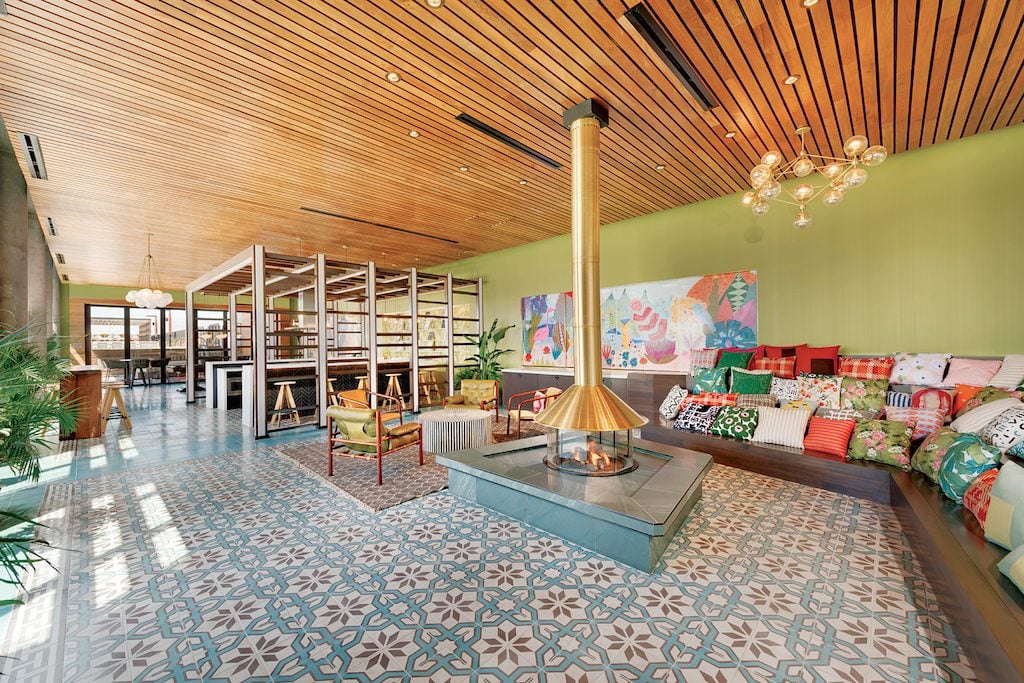 It's rare that a rental building is as meticulously designed as this, so it's hard to know where to look first. Maybe at the glimmering, emerald-green-tiled elevator bank? The Deco-inspired mosaic floor? Or the golden, lightsaber-esque chandelier? The 431 apartments in the heart of the H Street corridor aren't cheap—they range from $2,000 studios to $6,000 three-bedrooms—but you might never have to leave. On the roof, you'll find a two-level, resort-like pool deck. The District's newest Whole Foods and a Wydown coffee shop are on the ground floor. 600 H St., NE; 844-354-1095.
BEST ALTERNATIVE TO A POPULAR, CROWDED EVENT
Every Washingtonian should check out the National Gallery of Art's Friday-evening outdoor jazz concerts at least once. But Jazz in the Garden veterans who wouldn't mind dodging the insane lines for sangría pitchers—not to mention restrooms—would do well to head to opening night of the DC Jazz Festival's run at the Yards (June 16 through 18). The Saturday and Sunday performances will cost you, but Friday is free, just like Jazz in the Garden.
BEST TELEWORK TREND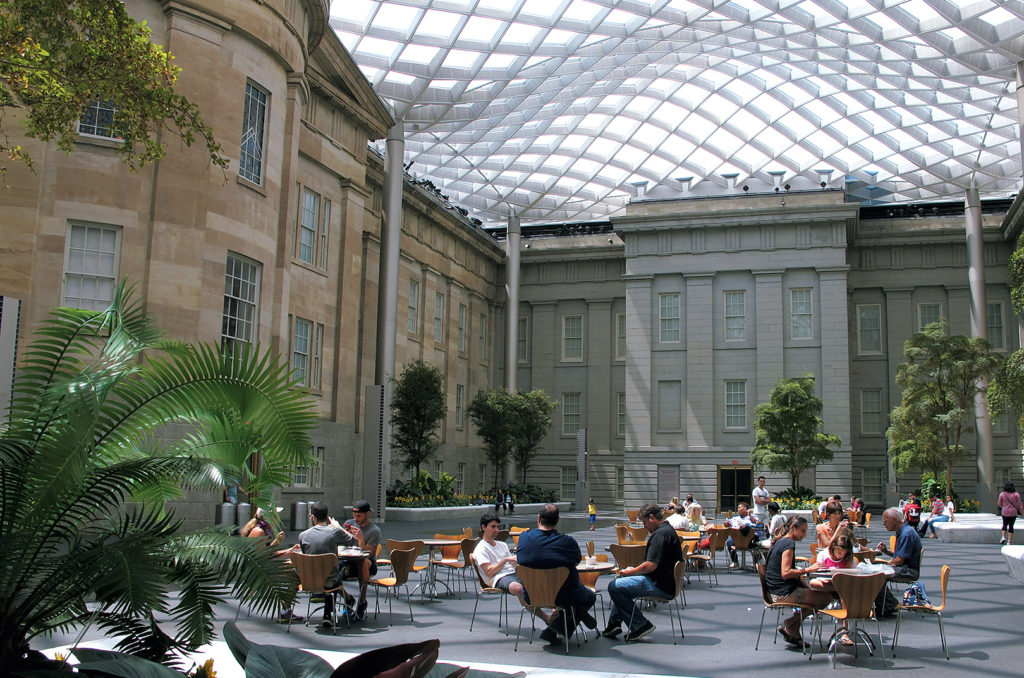 Cooler Spots for Working Remotely
As laptops and generous telework policies allow many of us to work outside the office, more wi-fi-enabled options have popped up for those who don't want to spend eight hours plugged in at a Starbucks, or home alone. Here's where to go if what inspires you is…
Gelato: Nothing sweetens the monotony of punching away on a laptop like a cone of gelato—at least that's the theory held by Boccato, a gelateria that hosts CoworkCafe, a daily teleworking space, and offers coffee and fresh empanadas. 2719 Wilson Blvd., Arlington; 703-869-6522. $150 monthly fee (includes $50 food credit), $20 drop-in.
Water views: With the recent expansion of free wi-fi in Howard County, the Columbia lakefront now has more than just stunning views of Lake Kittamaqundi. Grab a snack at the Whole Foods nearby or a meal at one of the restaurants, then find a bench in the shade.
Grand historic spaces: Established in 1800, the Library of Congress is the country's oldest federal cultural institution. Sitting in the Main Reading Room—with its domed ceiling and bronze statues, where scholars have worked for more than a century—it's hard not to be inspired. 10 First St., SE; 202-707-8000. Entry requires filling out an application for an ID card.
Yoga: Hosted at Flow Yoga Center, WorkFlow offers all the amenities for getting down to business but with holistic touches. Large windows let in natural light, coffee and tea flow abundantly, and yoga classes (free between 9:30 and 4:15) can invigorate you during an afternoon slump. 1450 P St., NW; 202-462-3569. $90 a month or $25 drop-in.
Art: Between the National Portrait Gallery and the Smithsonian American Art Museum, the Kogod Courtyard is within peeking view of breathtaking artwork, but the courtyard itself is a sight to see, with a high glass ceiling that lets in dazzling light. Eighth and F sts., NW.
People-watching: At the intersection of three lively Bethesda streets, Veteran's Park offers umbrella-shaded seating and tables—the perfect place to work, but also to observe the neighborhood's goings-on.
To see the rest of our Best of Washington package, including the best things to eat, buy, and know, click here.