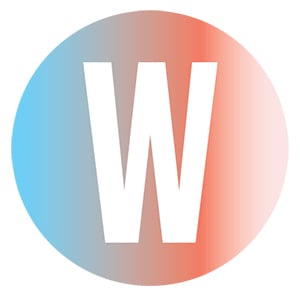 This comes from our annual Best of Washington list. To see more from the list, including the best things to do, places to eat, and places to shop, click here.
See a Giraffe at Roer's Zoofari
Does the "giraffe cam" of April and her baby giraffe—born at an animal park in New York—have you or your kids itching to get up close to one of the lanky, lithe creatures? With giraffes no longer at the National Zoo, head to Roer's. The new owners of what was once the Reston Zoo have made it a cleaner, kinder experience (after former management was prosecuted for animal cruelty), complete with the opportunity to feed Waffles the giraffe, feed a camel, and take an open bus ride for other animal encounters. Kids love the free-flight aviary, home to colorful, gentle budgies. 1228 Hunter Mill Rd., Vienna; 703-757-6222. $15 adults, $10 ages 2 to 12.
Come Face to Face With Abraham Lincoln at ClimbZone
With rock-climbing debuting in the 2020 Olympics, the number of facilities to practice the sport is also climbing—by 9 percent a year nationwide, according to Climbing Business Journal. (Yes, there's such a publication.) While Washington has other indoor climbing centers, only ClimbZone gives you the chance to scale "Mount Rushmore" without the National Park Service wagging its finger at you. Besides a facsimile of the presidential rock face, kids and parents can summit versions of the Empire State Building, the Eiffel Tower, and Jack's beanstalk. ClimbZone is especially kid-friendly, with an auto-belay system to tether climbers as young as two. 13200 Mid Atlantic Blvd., Laurel; 301-317-1970.
Go to an Amusement Park for Little Kids at Adventure Park USA
Savvy parents have largely kept this place a secret. With far less sensory overload than at Six Flags, Adventure Park is where little ones can experience their first kiddie coaster without losing their lunch—or you your sanity. A 90-minute drive from DC in Frederick County, it features amusement rides—many aimed at young kids—plus mini-golf, go-carts, arcade games, laser tag, and a ropes course. The park is walkable even for small legs, and you can conquer most rides before the afternoon nap—though your children will probably clamor to stay all day. 11113 W. Baldwin Rd., Monrovia; 301-865-6800.
Try This New Way to Tire Out Your Kids at Badlands
"My big thing is earth, dirt, worms, and soil," says Mikel Blair, CEO and chief visionary behind Rockville's new big thing: Badlands, a 30,000-square-foot, Wonka-esque play space for kids, complete with clouds of butterflies, a forest of 60 birch trees, and a steel-and-fiberglass mountain with zigzagging tunnels. The nature-focused wonderland also features four event pavilions, wind tunnels, a Lego pool, and columns of hydroponic plants that produce edible flowers, kale, and herbs. Blair and her husband, David, sank $5 million to build the facility, in what was once a Safeway. Grownups can view the proceedings from a fully stocked bar overlooking a meditative turf-and-stone labyrinth. 5200 Randolph Rd., Rockville; 301-605-1318. Admission is $22.50 a child. Memberships and group rates available.
Do This Kid-Friendly Sunday Outing
Choo-choo with your kids to Frederick's Roads and Rails Museum, a miniature wonderland of trains zipping past tiny replicas of zoos, amusement parks, and movie theaters. Next, head to the Candy Kitchen, an old-timey shop where little ones will like the chocolate-covered marshmallow squares and you can chew-chew a piece of the notorious habanero salted caramels.