As the athletic director for Team RWB—an organization that works with and promotes physical activity among veterans—Kattiya "Kat" Urbanski leads an active life. Though she says she's a "'middle-back of the pack' race finisher" and not a "natural-born athlete," she's also completed a half Ironman (a 1.2-mile swim, 56-mile bike, and 13.1-mile run) and is currently training for her second. As part of her training, Urbanski often works out twice a day.
To make sure that she's getting a good mix of protein, carbs, and fats, Urbanski is also following a macro, or macro-nutrient, diet. She tracks what she eats in the MyFitnessPal app, then uses the data to see how many grams of protein, carbs, or fats she's eaten in a day, trying to stick to a set number for each macro-nutrient group.
"While training for my first half Ironman, I focused on getting the miles in and fueling on the bike/run but not on refueling properly post training session (note: pizza and beer are not the best refueling options post 60-mile bike)," says Urbanski. "I was always hungry (which resulted in a weight gain) so during the off-season, I did some research on macros and started tracking to ensure I'm not just getting the calories but the right mix of protein, carbs, and fats to achieve my best performance."
To see what Urbanski eats in a typical day of her macro diet, take a look through the photos below.
Breakfast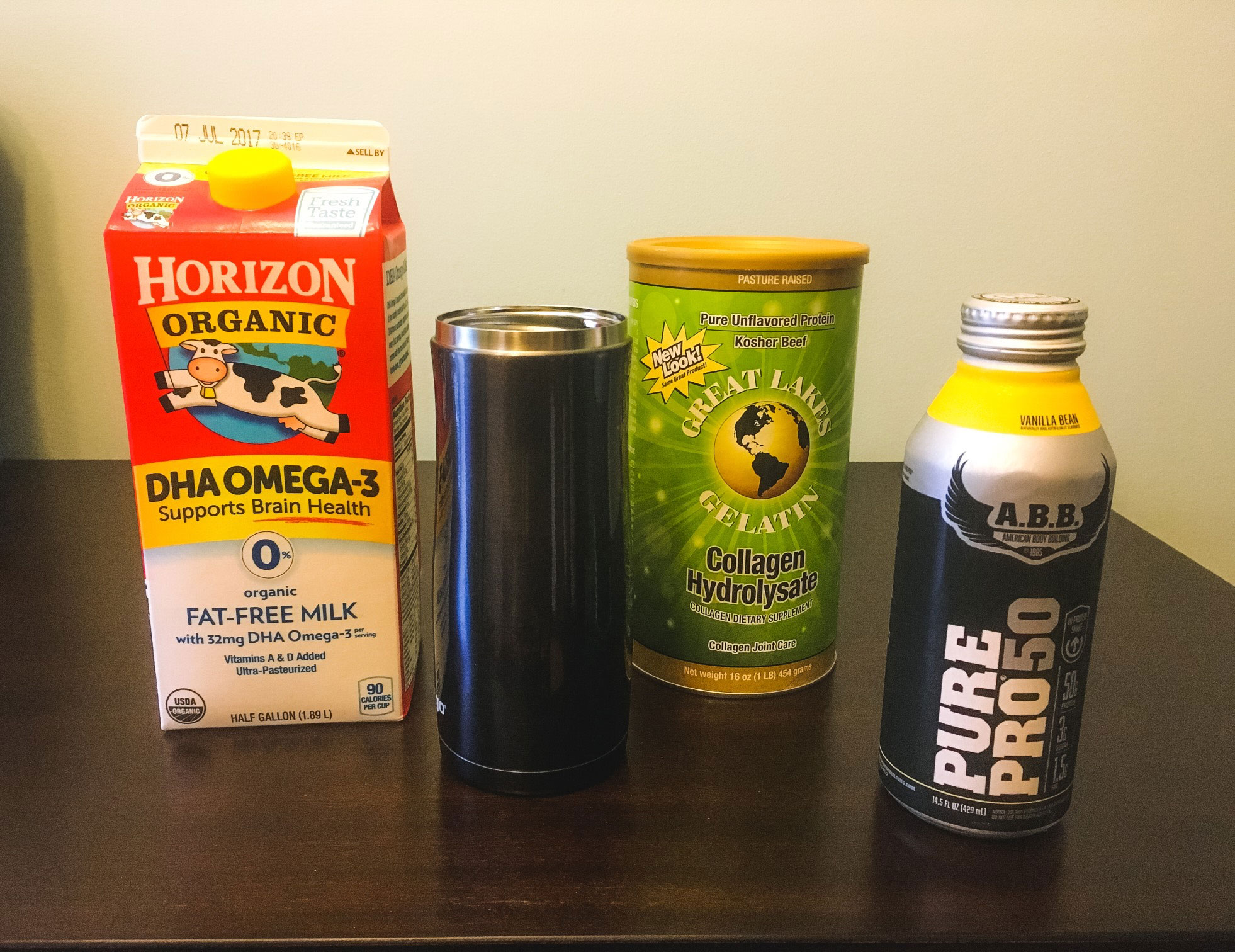 "My mornings start with a 5 AM wakeup, glass of water, and whatever's on the training plan—usually swim in the AM followed by a PM bike or run, and two days a week I take an Orangetheory class for cross training/strength. I don't eat before my workout so my post-workout breakfast is a Pure Pro Protein shake (50 grams of protein) to assist with muscle recovery,"  says Urbanski. "Morning commute, I drink my coffee which is a Keurig special with skim milk and two tablespoons of Great Lakes Collagen Protein."
Daily Hydration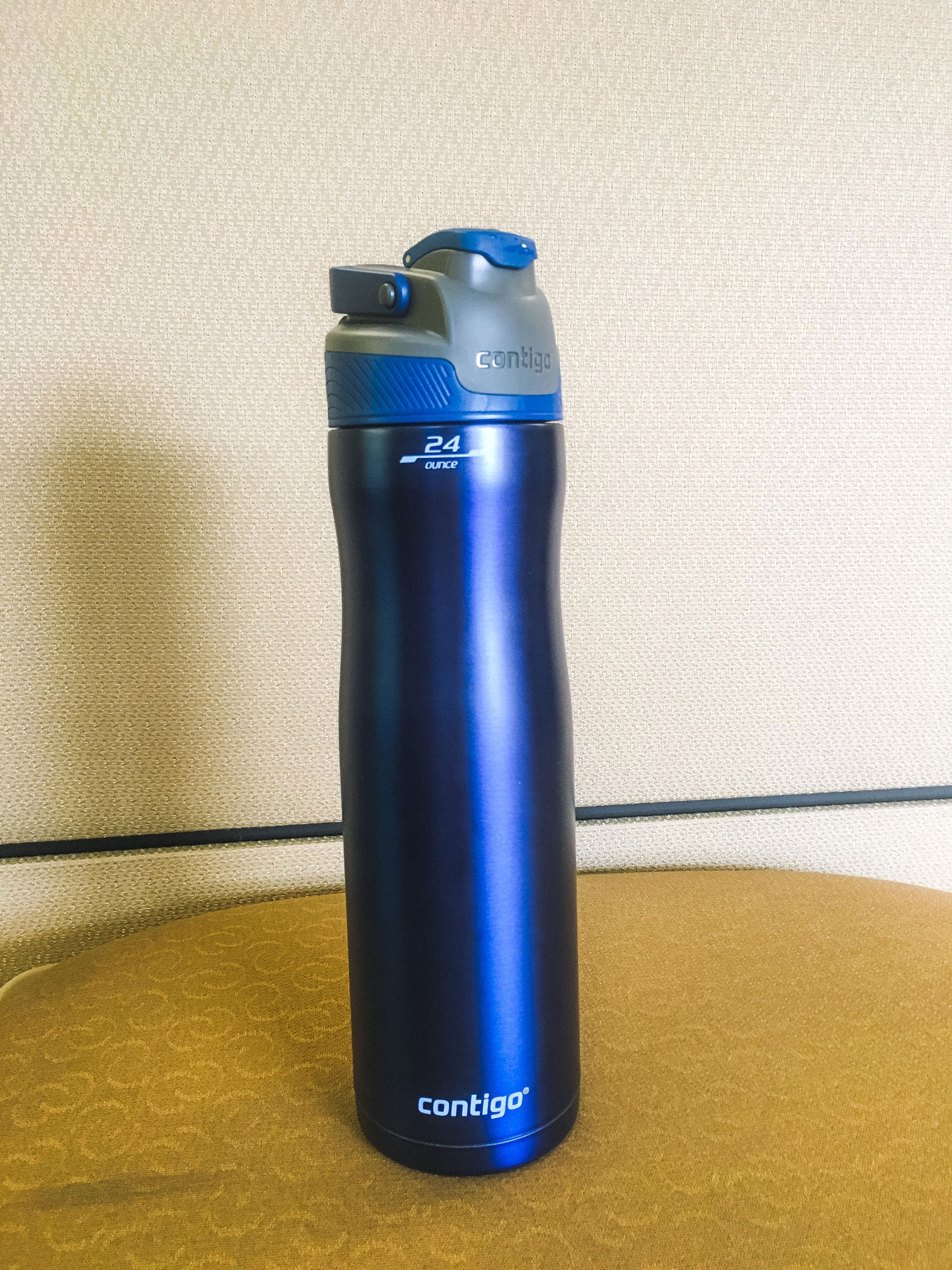 "My BFF at work/on the go is 'my boy blue,' a.k.a. my 24-oz Contigo water bottle," says Urbanski. "Every morning I cut up lemon slices and refill the bottle at the community water cooler. My goal is to drink at least three bottles during the work day."
Morning Snack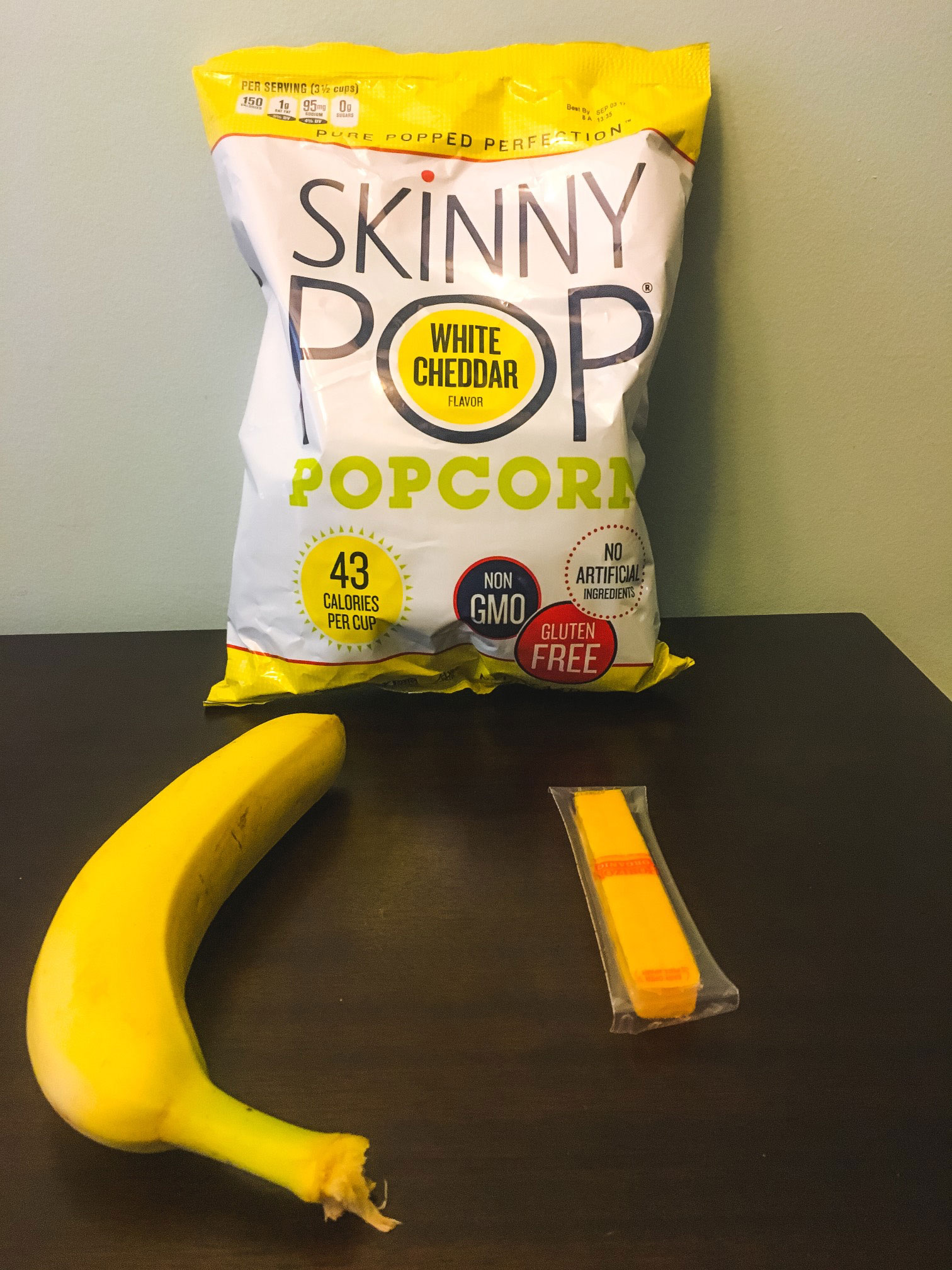 "I pack my lunch and snacks during the work week to keep me on track with my macros and to keep me away from the office snack machine and candy bowl," says Urbanski. "I try to eat every two to three hours to ensure I don't get hangry. Today's morning snack before a 1 1/2 hour meeting is a banana and a cheese stick (mix of carbs, protein, and fat—the popcorn is for later)."
Lunch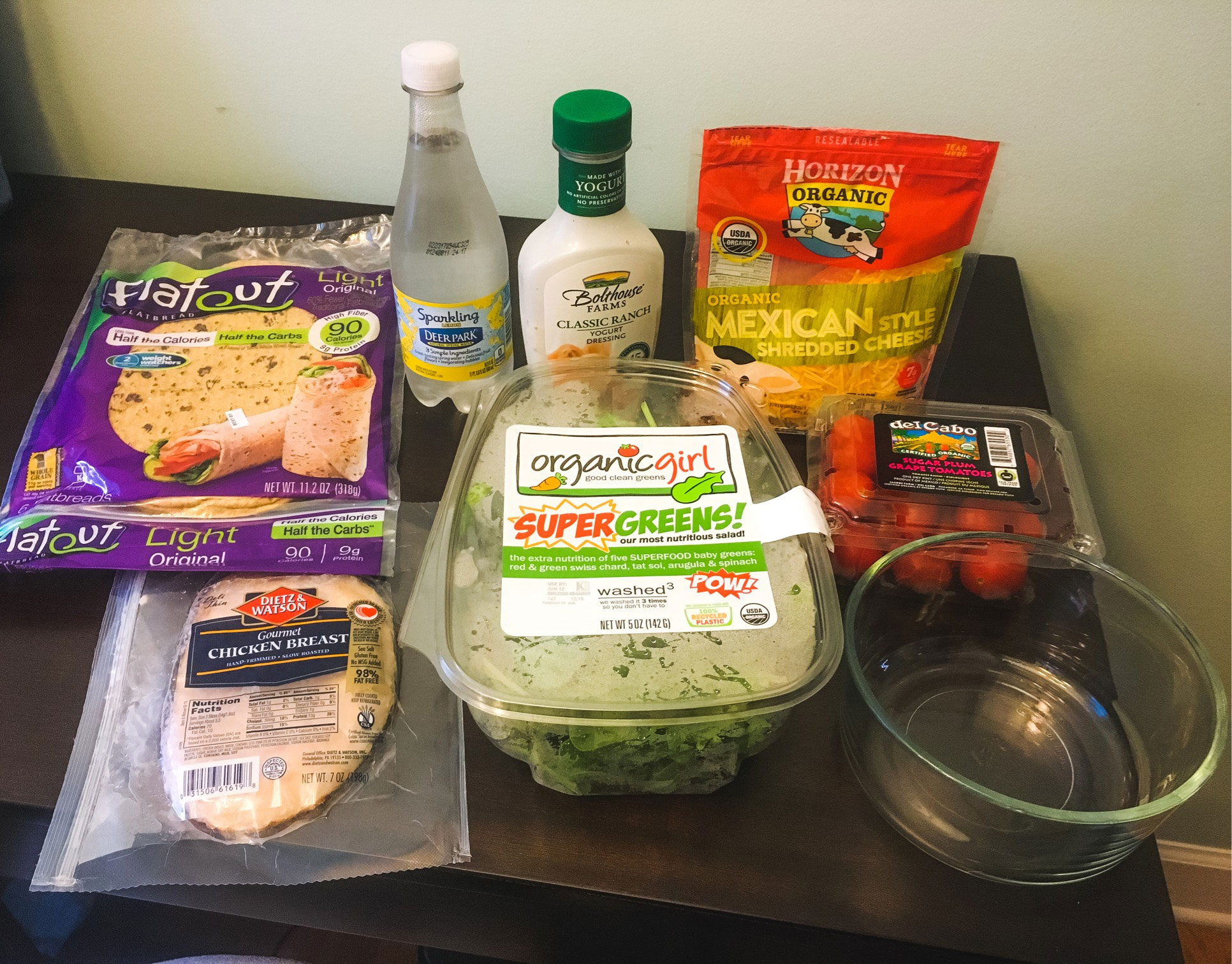 "During the work week, I stick mostly to the same lunch: salad greens, shredded cheese, Boat House dressing, protein (today was a chicken breast) and a Flat Out wrap," says Urbanski. "I try to meal prep on Sundays but this past weekend I attended an out-of-town wedding and ran out of time. In addition to 'my boy blue,' I usually drink a 24-oz bottle of Soda Stream carbonated water, but I'm currently out of CO2 cartridges so Deer Park Sparkling it is!"
Afternoon Snack
"Around 2:30 or 3 PM, it's time for my afternoon snack, and today it's Skinny Pop Popcorn," says Urbanski. "Some days it's a piece of fruit or a protein bar."
Dinner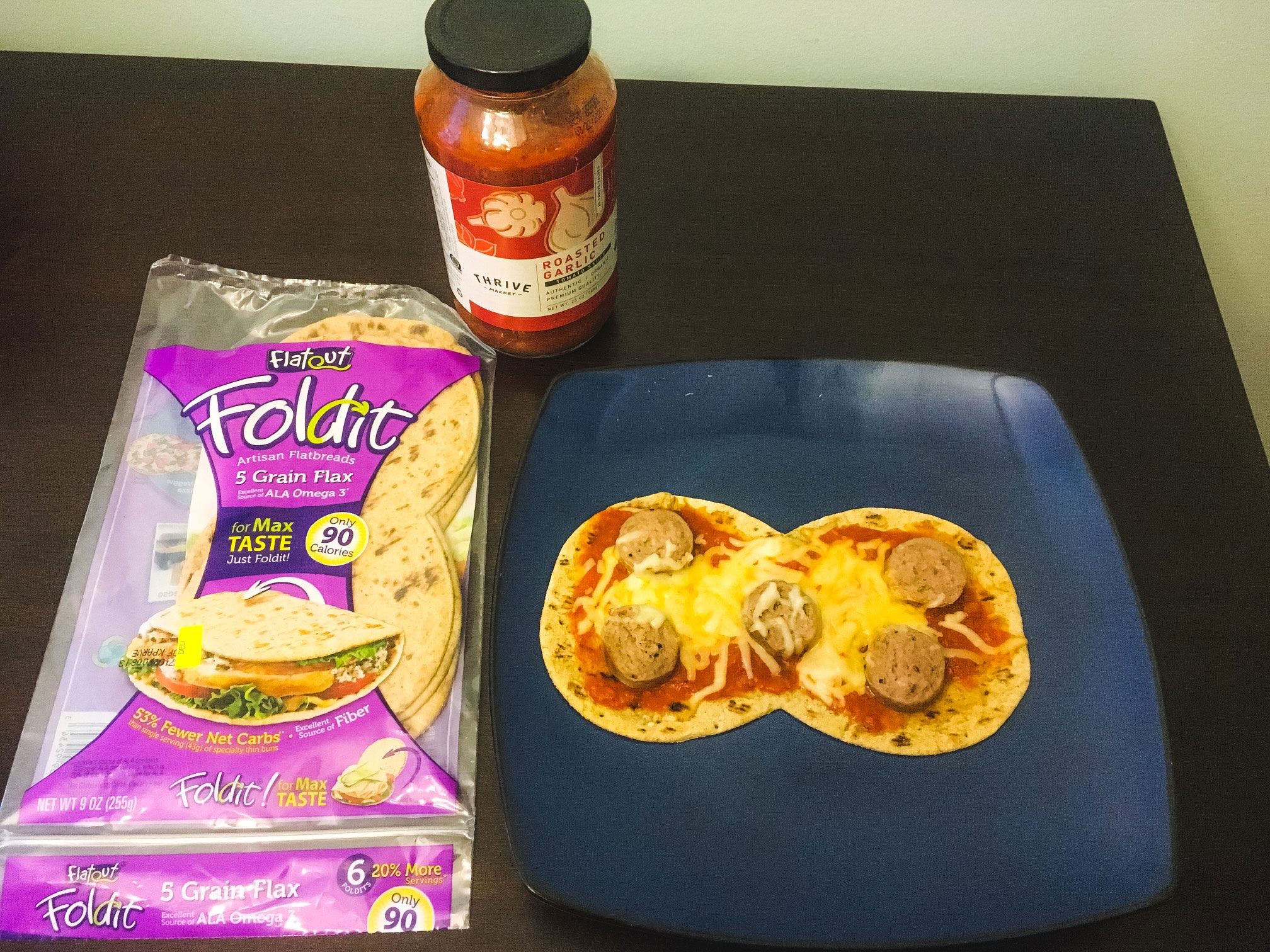 "Tonight I had a craving for pizza, so I made a healthier version with flatbread: Flat Out FoldIt, turkey sausage, mozzarella cheese, and roasted garlic tomato sauce from Thrive Market," says Urbanski.
Dessert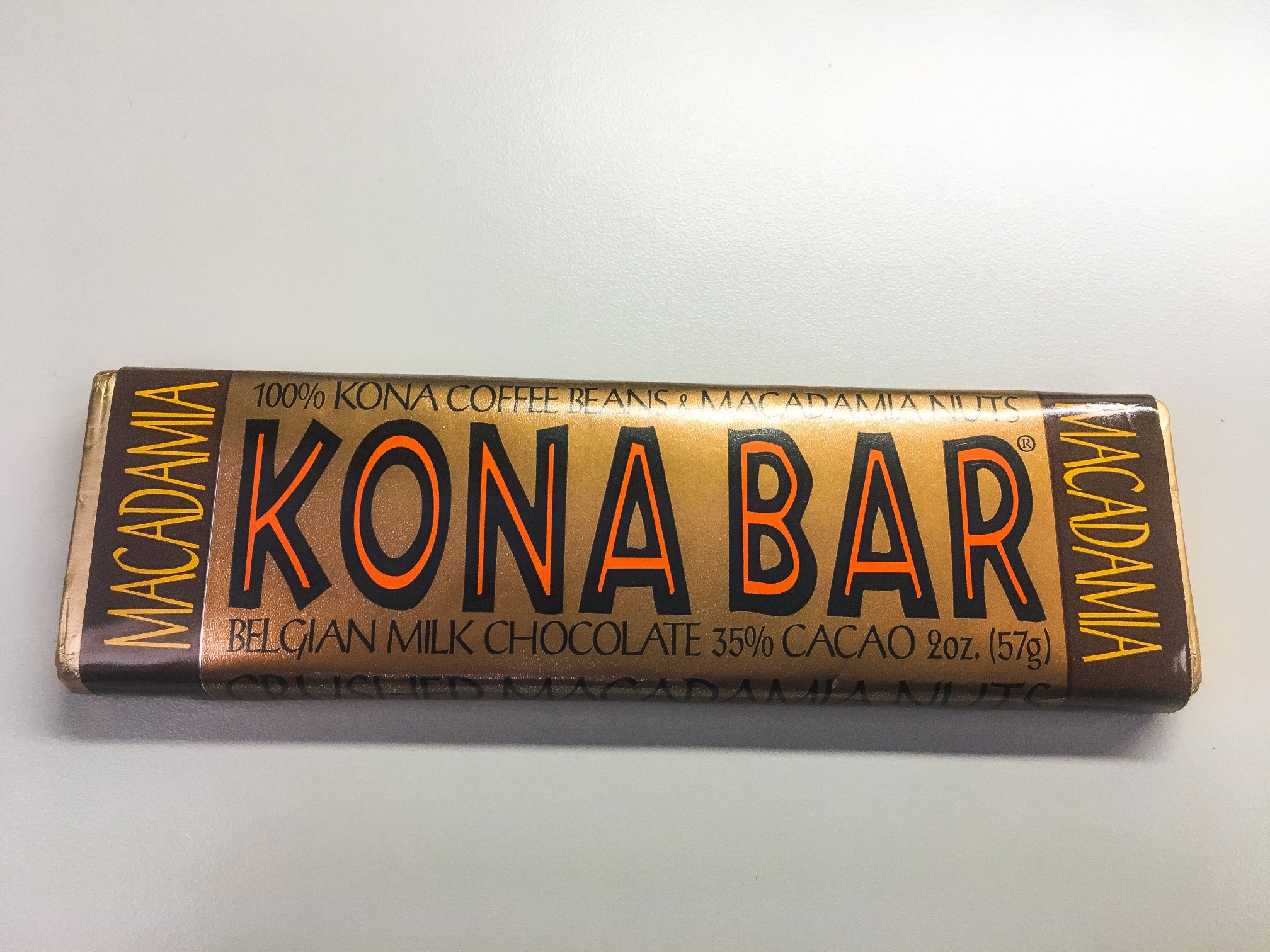 "I check my macros and haven't met my goals for the day (most days I need more carbs and fat)," says Urbanski. "My friend recently went to Hawaii and brought me back a Kona chocolate bar which I received yesterday—this does fit into my macros so it's only fitting I end my diary with this entry!"
Have a Food Diary you'd like to share? Email ccunningham@washingtonian.com.
Consult with your doctor before beginning a new diet. Washingtonian does not endorse any diet without the supervision of a medical professional.