Head to Maketto on any given morning, and you're likely to find a pretty amazing breakfast pastry. Perhaps it's a slightly crunchy cake doughnut tinged with cardamom and ginger and sheened with a not-too-sweet strawberry glaze. Or maybe it's a flaky scone laced with Thai sausage, cheddar cheese, and scallions. The reason? Pichet Ong, the James Beard-nominated pastry chef who once worked at New York restaurants like Jean-Georges Vongerichten's Spice Market, has moved to Virginia and been working at Erik Bruner-Yang's Cambodian/Taiwanese kitchen full time since the beginning of the year.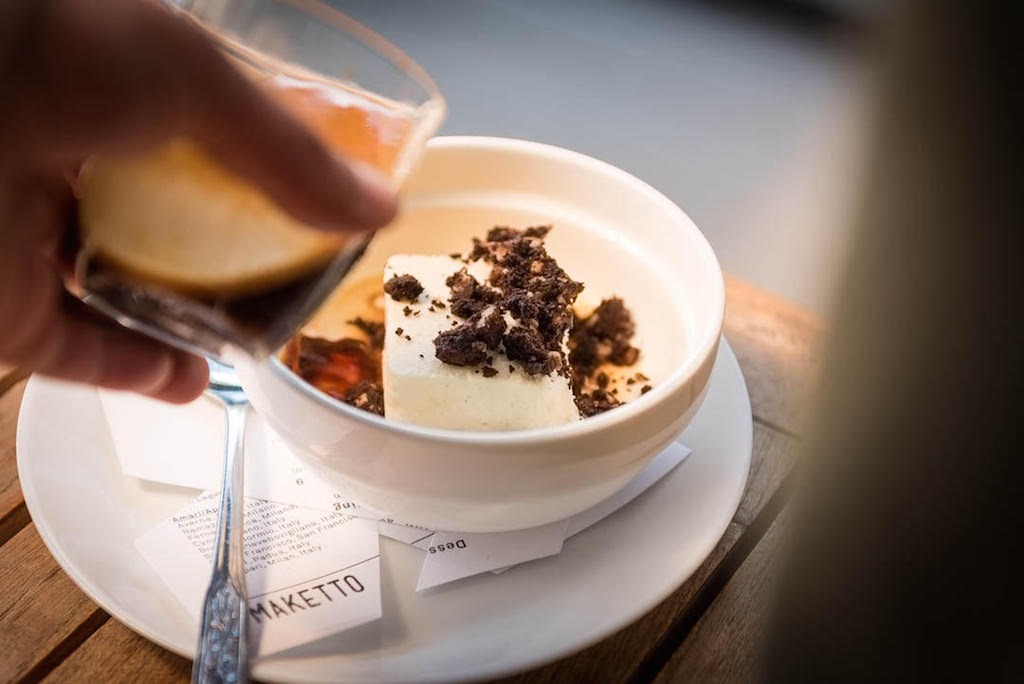 For a cookbook author and resident judge on Cake Wars, Ong has been keeping a pretty low profile. But the chef, known for desserts that ride the line between sweet and savory, is involved with all manner of Bruner-Yang projects—including making burger buns for Paper Horse, Bruner-Yang's stall in the H Street Whole Foods. For Maketto's dinner menu, Ong has added dishes like strawberry mochi with lemon verbena from the Maketto garden, and aloe-vera shaved ice with mango, strawberry, basil and palm seeds, and passionfruit. You'll also find his confections at Sunday's dim sum brunch. ("Dim sum is a great showcase for pastry chefs," he says.) Up in the cafe, look for pick-me-ups like ice cream sandwiches made with mulberry ice cream and rice-flour cake, or a s'more-inspired affogato. He's currently got a thing for gluten-free desserts. "Erik was observing Lent and wasn't trying anything," Ong says. "I was annoyed. So I started making gluten-free desserts, and he had no excuse."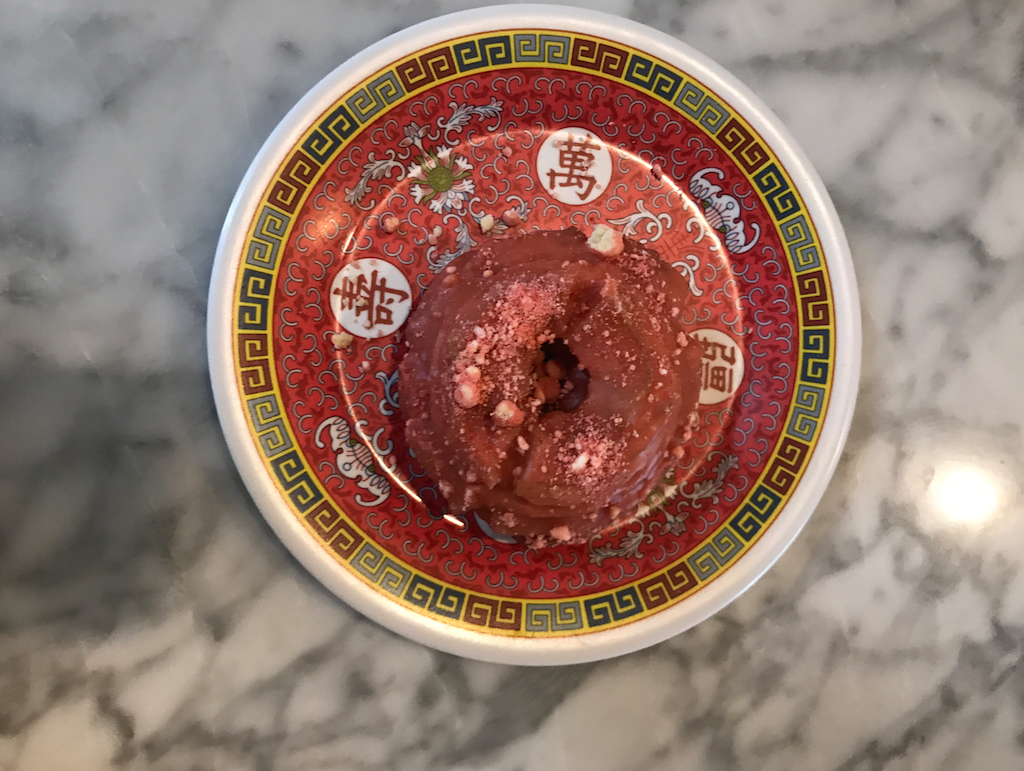 When the long-delayed Line Hotel opens in Adams Morgan, tentatively this September, look for more of Ong's creations. He's thinking of doing traditional Scandinavian cakes, like almond tosca cake, or marzipan-and-whipped-cream princess cake, at Bruner Yang's Brothers and Sisters. For the hotel's Coronation Coffee, he's planning rotating flavors of kouign-amman.
But in the meantime, there's plenty to dig into at Maketto, starting with those doughnuts.