A guide to the newest places to eat and drink.
From its 14th Street entrance, Chicken + Whiskey looks like your typical fast-casual joint: yellow metal stools, rotisserie chickens rotating behind the counter, and a South American menu scrawled in bright colors on the wall.
But walk past the faux-freezer door (a popular gimmick lately), and you'll find a full bar with a vinyl DJ booth, hand-carved ice, and 66 types of—what else?—whiskey.
"People in South America and the Caribbean, they always eat chicken with whiskey. We drink whiskey almost with everything," explains Enrique Limardo, the Venezuelan chef behind Baltimore's Alma Cocina Latina.  The restaurant itself, opening today, comes from Star Restaurant Group, which is also behind the Walrus Oyster & Ale House in National Harbor.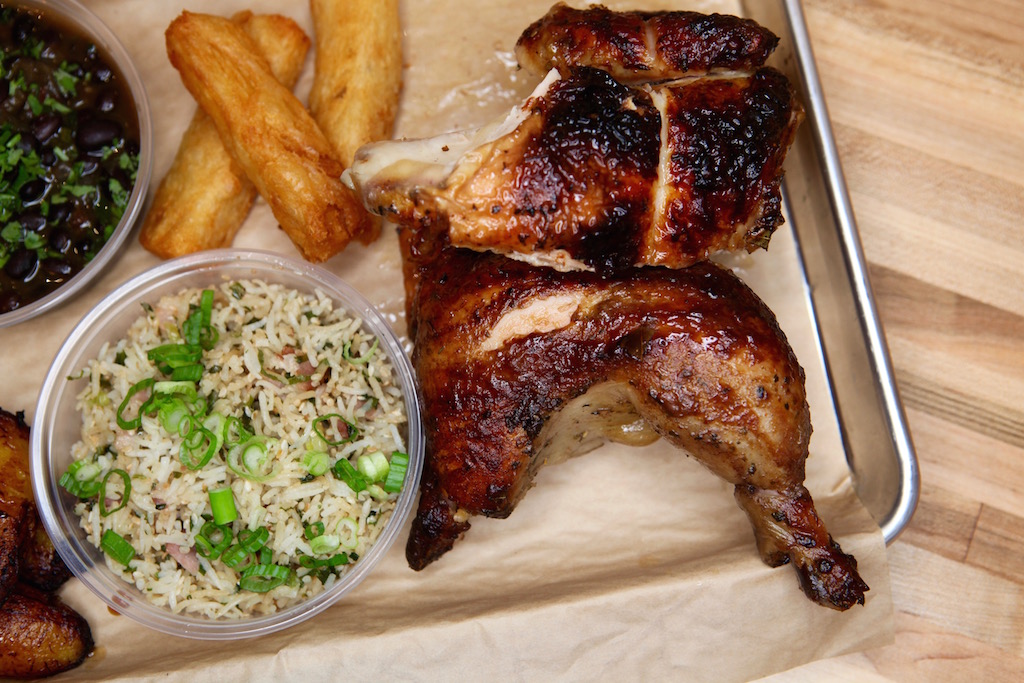 Let's start with the chicken. The birds are brined for 12 hours and roasted in an oak wood charcoal Peruvian rotisserie ovens. You can get them whole, halved, or quartered with dark or white meat. Chicken wings are also available in three different flavors, including a smoky chipotle and whiskey barbecue sauce. (Are you sensing a theme?)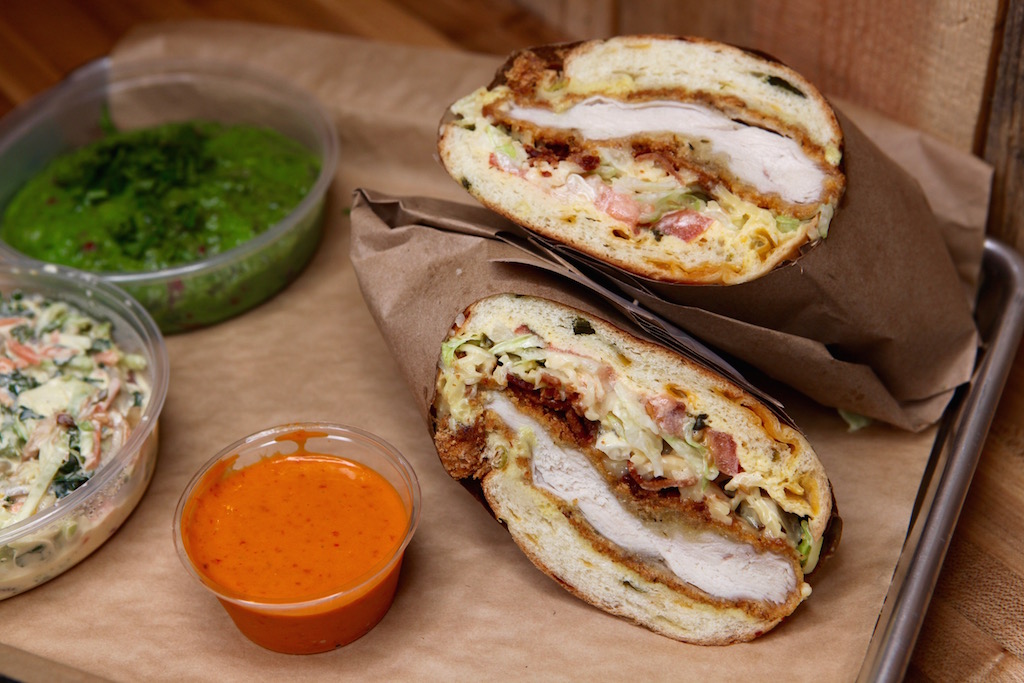 Chicken also makes its way into sandwiches, sopas, and more. Limardo folds pork cracklings into the dough for his arepas then stuffs them with rotisserie chicken, avocado, and aji amarillo mayo. Meanwhile, a small section of the menu is also devoted to Chinese-inspired chifa cuisine, including a rice noodle dish with pan-seared chicken breast, shrimp, mango, and peanuts. The full menu will be available from lunch through late-night.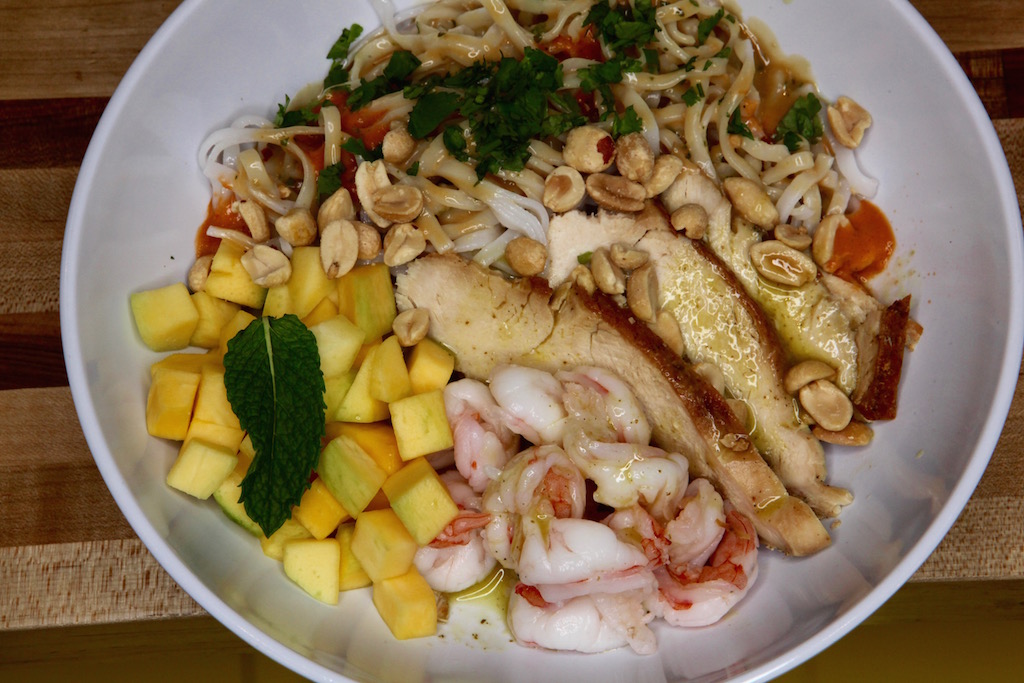 Now, the whiskey. The back bar has a list of bourbons, ryes, and other international brown liquors, ranging from $7 to $28 for a two-ounce pour. Ask for your booze on the rocks, and you'll get a hand-carved cube. You can also opt to turn any whiskey into a Manhattan, old-fashioned, Rob Roy, Sazerac, sour, or other classic cocktail. The rest of the cocktails—all $10—embrace other spirits.
"It's kind of a hybrid of a new style of bar," says co-owner Kris Carr, who's behind the drink menu. "Taking a dive bar atmosphere, price points, and accessibility and marrying it with somewhat of a cocktail bar." (Yes, apparently hand-carved ice and "dives" now go to together. And for what it's worth, beers range from $6.50 to $12.)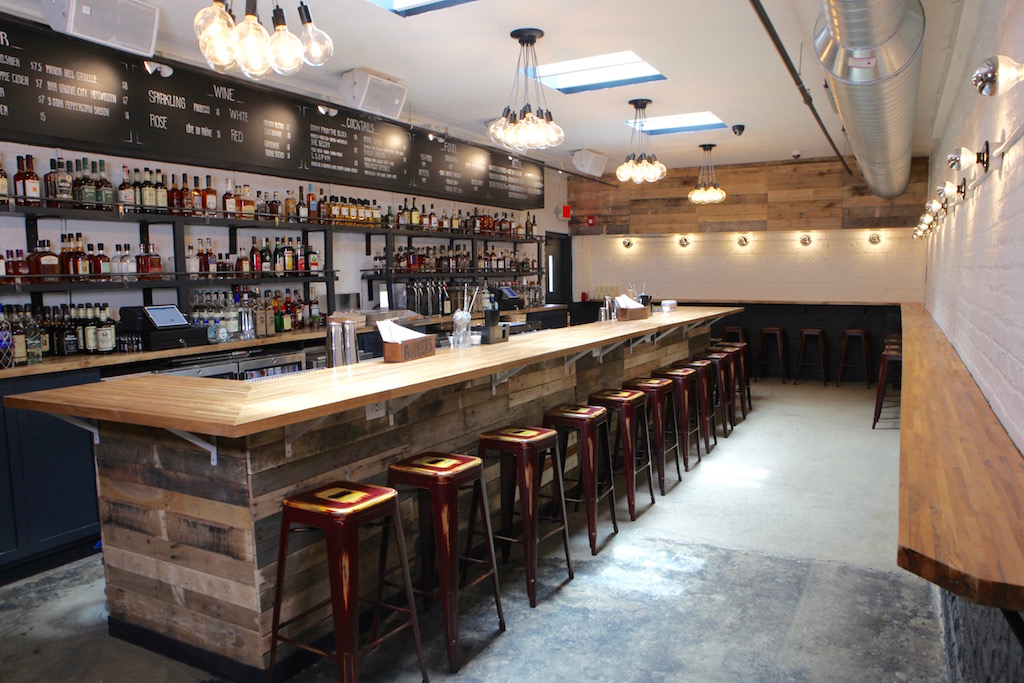 Partner Charles Koch, a longtime DJ, has brought his vinyl collection to the bar, which patrons can peruse and request. "I keep telling people I'm doing a little social experiment to see if people won't steal my records," he jokes. The space has a DJ booth, where Koch and fellow DJs will spin records.
"I actually have a lot of friends that come in from out of town and tour, so you may come in and just see a DJ that might make $50,000 somewhere just sitting here throwing off vinyl," Koch says.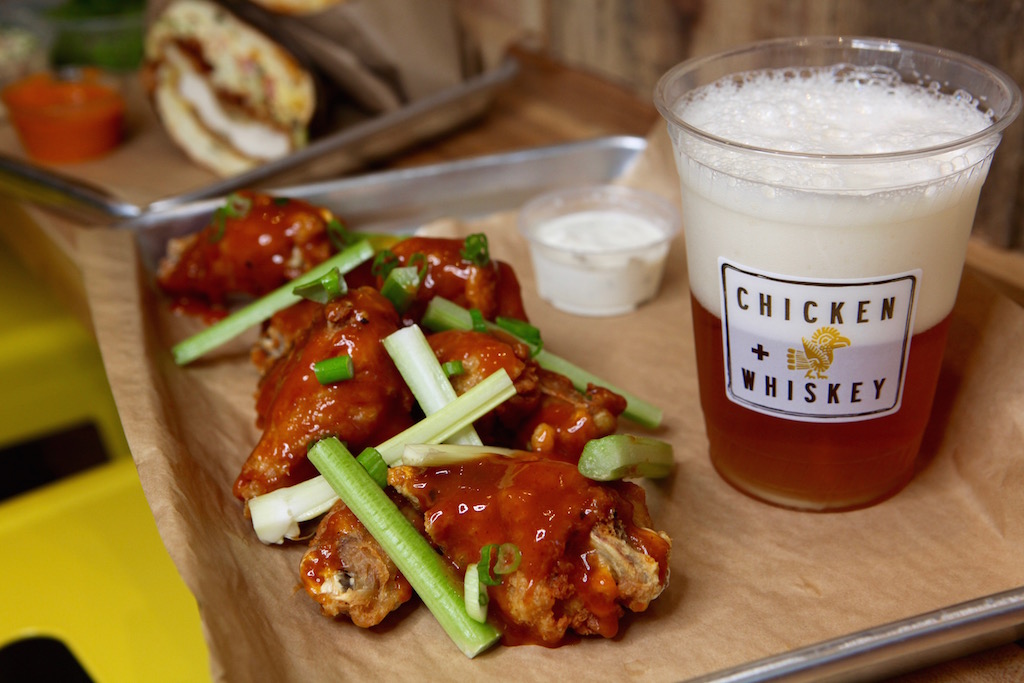 The back bar has its own limited menu, which includes the wings, yuca fries, and arepas. In the restaurant up front, only Chilean wines and South American beers are available. So what about the whole drinking whiskey with your chicken thing??
"We're pretty loose about it," Carr says about where in the restaurant you can drink whiskey. "You can take it up there if you like."
Chicken + Whiskey. 1738 14th St., NW. 202-667-2456.