A guide to the newest places to eat and drink.
Spike Mendelsohn's Sunnyside Restaurant Group has officially swapped steak frites for carne asada. Casual Mexican spot, Santa Rosa Taqueria, opened last Friday with a dozen types of tacos plus draft margaritas. It replaces French restaurant Bearnaise, which closed at the start of May.
"It's the fastest that we've ever been able to turn around a restaurant," says Micheline Mendelsohn, Spike's sister and business partner, of the two-month transformation. The venture brings together a lot of team members from their other fast-casual spots, Good Stuff Eatery and We, The Pizza. Most notably, Brian Lacayo, who helped open their burger joint and was executive chef at Bearnaise, is overseeing the menu at Santa Rosa.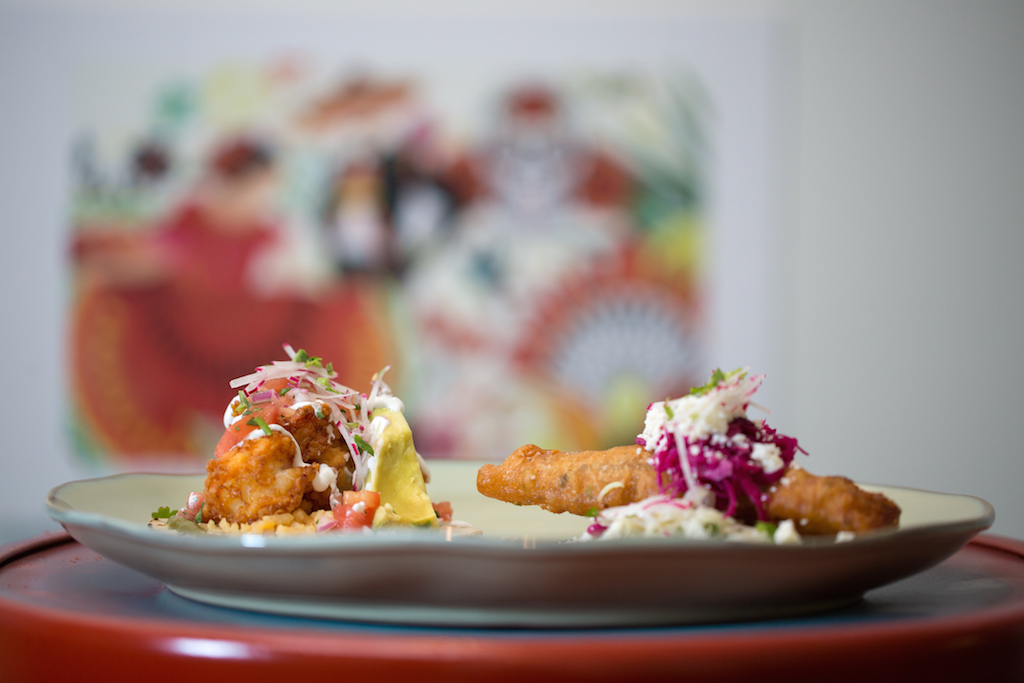 Santa Rosa gets its name from a Mexican convent where mole was supposedly born. The menu pairs several styles of mole—which simply means "mixed"— with its taco meat. Beef short ribs are cooked in a five-chile mole, while braised chicken goes with a green mole with lime and herbs. Micheline says her personal favorite is the al pastor with roasted pork, guajillo-orange mole, and a chunky grilled pineapple salsa. Other tacos—$3.50 each or three for $10—include spicy fried shrimp and chorizo with a fried egg.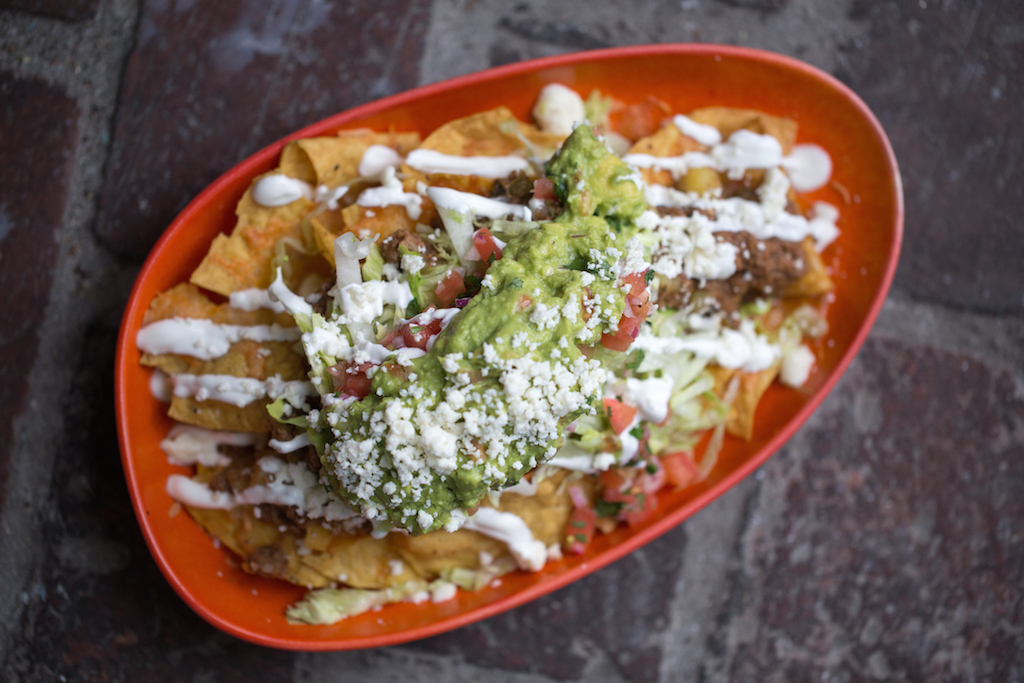 Beyond tacos, you'll find a couple salads, elote corn, and mini quesadillas called mulitas available two per order so you can mix and match. A couple items nod to some of the under-the-radar team members. Delmi's 'Secret' Tamales come from one of the cooks who prepared food during their testing phase, and Sloppy José Nachos is an homage to the guy who painted the walls.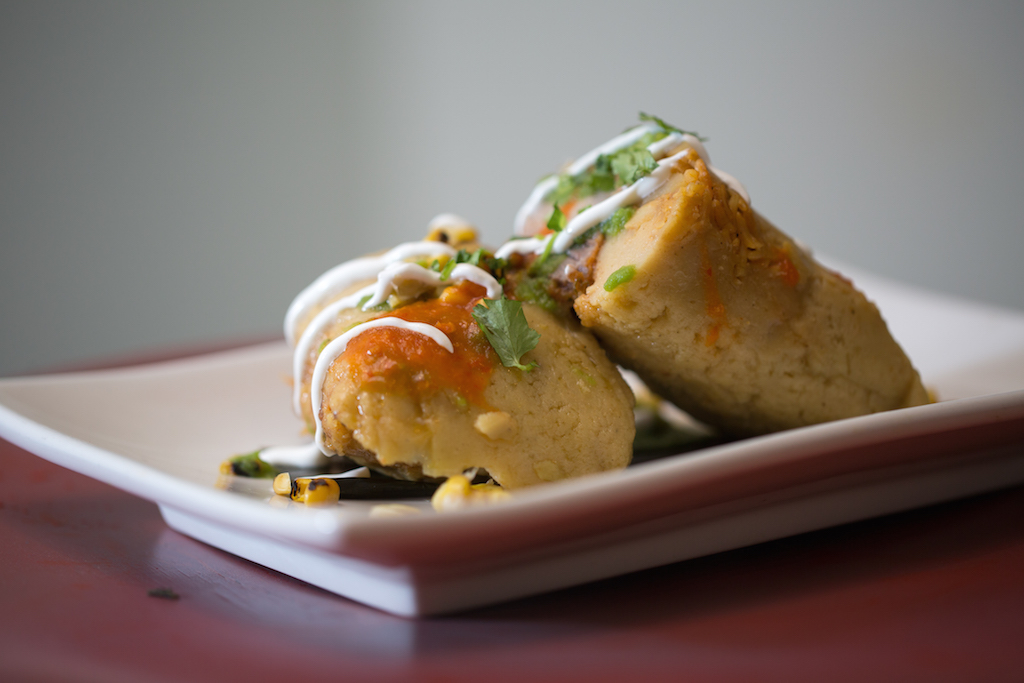 Bartender Gina Chersevani created the recipes for the on-tap margaritas ($6 each). Flavors include classic lime, grapefruit, Southern peach, and a pina colada hybrid called a coladarita. Mexican beers ($5-6) can be turned in micheladas for an extra buck. You'll also find seasonal agua frescas in flavors like blood orange and prickly pear-pineapple.
Santa Rosa Taqueria, 315 Pennsylvania Ave., SE; 202-450-4800. Open Monday through Saturday from 11 AM to 10 PM. Closed Sundays.