A guide to the newest places to eat and drink.
One of the pioneers of the food truck scene is about to take part of its business off the road.  The owners of BBQ Bus open a new brick-and-mortar smokehouse in Brightwood today. While you'll still find some of the most popular items from the truck (smoky pulled pork and spicy chicken jalapeño sandwiches), the Georgia Avenue spot will also experiment with some new items and offer its meats and sides in bulk.
Che Ruddell-Tabisola and his husband, Tadd, opened BBQ Bus in 2011 when the food truck scene was taking off in DC. While they both had day jobs—Che in politics, and Tadd in tech—they started cooking barbecue after Tadd went to culinary school and bought a smoker with his friends. The couple wanted to open a storefront from the start, but it was nearly impossible during the recession. So, they bought a food truck and became heavily involved in the nascent food truck scene. Che served as the executive director of the DMV Food Truck Association until 2015, during which time he pushed for the city to adopt new regulations to accommodate vendors.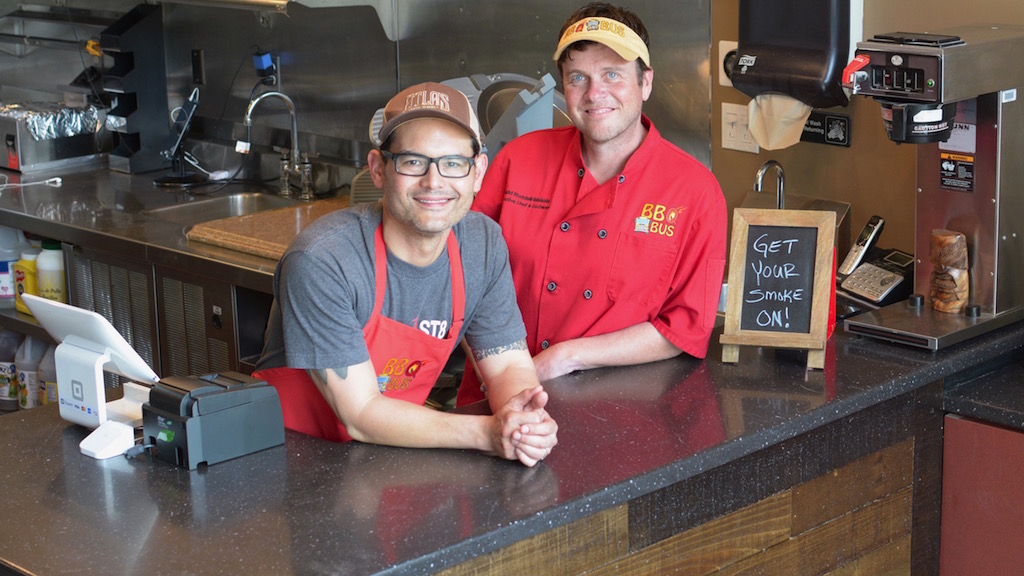 Che and Tadd briefly operated out of Denizens Brewing Co. in Silver Spring, but when a storefront opened up on Georgia Avenue last December, the couple jumped at the opportunity to finally open a brick-and-mortar location all their own.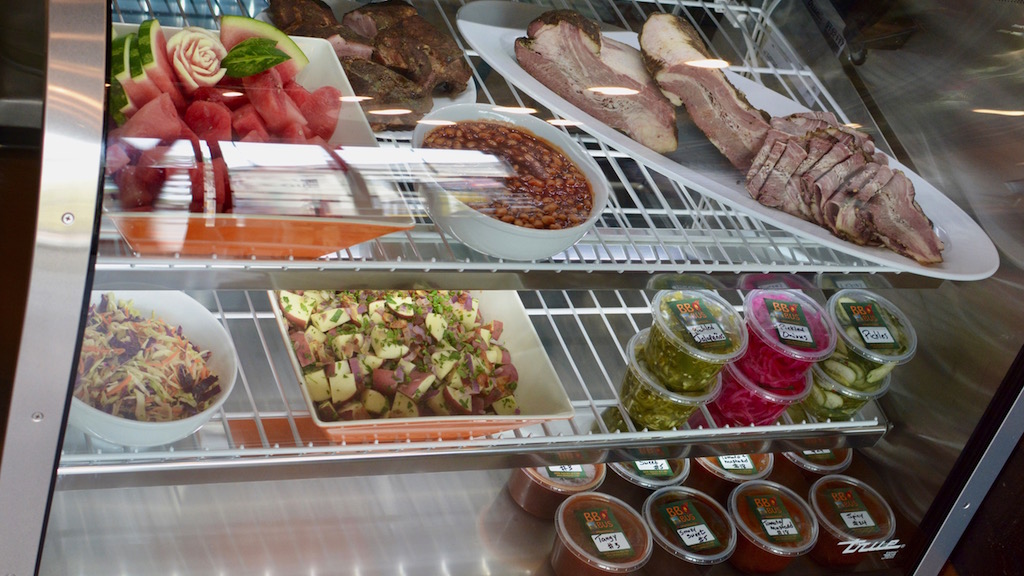 At the new spot, regular truck customers will find strongholds from the food truck. Che says they're starting with a core menu of pulled pork, chicken, brisket, and ribs, but the seven-person team will experiment with more ambitious items, such as a deconstructed chicken pot pie with a biscuit crust.
Also new: The meats and sides—including spicy pickles, slaw, chorizo mac and cheese, and bacon mashed potatoes—can be packaged in bulk for customers to take home.

Tadd has developed 30-some barbecue sauces over the years, although they only use about six at a time. The smoky-sweet sauce number 5 is the most popular. Tadd more recently developed his own "Georgia Avenue Gold" sauce especially for the restaurant.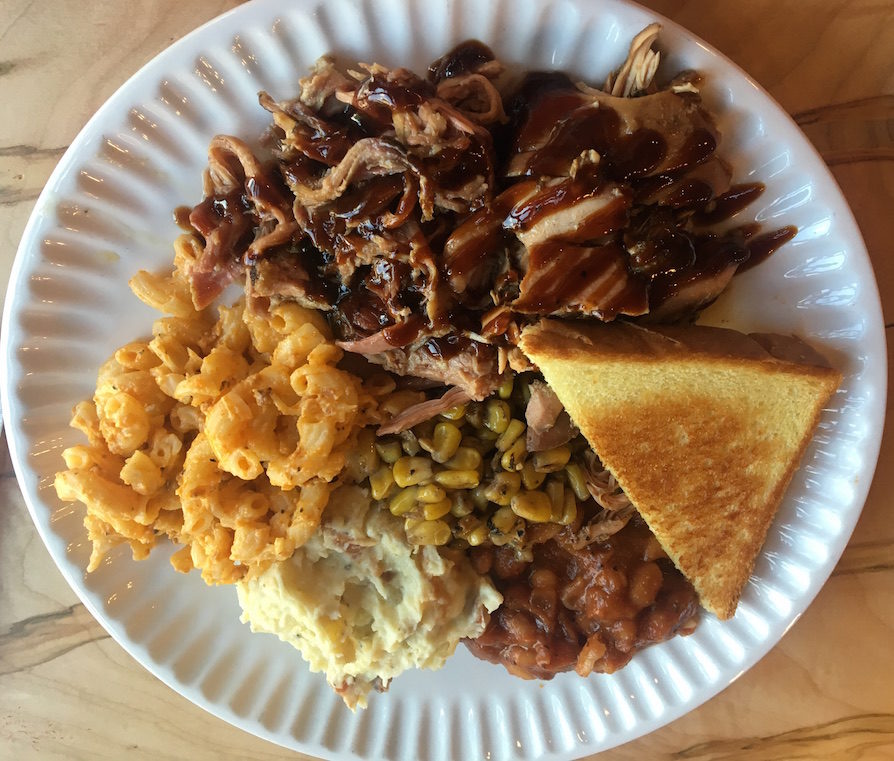 BBQ Bus is one of many DC food trucks that decided to open up a brick and mortar location recently. More than two dozen food trucks have done so since 2009, according to the DMV Food Truck Association. But Che says that he and Tadd have no plans to stop driving the truck. 
"Street vending has always provided a means for upward mobility… We found ourselves in that tradition," he says. "I love being on the truck, there's nothing like it."
BBQ Bus. 5830 Georgia Ave., NW; 202-288-8700.