Planning to take a stroll through the monuments or explore the museums this weekend? You can now get your caffeine fix and satisfy your sweet tooth without leaving the Mall: Dolcezza Pop-up Café @ Hirshhorn is back in new form on the museum's outdoor plaza.
You might recognize the name from the temporary coffee outpost open during the Yayoi Kusama exhibit earlier this year—but this time around, the café boasts shady outdoor seating, and a colorful mural covering its exterior, painted by DC-based street artist and muralist Kelly Towles. The re-launch is a response to the original pop-up's success and also part of the museum's efforts to make visitors feel more welcome.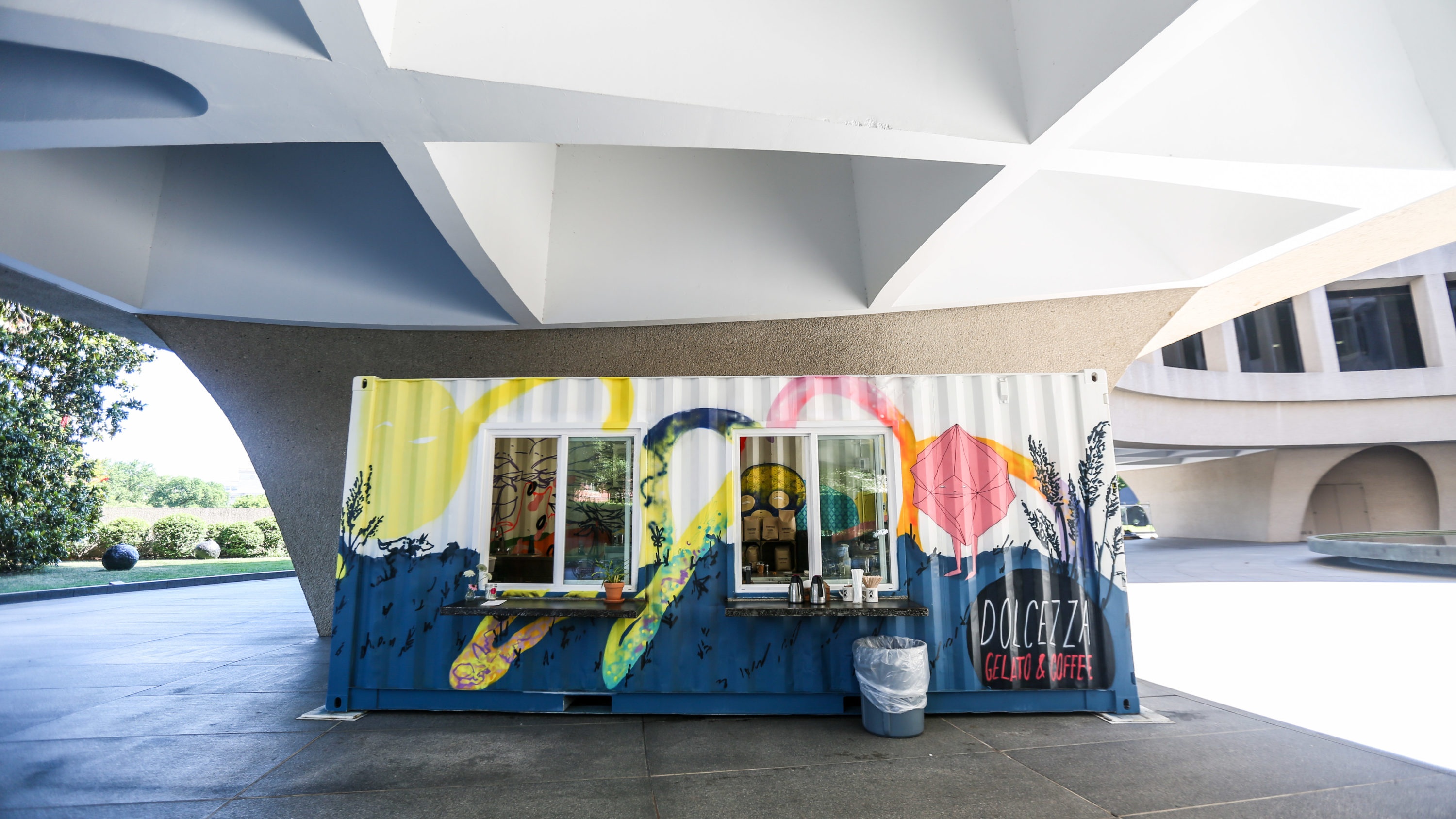 To celebrate National Ice Cream Day this Sunday, the pop-up is offering its most popular menu item, gelato push-pops (choose from: dark chocolate, blueberry lemonade, or yellow peach southern comfort), for $1 each. Also, federal employees and Hirshhorn members will receive a 10% discount on all purchases with appropriate ID.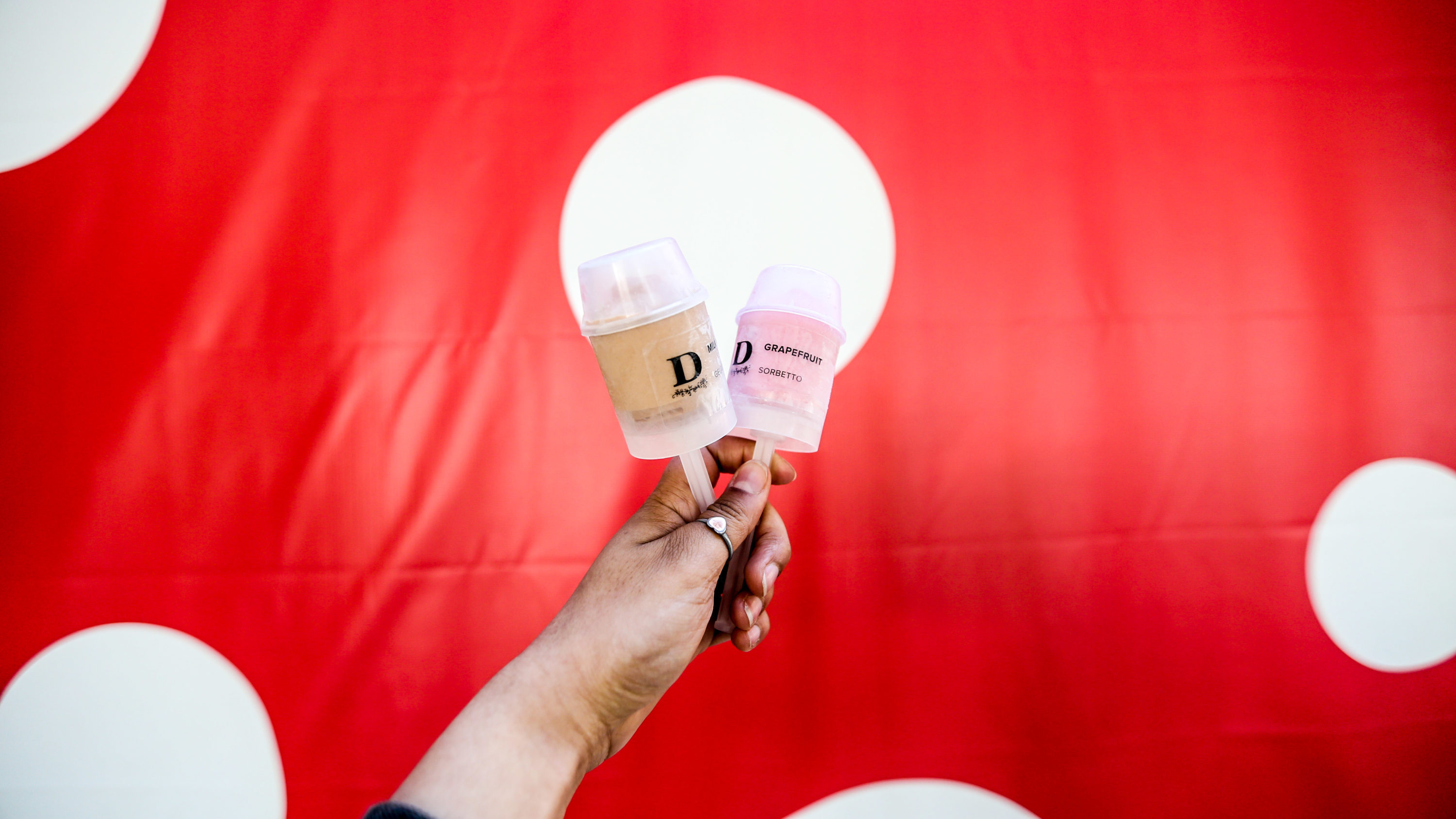 Both the gelato and the espresso drinks on the café's menu are the same products you'll find in Dolcezza's five local storefronts: the former, made every morning with seasonal ingredients in Dolcezza's Gelato Factory & Coffee Lab behind Union Market, and the latter, made with Hair Bender espresso roasted by Stumptown Coffee Roasters in Brooklyn, NY. Note: As of now, the pop-up does not have soft-serve gelato available (only the push-pops), but you can expect it within a few weeks.
The menu also includes nitro cold brew, drip and pour-over coffee, and oatmeal and gianduja chocolate chip cookies from Bluebird Bakery (the former pop-up of its own, which will be opening a storefront soon).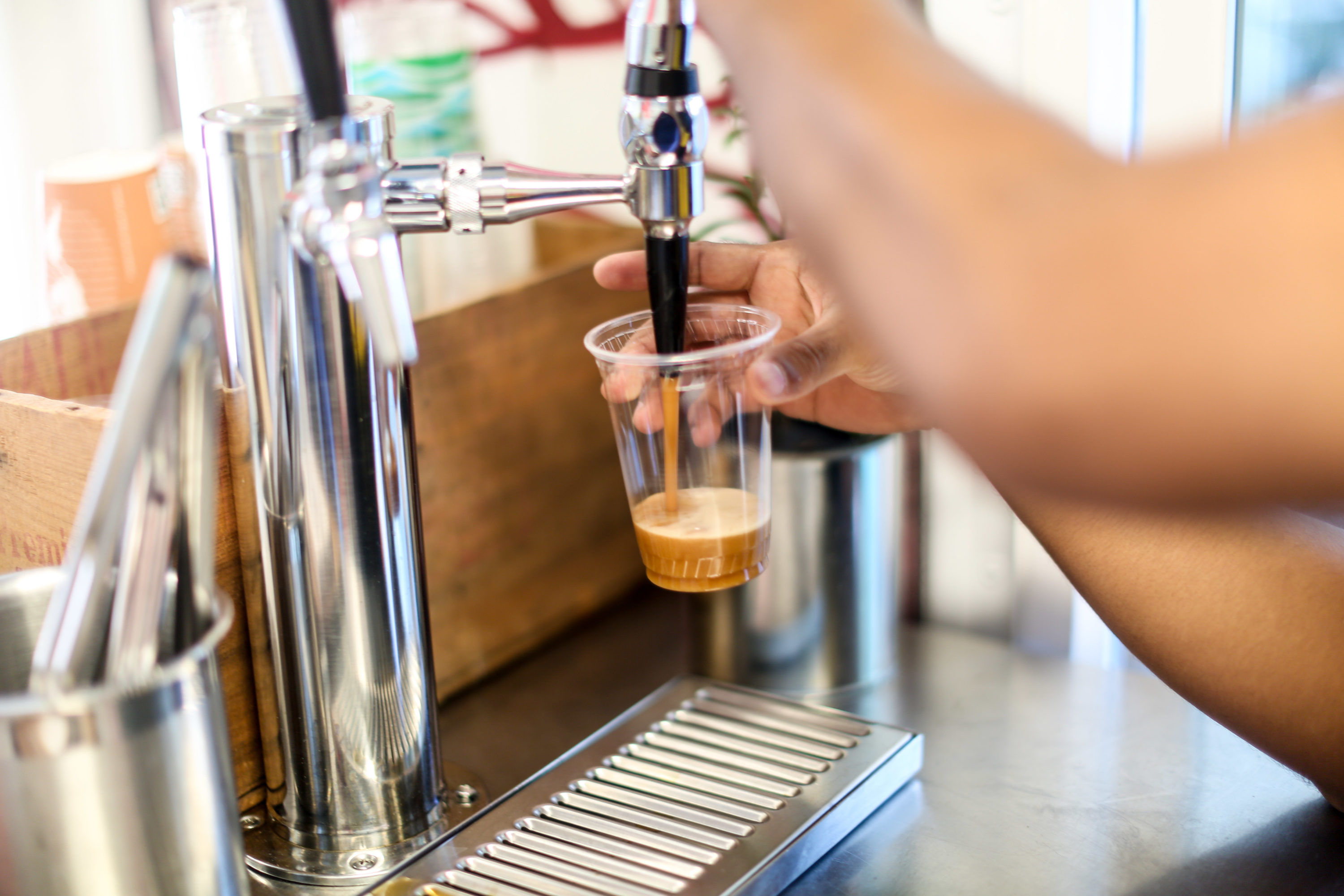 The pop-up will be open every day of the week from 9 AM to 5:30 PM. If you're looking to hang out there for awhile, you'll also find that you can access the free Smithsonian Wi-Fi—as if the coffee and gelato weren't already enough reason to warrant a visit.