Vienna, VA, 8395 Leesburg Pike
You'll want to visit this Cantonese/Szechuan restaurant when chef Wang Wen Fang is working—at age 86, he still puts in three days a week (Thursday through Monday). You may catch him in back, rolling pancakes and certainly in the dining room, where he carves some of the best Peking duck we've sampled. It seems silly to stray from a feast of moist meat and crackling skin, but don't ignore the Chinese special menu under the plexiglass table and along the walls. Dishes such as young bamboo shoots with tofu skin or white fish fillets with black beans, chives, and lotus blossoms threaten to steal the show.
Also good: Spicy seafood hot pot; beef chow fun noodles.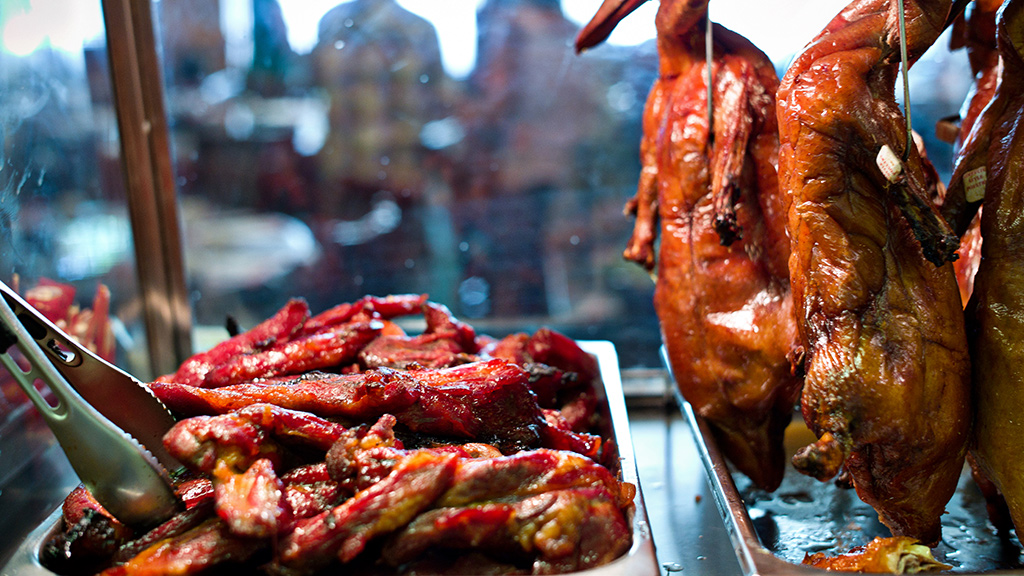 Wheaton, MD, 2227 University Blvd. W.
You could probably close your eyes and point to random dishes at this old-school Chinatown-style eatery and end up with a stellar meal, but a better ploy is to enlist the savvy waitstaff. Otherwise, you might pass over sleeper hit casseroles such as a black-pepper-infused tureen of beef. Other go-to choices: a platter of juicy soy-sauce chicken and glossy-skinned roast duck and pork, and perfectly fried shell-on shrimp with spicy salt. Watercress, snow-pea leaves, and water spinach done up with oil and garlic make it easy to eat your greens.
Also good: Clams with black-bean sauce and chilies; eggplant-and-chicken casserole.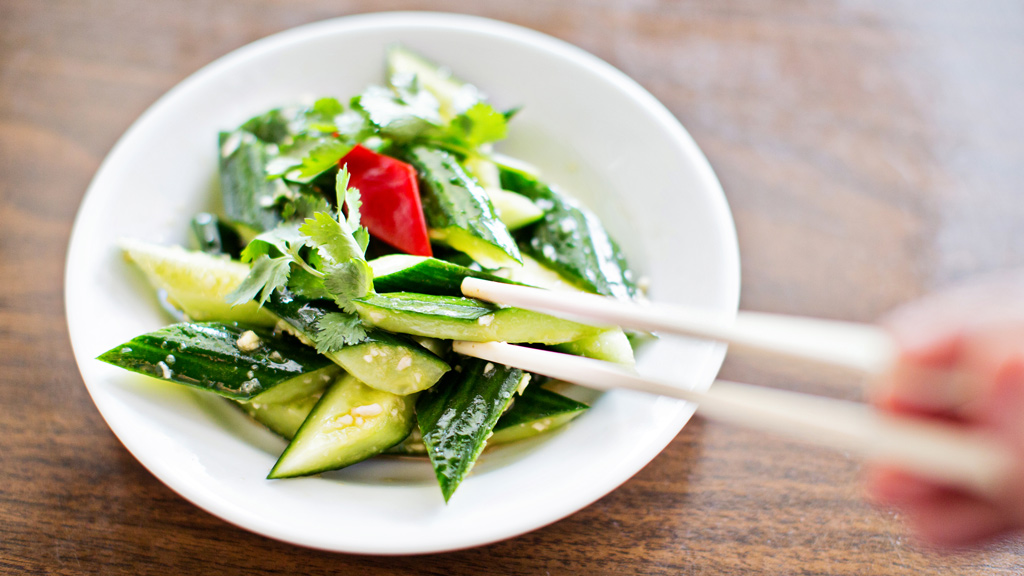 Falls Church, VA, 6387 Seven Corners Center
Szechuan restaurants have dominated the scene lately—so what keeps us coming back to chef Liu Chaosheng's tiny, bare-bones place, in business more than a decade? Attentive service and home-style cooking that's fresh and bountiful (each plate easily feeds three to four). The lengthy menu—plus specials written in Mandarin on the wall—holds too many treasures to indulge in at once, though we rarely skip Chengdu dumplings and cold noodles swimming in chili oil; fried chicken with fiery peppers; and tea-smoked duck. Despite the place's cozy size, three banquet-style tables can fit eight—so we always bring as many hungry friends.
Also good: Garlicky cold cucumbers; flounder hot pot.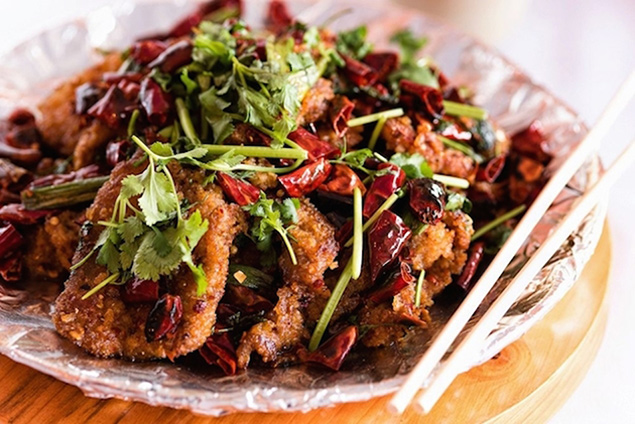 Arlington, VA, 2503-E N. Harrison St. and Rockville, MD, 20-A Maryland Ave.
Once-elusive chef Peter Chang is now settled with a string of restaurants in Virginia and Maryland, plus a new finer-dining flagship in Bethesda. At these twin branches, you'll find streamlined Szechuan menus with top-quality ingredients. We continue to delight in balloon-like scallion-bubble pancakes, ethereally crunchy bamboo fish, and smoldering bowls of custardy mapo tofu (one of the best versions around). Delicacies such as cumin lamb chops can bust the Cheap Eats budget, but most are big enough to feed a crowd.
Also good: Grandma's cold noodle; whole volcanic fish.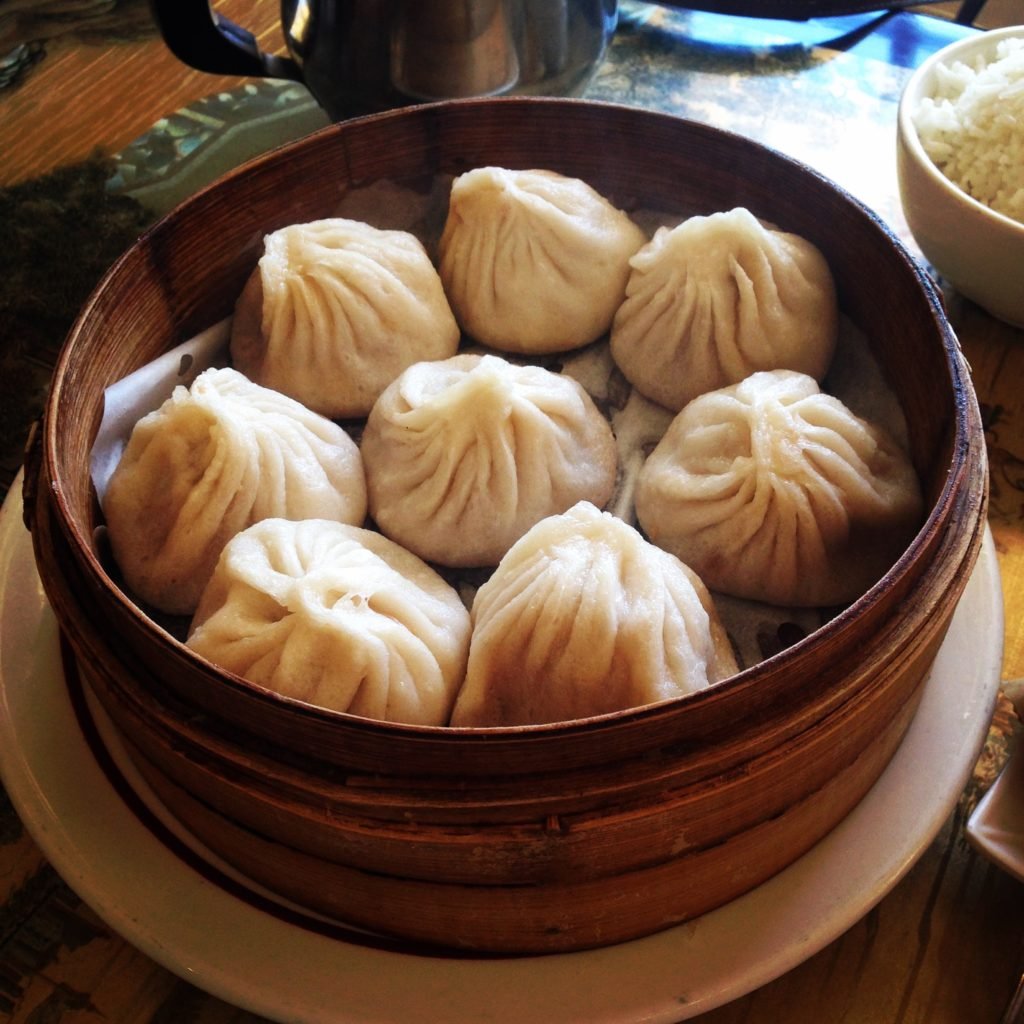 Rockville, MD, 1121 Nelson St.
Soup dumplings (xiao long bao), elusive in these parts, are an obvious draw at this tiny spot. Chef Wei Sun's versions hold their hot liquid-and-pork fillings beautifully and are served with ginger-laced black vinegar for dipping. (A popular pan-fried version is available only on weekends.) Still, there's much more among the list of 200-odd dishes to revel in. Home in on Shanghai-style specialties including chilled chicken poached in rice wine and grain liquor; toothsome noodles with spicy beef and peppers; and a comforting bowl of ground pork, cabbage, and chewy rice cakes. Then spring for an extra order of those dumplings.
Also good: Lemongrass duck; sautéed pea shoots.
---
Cheat Sheet
Drinks
Refreshing Tsingtao or Zhujiang beer with spicy or meaty dishes; jasmine tea (often complimentary).
Condiments
Chili-garlic paste; iridescent chili oil; sinus-clearing Chinese mustard; black vinegar, which adds a smoky note to dumpling sauces.
Pro Tip
China has eight main regional cuisines (Szechuan and Cantonese are the most popular around here). Find out a place's specialty to help navigate menus—and don't be shy about asking servers to interpret.
Desserts
Dim sum is the best place to find real Chinese sweets—rarely offered after lunch and dinner. Look for confections such as sticky sesame balls, egg tarts, and honeyed tofu pudding.