Georgetown, 3207 Grace St.
Little has changed since this taco business went from a farmers-market stand to a full-fledged vegetarian taqueria—except, of course, its airy surroundings and sparkling Lambrusco on tap. The kitchen still makes toothsome corn tortillas, griddled to order and stuffed with winning local/seasoning combinations such as asparagus, spring garlic, preserved lemon, and chèvre. Make a meal with velvety black beans or brown rice tossed in herb pesto. We especially love the place on weekends, when you can add fried or soft-scrambled Maryland eggs.
Also good: Mushroom-and-feta tacos; kale-and-potato tacos.
Logan Circle, 1227 11th St., NW
Chef Alfredo Solis and sister Jessica evoke the flavors of their native Mexico City at their pair of taquerias—don't miss "basket tacos," soaked in guajillo salsa and stuffed with black beans, chorizo, and chicharrones. We prefer shoe-box-size El Sol in Logan Circle for lunchtime (a dazzling array of tacos, huge torta sandwiches) or lingering peacefully over chicken cloaked in inky mole. The newer, bigger Mezcalero is our pick for a lively scene come evening, thanks to a bar serving more than 60 varieties of mezcal, jumbo margaritas,  and stomach-padding fare such as queso fundido and stuffed gorditas.
Also good: Hawaiiana torta with cheese, pineapple, and ham; chiles rellenos.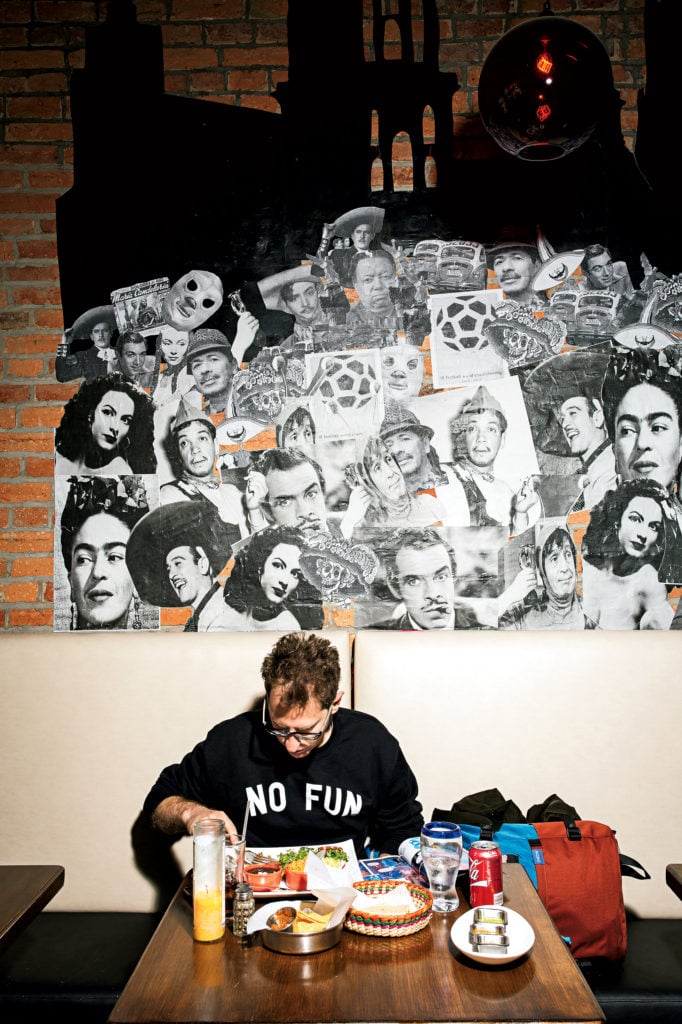 Alexandria, VA, 2907 Arlington Dr.
You'll have to get your tequila fix elsewhere—this brightly lit bakery is all about the food. (Quench your thirst with house-made horchata.) Warm bread makes a delicious vehicle for torta sandwiches, layered with melty cheese, beans, avocado, mayo, jalapeño, tomato, and a choice of meats (go for the Mexi/Cuban's ham and roast pork). More home-style dishes include tacos, tamales, and superior sopes (thick masa cakes), plus cauldron-like bowls of menudo. Glass cases are filled with cookies, cakes, and tres leches pudding—needless to say, save room.
Also good: Revueltas pupusas, with beans, cheese, and pork cracklings; barbacoa tostadas.
Taco Bamba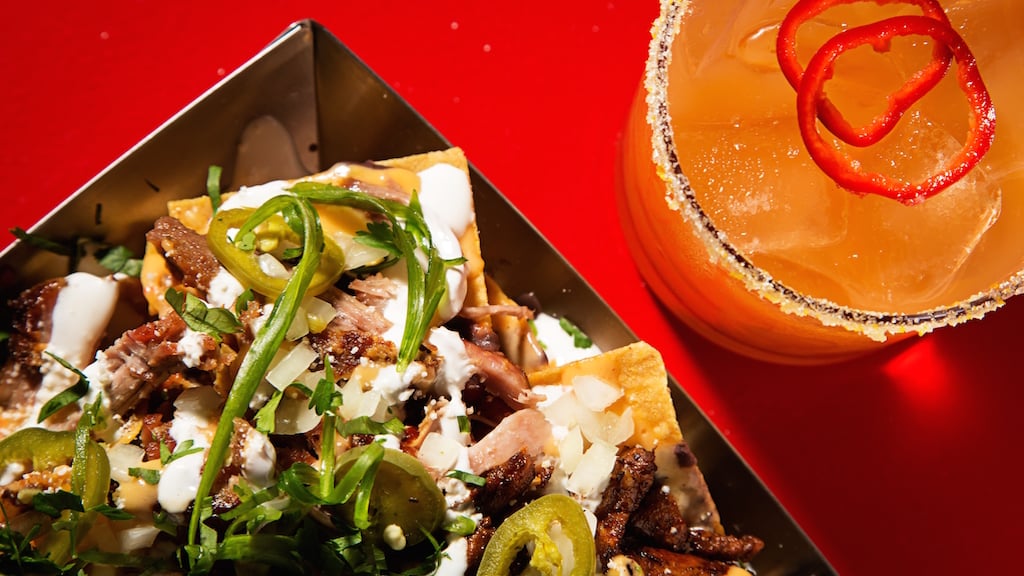 Falls Church, VA, 2190 Pimmit Dr.
Vienna, 164 Maple Ave. W.
You can tell that Victor Albisu—also chef at the fine-dining steakhouse Del Campo—is having fun with his two taquerias. Nine Inch Nails blares over the sound system, the guacamole is studded with bacon, and tacos have names like San Diahhhgo (an Anchorman reference with grilled swordfish and Burgundy slaw). The spirit is infectious—especially at the bigger Vienna location, which boasts a bar with creative tequila/mezcal cocktails. Fun aside, the cooking remains seriously great at both branches, whether you go for simple sopes or one of the chef's delicious whims.
Also good: Crab tostada; pork-and-beans taco.
Hyattsville, MD, 7811 Riggs Rd.
No other restaurant in Washington serves Mexican soul food like this unassuming place. If nothing else, lose yourself in the mole poblano—a platter of beans, rice, and fork-tender chicken blanketed in a nuanced, sweet-smoky sauce that hails from owners Bernardo and Clara Vargas's native Puebla. We've also sought comfort in the posole stew and in tamales wrapped in fragrant corn husks. Pay attention to the handwritten specials board for treats such as baleadas, a Honduran dish of thick flour tortillas stuffed with beans, cheese, and avocado.
Also good: Costillas (pork ribs); tacos with house-made corn tortillas.
---
Cheat Sheet
Drinks
Tequila and Corona are obvious. For something different, try mezcal cocktails; horchata, a milky drink with pulverized nuts and rice; and house-made aguas frescas (Fruit sodas).
Condiments
House-made salsa—usually green tomatillo and tomato-chili—plus pico de gallo. The holy trinity for taco purists: chopped onion, cilantro, and fresh lime.
Pro Tip
Seek out Mexican bakeries, or panaderias, for more than confections. Many bake bread and offer home-style eats such as tamales and soups.
Desserts
The world of postres is huge. We're partial to churros, fried dough dusted in cinnamon and sugar; paletas, fresh-fruit popsicles; and anything with cajeta,A goat's-milk caramel.