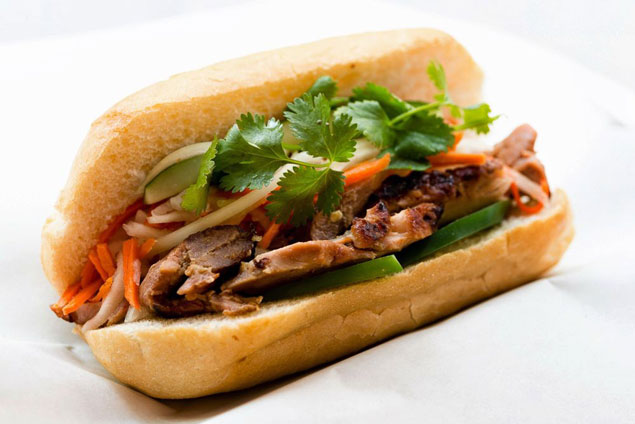 Merrifield, VA, 8190 Strawberry La., Suite 1
The Lai family has run this Vietnamese institution for nearly two decades—during which it moved from the Eden Center to bigger, sleeker digs in the Mosaic District. So is it still worth a visit? Absolutely. The quality of the meats and seafood on the voluminous menu shines in the bustling, flower-lined dining room. Recently, we devoured sweet steamed clams in black-bean sauce; crisp, herb-wrapped spring rolls; tender stuffed crepes; and smoky grilled-beef vermicelli. Pay attention to specials—fennel with a bracing lime-pepper dipping sauce and gigantic soft-shell crabs on a tangle of watercress were among the best dishes we've had in recent memory.
Also good: Egg-noodle soup with shrimp wontons; ginger-scallion rockfish.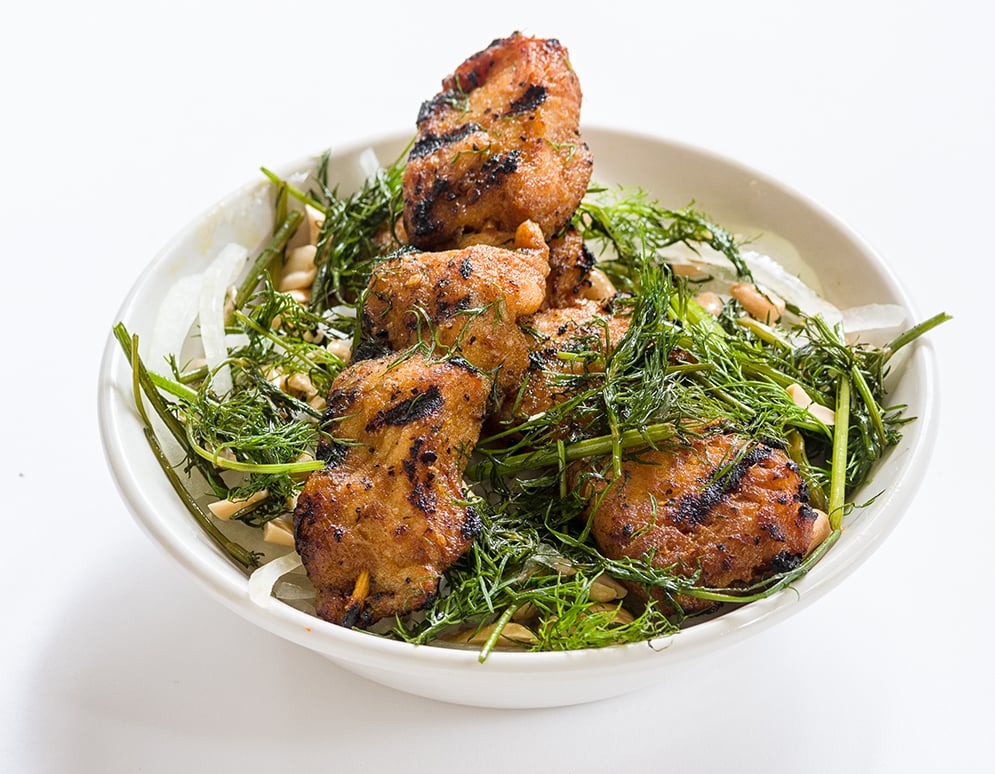 Falls Church, VA, 6795 Wilson Blvd., Suites 3, 7, 9
It can be hard to know where to start on the multi-page menu at this neon-lit Eden Center gem, but the best bets are listed in the "house special" section. That's where you'll find cha ca thang long, skewers of turmeric-tinted catfish served like fajitas on a sizzling platter. You'll also want to home in on the bánh xèo, one of the area's better versions of the crepe stuffed with pork, shrimp, and bean sprouts.
Also good: Bun cha ha noi, Hanoi-style grilled pork with vermicelli; minced baby clams and pork with rice crackers.
Wheaton, MD, 2409 University Blvd. W.
Falls Church may be the Vietnamese hot spot, but it's worth venturing to Wheaton for this sunny restaurant—and not just because it's shockingly inexpensive for the quality. (Yes, that's a delicious vermicelli bowl loaded with veggies and lemongrass beef for less than $8). Great care is taken with many dishes, whether marinated quail roasted until its skin crackles or soulful chicken and pork broths swimming with house-made egg noodles (we're partial to the "M4," topped with crisp garlic and herbs and served with crunchy "Maryland" fried chicken). Bánh mì are also some of the best in town.
Also good: Papaya salad with shrimp; bun bo hue (spicy beef noodle soup).
Manassas, VA, 8130 Sudley Rd.
The beef broth at this pho destination is pure and deep, with a waft of ginger. You can't go wrong with a combination of brisket, tripe, and meatballs, but the real draw is the oxtail noodle soup swimming with a fistful of scallions and slivered onion. The restaurant offers all the usual accompaniments (bean sprouts, lime, jalapeño, and basil so fresh it tastes plucked from a garden), but it sets itself apart with house-made chili and lemongrass-garlic sauces. The latter condiment is so addictive you'll want to put it on everything.
Also good: Fried-shrimp rolls; combination vermicelli bowl (grilled pork, beef, and chicken).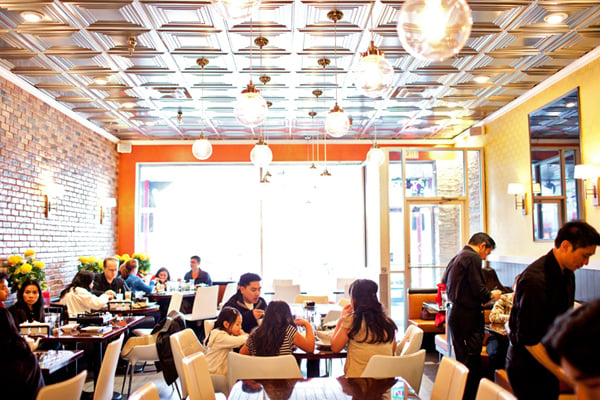 Falls Church, VA, 6775 Wilson Blvd.
On weekends, it's common you'll find a line out the door at this Eden Center eatery. Credit an expansive, crowd-pleasing menu and a warmly lit dining room set to John Mayer tunes that offers more ambiance than many of its neighbors. All the hits are here, and presented beautifully: tasty bowls of pho crowned with basil; citrus-laced salads; and vermicelli platters heaped with barbecue meats. But seek out the menu's lesser-known finds, such as ultra-crunchy "rocket shrimp" rolled in taro and puffed rice, plus a world of soups beyond pho—try crab-and-shrimp cake with fat noodles.
Also good: Grilled beef in grape leaves; clay pot with clams.
---
Cheat Sheet
Condiments
Nuoc cham, sweetened fish sauce with lime and chilies; hoisin, a dark bean sauce used to sweeten bowls of pho; Sriracha chili sauce.
Drinks
Vietnamese coffee, a strong, dark-roast brew sweetened with condensed milk; salty lemonade; nuoc mia, sugar-cane juice.
Pro Tip
Lettuce and herbs, including mint and basil, aren't just for garnish. Wrap a multitude of foods—crepes, shrimp toast, stuffed grape leaves—in the greens, then dunk them in dipping sauce.
Desserts
Look for chè, a liquidy, gelatinous parfait of coconut milk, brightly colored jellies, beans, tapioca, and fruit.