Neighbors of the planned Dacha beer garden on 14th Street have lined their yards with "NO DACHA" signs and raised concerns at community meetings about noise, traffic, trash, rats, and public urination.
In response to the push back, Dacha owners Ilya Alter and Dmitri Chekaldin are revamping the beer garden design to enclose nearly two-thirds of the seating, including the side of the property facing S Street. They say they're tripling their budget for the buildout to $3 million. They've also hired a sound-engineering firm, and won't seek to have live music or DJs—"only low-volume background music typical of other nearby venues."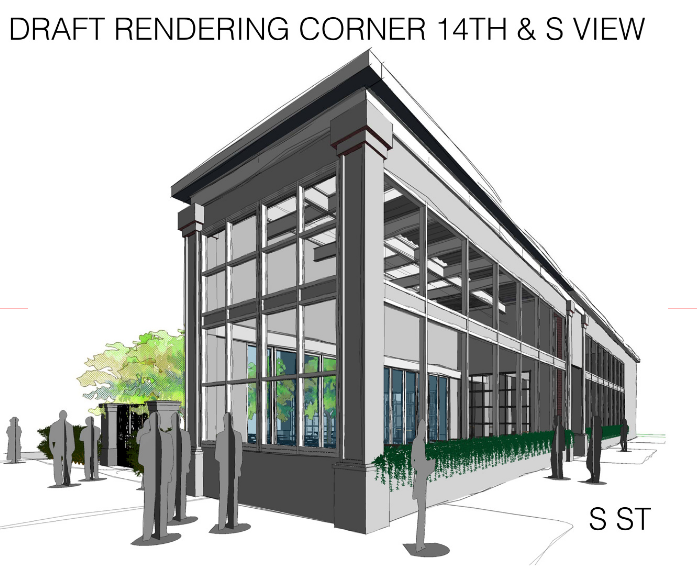 The beer garden initially raised some eyebrows for listing a 600-person capacity on its liquor license application. Chekaldin says that number will likely change after they submit their final building plans. "It will not be higher though," he says.
As for that outdoor playground initially planned? It's now a "multifunctional recreation space" inside. Whether that translates to monkey bars or something else is TBD, but the general idea is to have a space where kids can play while parents drink beer.
It's yet to be seen to what extent the area Advisory Neighborhood Commissions might fight the new plans. (A group of neighbors have already hired a lawyer to protest the liquor license.) The Alcoholic Beverage Control Board will ultimately determine the conditions of Dacha's license, but the ANC is given "great weight."
During a community meeting in May, some neighbors worried the beer garden would devalue their properties and complained that it wasn't "an appropriate use" of the space (now a parking lot), especially given that there is already another noisy beer garden (Garden District) across the street. They also raised concerns about Dacha's track record: In 2015, the liquor board levied one of its largest fines ever against the Shaw beer garden and suspended its liquor license after the business repeatedly packed the space over capacity. Dacha hasn't received any violations since 2015.
In any case, Dacha is certainly getting organized in its lobbying efforts. It has a new webpage outlining its plans with a form for people to send petitions of support to their councilmembers and ANC commissioners. You can also vote for which female icon should get her own mural at the new location. Marilyn Monroe or Hillary Clinton?