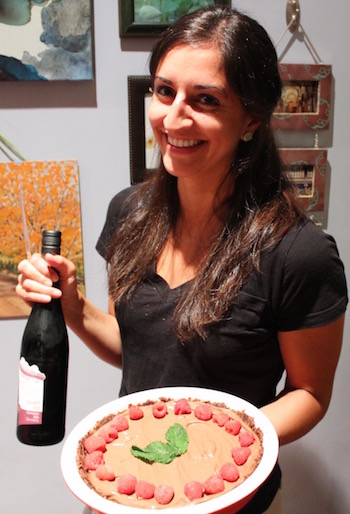 While Andrea Shome's day job as a technology consultant keeps her busy, her side passion is food. At the encouragement of friends, she started channeling this love of cooking into a blog, French Pressed Kitchen, and Instagram feed that are filled with colorful, healthy food.
After discovering that she was lactose intolerant, Shome started experimenting with Whole30 and paleo dieting. Nowadays, while she mostly keeps to a paleo meal plan, she isn't overly rigid about it, especially when eating out or traveling.
"I find any 'diet' restricting and prefer to just balance things out in the long run," says Shome. "I learned to cook with way more produce and now center most of our meal planning around vegetables, adding in protein and grains as needed."
To see how Shome incorporates produce into her meals, take a look through a regular day in her diet below.
Breakfast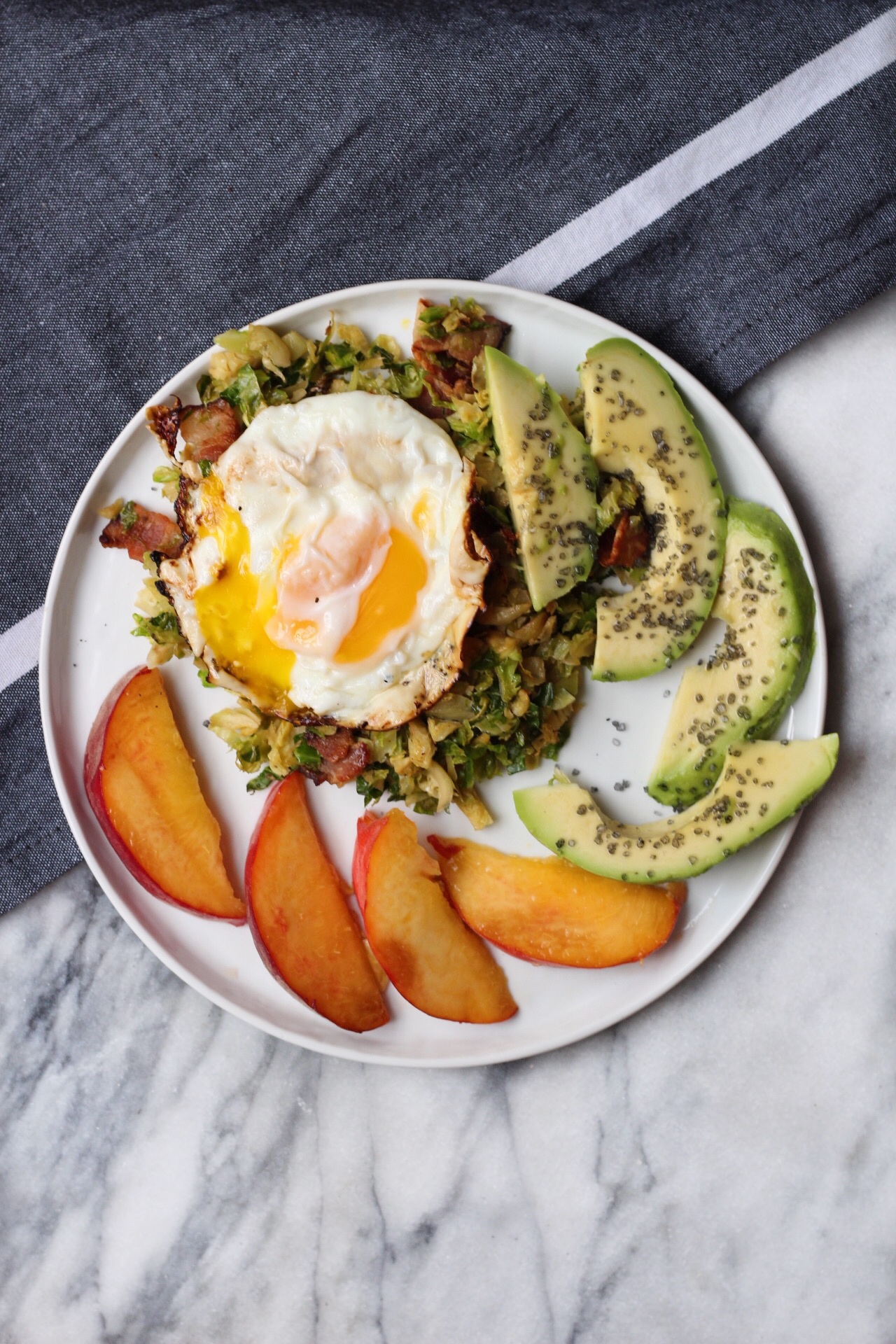 "Breakfast is my favorite meal of the day. I used to be all oatmeal all the time, but I like the balance of a savory paleo breakfast more these days, and it usually keeps me more full," says Shome. "Today's was a runny egg on top of brussels sprouts that I sautéed with a bit of bacon, avocado with lava salt, and some local peaches. Two glasses of water on the side—I'm always super thirsty when I wake up!"
Morning Snack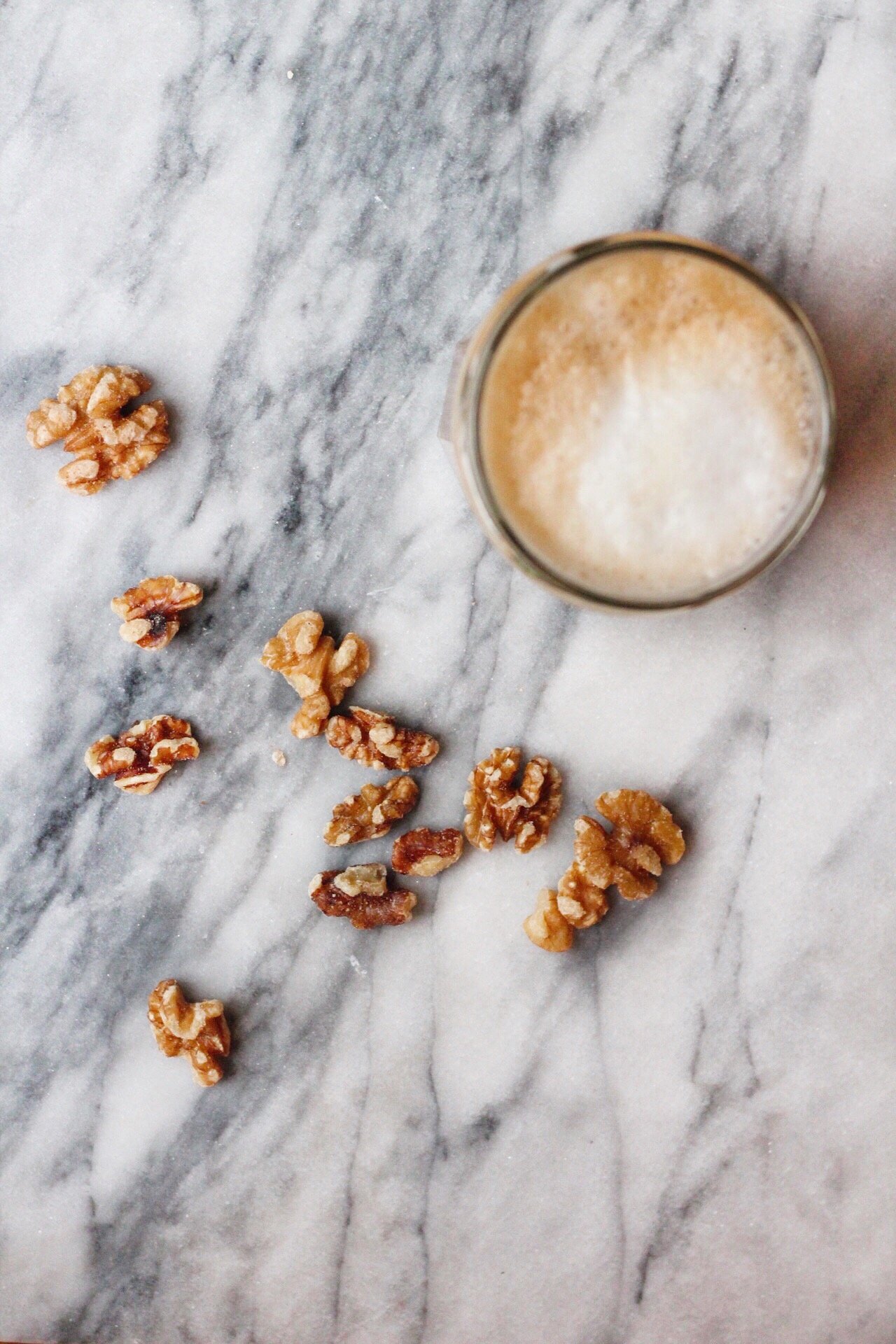 "During the work week, I usually need a small snack with my coffee to tide me over until lunch. Lately this has been a handful of walnuts," says Shome. "My go-to coffee is an almond milk latte that I make at home, or Americanos. When I have collagen on hand, I add that in as well. It's a good protein boost and I love how all the other health benefits for skin and nails."
Lunch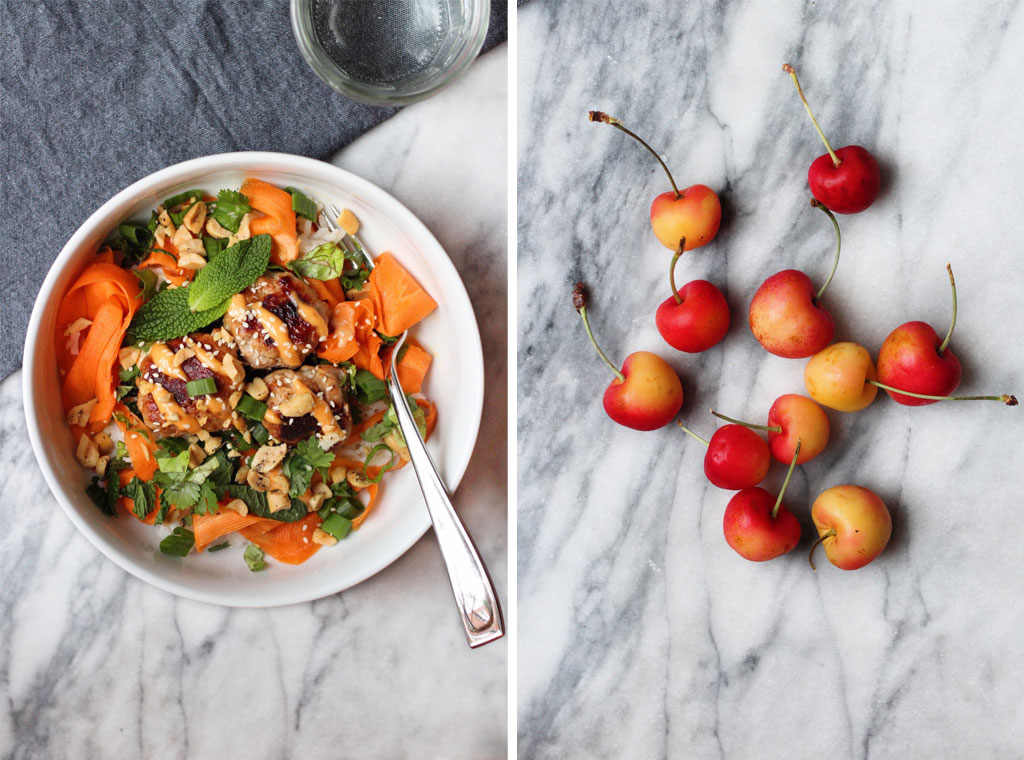 "Lunch is usually leftovers from the previous night's dinner. If I don't have anything prepared I try to come up with an easy salad or mix of pantry items like quinoa, greens, frozen veggies and nuts. Either way I try to incorporate a lot of veggies so I don't crash in the afternoon at work," says Shome. "This lunch was a recipe from Pinch of Yum, one of my favorite blogs, for banh mi bowls with pork meatballs. I added lots of carrots, mint, basil, and cilantro for greens. Siracha mayo, peanuts and sesame seeds on top. Cherries and more water on the side."
Afternoon Snack
"I know afternoon is my sugar tooth weakness so I usually try to stay away from snacking and sip on warm water and/or tea instead. That seems to help my digestion and keep me a bit fuller as well," says Shome. "If I've had time to bake during the week and I'm still hungry sometimes I'll have a small treat with chocolate in the early afternoon. My go to is paleo chocolate chip cookies or muffins."
Dinner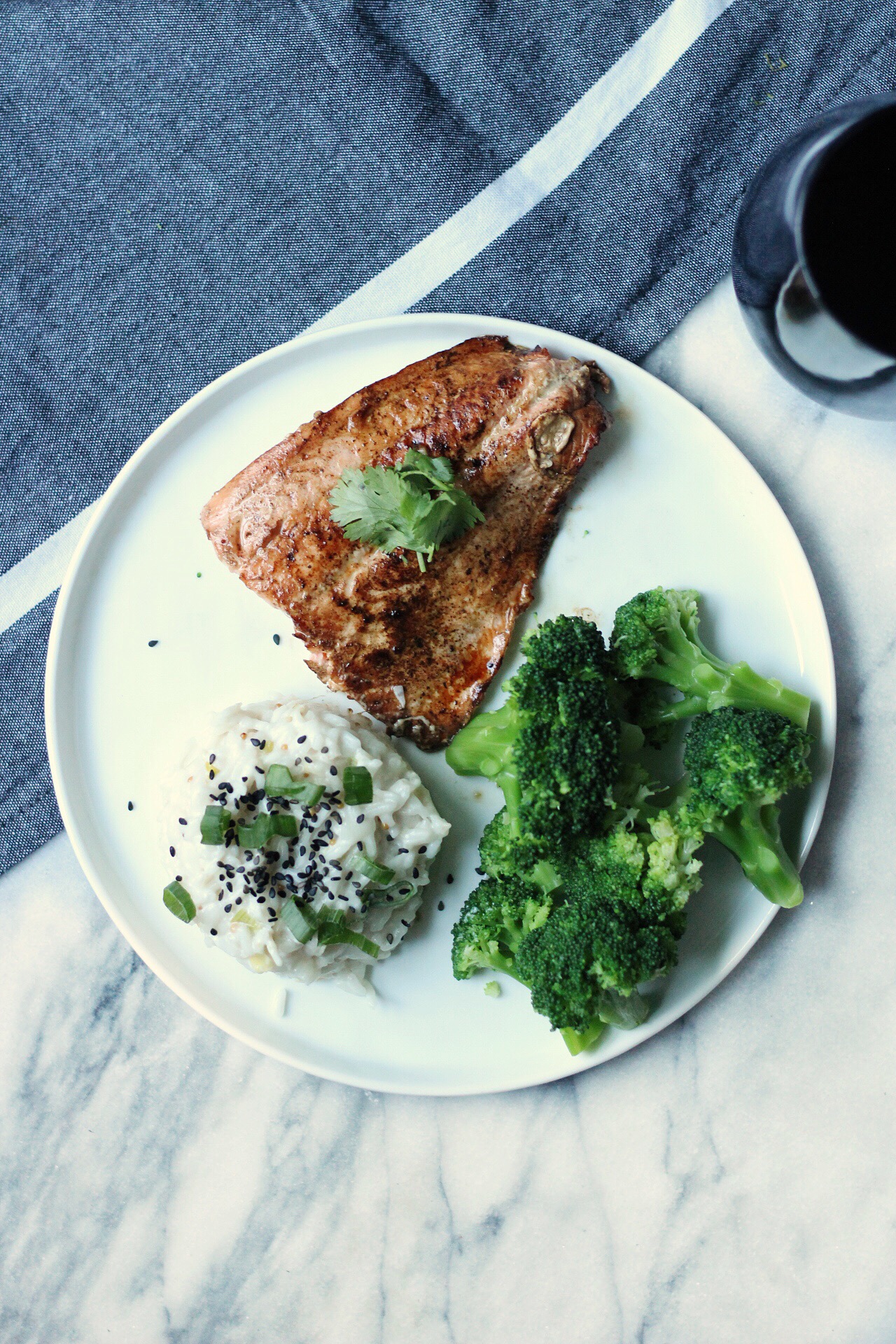 "I try to meal plan on Sundays to prepare for the week so my husband and I cook about 3 evenings and leave a couple nights open for leftovers or restaurants. We both work and like to exercise after work so I look for meals that won't take too long to prepare—we're hungry when we get back! This is one of my go to meals that I can make from the freezer/pantry: pan seared salmon, coconut rice and broccoli," says Shome. "The rice only takes about 20 minutes—I am slightly obsessed with this recipe that I got the recipe from CulinAerie, the cooking school where I volunteer. The salmon sears quickly and I just defrost some frozen broccoli (I always keep some on hand so I have some greens for a last-minute meal). Usually I just have water with dinner but it was Friday so we broke out some good red wine."
After Dinner Sip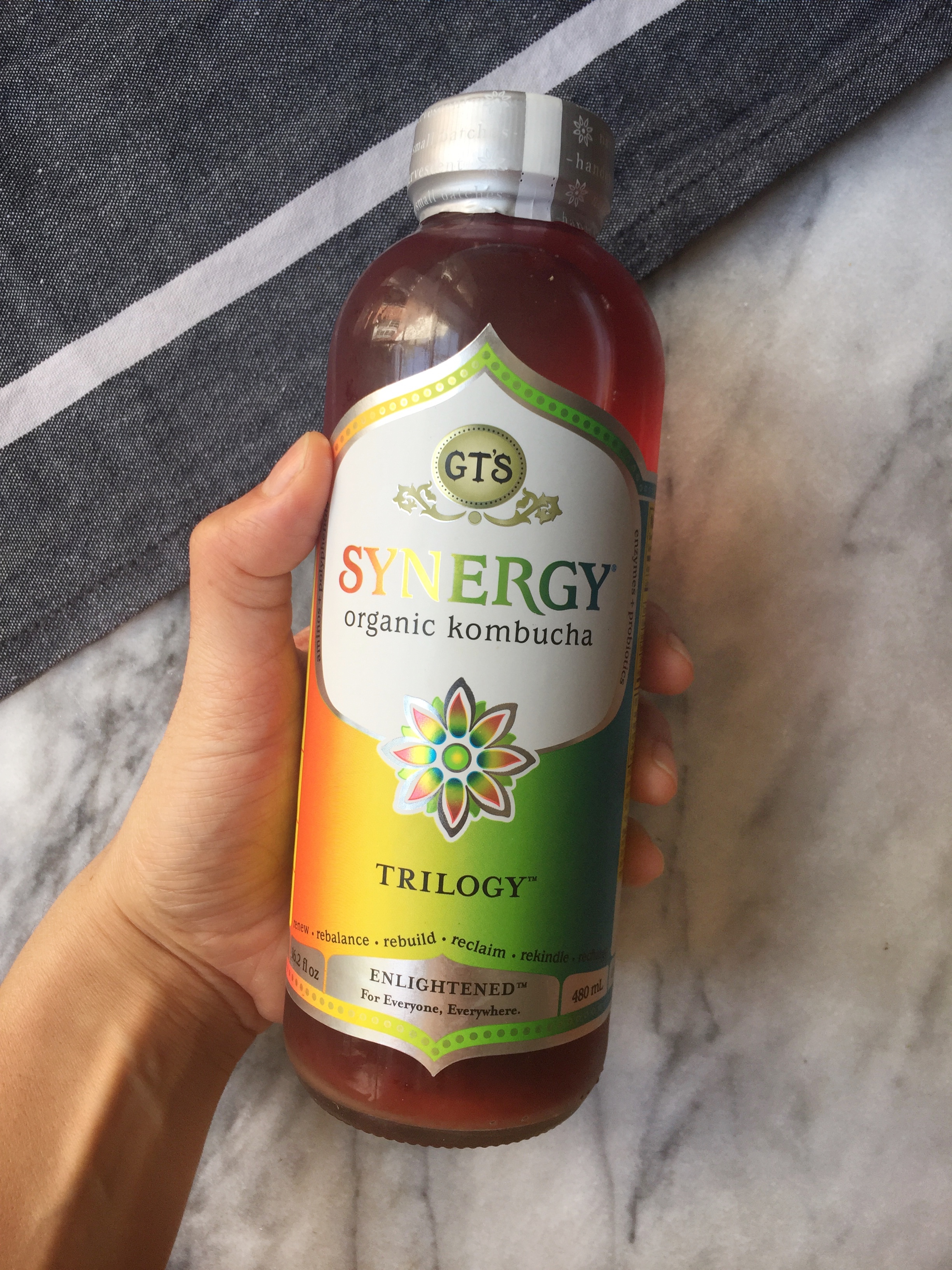 "Post Whole30, I'm usually satisfied after dinner these days and don't have dessert, but I will occasionally finish with a few sips of GT's kombucha," says Shome. "I love that it has lots of probiotics and is a perfect finish to a meal."
Have a Food Diary you'd like to share? Email ccunningham@washingtonian.com.
Consult with your doctor before beginning a new diet. Washingtonian does not endorse any diet without the supervision of a medical professional.