Need a diversion this weekend to take your mind off stifling heat and humidity? Why not enjoy the fruits of that summer sun?
At the McKee-Beshers Wildlife Management Area in Poolesville, Maryland, about an hour drive from DC, 30 acres (yes, 30!) of sunflowers are starting to peak. According to the Maryland Department of Natural Resources, the sunflowers are spread out over nine fields—and some of those fields will be in bloom this weekend, while others should reach peak next weekend, July 29-30. Sunflowers typically last for two weeks. For the latest update on peak dates, click here.
The sunflowers are planted there because the seeds feed the wildlife, particularly Mourning Doves. (So, please, no picking the flowers.) This is a wildlife area, not a park, so there are no restrooms or other facilities. What is there is a photographer's and artist's dream—and the area is typically very popular over these two weeks.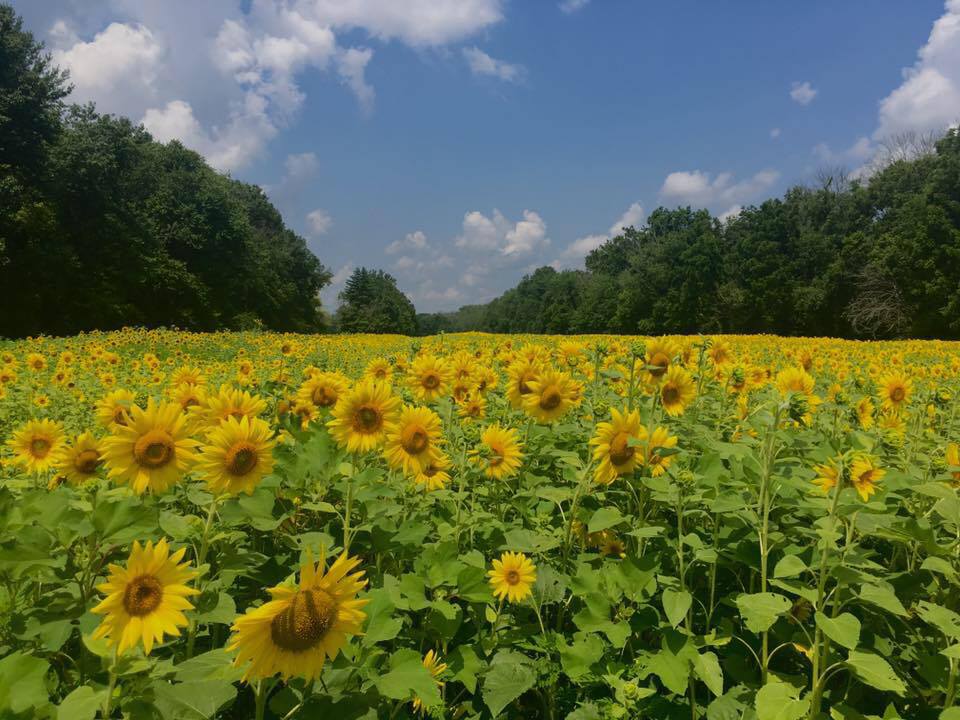 McKee-Beshers is on River Road in western Montgomery County, and the C&O Canal and towpath run along its edge, for those interested in biking or hiking. Visitors are advised to wear long pants and hiking shoes to protect against poison ivy, ticks, and the sun.
If you want another diversion after your fill of flowers, head four miles down the road to scenic Rocklands Farm, a winery and market where you can taste wines and buy fresh meats and eggs. Pizza Brama, a mobile wood-fired pizza oven on site Saturdays and Sundays, turns out tasty Neapolitan pies to order. Also nearby is Homestead Farm, a pick-your-own spot where blackberries are currently ripe for the plucking.