After a pop-up in the same location earlier this spring, Eloquii, the women's online retailer specializing in sizes 14 to 28, will open a permanent location in the Fashion Centre at Pentagon City today. Its new home is a 3,400-square-foot space on the second level, near the Kate Spade store.
The shop's centerpiece will be a selfie wall designed by DC Flippers star Ati Williams—an installation of more than 100 gilded, vintage cameras mounted (with construction glue) on a blush wall.
Williams says the idea behind the wall is to encourage women, including herself, to take selfies in front of the wall and feel like they're "hot shots with the paparazzi behind them."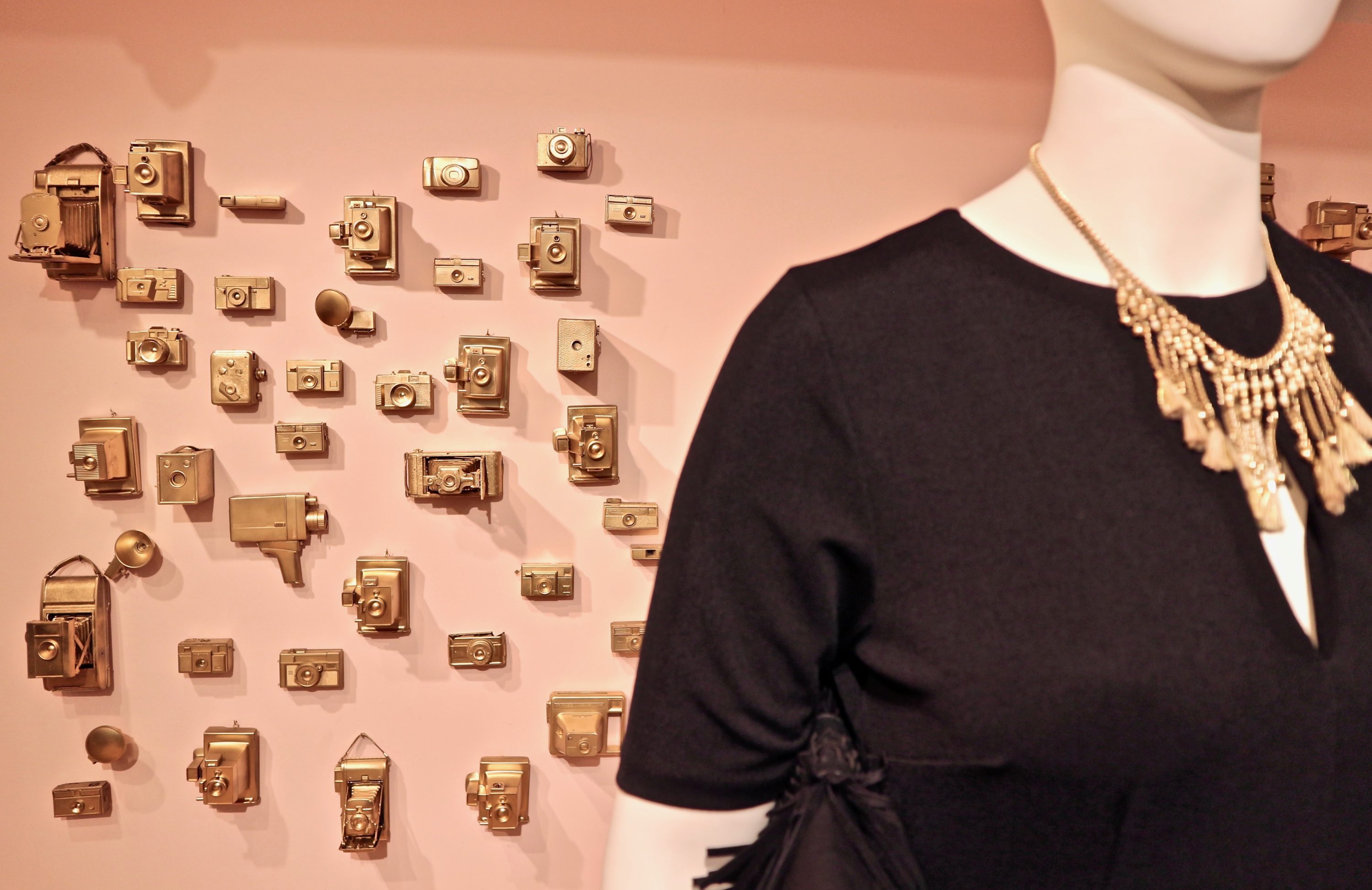 "I think selfies are an expression of self-love," Williams says. "More women should do that, and celebrate ourselves. Whatever type of people we are, we should just celebrate that."
She found the cameras on eBay, and they're from the '60s, '50s, and even some from the '40s. Once she got them, she and her team cleaned them off and primed them, and then turned their attention to color. Williams loves gold—it's a statement color, edgy, and in, she says—and knew that was the shade she wanted the cameras to be. Initially, she was going to powder-coat the cameras like a car. But the cameras got too hot when they tried that. So, old-fashioned DIY, spray painting it was.
"I swear my mailman hates me," Williams jokes. "He was like how many boxes does this girl have?"
Along with the selfie wall, Williams also helped design the store's seven dressing rooms with decor like pink polka dot curtains, marble print rugs, fur-topped stools, and gold chandeliers.