Have a Food Diary you'd like to share? Email ccunningham@washingtonian.com.
You might already know Kelsey Harkness from her Instagram, @capitalyogagirl, through which the DC yogi shares photos of her poses all over Washington—from the Kennedy Center to RFK Stadium. But how does she fuel her active life? Surprisingly, not with a ton of vegetables—though she's still trying to learn to like them.
"'Healthy' for me has never come easy—I was raised on Kraft macaroni and cheese with a side of microwaved vegetables," says Harkness. "My mom (love her) never taught me that eating healthy could actually taste good. So now at 28-years-old, I still have aversions to a lot of foods, similar to that of a toddler."
But Harkness has found some palatable ways to incorporate produce into her diet—starting with breakfast. To see what she really eats in a day, take a look at her food diary below.
Breakfast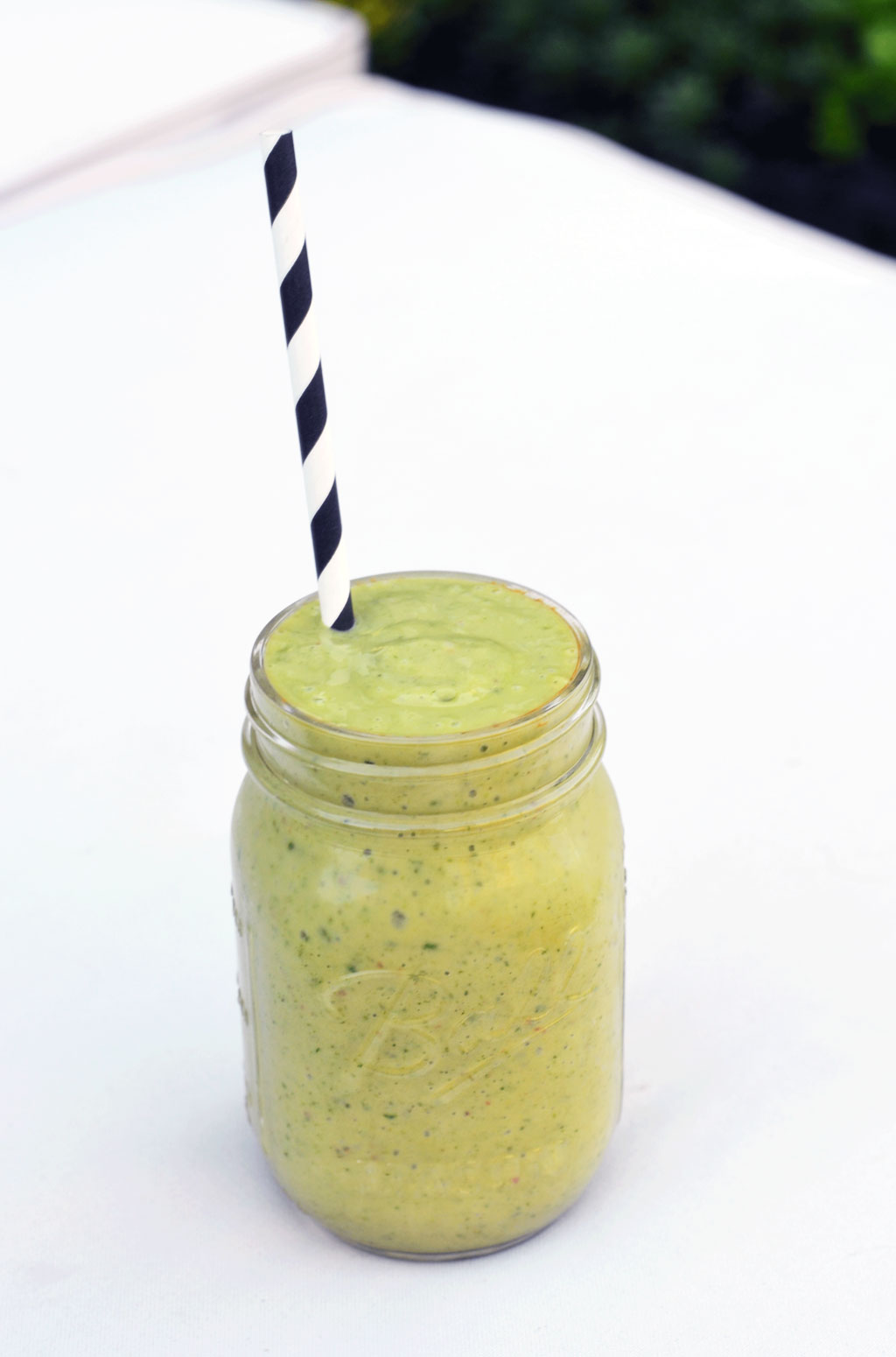 "Given the lack of veggies I consume later on in the day, green smoothies are essential to my diet," says Harkness. "The cornerstone ingredients in all my smoothies include kale, avocado, yogurt, and almond milk. Beyond that, it's whatever fruits (and sometimes veggies) that are on sale at the supermarket. I throw them all together in my Magic Bullet with a few cubes of ice, and it's ready in a matter of minutes. Oh, and of course this also involves a side of coffee—one Splenda and a shot of cream."
Lunch
"I'm usually at work while eating lunch, and sandwiches are my go-to," says Harkness. "While I love a good chicken panini or Italian sub, 100 Montaditos in Navy Yard is my favorite spot in all of DC. Their menu consists of 100 'tiny' sandwiches to choose from, and on Wednesdays, they're only $1! On the side, I'm known to indulge in a Diet Coke."
Afternoon Snack
"I don't have much of a sweet tooth, but when I do get a craving for something sweet it typically arrives in the afternoon," says Harkness. "To cure it, my favorite mid-afternoon dessert is a Potbelly sugar cookie. Bonus points if it's undercooked."
Dinner
"Once I get home from work and finishing working out (or teaching yoga!), I don't have much time to cook. I opt for easy-to-prepare meals, particularly anything on the grill," says Harkness. "In the picture above, I (read: my boyfriend) grilled a honey ginger-marinated chicken breast. On the side, I made one of my all-time favorite appetizer/side snacks. French bread, topped with tomato, avocado, mozzarella cheese, red onion, basil, and balsamic glaze. Everyone who I've made it for has fell in love—so, you're welcome."
Have a Food Diary you'd like to share? Email ccunningham@washingtonian.com.
Consult with your doctor before beginning a new diet. Washingtonian does not endorse any diet without the supervision of a medical professional.