A guide to the newest places to eat and drink.
Restaurateur Jeff Black isn't known for closing restaurants. The Texas-born chef has opened eight ventures around Washington over the past two decades, ranging from finer-dining BlackSalt and its seafood market to neighborhood fixtures like Republic, and 14th Street hotspots Pearl Dive/Black Jack. The only shutter: Addie's, the first.
The 18 year-old Rockville eatery closed in 2013 after the building—an old home—became decrepit, and lease negations fell through. Now Addie's is back in a new locale, roughly ten minutes from the original in the Park Potomac development.
"We always felt like we were going to do another one," says Black. "Addie's going into a new building was my biggest mental challenge."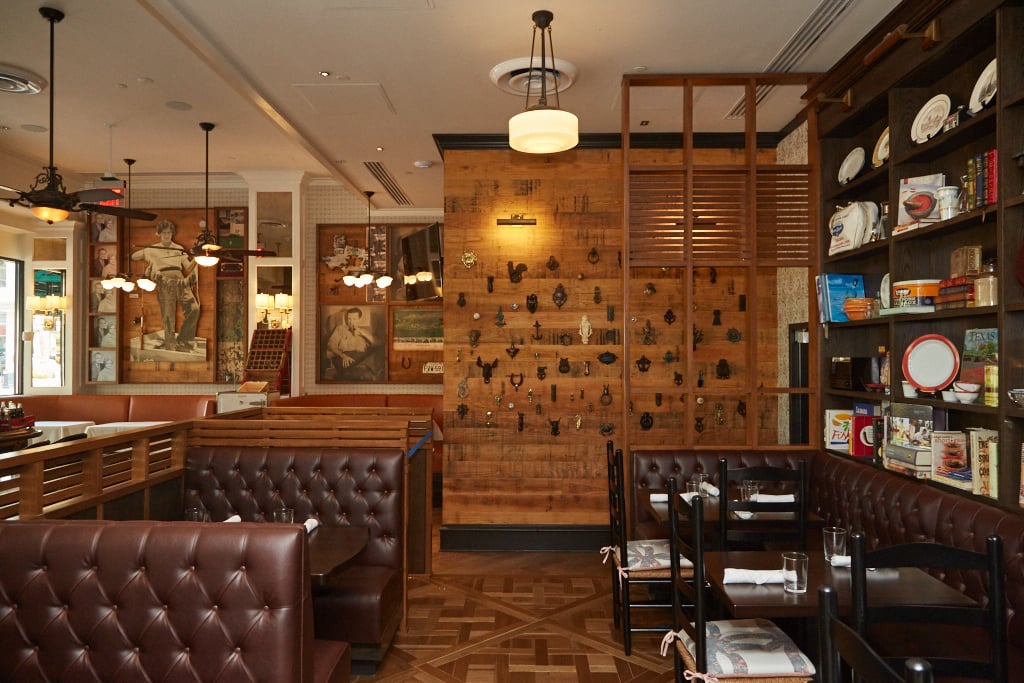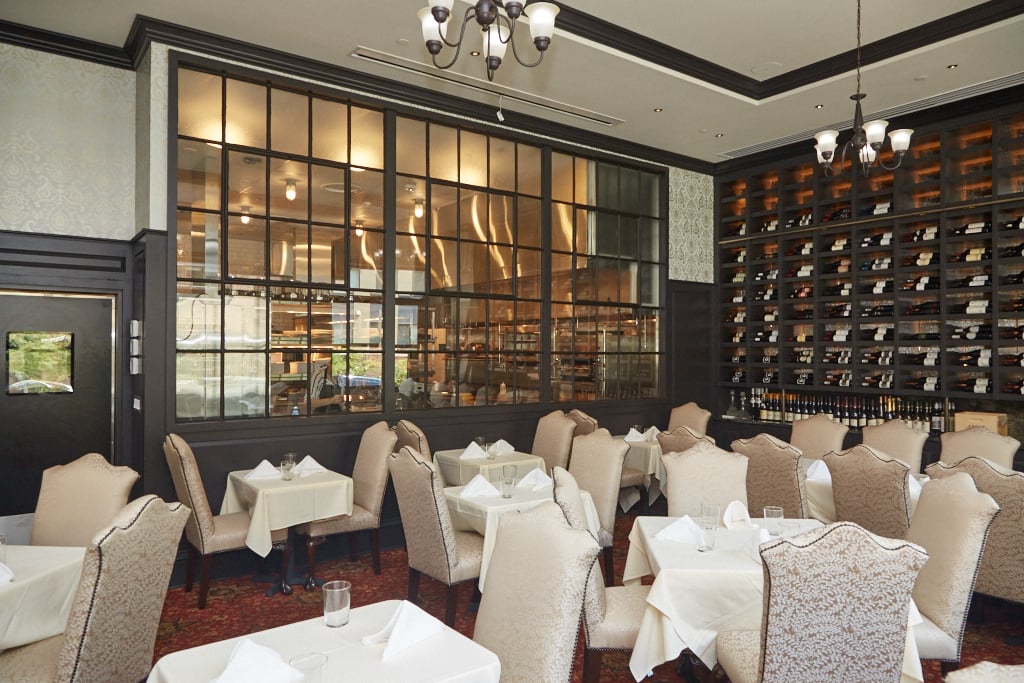 Black and his team spent a year and a half transforming new construction into something more personal and reminiscent of the original—named after Black's grandmother, Addie. The space is divided into rooms, with a bookshelf-lined den abutting the long cocktail and oyster bar, and a more formal dining room. Like at the original, there's outdoor space: a 50-seat courtyard with an indoor-outdoor bar. Cocktails also take cues from Black's Gulf Coast home and grandparents, with drinks like rye-spiked root beer float, and Addie's fresh watermelon juice mixed with cachaça.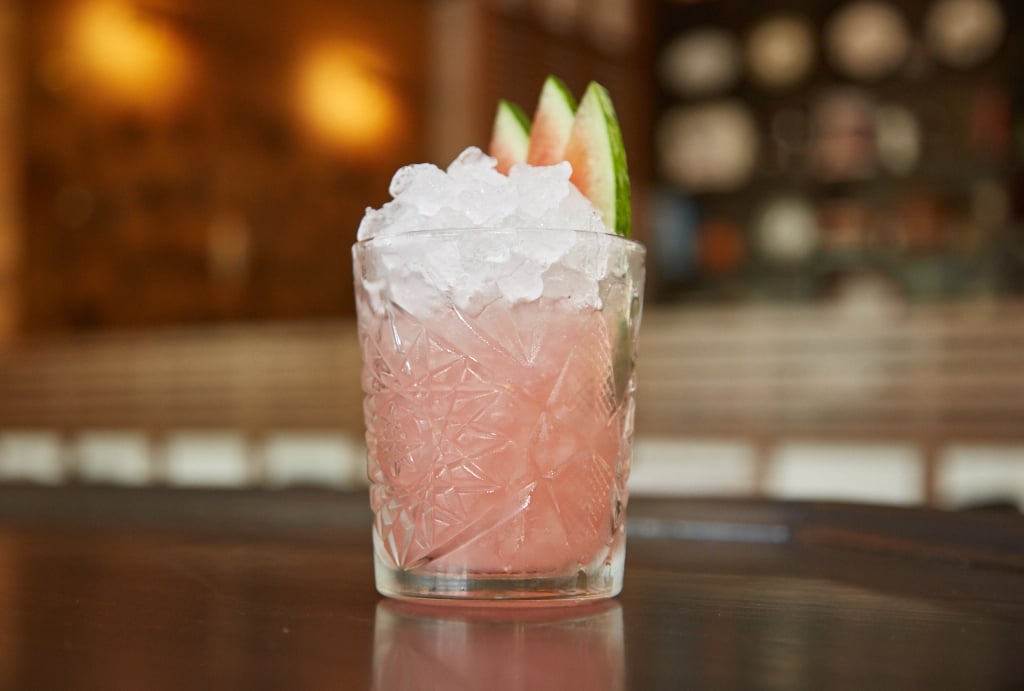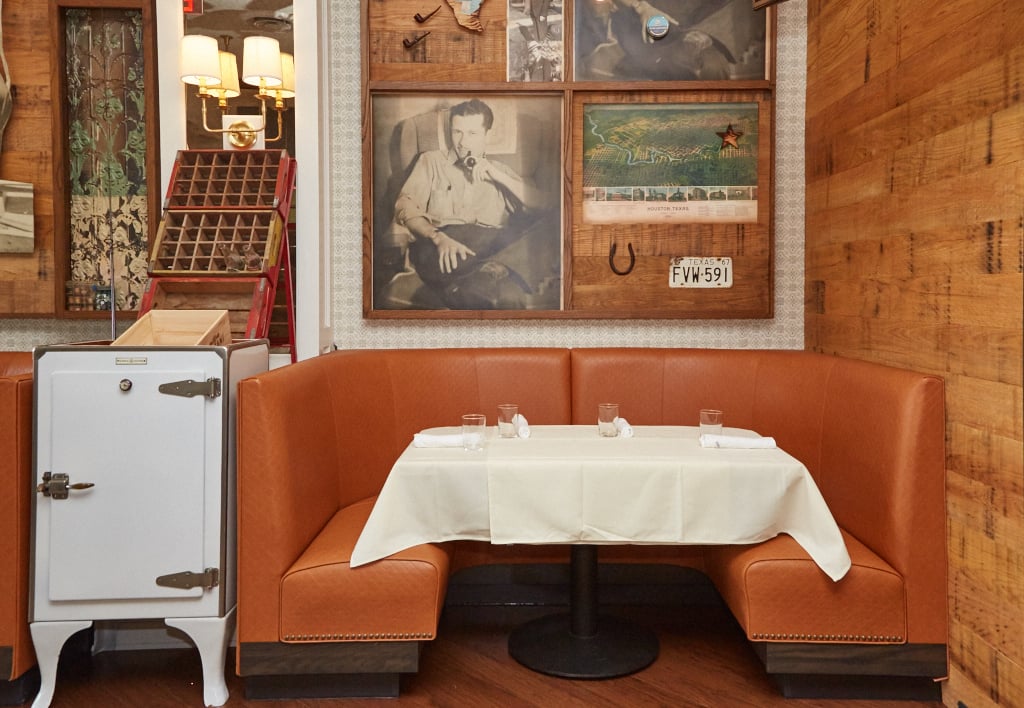 A handful of Addie's staples carried over, including warm Parker House rolls, a  Caesar salad with Black's "true anchovy dressing," and Addie's mussels steamed with plenty of garlic and tomatoes—a fixture on every Black Restaurant Group menu. Chef Dane Sewlall, a veteran of the group, helped create a largely new lineup of dishes with an emphasis on Black's personal tastes: more appetizers than entrees ("That's the way I like to eat, I want to see a kitchen's range"), family-style mains like whole fish or a double-cut ribeye, and seafood towers that go far beyond the average shellfish plateau.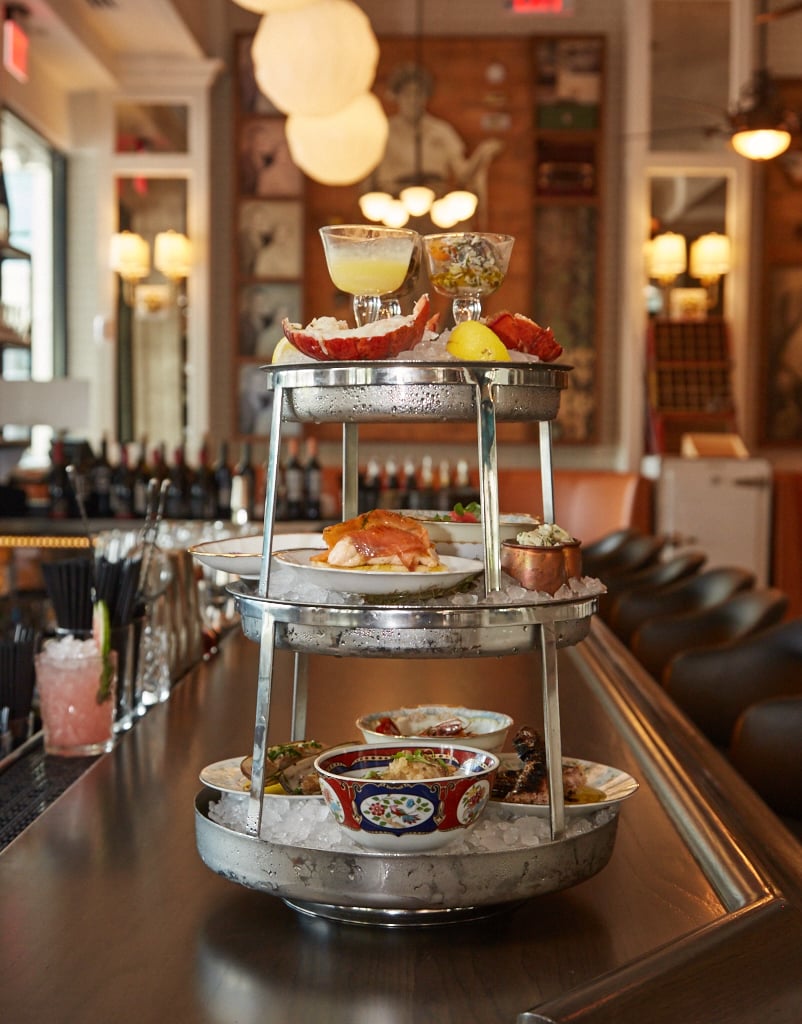 Though Addie's 2.0 will have plenty of raw bar options—and eight seats in front of the oyster shuckers—the seafood towers can be layered with a variety of uncooked, warm, and cold dishes. A tower menu allows customers to pick-and-choose between 20-odd items, typically served in groups of seven, nine, or a dozen. Options may include tuna poke, butter-poached lobster, pancetta-wrapped prawns, mussels escabeche, and blistered octopus with harissa. Black says he has about 75 dishes in rotation, which will change frequently.
"For its time, Addie's was pretty experimental. Our number one dish at one point was ostrich," says Black. "I hope the tower taps in to that, as something that's always fresh and innovative."
Addie's opens on Tuesday for dinner, with weekday lunch and weekend brunch to follow.
Addie's. 12435 Park Potomac Ave., Potomac, MD; 301-215-6397.