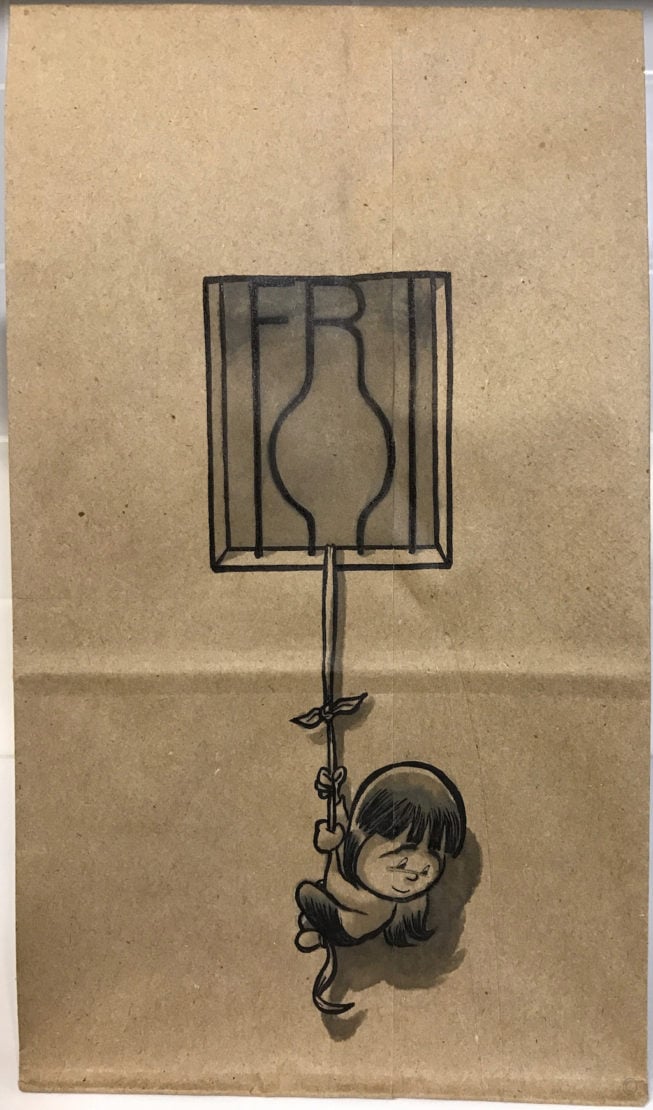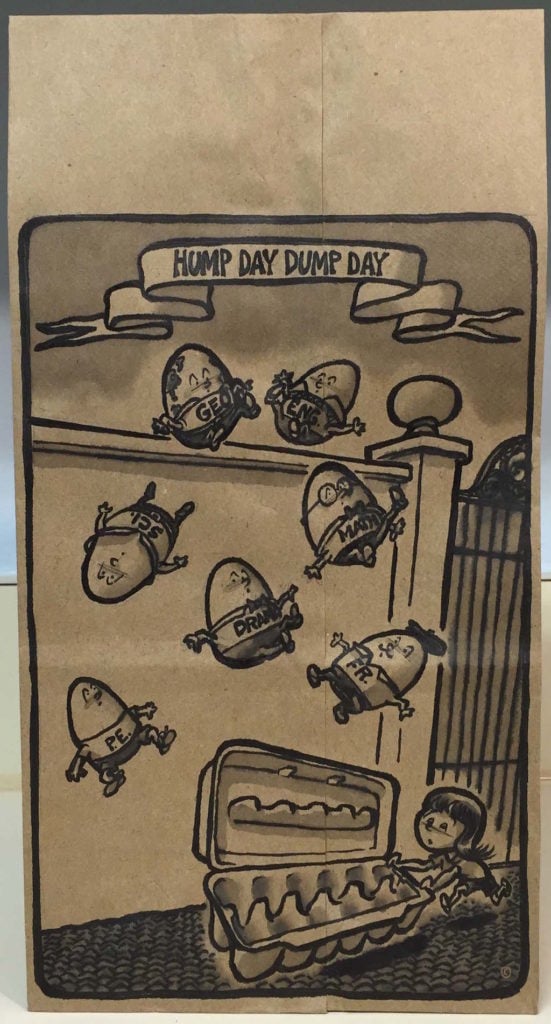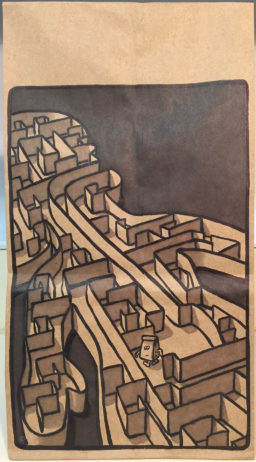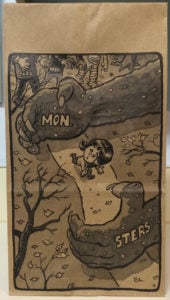 Every schoolday, Arlington dad Mike Jenkins makes lunch for his 16-year-old daughter, Maggy. He carefully places it inside a brown paper lunch bag that is anything but plain. That's because he draws an intricate cartoon on one side commemorating the day of the week—from the fear of facing Monday to the joy of Friday's arrival—holidays, and school milestones. Though his daughter appears in cartoon form in many of them, the themes and gags are intentionally generalized, so anybody who sees one of the pieces can relate. The artist jokingly says the idea behind them was to "inspire my daughter's imagination, so she might think her think her lunch is better than it really is."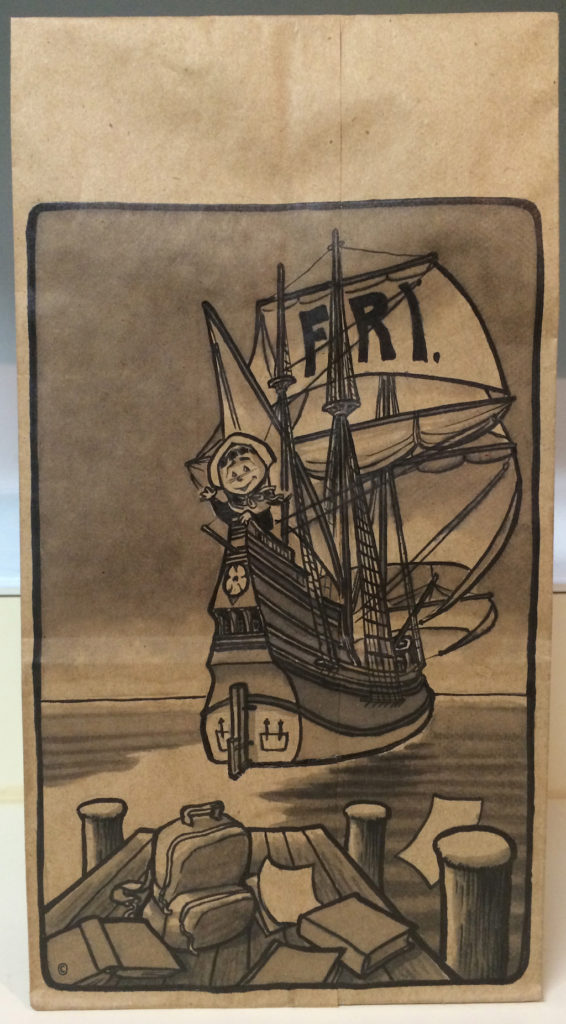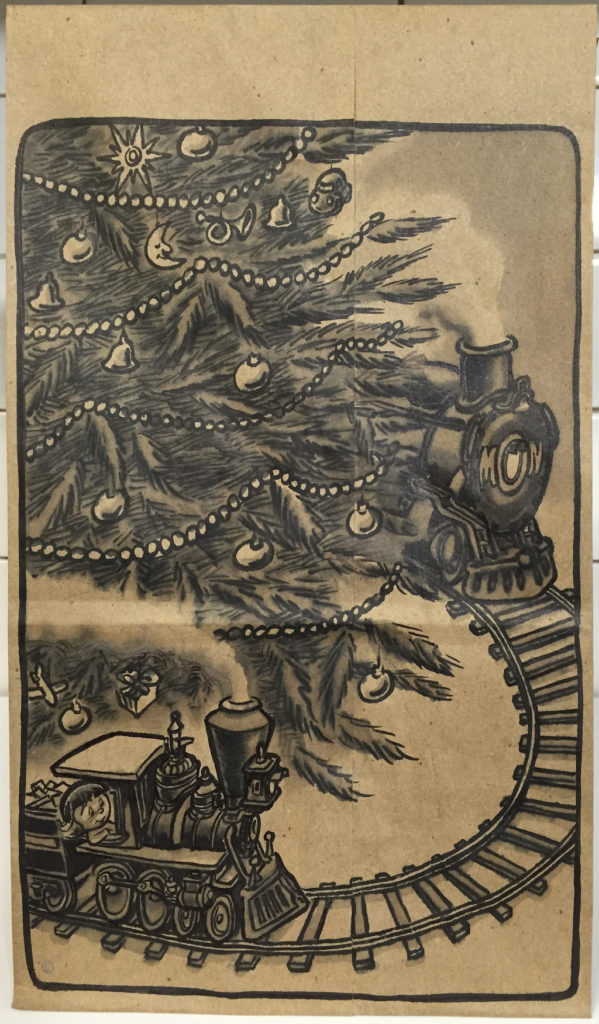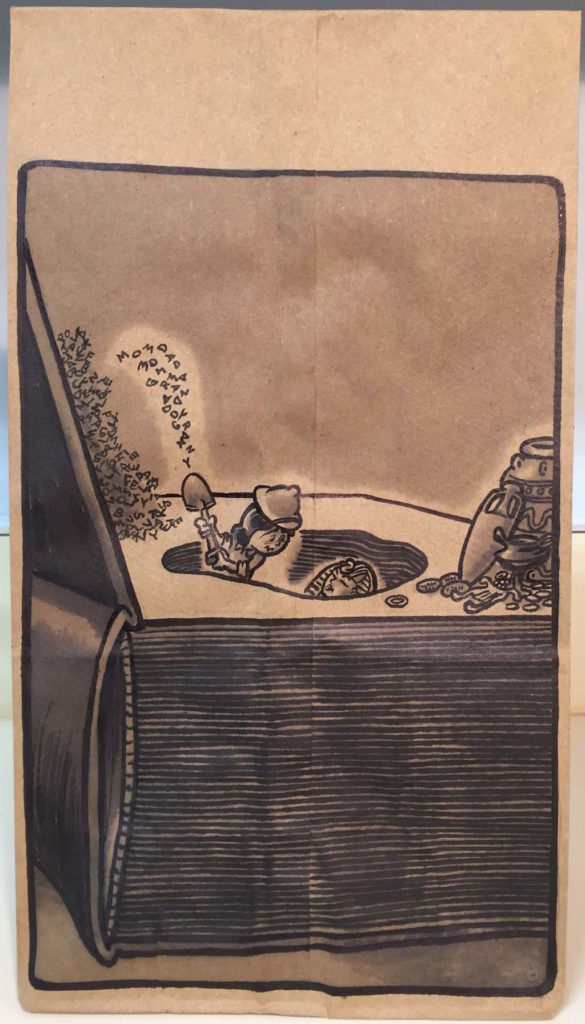 A political cartoonist turned freelance caricaturist, Jenkins' gigs are mostly at night and on the weekend. That leaves him plenty of time during the day. He needs it. Each lunch bag comic takes him roughly four hours to create, from concept to finished product. Rather than work in his studio, he sits down at an end table by the living room couch to sketch. He uses a combination of Technograph pencils for sketch work, Copic brush markers for heavier lines, and Chartpak markers for shading.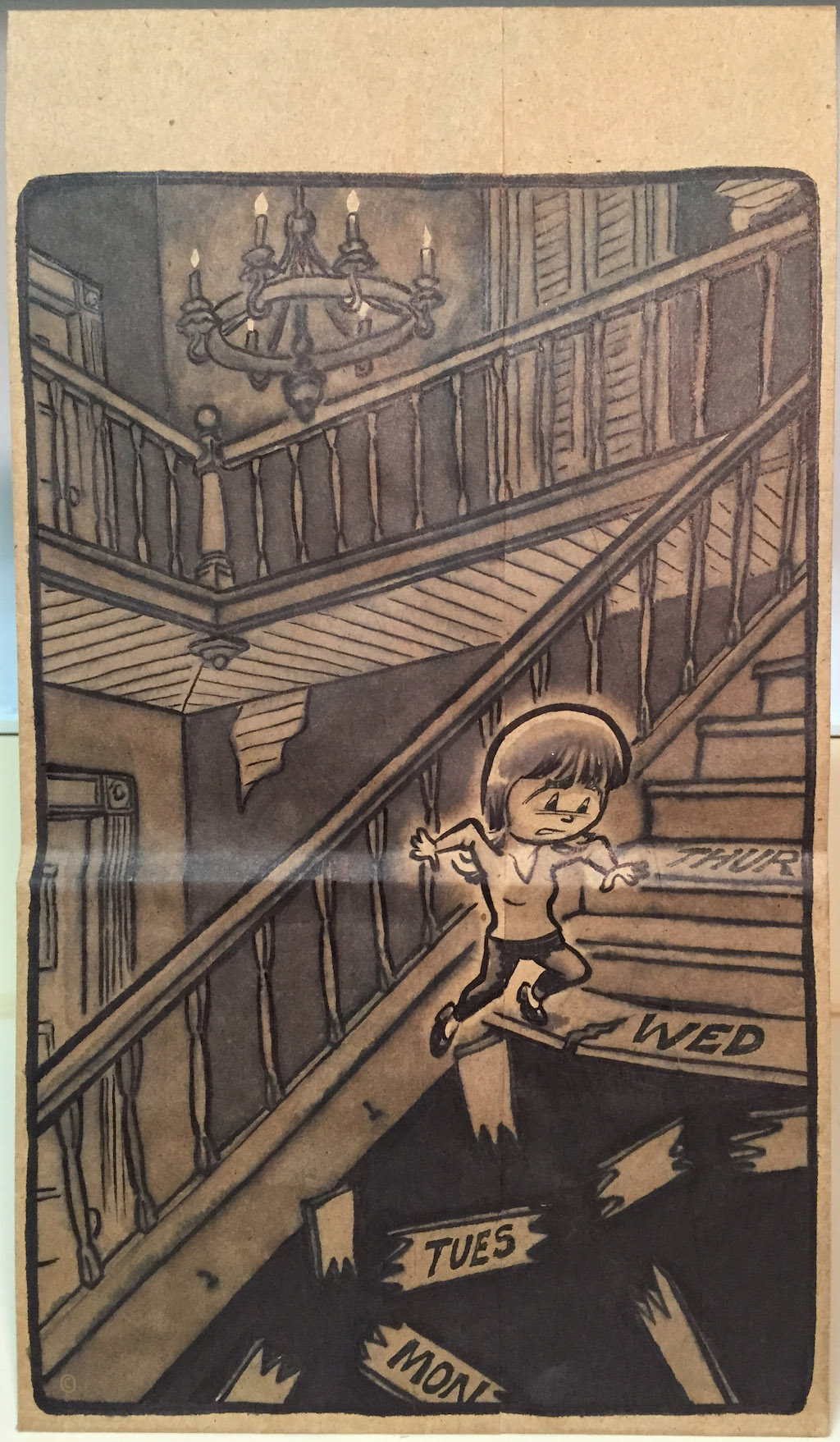 Over the last three years, Jenkins has created more than 600 artworks. His daughter brings the custom comics home and carefully preserves them, while Mike takes a picture, which he often posts on his Facebook page. He's glad he started creating them for her while she was still in middle school. "When they're younger, they cling to you," he says. "You're the middle of their world. But as they get older that changes. It's a change you barely notice happening, but it does. Back then, she was much more open with her life."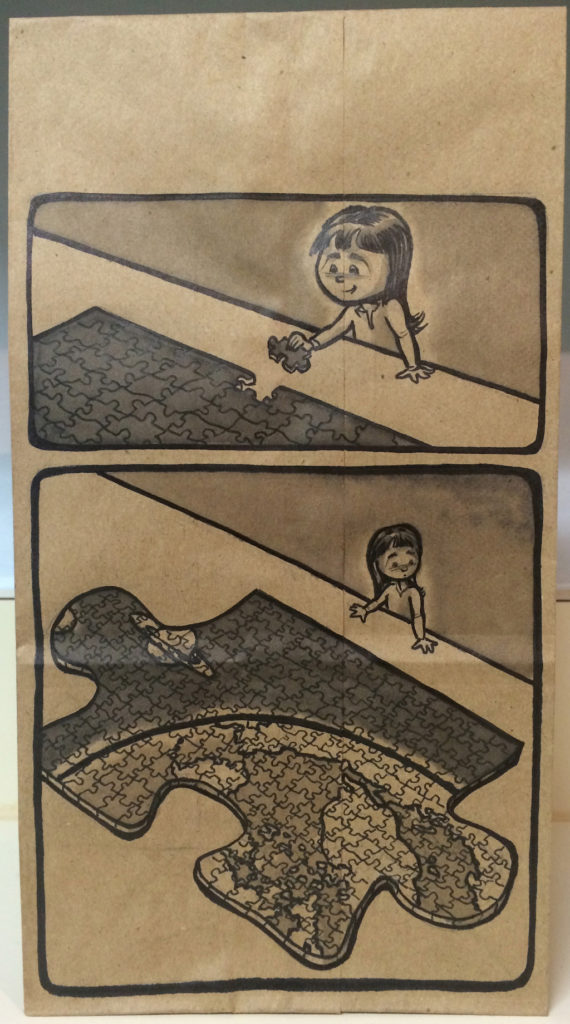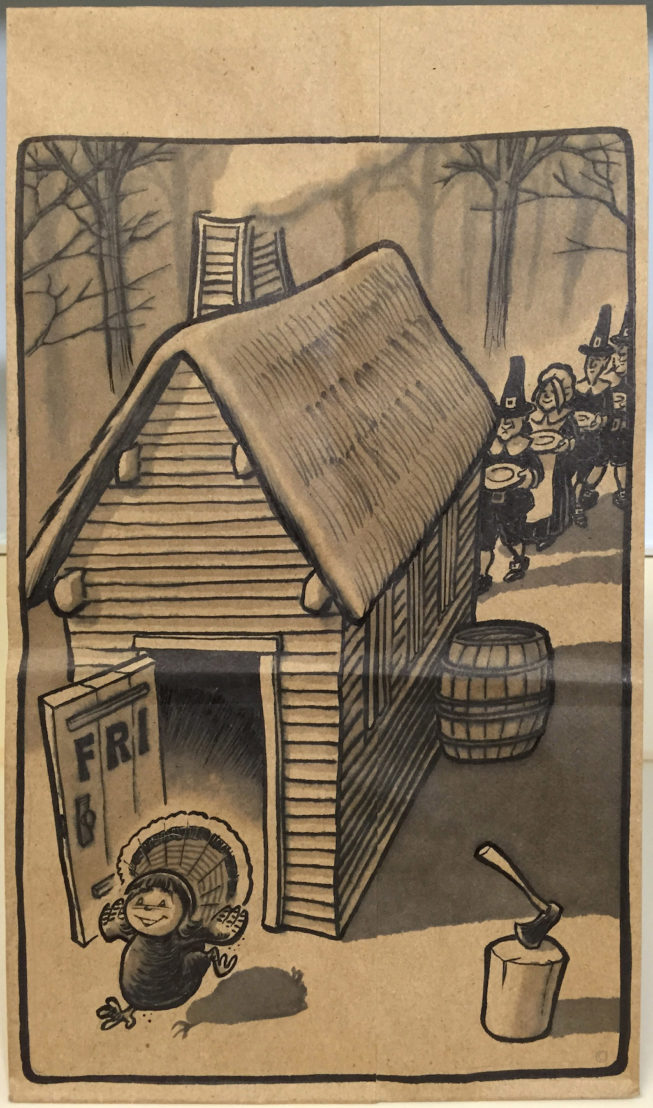 This daily tradition between father and daughter gives them a way of communicating and connecting they might not have otherwise. Maggy is going into her junior year of high school, so Jenkins knows his project has an end point in two years. "I don't think I'll be making her lunches in college," he says.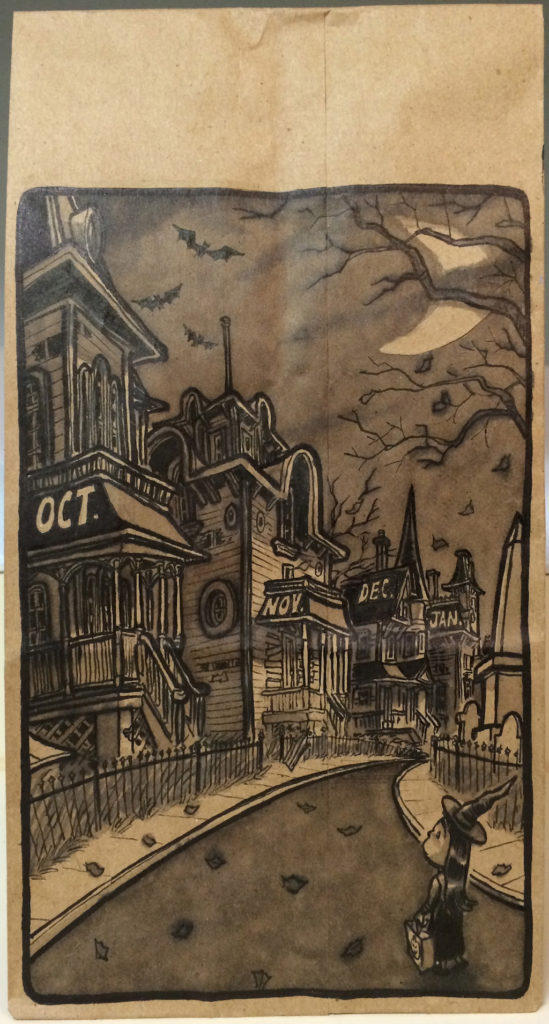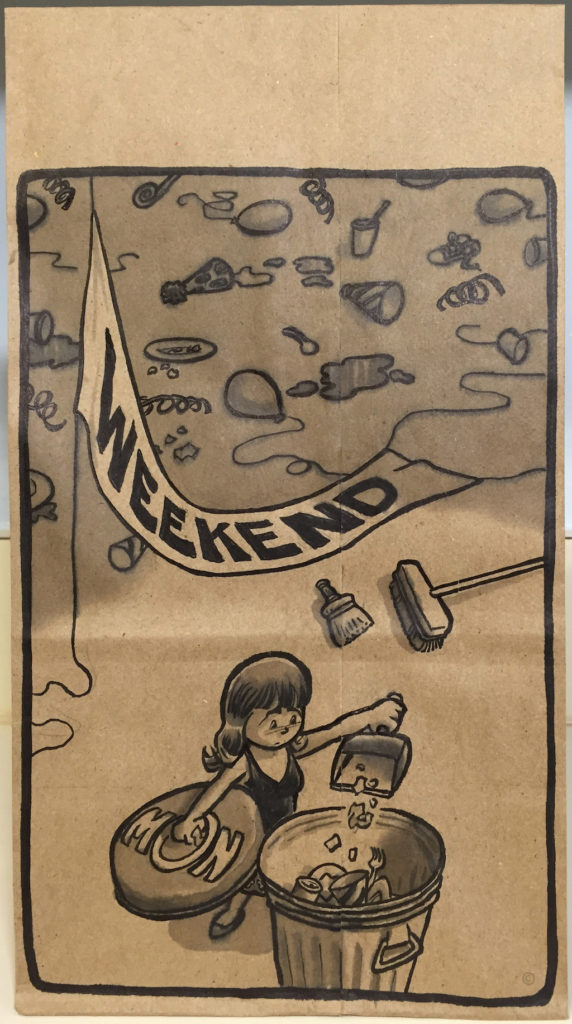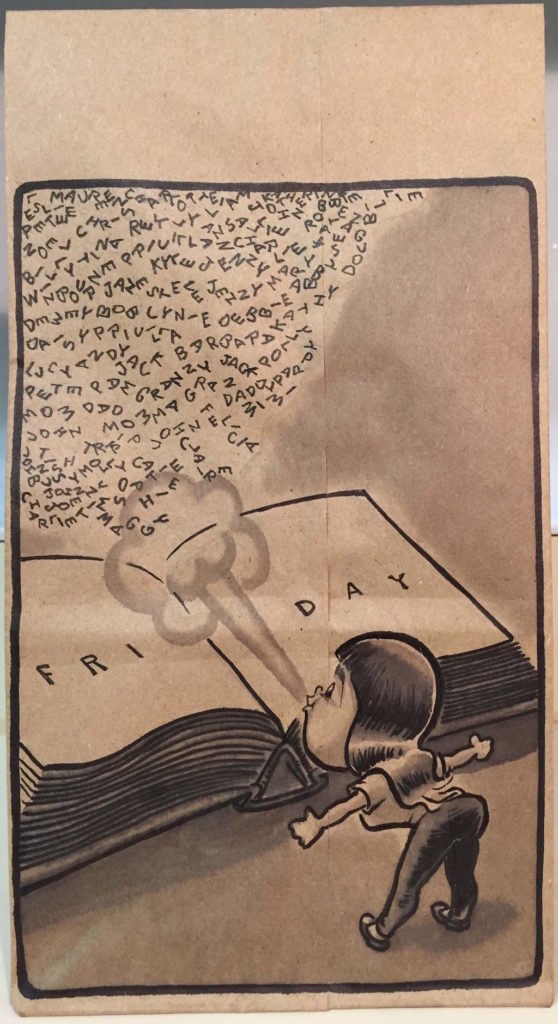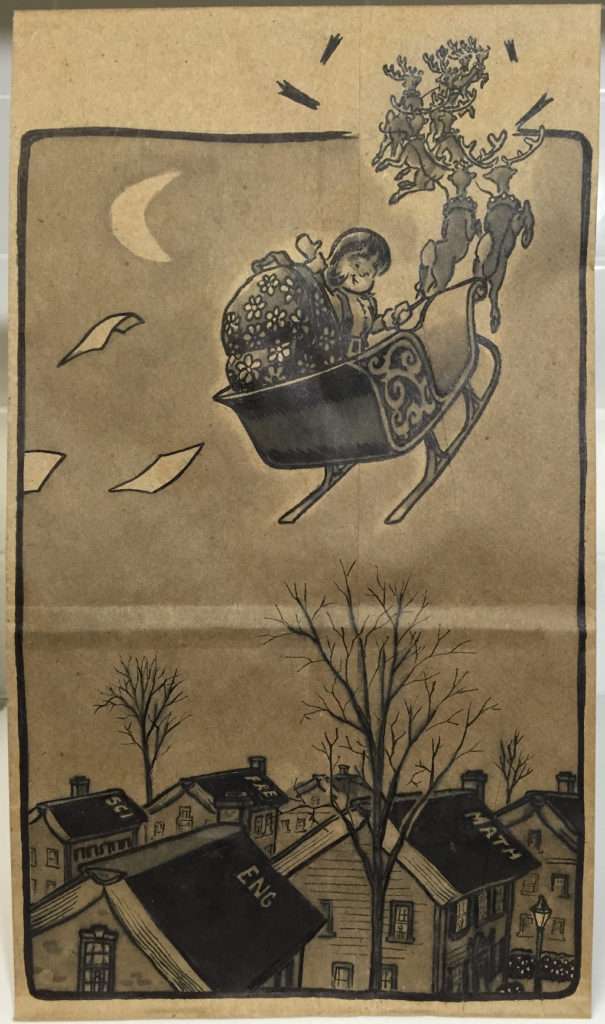 By then, she should have over 500 lunch bags in her collection and the enduring memory of a dad who went above and beyond for her.