"It's not a vacation, it's a trip"—that's what they say about traveling with kids. Vacations are no longer "vacations," they're "trips"—just parenting in a different, usually less child-proofed, place. And destination aside, the traveling itself—whether by plane, train, or automobile—is no easy feat with littles in tow. These seven things will make the trek while traveling with kids easier.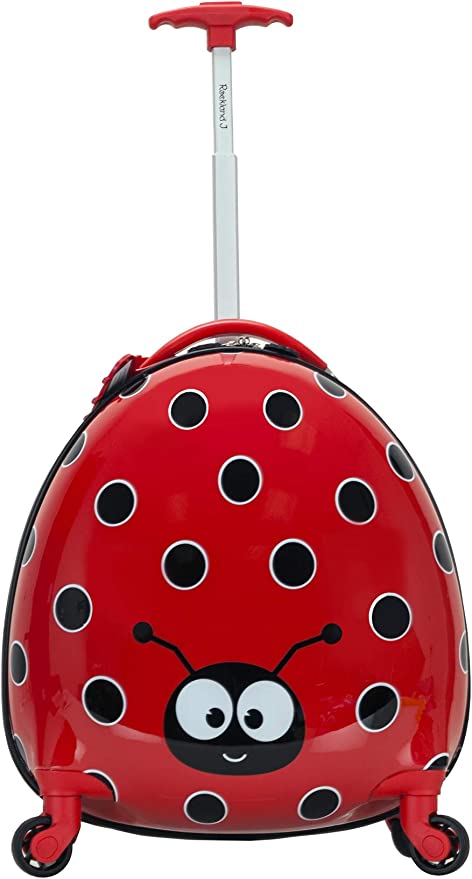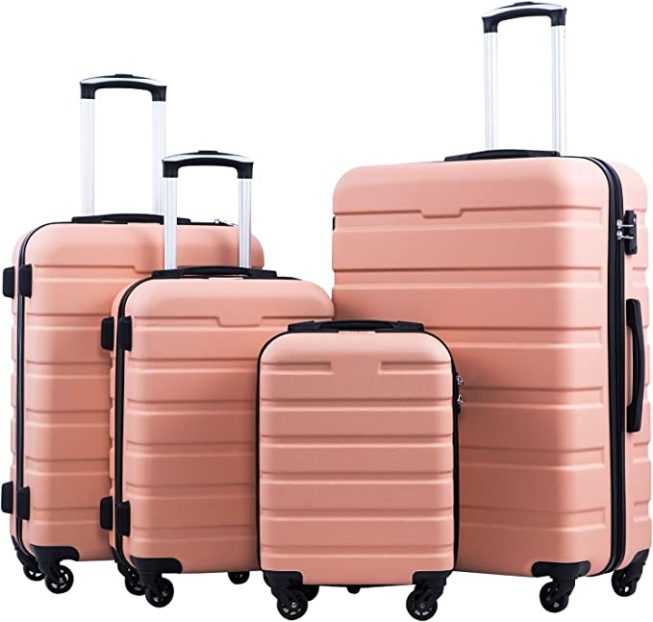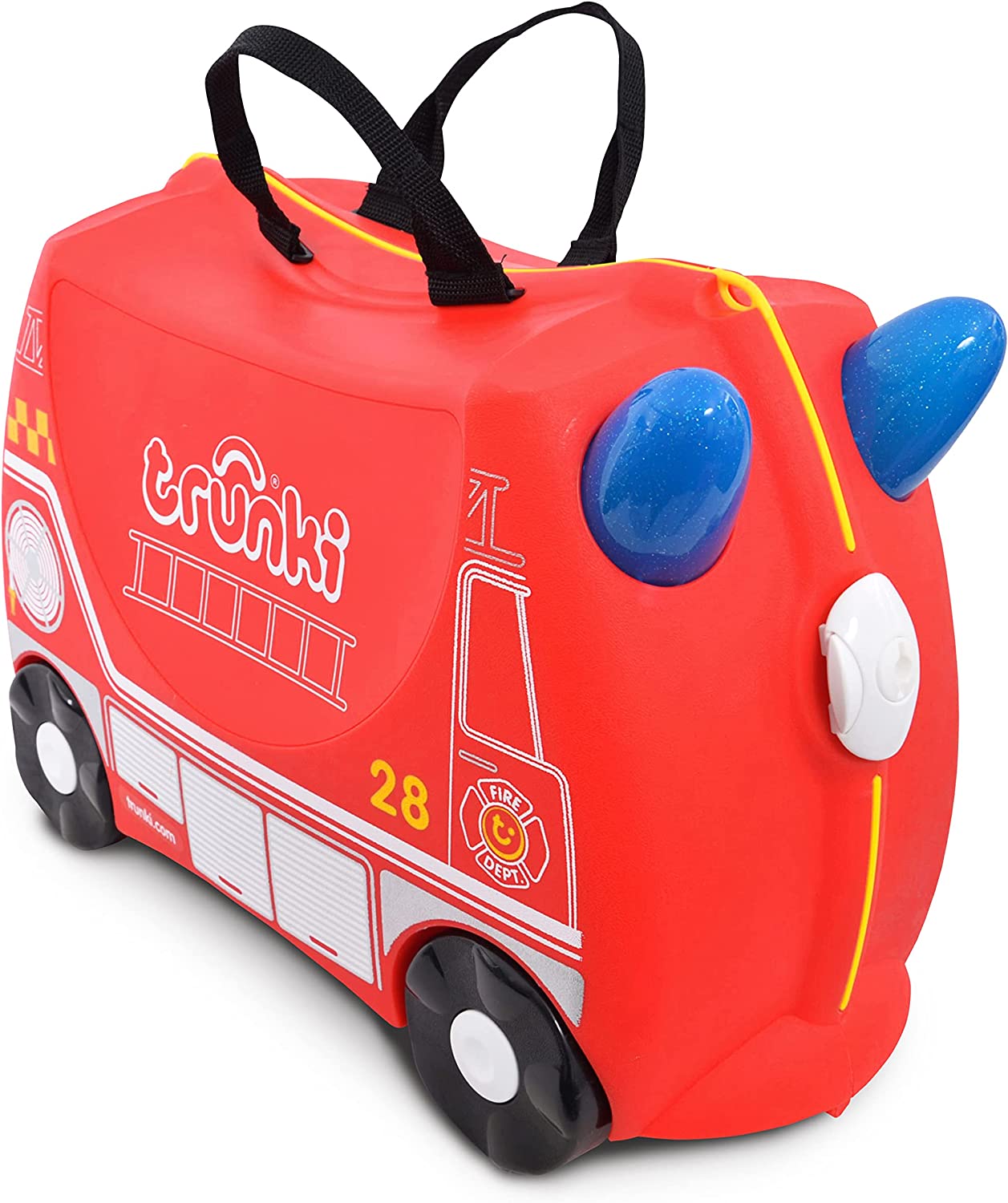 1. Easy-to-roll luggage
Having a suitcase your child can easily identify and also pull by themselves can be a big help. For littler kids, these Rockland Jr. Kids' "My First" hardside spinner suitcases ($91) pack a lot of personality in their different designs, and the 19-inch size makes them easy for little hands to transport. For older kids, longevity and versatility are key, so the Coolife brand offers "family" sets ($176) of four pieces of matching hardshell spinner luggage—the smallest of which is a pint-sized 16 inches. And if you have calm kids and the idea of giving them a tool to make them faster in an airport or hotel lobby doesn't immediately make you sweat (I can only imagine the game of bumper cars that would ensue with my crew), these cute ride-on pieces of luggage ($100) may also be worth checking out.

2. Headphones
Headphones are an obvious must for many reasons. This pair ($50) is highly rated on Amazon, and has these features we appreciate: volume control so it shouldn't get too loud for little ears; wireless and wired capabilities (in case, heaven forbid, the batteries die); and "share port" technology that allows you to connect two pairs to the same device without an additional splitter.

3. Lunch boxes
A typical road trip may include an entire duffle bag dedicated to snacks for the drive, but especially on a plane or train, there's not always that kind of space. These expandable lunch boxes from L.L. Bean ($25) can help keep snacks and drinks organized and allow kids to see their options and serve themselves.

4. An LCD Sketch Pad
These little LCD doodle pads ($19) come in multiple colors and are designed for kids ages 2 through 8 (though older kids may enjoy them, too). This particular version has a 4.3-star average review with more than 7,000 reviews.

5. Melissa and Doug "Water Wow" books
For a similar age group—and possibly younger—the Melissa & Doug "Water Wow" books ($17 for three) use an easily refillable water pen to "paint," and the paint disappears when the pages dry so they can be painted over and over again.

6. Water games
Okay, I first spotted these throwback games ($30) in Three Littles Instagram stories a few weeks before Christmas, but they were sold out by the time I clicked. Then, on a trip to NYC, my kids happened upon another version of them in a nostalgia-themed toy shop in Bryant Park. My older two (6 and 4) played with them for hours on the way home, and my husband and I snagged them for ourselves after they were in bed. At press time, they were back in stock.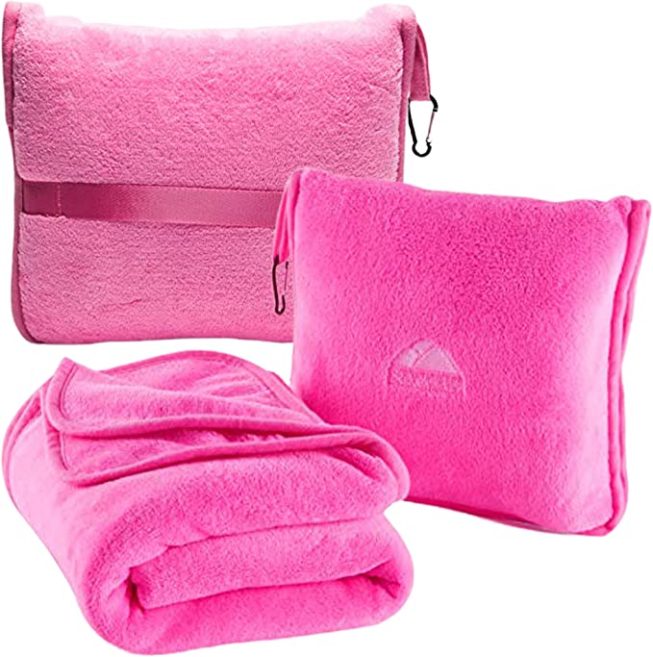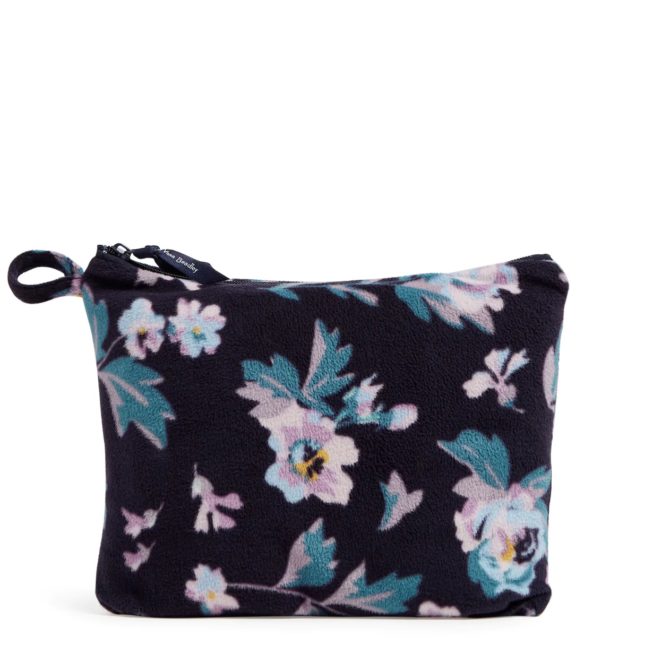 7. Packable blankets
These blankets ($30) are big enough for kids and adults, pack easily into a bag you can attach to your luggage, come in several colors, and double as a pillow on the go. Looking for a slightly fancier style for yourself? Vera Bradley makes a patterned version, ($45), too.