Have a Food Diary you'd like to share? Email ccunningham@washingtonian.com.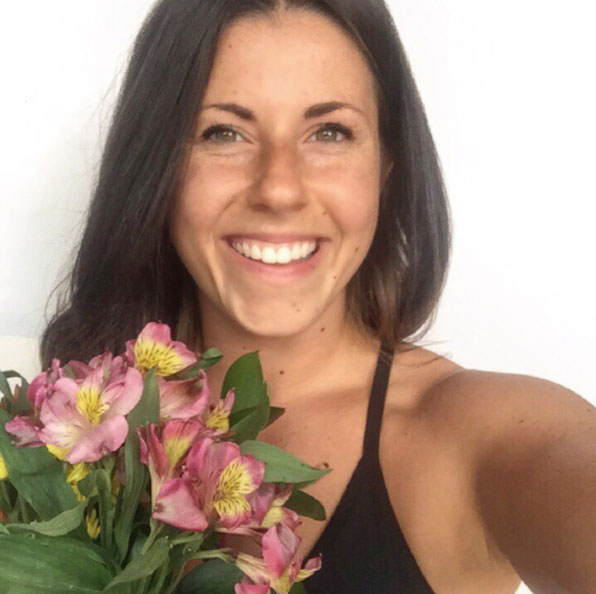 Though a quick skim over Rachael Rutsky's Instagram account (@healthy_inreallife) may give you the impression that the personal trainer who's working towards a masters in human nutrition and functional medicine has healthy eating down pat, it wasn't always so. As many women do, Rutsky has struggled with disordered eating in the past.
"I remember days where I would write down the number of carrot or celery sticks I ate but also days where I would binge on 'bad' foods only to reject them moments later," says Rutsky. "It took me years to overcome my fear of food."
After that fear of food turned to binge eating in college, however, Rutsky realized she still had room to grow in improving her relationship with food. She took up an 80/20 paleo lifestyle—which means no legumes, dairy, grains, refined sugar, or processed foods 80 percent of the time—and has worked to embrace more balanced eating.
"Food has become my medicine and my fuel and I choose whole, clean ingredients for my meals to nourish my body with all the nutrients it needs," says Rutsky. "After years of restricting followed by years of bingeing, I've learned life is all about balance. It's about choosing clean foods most of the time so there's no guilt when you want a sweet treat or to go out for a drink with friends. Life is too short to count calories!"
To see how Rutsky follows her 80/20 paleo diet on a typical day, take a look through her food diary below.
Pre-Workout Snack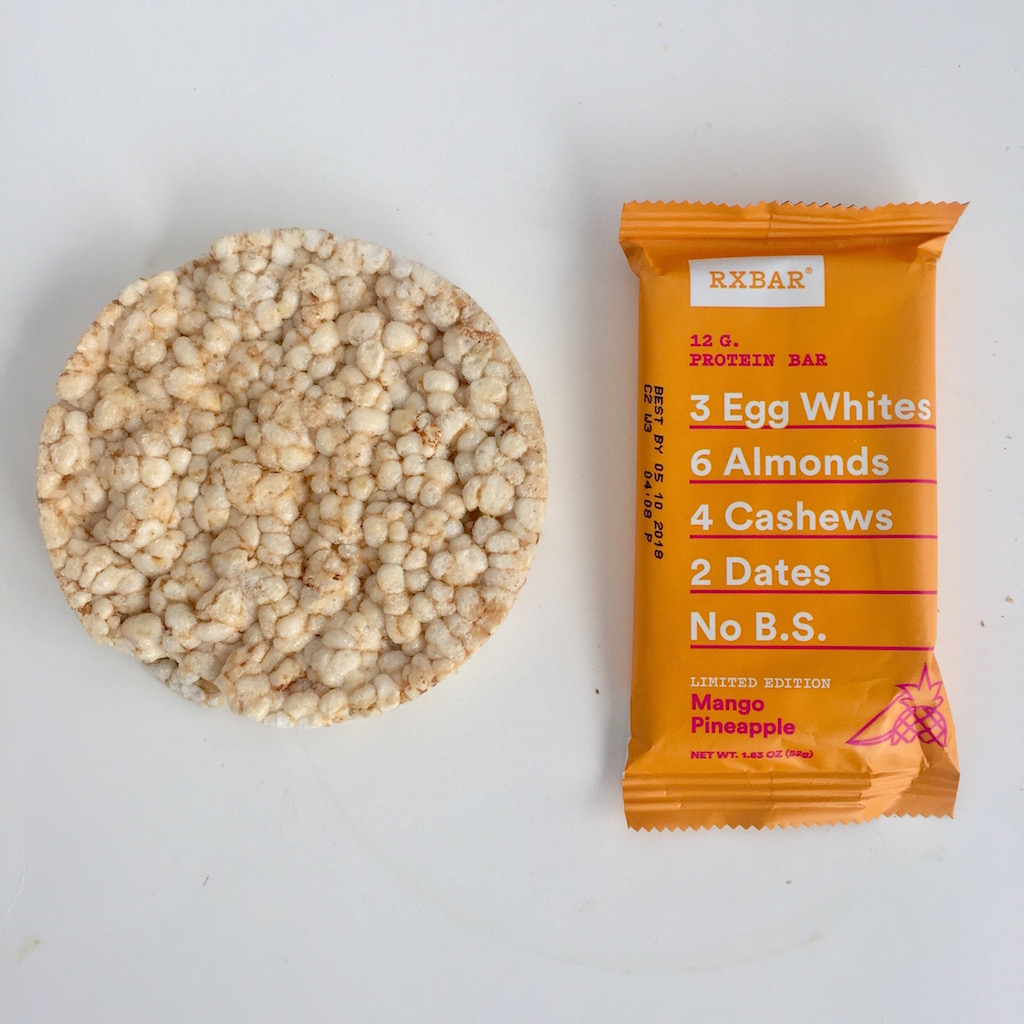 "I always love starting my day with a workout, but I can't do that on an empty stomach!" says Rutsky. "I have at least 8oz of water, some sort of simple carbohydrate such as a rice cake, and usually half of a protein/snack bar."
Breakfast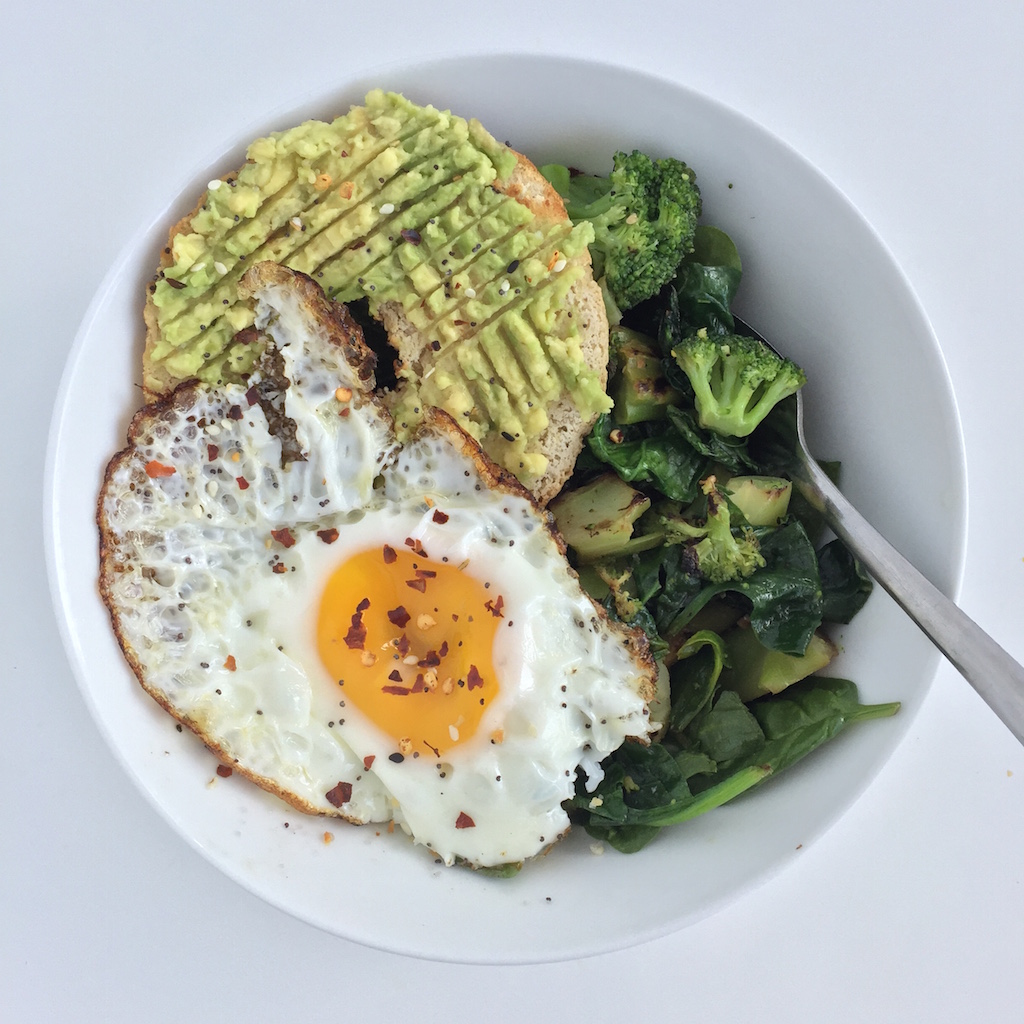 "Post-workout our bodies need proteins and carbs so I had half of a paleo everything bagel from Bedrock Bakers topped with mashed avocado, a fried egg and one egg white, and broccoli/spinach," says Rutsky."
Morning Snack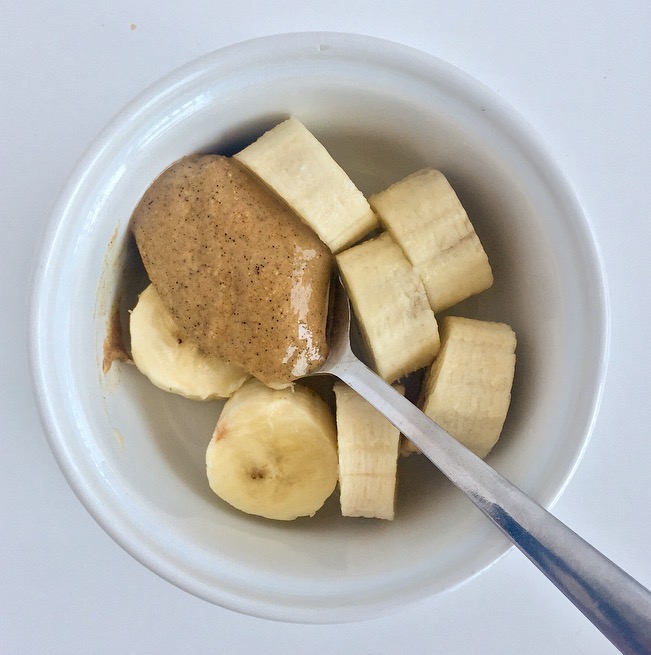 "Since I strength train, my metabolism is pretty high, especially on lifting days," says Rutsky. "I snack between all my meals and always make sure I include carbs/fat/protein so I stay full! Today was a banana with some cinnamon cashew butter."
Lunch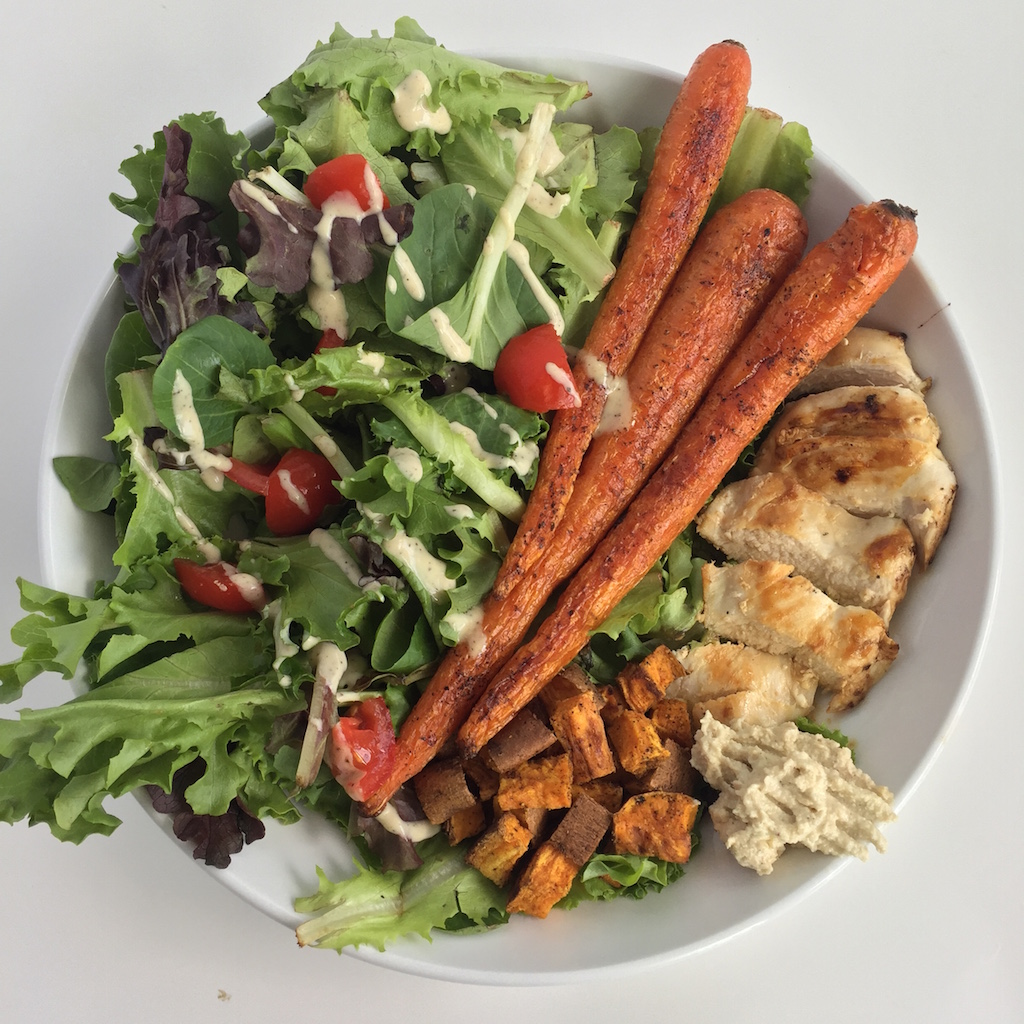 "Typically for lunch I fill a big bowl with greens and top it with whatever veggies I have ready and some grilled chicken (which I always keep prepped in the fridge)," says Rutsky. "Today's toppings were curry roasted carrots and sweet potato, tomatoes, dairy-free ranch dressing, chicken, and hummus."
Afternoon Snack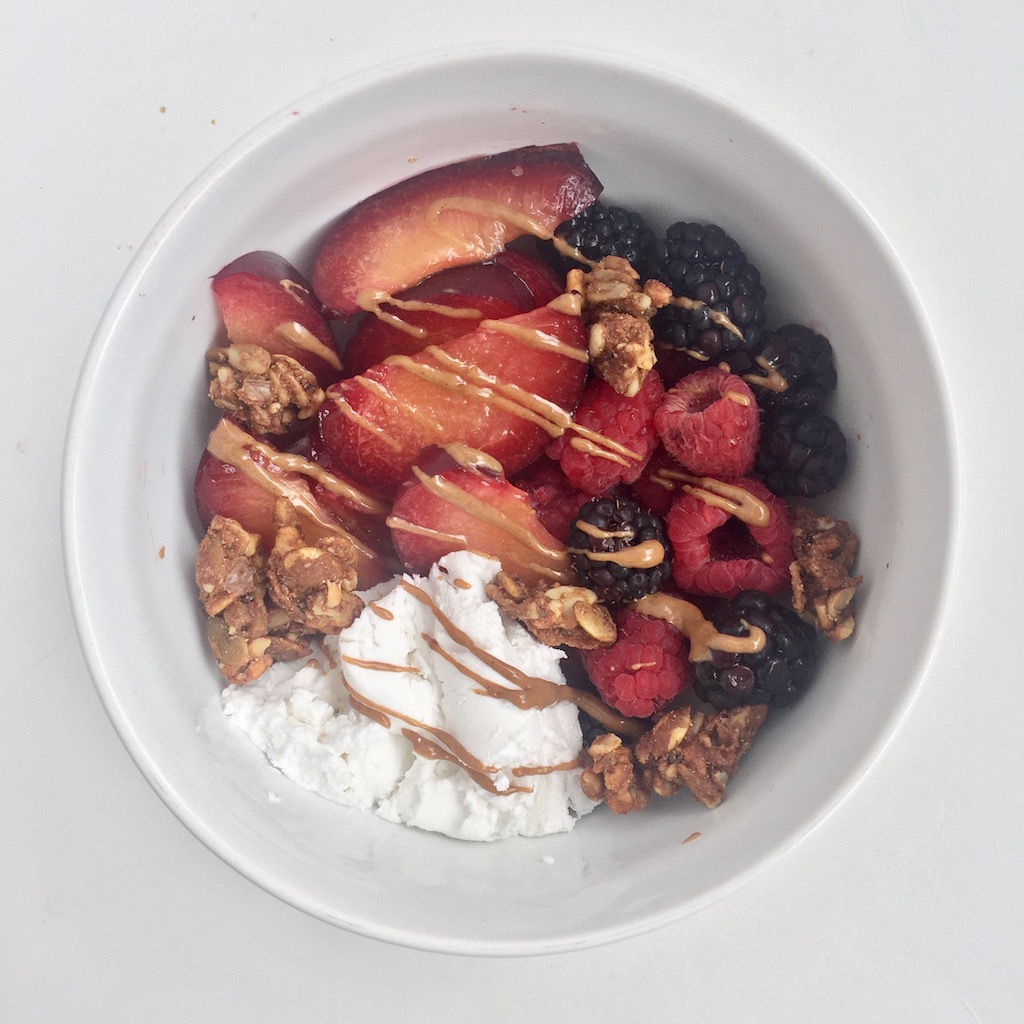 "Snack number two was lots of fresh fruit (raspberries, blackberries, and a plum) with two tablespoons coconut yogurt, grain-free granola and almond butter," says Rutsky.
Dinner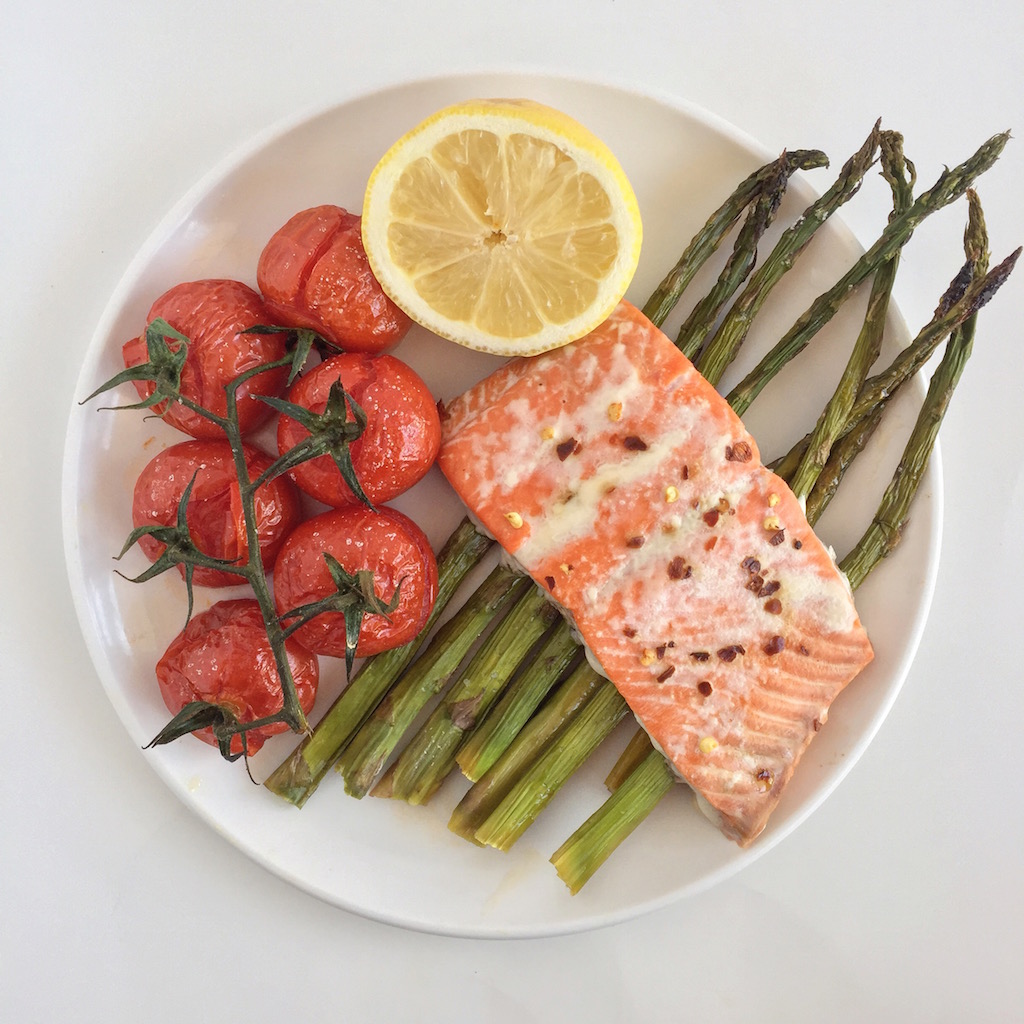 "I usually don't eat a huge dinner partly because I don't want to go to bed overly full and partly because I love dessert and always have to leave room!" says Rutsky. "Simple dinner of lemon pepper salmon, roasted tomatoes, and asparagus."
Dessert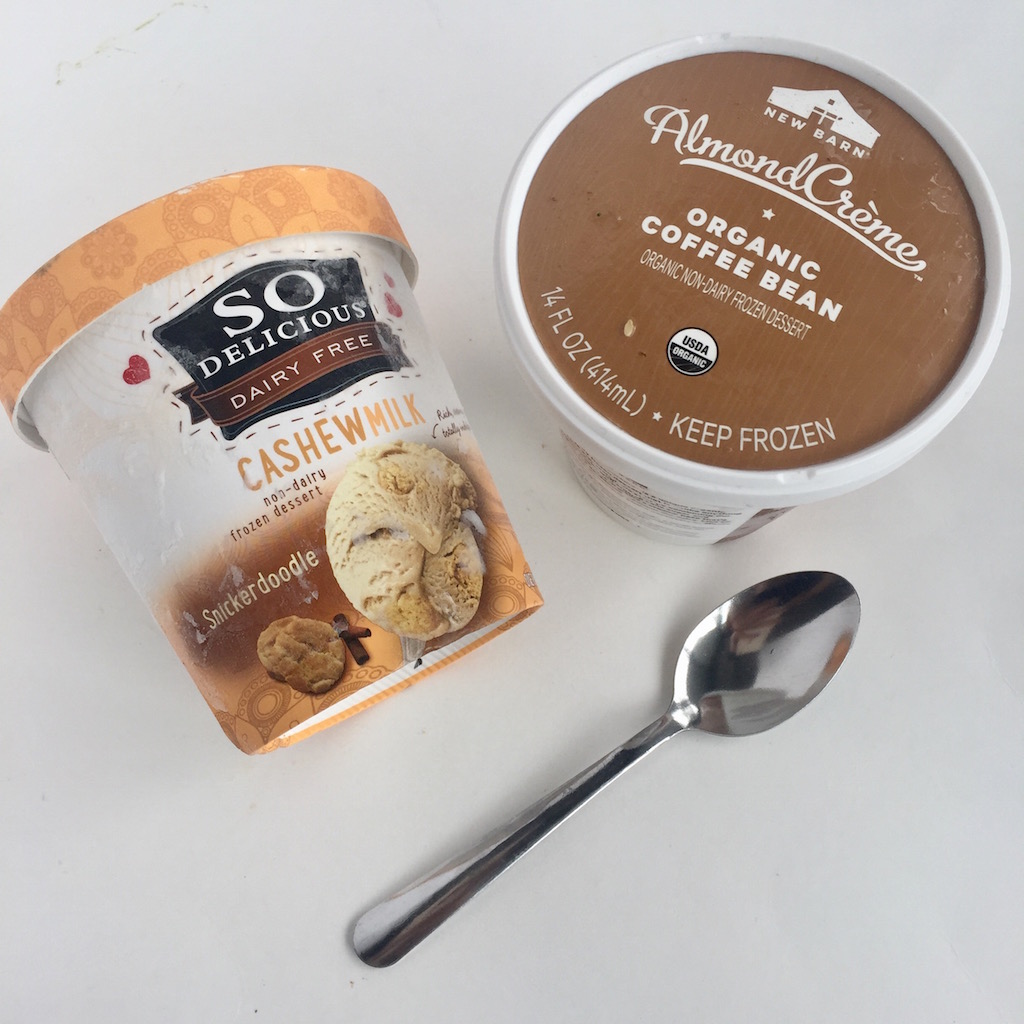 "After dinner, I love having a few bites of something sweet," says Rutsky. "I'm a big ice cream junkie so I usually have one or two dairy-free pints in the freezer. I've also been known to sneak bites of paleo cookie dough I keep on hand!"
Have a Food Diary you'd like to share? Email ccunningham@washingtonian.com.
Consult with your doctor before beginning a new diet. Washingtonian does not endorse any diet without the supervision of a medical professional.