A guide to the newest places to eat and drink.
Little Red Fox owners Matt and Jena Carr are kind of obsessed with tacos and burritos. Tortilla-wrapped foods are a regular part of their home diet, and breakfast burritos are a customer favorite at their Upper Northwest market and cafe. They also bottle and sell their own hot sauce.
So when the manager of the Bike Rack approached them about taking over a counter in the Brookland cyclist shop previously occupied by Filter Coffee, the Carrs knew just what to do. Their adorable new spot, Fox Loves Taco, opens September 9 with all-vegetarian tacos plus coffee. (The lease prevents them from selling burritos, because of a non-compete clause with Chipotle in the Monroe Street Market development.)
The all-day menu includes just six tacos—half with eggs. The small kitchen (a converted storage closet) was one reason for avoiding meat. Also: "We think we can get as much flavor and taste out of vegetables as meat," Matt Carr says.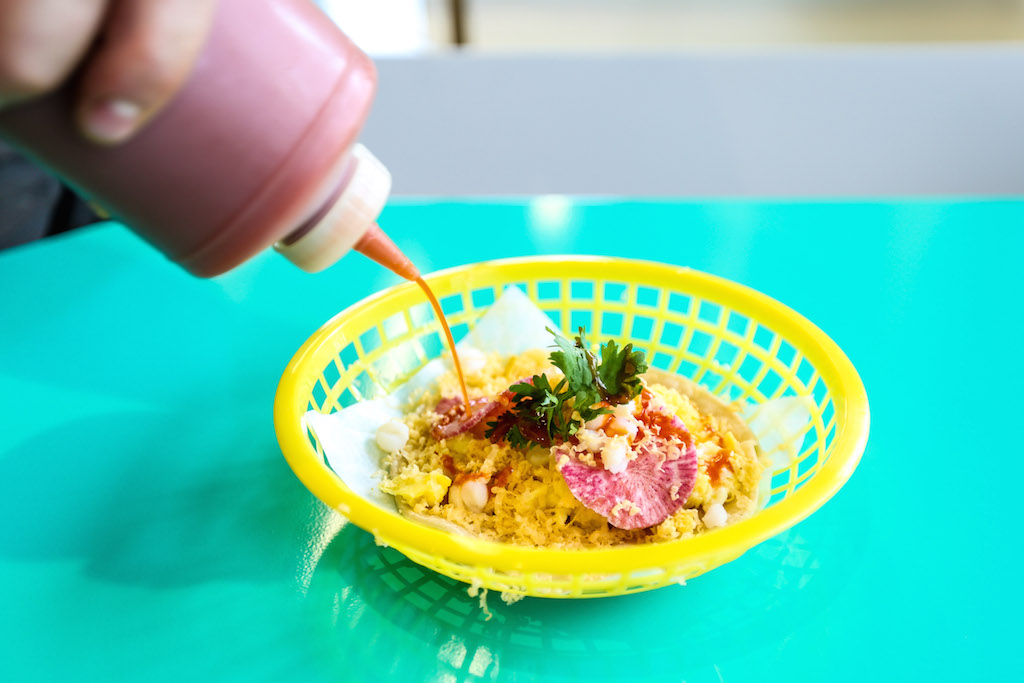 Cauliflower "chorizo" is seasoned with sun-dried tomatoes and spices, giving it the appearance of ground pork. It's combined with pickled red onion, a sweet potato-jalapeno puree, and salsa verde. Other tacos (around $2.50 to $3.50 each) incorporate jerk-seasoned tofu and marinated mushrooms, as well as scrambled and poached eggs. Of course, Fox Hot Sauce will be on all the tables.
Two types of tortillas will be available: vegan and gluten-free corn tortillas from Moctec as well as sweet-potato flour tortillas made in-house. Watch them being pressed at a station next to the espresso machine.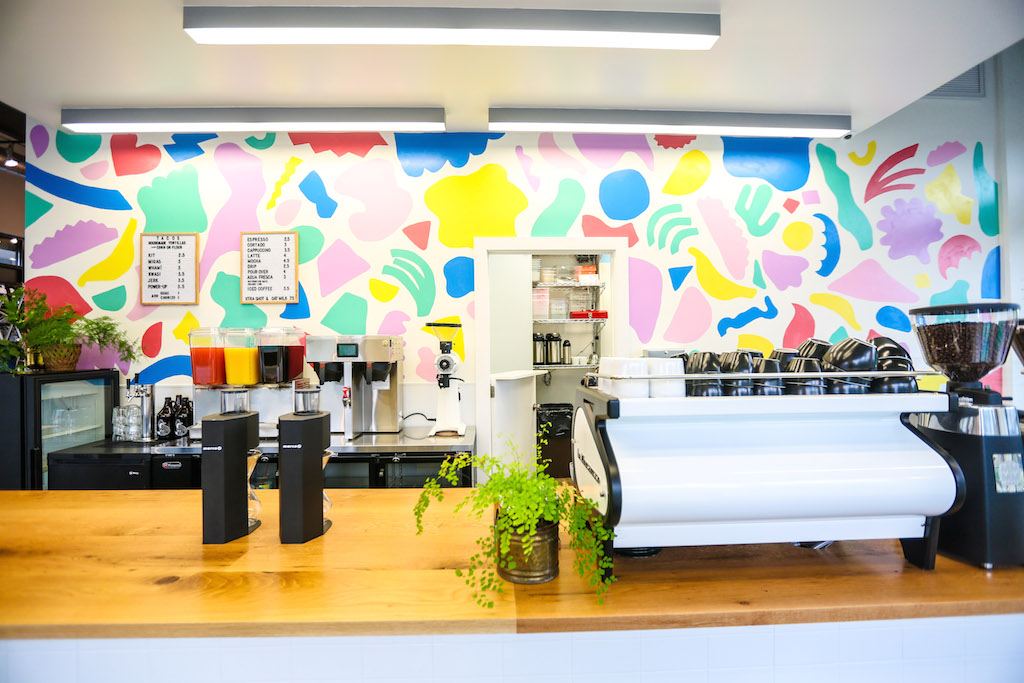 The shop puts just as much emphasis on its coffee, which comes from Coava Coffee Roasters in Portland, Oregon. Carr got to know the roasters while he was living out West, getting his culinary degree and briefly running a vinyl record label.
Fox Loves Taco will also pour orange and strawberry-ginger agua frescas from Misfit Juicery plus kombucha.
Bonus: you only need to walk a few steps to pick up any bike gear.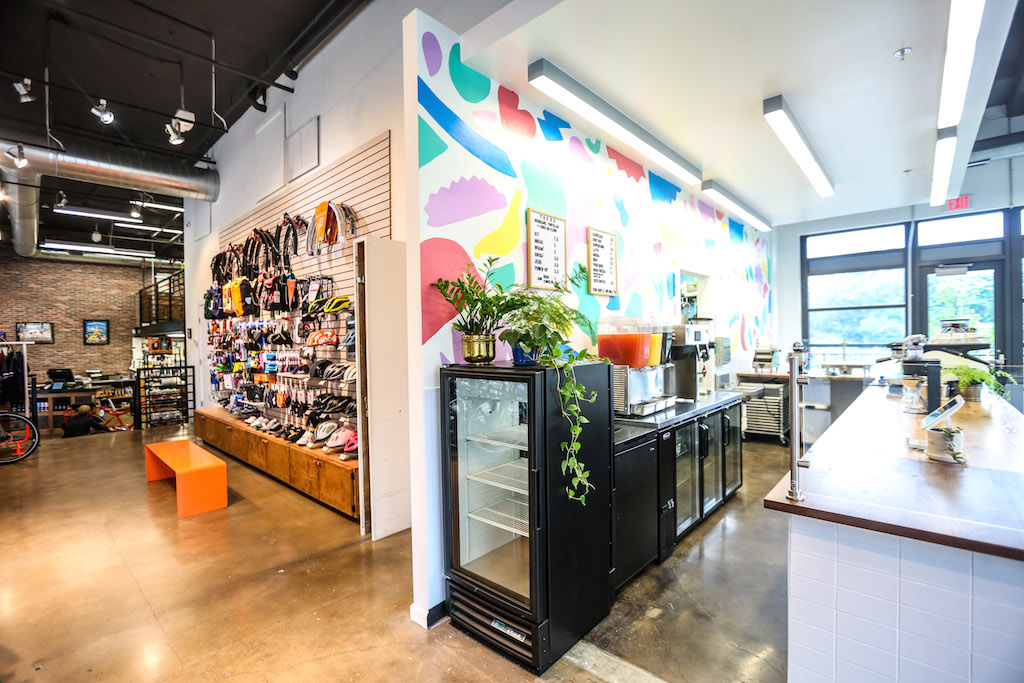 Fox Loves Taco. 716 Monroe St., NE. Open 7 AM to 7 PM.