We may be nearing the end of prime roof deck season, but it still feels like mid-summer at El Techo. Shaw's newest rooftop bar and restaurant is designed to feel like "an adult treehouse," according to co-owner Louie Hankins. The lush space is perched beneath a giant tree and filled with hibiscus flowers, herbs, and Australian palms.
"We really wanted to transport people," says Hankins, who built the space with co-owner and chef Daniel Diaz over the course of several years.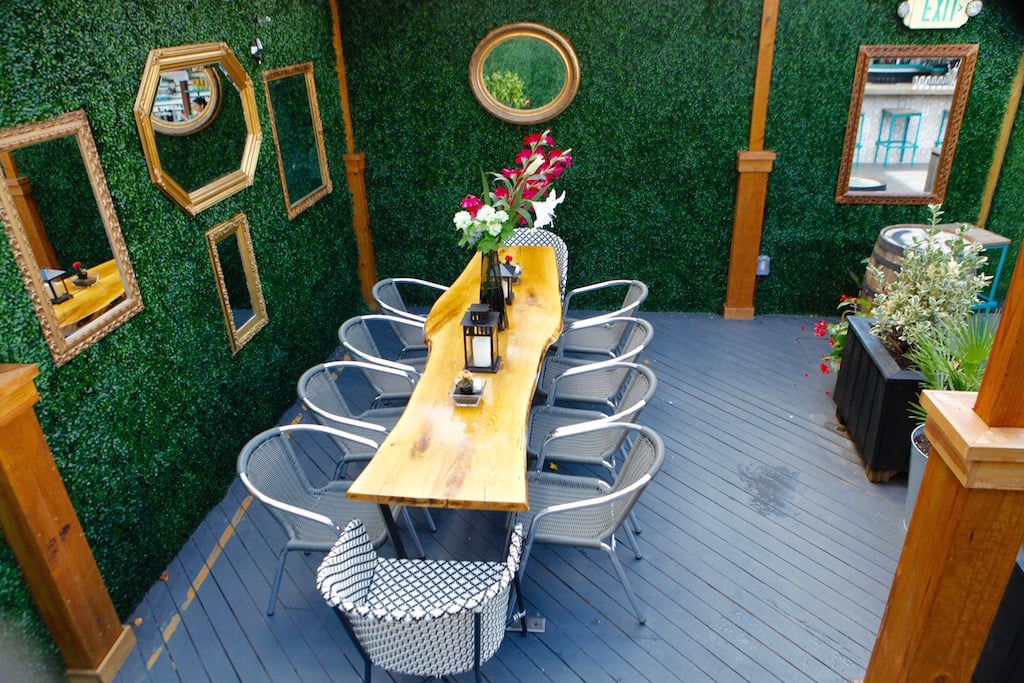 The duo are also behind the ground-floor burrito shop, Rito Loco, and its sister food truck. Patrons can still get the fast-casual lineup of tacos, bowls, and toasty wraps upstairs. But there's also an al fresco menu designed to channel relaxing destinations with a mix of Mexican, Spanish, and Caribbean influences.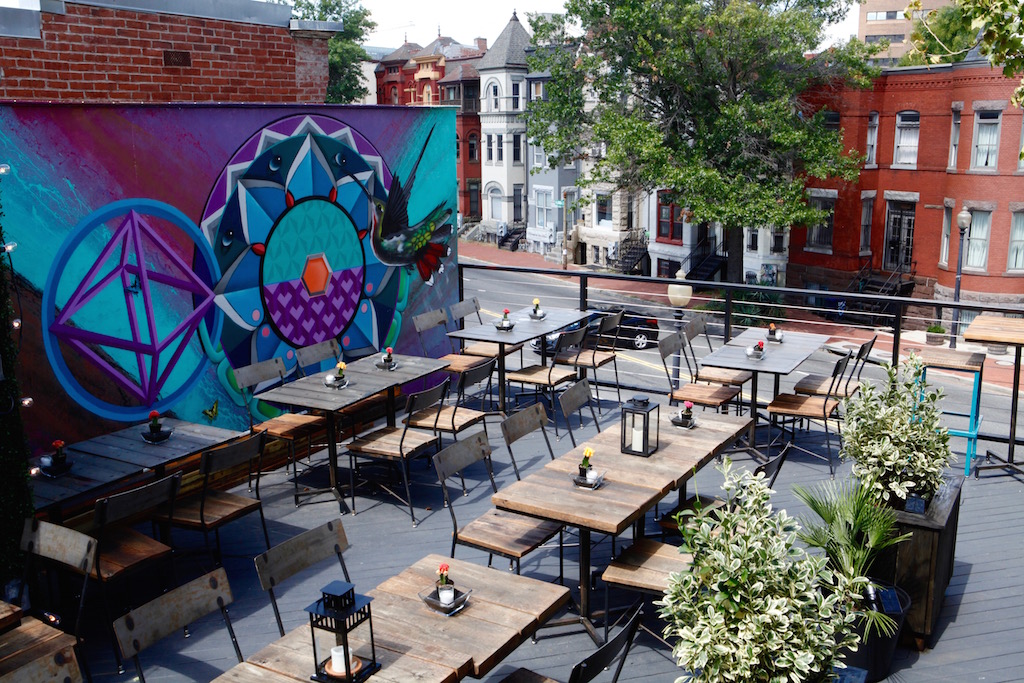 Guests can graze on ceviches, lobster or fried avocado tacos, seafood risotto, and mussels steamed with wine, garlic, and chorizo. Diaz plans to change the menu frequently and offer specials (ready this weekend: a trio of tostones, or fried plantain chips, topped with mojo pork or blacks beans with feta). Rooftop brunch is set to launch next weekend.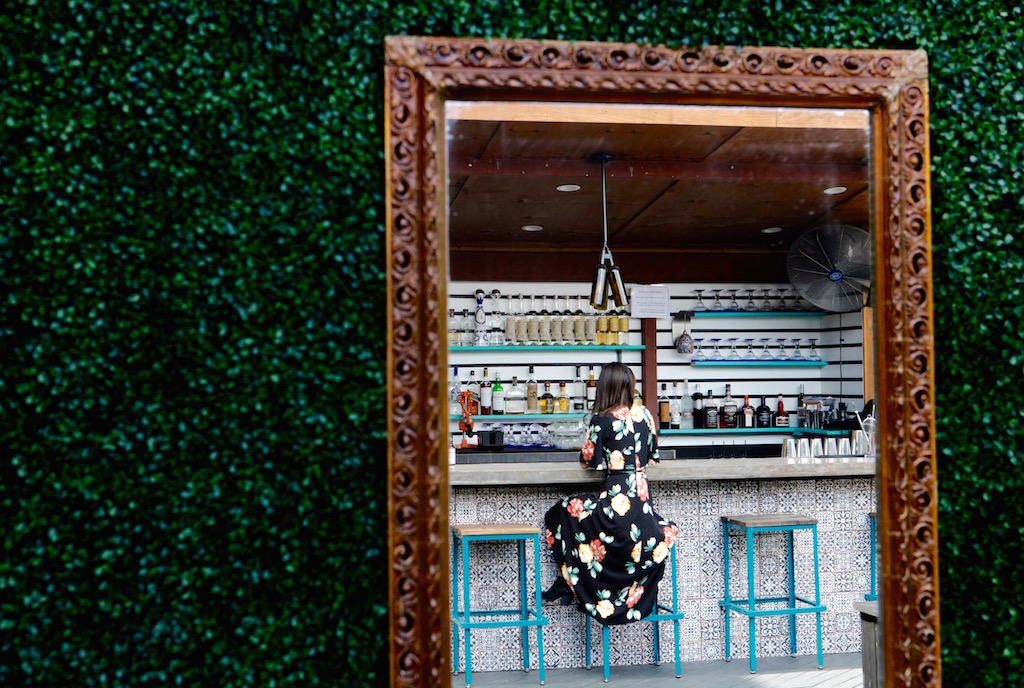 Barman Bryan Tate of Tiger Fork and Founding Farmers is behind the cocktails. A rooftop herb garden produces mint for mojitos alongside other herbs. Other warm weather sips include pineapple-habanero margaritas with mezcal and a cooling cucumber caipirinha.
The rooftop currently seats 46, but Hankins and Diaz plan to eventually expand to around 70. They're also looking into a covering—right now you can get a tan—and heaters to extend service in less-than-tropical weather.
El Techo. 606 Florida Ave. NW. Open Monday through Thursday, 5 PM to 11:45 PM; Friday and Saturday, 5 PM to 1:15 AM; Sunday 5 to 8 PM.