Economic development officials from every metropolitan area in North America woke up Thursday to their dream: Amazon, the world's third-largest retailer and leading provider of logistical solutions you didn't know you wanted, plans to build a second headquarters on par with its 33-building, 40,000-worker campus in Seattle.
Amazon released a request for proposals soliciting bids from cities and regions across the continent. The rewards the company is promising to the eventual winner are the stuff city managers fantasize about: Seattle, according to an Amazon press release, has enjoyed $38 billion of additional local investment and $17 billion in additional income for non-Amazon employees over the years.
So it should be no surprise at all that several DC-area jurisdictions hope to lure in Amazon's second headquarters. And, on paper, the Washington metropolitan region offers up everything on Amazon's list of prerequisites. According to the RFP, the company wants to be in or within 30 miles of a major population center, within 45 minutes of a major international airport, be within one or two miles of a major highway, and have on-site public transportation. The campus itself would start with at least 500,000 square feet of space opening in 2019, and grow to as much as 8 million square feet after 2027.
Already, the District, Arlington, Prince George's County, and Loudoun County have expressed interest in landing Amazon. All four—plus Fairfax County—would seem to fit what Amazon's looking for. The Washington area also has other qualities a company of Amazon's scale would want: highly educated and trained workers, a place current employees might not object to being relocated to, and local officials willing to cut a deal.
Amazon already has a considerable government-relations office in town, and its chief executive, Jeff Bezos has a house here and a secondary reputation as a newspaper baron. But landing a corporate campus big enough to balance the software, customer-service, and research done in Seattle is something else entirely.
Loudoun County might have a competitive edge over its neighbors thanks to its strong existing relationship with Amazon as home to more than two dozen Amazon Web Services data centers, which form the backbone of the consumer-facing internet. It also has an 80,000-square-foot warehouse in Sterling for its Amazon Pantry grocery-delivery service.
Buddy Rizer, the county's development chief, wasted no time in boasting about Amazon's existing presence upon hearing about the new headquarters search. "Obviously we have a great working relationship with the team from Seattle and will pursue this opportunity with our full resources," he told Washington Business Journal.
But even though it already has a lot of Amazon features and encompasses Dulles International Airport, Loudoun is a bit more than 30 miles from downtown DC, and its Metro stations won't be operational until 2020—a bit outside Amazon's stated preferences on the RFP. The District itself, meanwhile, sounds like it's gearing up its own bid, too.
"Washington, DC is open for business and we would be pleased to welcome Amazon," Brian Kenner, DC's deputy mayor for planning and economic development, said in an emailed statement. "We have a thriving tech sector, an highly educated workforce and an expanding business community. These attributes are what attract companies to our city, as demonstrated most recently by Yelp's decision to expand here. The District is positioned to be a desirable location for Amazon's East Coast headquarters."
Yelp announced last month that it is opening a 500-employee sales office near the Verizon Center, scheduled to open later this year. Mayor Muriel Bowser's administration kicked the customer-reviews website a five year corporate-tax holiday and up to $5 million in other tax incentives.
Amazon's going to need a much bigger space than a renovated downtown office building, and that's one area that might trip up the District if it hopes to go far in the Amazon bidding war. (Amazon's also going to extract much more than Yelp; the RFP is quite explicit in stating that incentives to offset initial capital expenditures and ongoing costs will be "significant factors in the decision-making process.") The company's Seattle complex, spread across nearly three dozen buildings, totals 8.1 million square feet—slightly larger than the Pentagon. That's also more than the combined office spaces planned at the Wharf, Capitol Crossing, Midtown Center, and the St. Elizabeths East campus. The only physical space with in the District boundaries that could conceivably become an office park big enough for Amazon might be where Robert F. Kennedy Stadium currently stands. But even that's spoken for: the site is still owned by the federal government, and Events DC, city's sports and convention bureau that operates it, already has plans to someday convert it into a sports-and-recreation campus.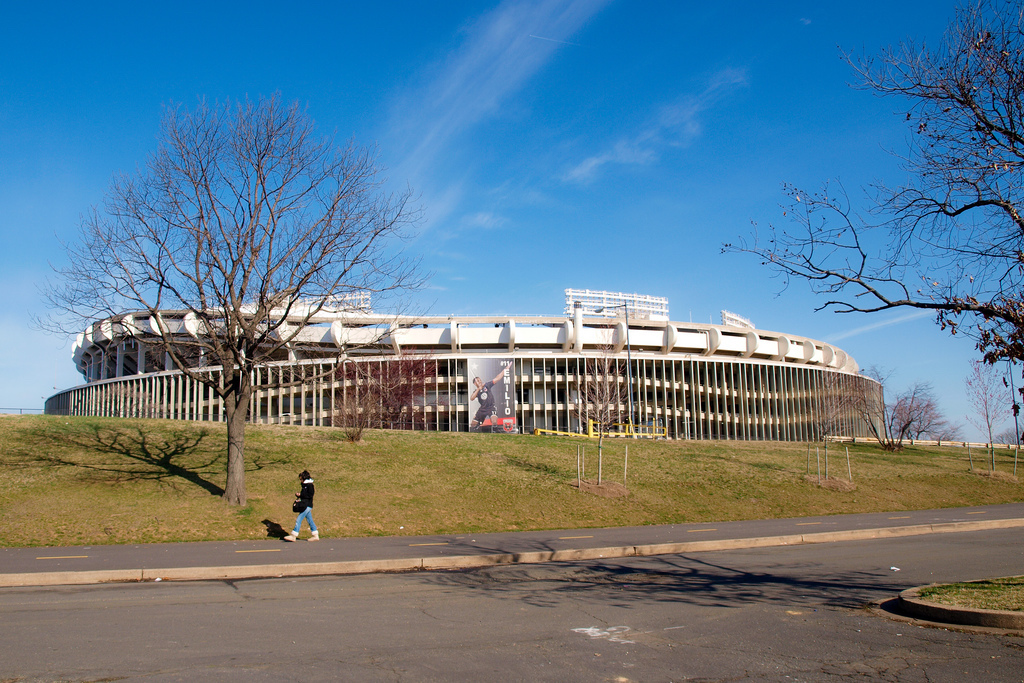 Despite some obvious limitations, jurisdictions around Washington and every other major US and Canadian city are going to make a play for Amazon. And if the District can come up with a pitch that addresses its space limitations, or Loudoun can craft a proposal that works around its transit development, the Washington area should be one of the strongest suitors.
In terms of quality-of-living, potential workforce, and accessibility, its highly competitive with the likes of Atlanta; Baltimore; Boston; Denver; Austin, Texas; Raleigh, North Carolina; or the handful of other cities Marketwatch listed as potential winners. For all of Metro's foibles, it's more robust than what you'll find in Atlanta, Austin, or Raleigh. Baltimore is probably not big enough. And who actually wants to move to Boston?