450,000 square feet. That's roughly the size of 20 H&M stores put together, or more than 100 McDonald's. It's also how big The St. James, a new sports and wellness complex in Springfield, Virginia, will be when it opens in September 2018.
The complex, which broke ground for construction on Thursday, has so many different elements to it, it sounds like satire when you list it all out—but we'll try anyways. There will be a FIFA regulation-sized turf field, two NHL regulation-sized ice rinks, four full-length basketball courts (which can transform into nine volleyball courts), an Olympic regulation-sized pool, six batting cages, eight international regulation-sized squash courts, seven golf simulators, 3,000 feet of climbing and bouldering walls, a gymnastics training center, a 50,000-square-foot health club gym, a spa, and a sports medicine center.
Oh but wait, there's more: There's also plans for a 6,000-square-foot indoor water park; an "active entertainment center" with obstacle courses, zip lines, trampolines, virtual reality, and a gaming theater; a restaurant; and a sports shop.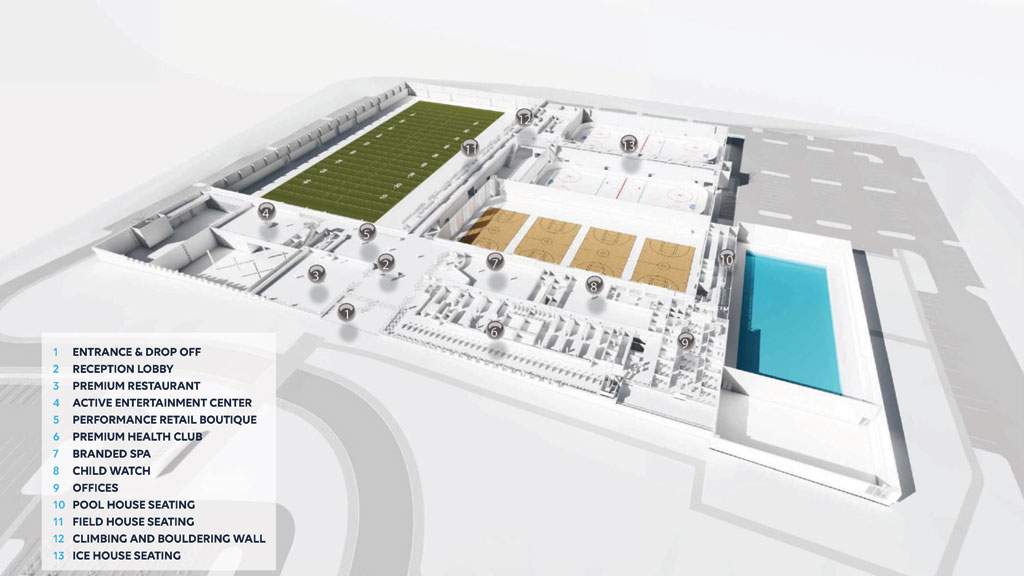 While the trend for the past few years has moved away from big-box gyms and more towards smaller, boutique gyms, The St. James' founders, Kendrick Ashton and Craig Dixon in partnership with Cain International, saw a hole in the market for an everything-under-one-roof concept.
"When you've got a family with three, four, five people that have very busy lives outside of their sports and wellness and fitness passion, they end up going in 85 different directions because the market is incredibly fragmented," says Ashton.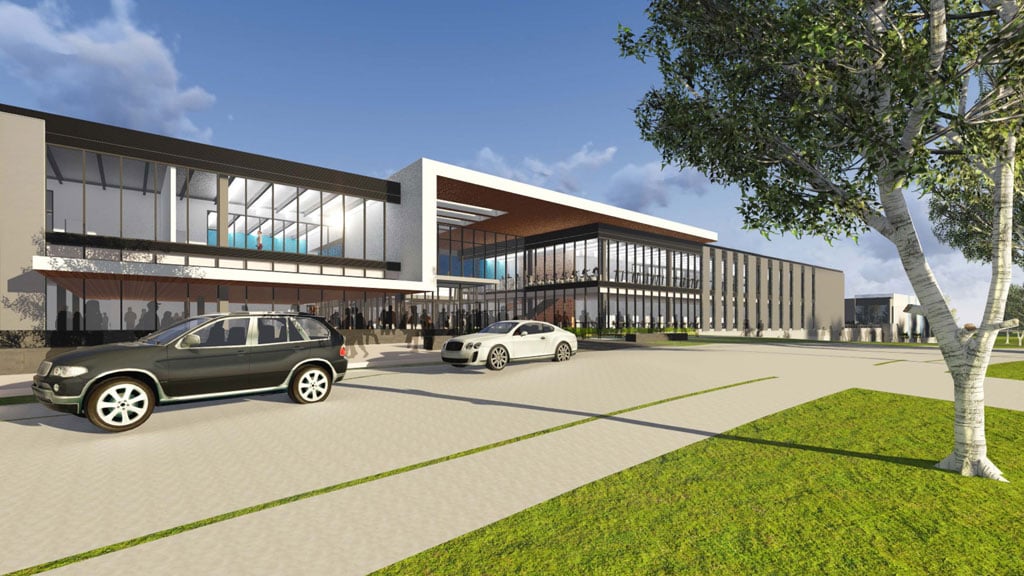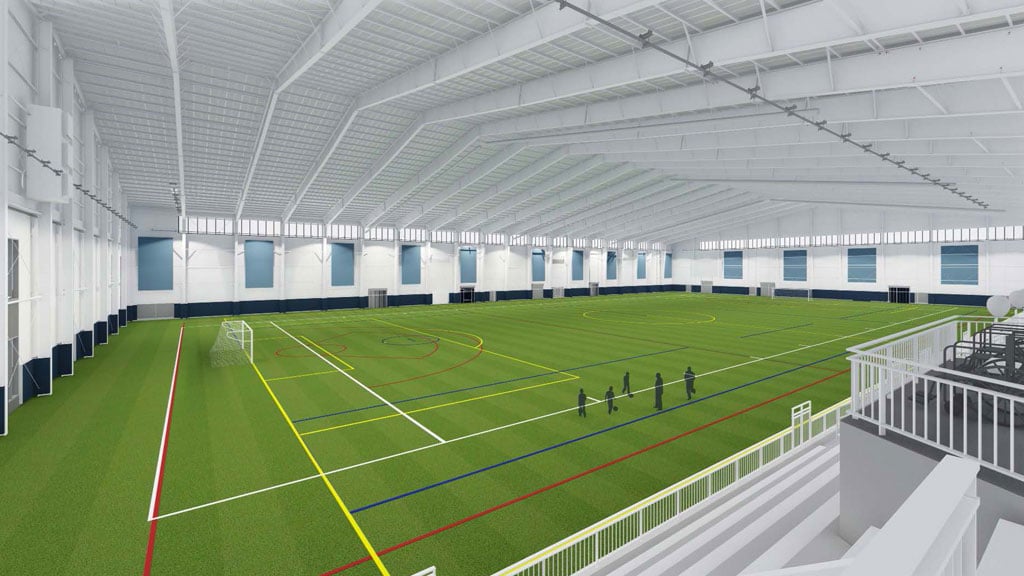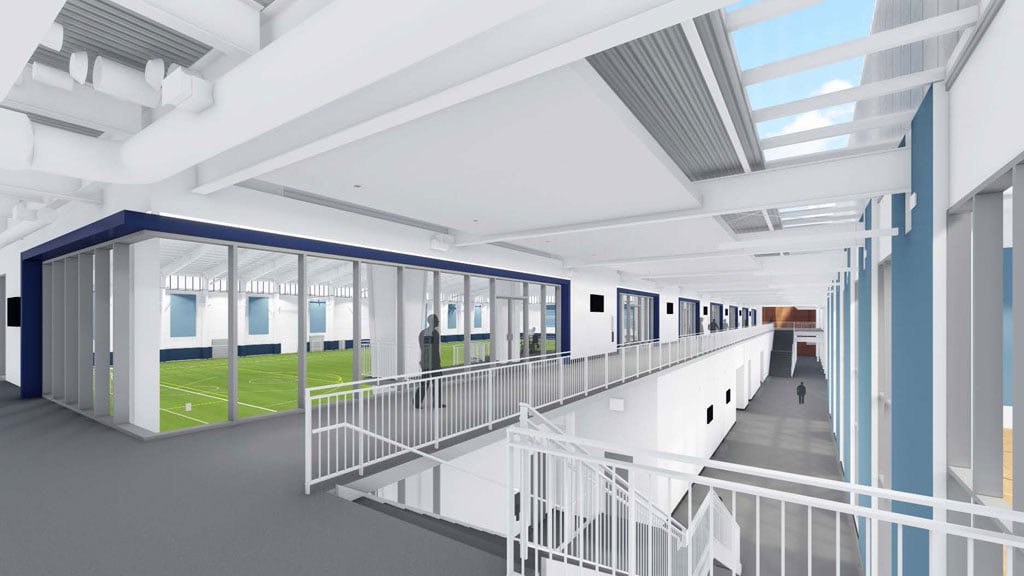 The St. James isn't the first of its kind. Chicago's East Bank Club is another 450,000-square-foot sports facility with upscale amenities. It was after visiting a number of jumbo sports centers around the country that Ashton and Dixon, who have been friends since college, started thinking that DC needed a massive sports complex of its own. In terms of size, The St. James is moving in the opposite direction from the small gym trend, but Ashton and Dixon did take away one lesson from the boutique fitness boom: the value in creating your own fitness content.
"One of the obvious takeaways from the boutique explosion is that they're very focused on customer experience and they're very focused on creating content," says Ashton. "They are not just a box and people come in and figure out how to use things themselves."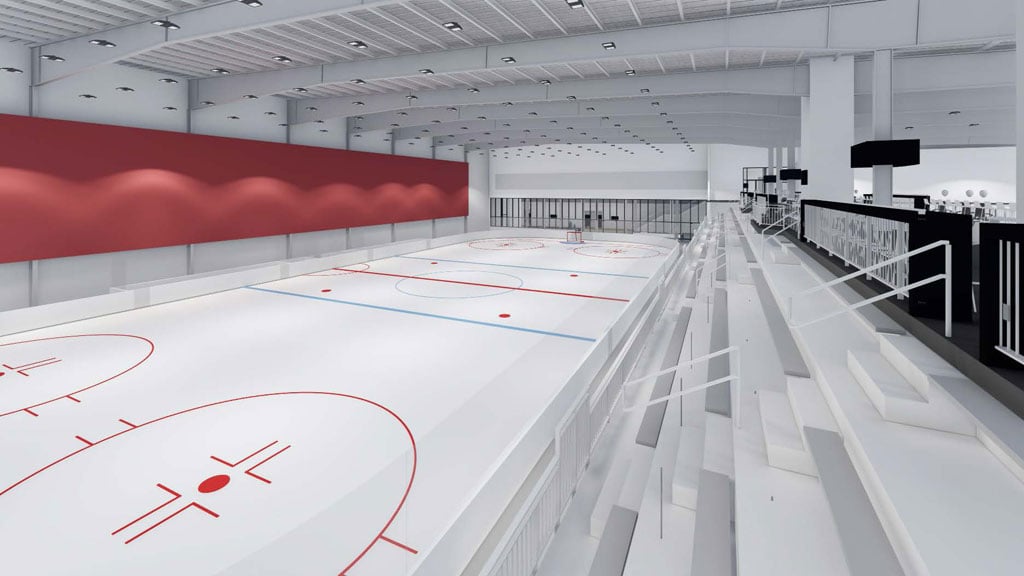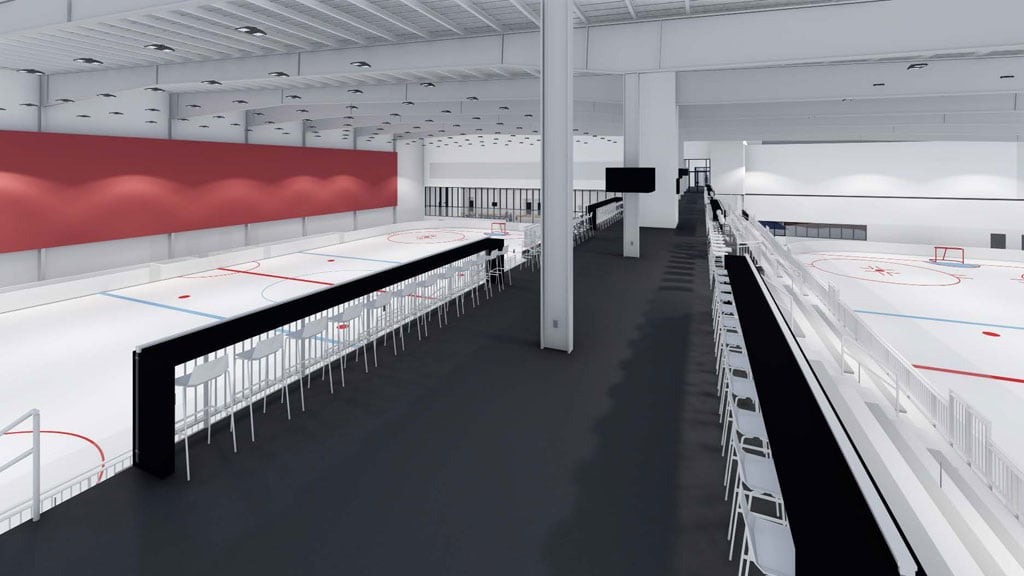 Whether it's a Mommy and Me tumbling class in the gymnastics facility or a youth soccer team or a hockey training camp, Dixon says that The St. James is looking to present a "consistent and really high-quality" experience by providing all of the programming. Those experiences and programs will be accessible for a fee by anyone in the general public without a membership. But for those who purchase a health club membership—which Ashton says will be around $150 for an individual or $250 for a family—they will be able to both sign up for activities early and at a reduced price.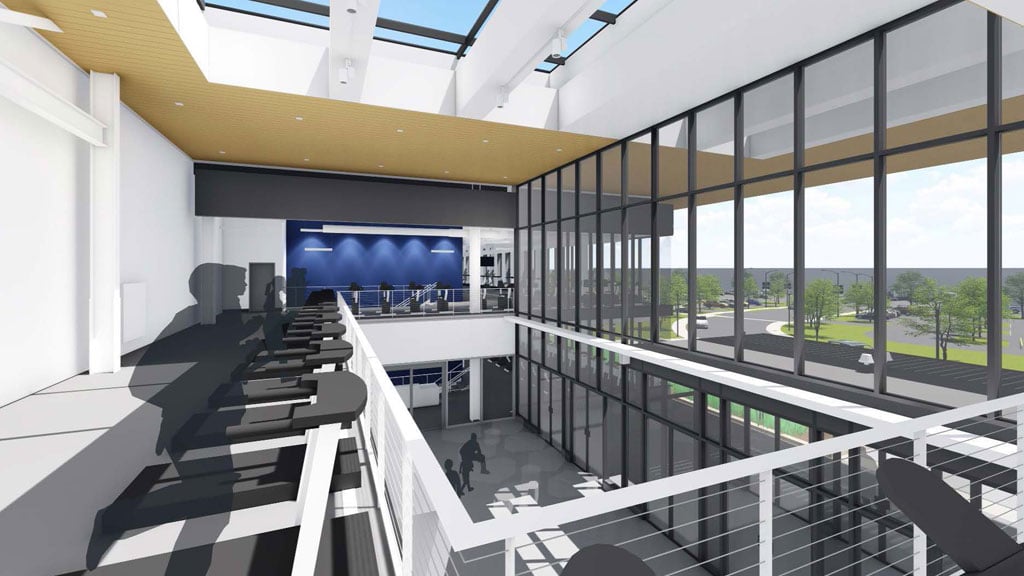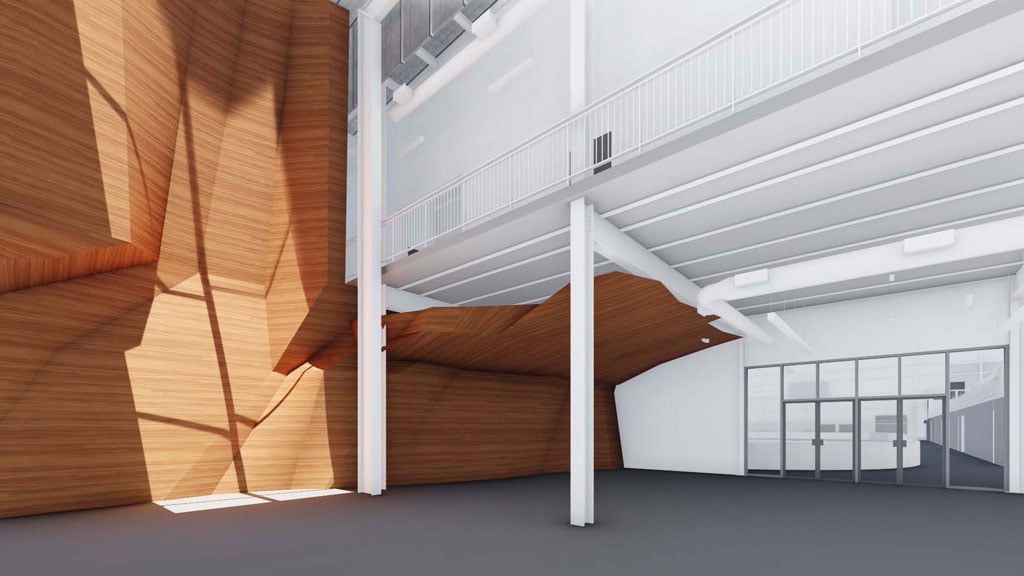 Though construction has just begun, sign-ups for membership for the complex are already available on The St. James' website. When completed, the center will be located at 6805 Industrial Rd., Springfield, Virginia. In the meantime, take a look through the renderings of the building plans, and—since the complex will be open 24 hours a day, seven days a week—go ahead and start dreaming about how you're never going to leave.