A guide to the newest places to eat and drink.
Succotash looks like a genteel Southern restaurant. Chef Edward Lee's new Penn Quarter venture is housed in the former Equitable Bank Building, which was recently restored with help from the DC Preservation League to maintain the space's early 20th-century Greek Revivalist architecture. The romantic maze of white marble and columns features flickering gas lanterns and a 50-foot vaulted glass atrium that bathes the dining areas in gauzy light.
A look at the menu tells a less traditional story: chicken wings from the kitchen's 1,200 pound Southern Pride smoker alongside roasted salmon with Southern XO sauce, edamame grits, and white kimchee.
"We're a Southern restaurant that's going to have a very strong opinion about who we are, and to me, the South has always been very global," says  Lee. "It's a beautiful time to be cooking Southern food since we're asking tough questions, and understanding that it's a lot of more complex than we first gave it credit for."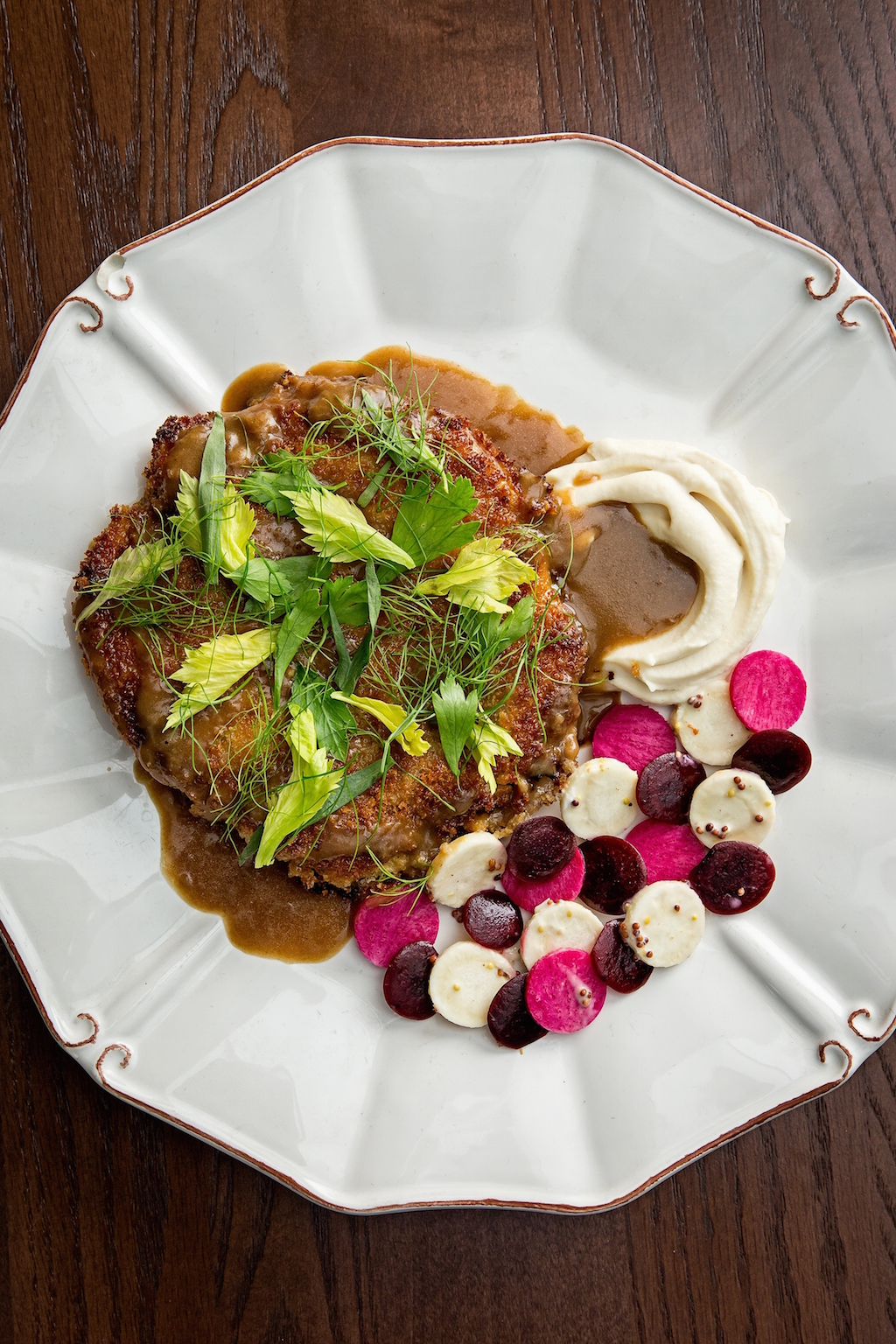 Lee has built a reputation on marrying his Korean heritage and Southern culinary traditions, including television appearances (Top Chef, PBS's The Mind of a Chef), his cookbook Smoke & Pickles, and now four restaurants between Louisville, Kentucky and Washington. (The first Succotash opened in National Harbor, Maryland two years ago.) This inaugural DC venture with partner Knead Hospitality + Design marks the most ambitious eatery to date, first and foremost due to its massive size.
"Full disclosure: I'm really terrified," says Lee of opening a 310-seat restaurant, bigger than all of his Kentucky ventures combined. "Our goal here is to make it feel small."
To that end patrons can drink and dine in several spaces: a first-floor dining room and bar, a second-floor balcony overlooking the action, and a mahogany-paneled mezzanine room equipped with a second bar for sipping an extensive lineup of whiskeys and cocktails. Eventually Lee plans to roll out a chef's table in the "hearth room" in the basement (currently reserved for private events). Closer on the horizon: lunch and brunch.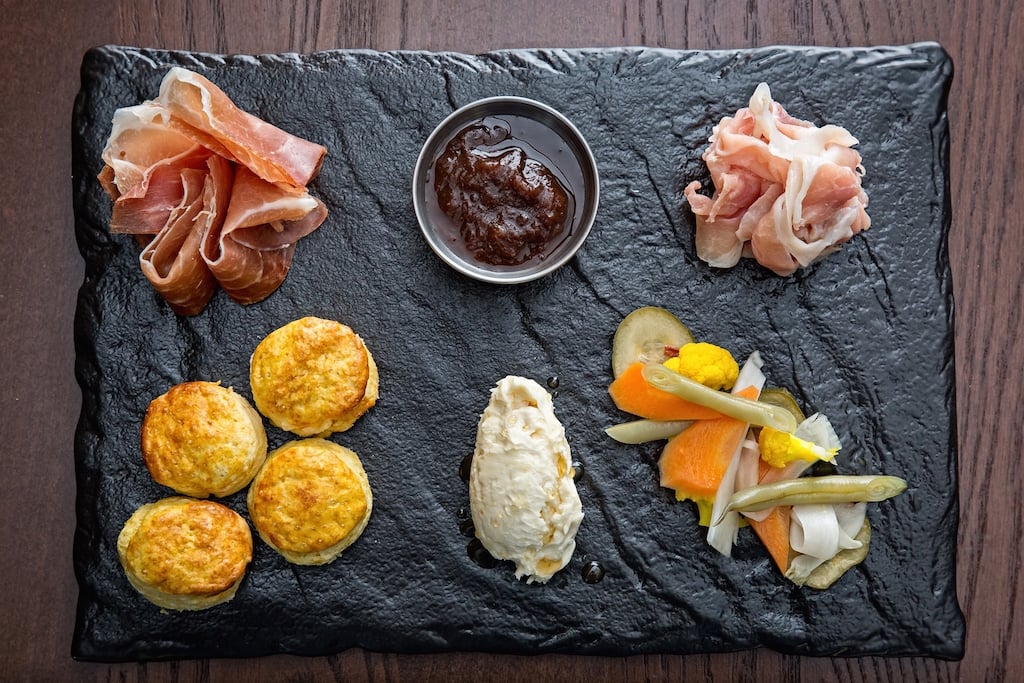 Around half of dishes are carried over from the flagship—that "dirty" fried chicken glazed in sweet-hot gochujang sauce isn't going anywhere—while new offerings are a little more ambitious and refined for the historic DC digs. Sweet corn panna cotta is dressed with bacon and spoonbill (paddlefish) caviar, while the ubiquitous burrata appetizer is reinvigorated with an exotic mix of shaved Brussels sprouts, crispy pig ears, and fermented miso honey.
Patrons looking to one-up the fried chicken can try crispy duck schnitzel wrapped in country ham with pickled cherries and gravy. Ingredients like smoked soy and curry dot the menu alongside grits and pimento cheese—a cultural and culinary blending that Lee says is becoming more common.
"I drive through the South and I see a lot of immigrants—Chinese, Indians, Mexicans—and the contributions they're making," says Lee. "My chef friends go out to Vietnamese restaurants and are like, 'This food is really good.' And little by little those foods merge together. It's not the phenomenon of Paula Deen and this caricature of Southern food that's 'Hey y'all' and checkered red tableclothes."
Succotash. 915 F St., NW; 202-849-6933. Open daily for dinner at 5 PM (soft-opening hours). Lunch and brunch coming soon.