Many big-name chefs and restaurateurs eschew the suburbs for the city, especially for their more "ambitious" ventures. Mike Isabella has made a point of doing the opposite. The DC-based restaurateur has branched out to Arlington and Bethesda with Kapnos Taverna and Kouzina, respectively, plus a massive Tysons Corner food hall slated for November (among other outposts). His latest: a second branch of the Greek island-inspired Taverna, which opens for dinner in College Park on Monday, September 25.
"The suburbs have been good to us," says Isabella. "People want to eat in a city restaurant, even if they don't want to go into the city every time."
Kapnos chef/partner George Pagonis draws from the Greek isles for the seafood and vegetable-heavy menu—familiar territory given his family's home in the Aegean chain. Dishes will closely mirror the Ballston location (with the exception of raw bar items, limited to Virginia). Sharing is encouraged, whether mezze like grilled octopus, dips with fresh-baked flatbreads, or family-style platters of whole roasted branzino and lamb shoulder.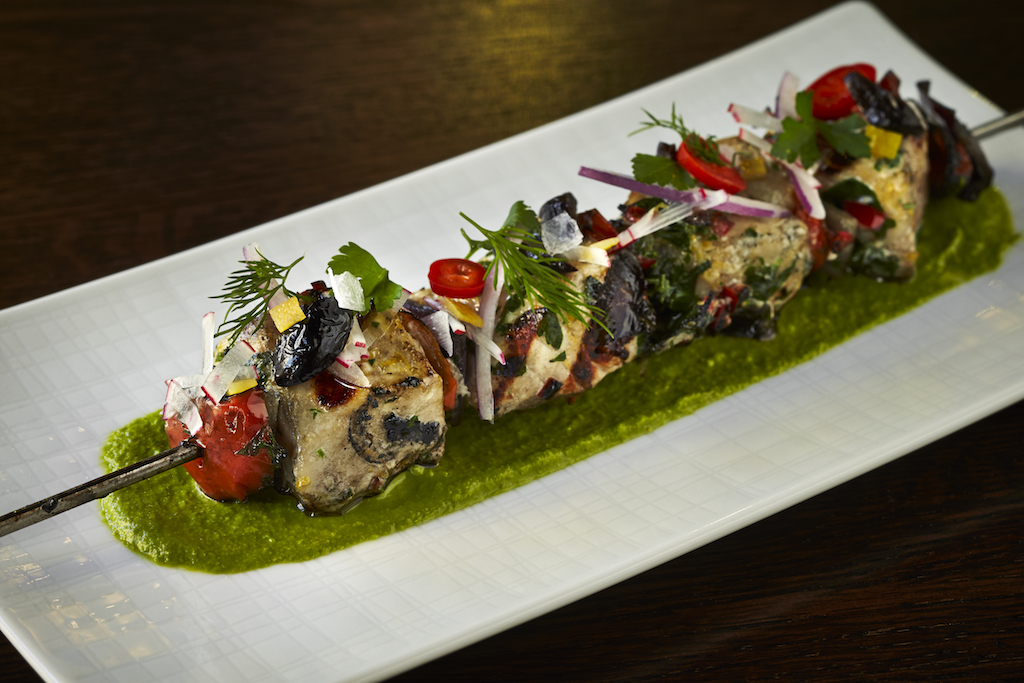 The 143-seat restaurant is housed in the newly-opened Hotel at the University of Maryland and plans to cater to a mix of campus residents, travelers, and locals. Lunch and brunch will start in the first two weeks of October. Lunch includes a $16 express deal (gyro sandwich, side, drink), while brunch will be more leisurely with an all-you-can-eat-and-drink option.
On big game days, the kitchen will make Greek riffs on popular bar snacks like harissa wings and lamb sliders. A large bar area, with a separate street entrance from the hotel, will also serve barman Taha Ismail's Mediterranean cocktails, an extensive list of wines, and six draft beers (including a recent Isabella collaboration with 3 Stars Brewing Company).
Another iteration of Isabella's Greek restaurants, Kapnos Marketa, will roll out in the Tysons food hall as a more fast-casual version of its sister restaurants. Chances are that won't be the last.
"Kapnos Taverna and Kapnos Kouzina are the things we want to roll out in the future," Isabella says.
Kapnos Taverna College Park. 7777 Baltimore Ave., College Park; 301-864-1983. Open for dinner: Mon. through Thurs. and Sun., 5 to 10 PM; Fri. and Sat., 5 to 11 PM.