A new administration representing a change in political party usually yields a crop of new powerful women. Not in 2017: The federal-government fields are largely fallow, with a lot of agency appointments still open. Most slots that have been filled have gone to men. On the other hand, women are thriving in business, academia, arts, and media. Our list of the most powerful women in Washington offers a refreshing group who have made their way to the top.
Local Public Powers
Muriel Bowser, mayor of DC. The District's economy is strong, and one poll indicates she'll likely win a second term.
Sharon Bulova, chairman, Fairfax County Board of Supervisors. Bulova easily won reelection in 2015, and her role in getting the Silver Line's first phase completed, despite Metro's budget problems, cemented her support.
Barbara Comstock, US representative from Virginia. Though she won in 2016 without endorsing Trump, Comstock remains the rare Republican in our ever-bluer region's congressional delegation—and is therefore someone locals count on for help with issues such as Metro funding or treatment of federal employees.
Margaret E. McKeough, executive vice president and chief operating officer, Metropolitan Washington Airports Authority. McKeough's challenge: make Dulles more competitive with BWI.
Eleanor Holmes Norton, DC delegate to Congress. The District's indefatigable nonvoting representative has less influence in the Republican House, but when she raises issues such as the mistreatment of airline passengers, she's heard and respected.
National Powers
Kellyanne Conway, counselor to the President. She was the first woman to run a GOP presidential campaign and has been a tenacious defender of Trump on controversial issues such as firing FBI director James Comey.
Betsy DeVos, Secretary of Education. One of the most powerful members of Trump's cab­inet has a clear agenda favoring school choice and scaling back federal education initiatives.
Carla Hayden, Librarian of Congress. Hayden is determined to make LoC resources more available online.
Dina Powell, deputy national-security adviser for strategy. Having served in the George W. Bush White House, she knows her way around Washington better than many other Trump appointees.
Ivanka Trump, assistant to the President. The first presidential daughter in modern history to get an official West Wing job, she has vague responsibilities but shows up at her father's side in unexpected places such as the G20 summit.
Seema Verma, administrator, Centers for Medicare and Medicaid Services. Her agency is responsible for health-insurance programs covering 130 million people. Even if Medicaid shrinks, Verma will have a major portfolio.
Janet Yellen, chair, Board of Governors of the Federal Reserve System. Her judicious policy of raising interest rates very slowly has helped the stock market boom, but it's still unclear whether President Trump will reappoint her in 2018.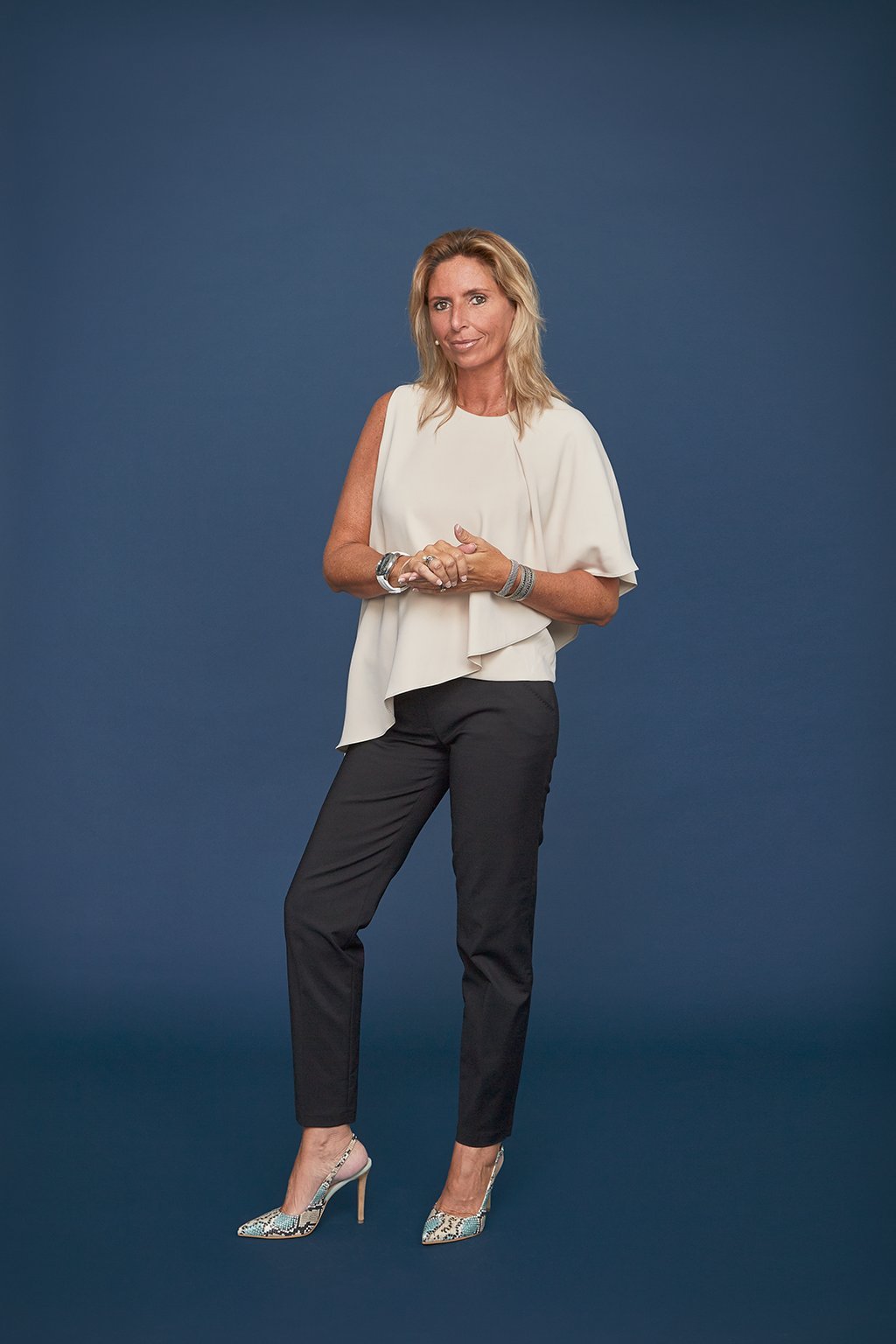 On the Hill
Susan Collins, US senator from Maine, and Lisa Murkowski, US senator from Alaska. The two Republicans proved the power of saying no when they refused to support the measure to debate the bill repealing Obamacare, then voted against the bill itself.
Janet Fisher, deputy general counsel, Senate Select Committee on Intelligence. She'll be a player as the in­vestigation into Russian influence on the Trump campaign progresses.
Kamala Harris, US senator from California, and Elizabeth Warren, US senator from Massachusetts. The outspoken Dems could be contenders for 2020 presidential bids.
Kristin R. Jepson, security director, House Permanent Select Committee on Intelligence. Jepson will likely be handling sensitive information as the intelligence committee probes Russia's election influence.
Elizabeth MacDonough, Senate parliamentarian. MacDonough rules on how bills comply with budget rules. She advised the Senate to nix provisions of the GOP health-care legislation that violated rules prohibiting use of the budget process to change public policy.
Nancy Pelosi, minority leader, US House of Representatives. The more the Republicans quarrel and stumble, the better Pelosi looks.
Cathy McMorris Rodgers, US representative from Washington state. The Republican Conference chair is the lone woman in the GOP congressional leadership.
International Powers
Jane Harman, CEO, Woodrow Wilson International Center for Scholars. Harman—also on the Defense Policy Board, State Department Foreign Policy Board, and Homeland Security Advisory Committee—has cred as a former Con­gress member who served on key foreign-policy and intelligence committees.
Dina Kawar, ambassador from Jordan. Kawar was Jordan's permanent representative to the United Nations and the first Arab woman to preside over the UN Security Council.
Christine Lagarde, managing director, International Monetary Fund. Head of one of the world's most powerful institutions, she was reelected to a second term in 2016.
Education
Sylvia Mathews Burwell, president, American University. The former Health and Human Services Secretary is the first woman to lead AU.
Charlene M. Dukes, president, Prince George's Community College. Dukes helped snag a $5-million National Science Foundation grant to create the National Cyberwatch Center, headquartered at PGCC.
Barbara Kanninen, chair, Arlington School Board. Kanninen will have to balance budget concerns with the need for a fourth comprehensive high school in the county as well as technology updates.
Patricia McGuire, president, Trinity Washington University. Thanks to her leadership, Trinity became the only private university to offer programs in DC's underserved neighborhoods east of the Anacostia River.
DeRionne Pollard, president, Montgomery College. Pollard has focused MC—a three-campus institution with 60,000 credit and noncredit students—on training for jobs in high tech and has partnered with Montgomery County public schools and the Universities at Shady Grove on a program to help students transition from high school to college.
Mary Ann Rankin, senior vice president and provost, University of Maryland College Park. Among her achievements as UMD's chief academic officer, she launched the Edward St. John Learning and Teaching Center to enhance teaching and find ways to help students succeed academically.
Arts
Marin Alsop, music director, Baltimore Symphony Orchestra. One of the US's few women conductors has increased the BSO's Montgomery County audience with her "Off the Cuff" post-performance discussions and a commitment to music education in schools.
Jenny Bilfield,CEO, Washington Performing Arts. Venues count on this cultural mainstay's programming—from violinist Maxim Vengerov to Wynton Marsalis and the Jazz at Lincoln Center Orchestra—to keep seats filled.
Melissa Chiu, director, Hirshhorn Museum; Christine Mullen Kreamer, acting director, National Museum of African Art; Kim Sajet, director, National Portrait Gallery; Stephanie Stebich, director, Smithsonian American Art Museum and Renwick Gallery; andLori D. Yarrish, acting director, Anacostia Community Muse­um. These Smithsonian directors are bringing new ex­citement with dazzling shows such as "Yayoi Kusama: Infinity Mirrors" at the Hirshhorn and "Wonder" at the Renwick.
Monica Jeffries Hazangeles, president, Strathmore. She's responsible for 250-plus performances a year at the North Bethesda music center, drawing 250,000 patrons, pro-grams serving 1,000 students, and a new 250-seat space near-by, AMP at Pike & Rose.
Julie Kent, artistic director, Washington Ballet. The former American Ballet Theatre prima ballerina, who took the top position at the Washington Ballet last year, plans to expand the company and significantly change the repertoire.
Dorothy Kosinski, director, Phillips Collection. Two years ago, Kosinski formed a partnership with the University of Maryland to increase educational programs at the museum and expand the university's academic arts programs.
Deborah Rutter, president, Kennedy Center. Rutter has overseen a $120-million expansion and has broadened musical offerings to include hip-hop.
Molly Smith, artistic director, Arena Stage. Smith's national status has grown as Arena has nurtured productions such as Next to Normal and Dear Evan Hansen, both of which moved to Broadway to acclaim.
Susan Fisher Sterling, director, National Museum of Women in the Arts. Sterling has put her stamp on the museum by expanding its holdings in photography, abstract work, and feminist art.
Law and Lobbying
Anna Blackburne-Rigsby, chief judge, DC Court of Appeals. Appointed to judgeships by Presidents Clinton and George W. Bush, she uses her positions on the bench and in legal associations to promote equal access to justice.
Lisa Blatt, partner, Arnold & Porter Kaye Scholer. She has argued 35 cases before the Supreme Court, prevailing in 33 of them.
Cristina Carvalho, managing partner, Arent Fox. One of the first women of color to head a major law firm.
Erin Egan, vice president and chief privacy officer, Facebook; Cynthia Hogan, vice president for public policy and government affairs for the Americas, Apple; and Susan Molinari, vice president of public policy and government relations for the Americas, Google. High-tech top guns with strong legal and political backgrounds lobbying on critical issues including encryption and privacy.
Ruth Bader Ginsburg, Elena Kagan, and Sonia Sotomayor, associate justices, US Supreme Court. The three "Supremes" are strong liberal voices on a conservative-leaning court.
Juleanna Glover, corporate consultant. The former senior staffer for President-elect George W. Bush, Vice President Dick Cheney, and New York mayor Rudy Giuliani works with major Silicon Valley powers, including Elon Musk. She's also a master connector of pols and private-sector types.
Jamie Gorelick, partner, WilmerHale. The former Clinton-administration deputy attorney general now represents Jared Kushner and Ivanka Trump, counseling them on conflict-of-interest issues. Liberal critics might be relieved to know that Gorelick, who has a history of taking on civil and human rights cases, is one of several attorneys who has taken Chicago as a pro bono client to fight the administration's proposed cuts in funding for "sanctuary cities."
Fatima Goss Graves, CEO, National Women's Law Center. Graves stands up for reproductive rights, health-care access, affordable child care, and LGBT rights, among others. She took over from the center's founders this year after working there for a decade.
Melissa Maxfield, senior vice president of federal-government affairs, Comcast NBC-­Universal. She oversees political activities for the conglomerate, which has spent more than $7 million on lobbying so far this year.
Carol Melton, executive vice president for global public policy, Time Warner. Melton is so connected that she'll land on her feet even if AT&T acquires Time Warner.
Heather Podesta, CEO, Invariant. Her lobbying firm has strong Democratic ties, representing Home Depot, Toyota, Marriott, Cigna, and Prudential, among others.
Therese Pritchard, chair, Bryan Cave. One of the few women to head an international law firm, she leads the White Collar, Securities Enforcement, and Litigation Client Service Group.
Savalle Sims, general counsel, Discovery Communications. Sims heads Discovery's global legal teams in nearly 20 worldwide offices.
Linda Tarplin, cofounder, Tarplin, Downs & Young. She worked in Health and Human Services under President Reagan and as George W. Bush's liaison to Congress on health care. No surprise, when she cofounded her all-women lobbying firm, she was able to sign clients such as Blue Cross Blue Shield and the Biotechnology Industry Organization.
Business and Labor
Teresa Carlson, vice president, World Wide Public Sec-tor, Amazon Web Services. Carlson has developed the federal wing of Amazon's cloud services, which generated $12.2 billion in revenue in 2016.
Usha Chaudhary, president, Kettler. The real-estate company with $788 million in revenue has a portfolio including the Boro, a mixed-use development in Tysons, and Metropolitan, an apartment development at Rockville Town Square.
Mary Kay Henry, international president, Service Employees International Union. SEIU has been a major voice for the $15-an-hour minimum wage.
Marillyn Hewson, CEO, Lockheed Martin. Hewson is poised to benefit from increases in defense spending, though she promised President-elect Trump to cut costs on the F-35 Joint Strike Fighter program.
Diane Hoskins, co-CEO, Gensler. When the Post moved, it called Gensler, the world's largest architecture firm, to design its new headquarters.
Sheila C. Johnson,CEO, Salamander Hotels & Resorts, and Sachiko Kuno, chair, Halcyon. The execs are spearheading WE Capital to invest in women-led enterprises. The consortium of businesswomen has initial commitments of $12 million.
Roberta Levy Liss, regional managing principal, Cushman & Wakefield. Liss rose to the top after major real-estate mergers put her in charge of offices in the Mid-Atlantic and Northeast.
Terri McClements, managing partner,PwC Mid-Atlantic. As head of PwC's offices in Greater Washington, Philadelphia, Baltimore, and Richmond, McClements has changed how PwC attracts talent and helps employees expand their careers.
Susan K. Neely, president, American Beverage Association. Neely has focused on fighting initiatives to tax soft drinks. So far, only a handful of cities have imposed a "sugary drink" tax.
Phebe Novakovic, CEO, General Dynamics. Novakovic runs one of the top defense contractors, with $31.5 billion in revenue in 2015.
Linda Rabbitt, CEO, Rand Construction Corporation. Rand, one of the top general contractors in the area, has expanded nationally. Rabbitt also supports a program at Harvard to help women prepare to serve on corporate boards.
Deborah Ratner Salzberg, president, Forest City Washington. Ratner oversaw the vast Yards project in DC's Capitol Riverfront. Now she's managing the overhaul of Ballston Common in Arlington.
Dawn Sweeney, CEO, National Restaurant Association. Sweeney's association represents 1 million restaurant and food-service outlets and 14 million employees.
Maria Trabocchi, co-owner, Fiola, Casa Luca, Fiola Mare, Sfoglina, and the forthcoming Del Mar. Husband Fabio Tra­bocchi is the chef, but she's the one diners know—the out-front personality of the top restaurants the couple run.
Tamika Tremaglio, Greater Washington managing principal, Deloitte. Tremaglio is the first African-American woman to lead a major accounting practice in the region.
Kathy Warden,president for Missions Systems, Northrop Grumman. She oversees a multibillion-dollar operation that provides hardware and software for command, control, and communications; cyber­security and homeland security; and intelligence, surveillance, and reconnaissance systems. Her biggest client is Uncle Sam.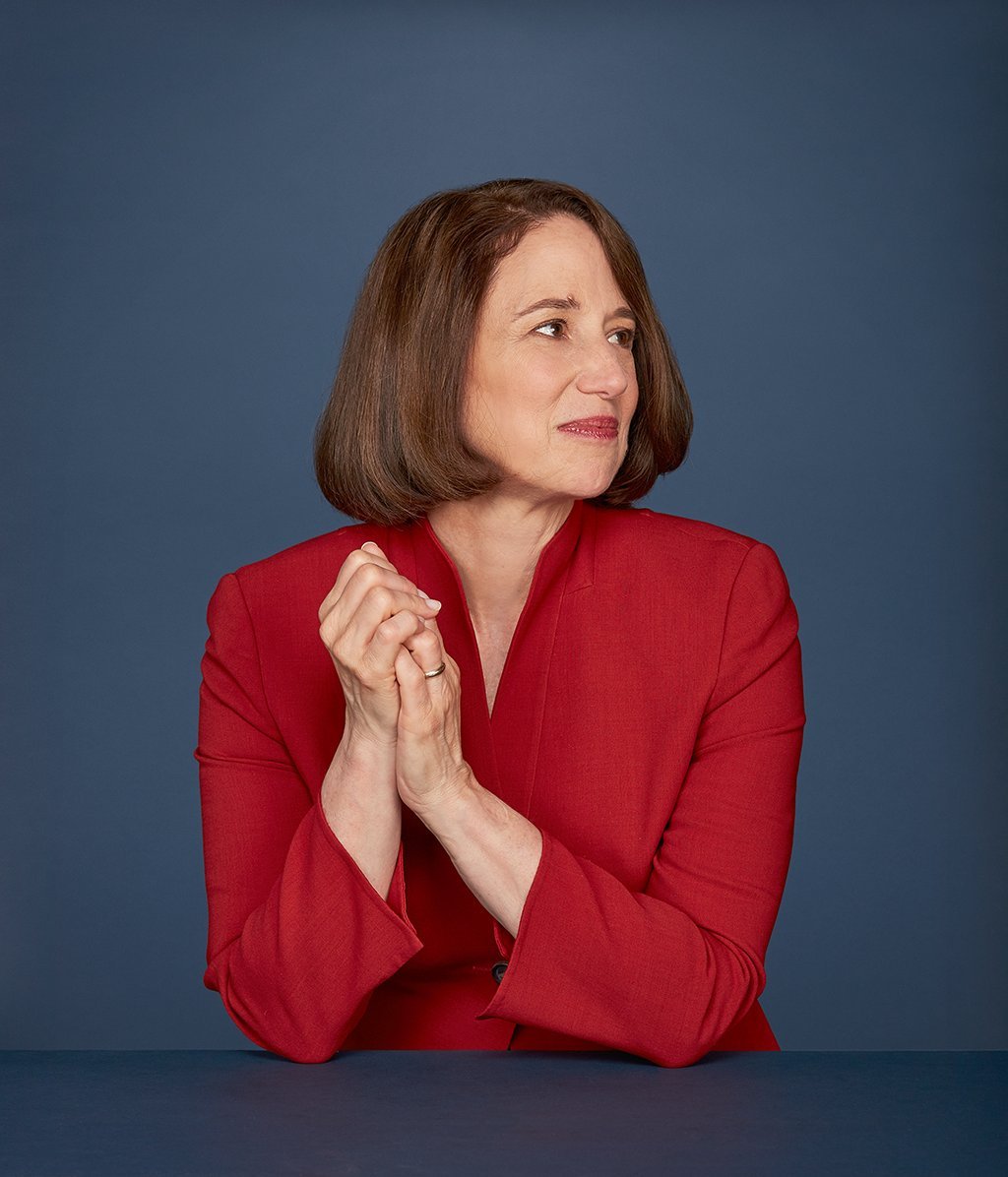 Media
Jackie Bradford, president and general manager, NBC4. Bradford, a master at talent-spotting, has brought in new stars to keep Channel 4 the dominant local news station.
Carrie Budoff Brown, editor, Politico. The second woman to run Politico, Budoff Brown calmed the newsroom after the departures of CEO Jim VandeHei and franchise reporter Mike Allen and has overseen a series of recent high-profile scoops, including Tom Price's liberal use of private planes.
Elisabeth Bumiller, Washington bureau chief, New York Times. The bureau is regularly breaking news—for example, the President's admission that he wouldn't have appointed attorney general Jeff Sessions if he'd known he'd recuse himself from the Russia investigation.
Susan Goldberg, editorial director, National Geographic Partners, and editor in chief, National Geographic. Fox ownership hasn't fazed Goldberg: She was executive editor for federal-, state-, and local-government coverage at Bloomberg in Washington and editor of the Cleveland Plain Dealer.
Laurene Powell Jobs, majority owner, the Atlantic. The magazine is a thought leader—look for its new owner to increase her presence here. The widow of Apple's Steve Jobs has the deep pockets to preserve, and even expand, this DC institution.
Paula Kerger, CEO, PBS. Kerger is in a tough fight for funding amid administration threats to cut federal support for public broadcasting.
Andi McDaniel, senior direc­tor of content and news, WAMU. McDaniel has defined the public-radio station's broadcast and digital products and spearheaded new content, including the podcast The Big Listen.
Kate Nocera, Washington bureau chief, BuzzFeed. Under her leadership, BuzzFeed has had important scoops, including a report on Sebastian Gorka's wife, who remains in a power position at the White House after Gorka was ousted.
Julie Pace, Washington bureau chief, Associated Press. Named to her post in June (she previously covered the White House for the international news agency), Pace now has to maximize AP's coverage of a capital city at an unusually news-intense moment.
Sharon Percy Rockefeller,CEO, WETA. Rockefeller continues to provide major content to PBS viewers nationally with Ken Burns's The Vietnam War, for which WETA is a production partner, and a revamped Washington Week.
Janet Rodriguez, White House correspondent, Univision Network News. Rodriguez's position was created in 2016 as immigration and other issues of special interest to Spanish speakers became critical.
Susan Swain, co-CEO, C-SPAN. At a moment when shouting and belligerence drive cable-news ratings, C-SPAN has stuck to its guns as a low-key chronicler of government that doesn't chase the latest tweet.
Advocacy, Philanthropy, Nonprofits
Adrienne Arsht, trustee, Kennedy Center. The philanthropist donated $5 million to support musical productions at the KenCen and also endowed a Latin American Center at the Atlantic Council.
Katherine Bradley, founding chair, CityBridge Education. Besides heading this nonprofit investing in the creation and betterment of DC's public schools, Bradley is on the boards of the KIPP Foundation and the D.C. College Access Program.
Yvette Butler, president, Capital One Investing, and board member, Washington Area Women's Foundation. Besides her role at Capital One, Butler is active in a foundation supporting local programs for women and girls and nurturing area women's "giving circles."
Jean Case, CEO, Case Foundation. The ex-AOL executive is comfortable with outside-the-box projects. While the foundation funds traditional programs such as City Year, which provides academic support for public-school kids, a focus is on "entrepreneurial investment"—funding, say, a fledgling company making organic baby food to improve child nutrition.
Nicky Goren, CEO, Eugene and Agnes E. Meyer Foundation. Goren heads one of the area's largest giving foundations, awarding more than $7 million annually to local nonprofits. Previously president of the Washington Area Women's Foundation, she's an expert on effective grant-making.
Barbara Harman, president, Catalogue for Philanthropy: Greater Washington. Harman enables small local nonprofits to come to the attention of donors.
Ilyse Hogue, president, NARAL Pro-Choice America. Hogue leads 1.2 million NARAL members advocating for reproductive choice in an increasingly conservative political climate.
Janet Murguía, CEO, Unidos US. As head of the organization once known as the National Council of La Raza, Murguía is a powerful voice for Latinos. She faces tough challenges on two major issues confronting the Hispanic community: immigration restrictions and voter suppression.
Catherine Reynolds, CEO, Catherine B. Reynolds Foundation. Best known for her support of "character education," adding morality and civic responsibility to school curricula, Reynolds also has given grants to the Black Student Fund and the Choral Arts Society of Washington, among others.
Nancy Roman, former CEO, Capital Area Food Bank. CAFB provides food for 444 local agencies and does direct-deliver to hard-to-serve communities.
Patty Stonesifer, CEO, Martha's Table. The former head of the Bill and Melinda Gates Foundation has broadened this organization—founded to provide food for needy families and children—to offer emergency assistance and educational support to area residents.
Neera Tanden, CEO, Center for American Progress. The nonpartisan think tank has strong Democratic ties. Tanden was a senior adviser to President Obama and was heavily involved in Hillary Clinton's campaign.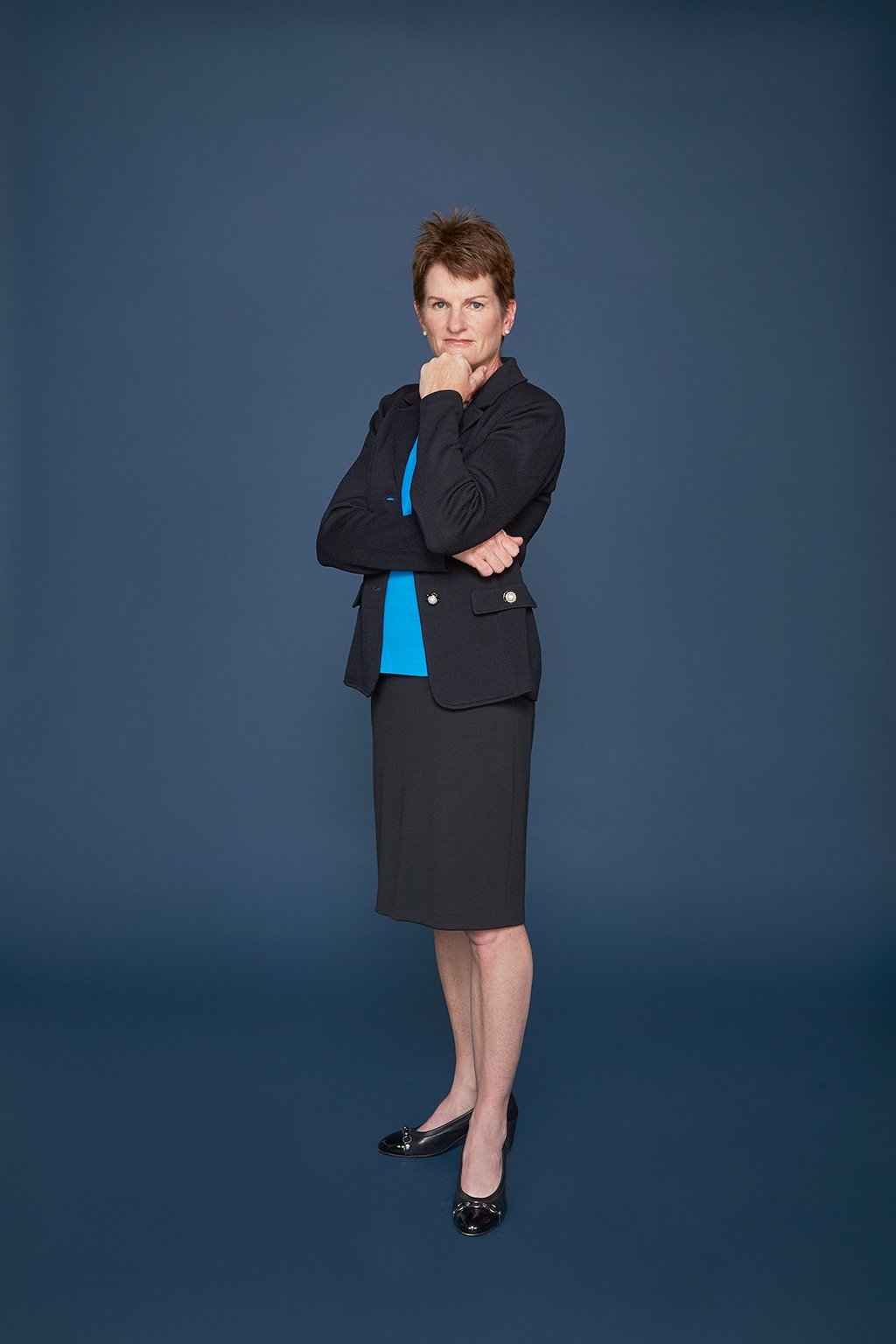 Health and Medicine
Diana Bianchi, director, Eunice Kennedy Shriver National Institute of Child Health and Human Development; Linda Birnbaum, director, National Institute of Environmental Health Sciences; Patricia Grady, director, National Institute of Nursing Research; Martha Somerman, director, National Institute of Dental and Craniofacial Research; and Nora Volkow, director of the National Institute on Drug Abuse. These NIH directors oversee millions of dollars in research grants.
Denice Cora-Bramble, chief medical officer and executive vice president of ambulatory and community health services, Children's National Health System. Cora-Bramble heads Childrens' regional outpatient centers, emergency departments, and community health centers.
M. Joy Drass, executive vice president and COO, MedStar Health. Drass oversees ten hospitals, integrated ancillary operations, nursing, and human resources, as well as MedStar Medical Group and the system's physician enterprise activities.
Alissa Fox, senior vice president of the Office of Policy and Representation, BlueCross BlueShield Association. Revision or repeal of Obamacare is issue number one for Fox, who spent 11 years as an assistant secretary at Health and Human Services.
Kim Horn, president, Kaiser Foundation Health Plan of the Mid-Atlantic States. Horn oversees 29 medical centers around Washington, with more than 1,400 board-certified physicians caring for 665,000 members.
Linda Mathes, CEO, American Red Cross in the National Capital Region. Mathes manages the local blood supply and is a key player in the region's disaster-preparedness.
Erin O'Shea, president, Howard Hughes Medical Institute. In 2016, the stealth medical powerhouse in Chevy Chase funded $663 million in biomedical research and awarded $86 million for science education.
Jacky Schultz, president, Suburban Hospital. Schultz is one of the rare nurses to become head of a hospital. She's supervising a $270-million expansion of Suburban.
Lieutenant General Nadja Y. West, ​surgeon general of the US Army and commanding general, US Army Medical Command. The first black female three-star general in Army history is the highest-ranking woman ever to graduate from West Point.
Religion
Reverend Mariann Edgar Budde, bishop of the Episcopal Diocese of Washington. The first female bishop in the diocese and a leader of interfaith initiatives in the area.
Women to Watch
Here are 21 others who could wind up on the Most Powerful list before long
Giadha Aguirre de Carcer, founder and CEO, New Frontier Data. As more jurisdictions legalize cannabis, Aguirre de Carcer's company is well positioned to advise investors about the growing business.
Helen Dooley, vice president and general counsel, Tandem Sports & Entertainment. Dooley left Williams & Connolly to help launch the sports-management firm.
Lindsay Dreyer, owner and broker, City Chic Real Estate. Dreyer founded her independent company to appeal to millennials who expect technology to ease their home-buying and -selling.
Natali Fani-Gonzalez, Montgomery County Planning Board. The first Latina and first millennial on the board, Fani-Gonzalez uses skills she honed as a lobbyist for CASA de Maryland to advocate for affordable housing and better public transportation.
Angie Fetherston, CEO and cofounder, Drink Company. Fetherston and business partner Derek Brown own four popular local bars—Columbia Room, Mockingbird Hill, Eat the Rich, and Southern Efficiency. Columbia Room was just named best American cocktail bar at Tales of the Cocktail, an annual bartender gathering in New Orleans.
Linny Giffin, Holley Simmons, and Kathryn Zaremba, owners, the Lemon Collective. Giffin, a fiber artist and interior decorator; Simmons, a plant designer and journalist; and Zaremba, an illustrator and wallpaper designer, have created a welcoming workspace for artists and artisans.
Jennifer Horn, landscape architect. Since founding Jennifer Horn Landscape Architecture in 2009, she has worked with local architects and contractors and provided strategic-planning documents for communities from Fairfax to Hawaii.
Kasie Hunt, political correspondent, NBC and MSNBC. She may be getting her own Sunday-night show on MSNBC.
Erin Murphy, partner, Kirkland & Ellis. A protégé of former US solicitor general Paul Clement, Murphy is seen as a rising star of the Supreme Court bar.
Alexandra Petri, columnist, Washington Post. More than a generation younger than other Post columnists, Petri is a popular purveyor of snarky topical humor on her ComPost blog as well as in print.
Dale Nirvani Pfeifer, CEO and founder, Goodworld. Pfeifer developed the hashtag #donate to make giving easy on social media. The DC Department of Insurance, Securities and Banking pledged to invest $485,000 in Goodworld.
Laura Ritchie, Christie Yerks, Brittany Hagaman, and Megan Pollard, Grit & Grace event designers. These four women are top vote-getters in a peer survey of wedding-industry professionals by Washingtonian Bride & Groom magazine.
Zakiya Smith, strategy director, Lumina Foundation. A former senior adviser for education at the White House Domestic Policy Council, Smith leads efforts to make postsecondary education more affordable and to increase transparency in how colleges set tuition.
Elise Stefanik, US representative from New York. The Republican is the youngest woman ever elected to Congress. Now in her second term, Stefanik has impressed leadership enough to become a member of key committees, including Armed Services and the House Permanent Select Committee on Intelligence.
Carlie Steiner, co-owner, Himitsu. At the hot restaurant in Petworth, this veteran of the bar business has designed inventive drinks to pair with the "New Japanese" dishes.
Seema Sueko, deputy artistic director, Arena Stage. Sueko—who works alongside longtime artistic director Molly Smith—leads Arena's American Voices New Play Institute.
Correction: This article contained a number of errors. As a result, we've updated the entries on Muriel Bowser, Jackie Bradford, Carrie Budoff Brown, Jamie Gorelick, Kate Nocera, and Nancy Roman. In addition, an earlier version of this article incorrectly spelled Seema Verma's name.
This article appears in our October 2017 issue of Washingtonian.