Have a Food Diary you'd like to share? Email ccunningham@washingtonian.com.
It'd be easy to assume that as a dancer-turned-Barre3-instructor Marina Di Loreto has always had an easy time with healthy eating. But according to Di Loreto, her relationship with food has been a hard-fought war.
"For six years, I battled with exercise addiction and an eating disorder known as 'orthorexia,' or an obsession with defining and maintaining the perfect diet," says Di Loreto. "I've been a dancer my whole life, and most of where my disorder stemmed from was an effort to be noticed onstage and try to 'look' like a dancer."
At just 5'2″, Di Loreto says she doesn't have the long legs most expect to see on a dancer, and this drive to look the part took a toll on her health in college. She became obsessed with working out and strict dieting.
"I ran for miles even though I hated it, I counted calories, restricted my food and became numb to life around me," says Di Loreto. "When I hit rock bottom at a frightening 100 pounds, I knew I had to stop."
Nowadays, Di Loreto lives by one simple guideline: "eat nourishing foods." She's banished the food rules that used to own her choices, and instead just listens to her body and the nutrition it needs to keep going. And there's a lot for it to get through: the dancer teaches five barre classes a week at Barre3, rehearses, and still finds time to exercise on her own. To see how she stays fueled through all the activity, take a look at a typical day in her diet below.
Breakfast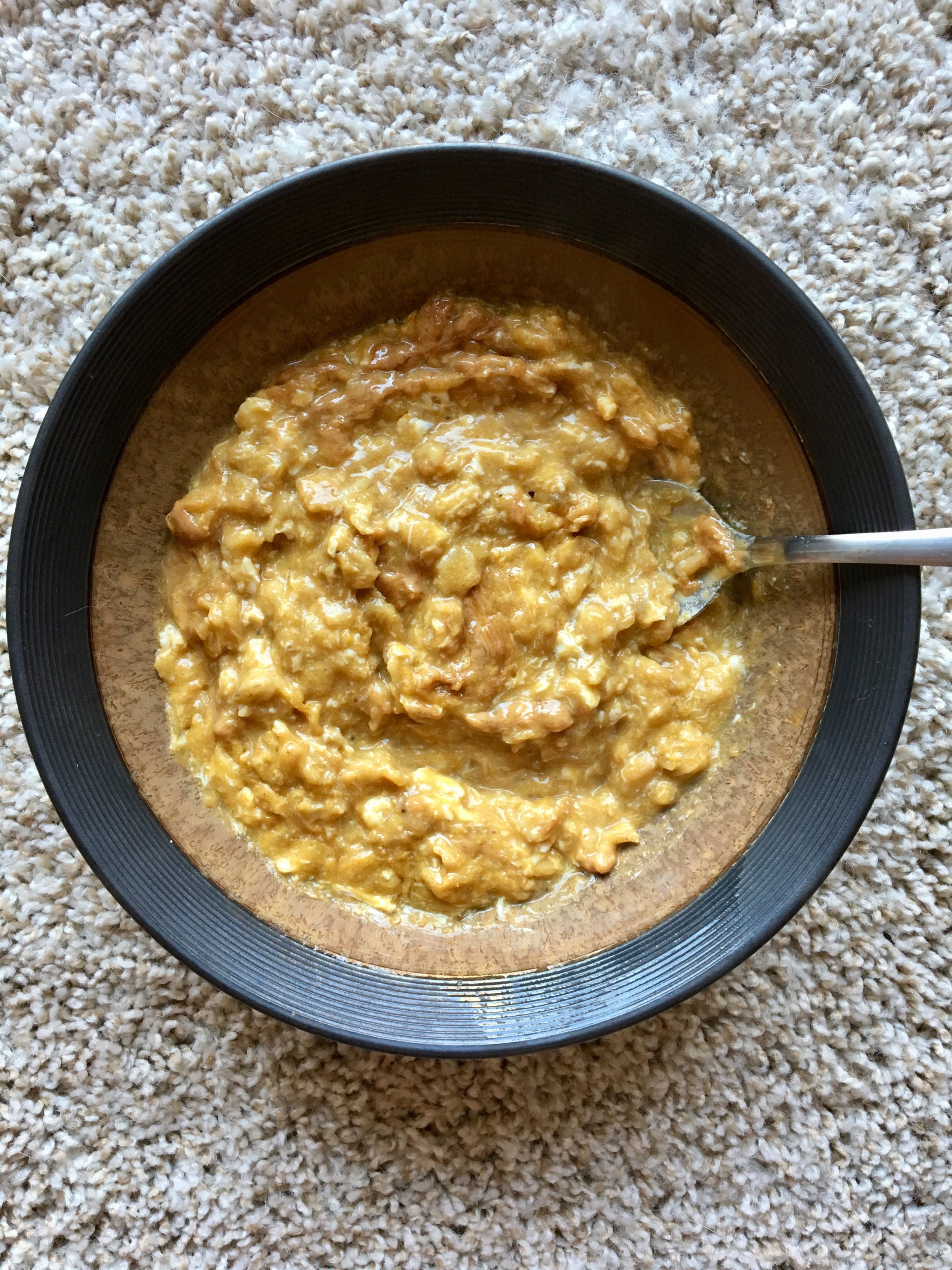 "I teach five Barre3 classes a week, rehearse with my dance company twice a week, and make time to cross-train/exercise for myself, so breakfast is KEY. It sets me up for my whole day. While no morning looks the same, my go-to is always a bowl of oatmeal. Since it's officially fall, I was craving some pumpkin oatmeal with peanut butter swirled in because, duh. I added in a couple of egg whites for extra protein."
Lunch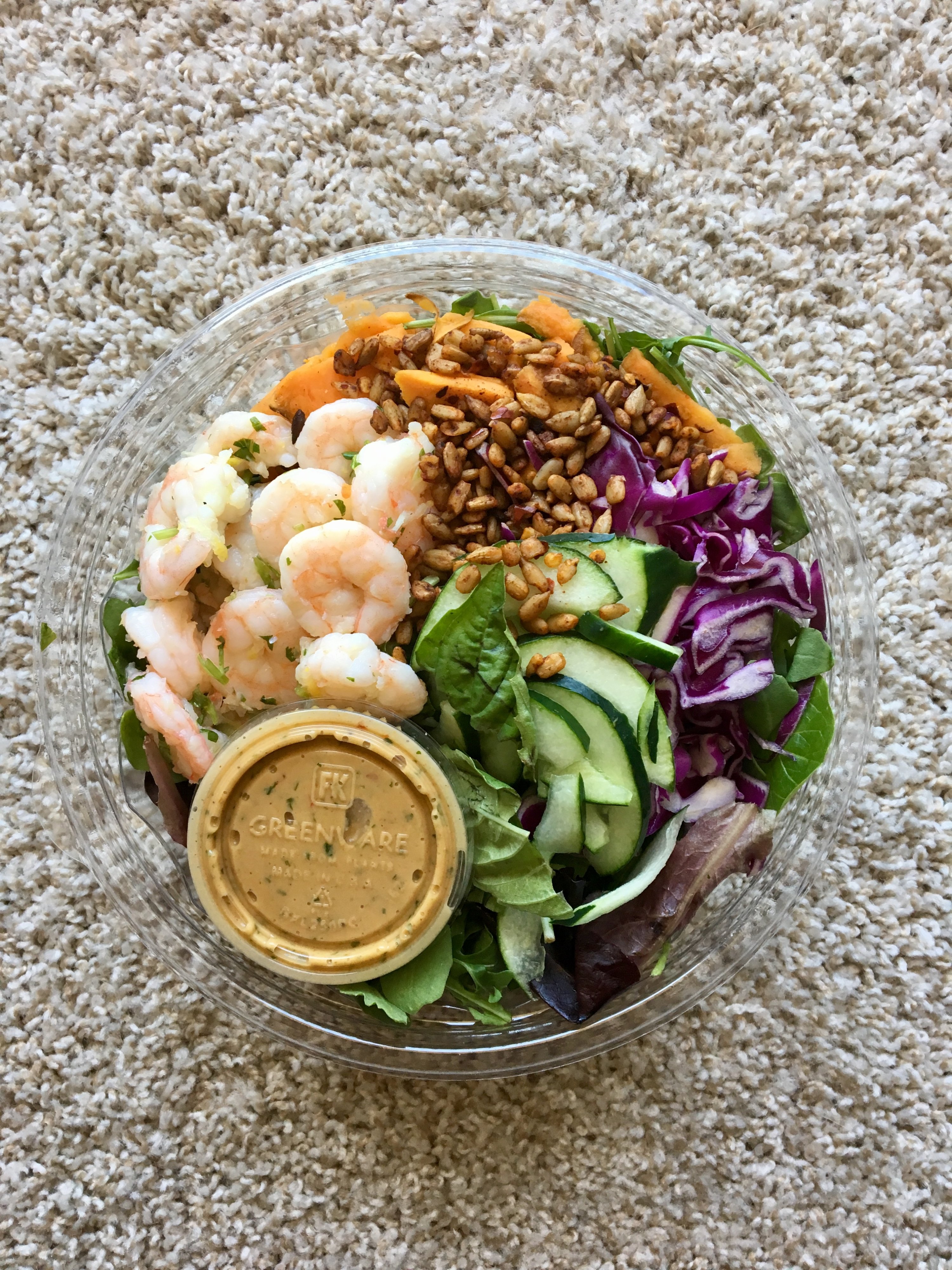 "If there's any meal that will almost always look the same for me, it's lunch, and it's always a salad. I crave them! This salad is from my favorite lunch place ever: Sweetgreen. It's got everything in it to keep my body going: protein, carbs, healthy fats, and their spicy cashew dressing of course!"
Afternoon Snack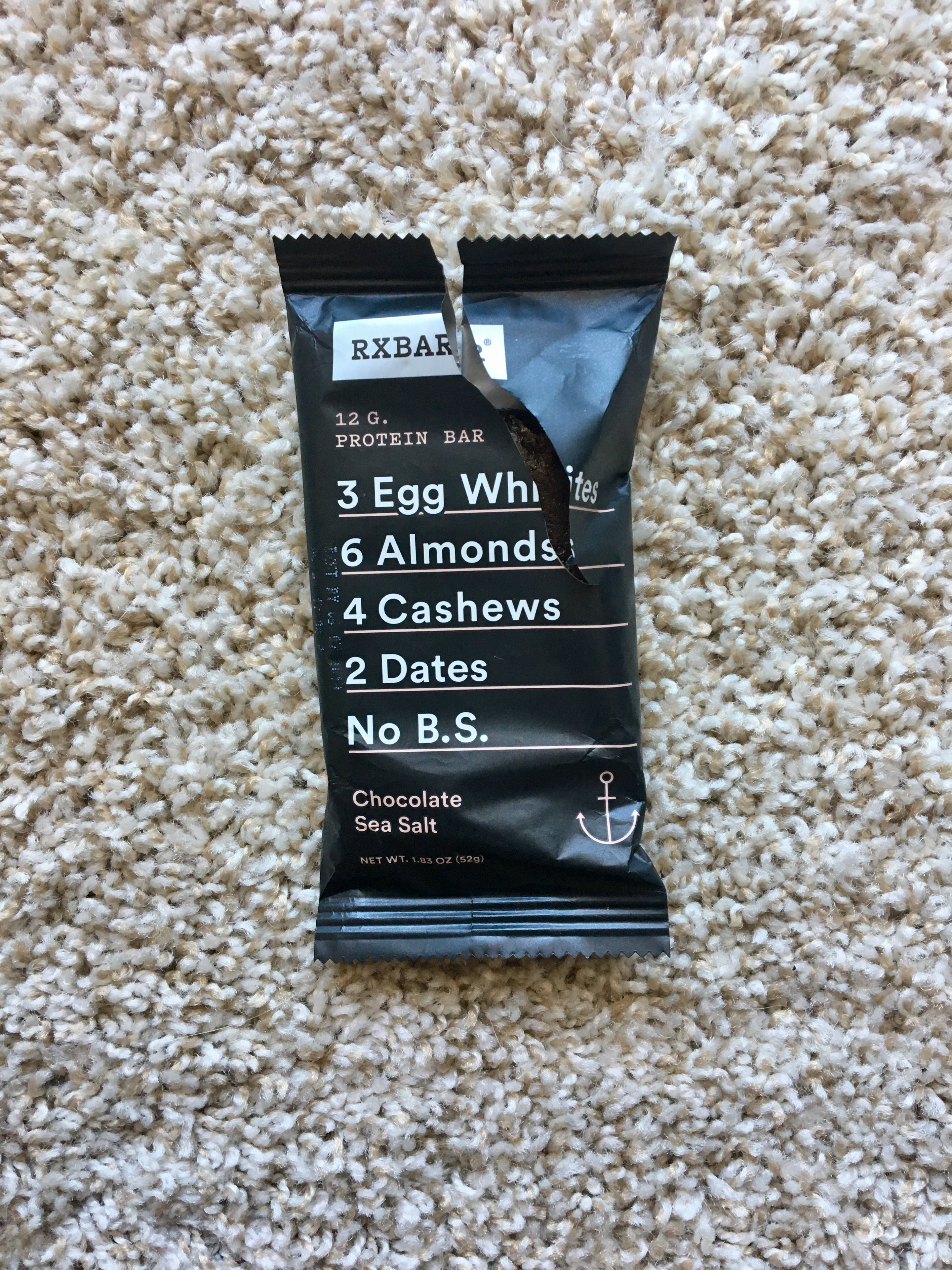 "I absolutely love RXBars, and I'll almost always have one around 3 or 4 PM so I'm not a 'hangry' person before dinner! The ingredient list is awesome, and the Chocolate Sea Salt flavor is my favorite."
Dinner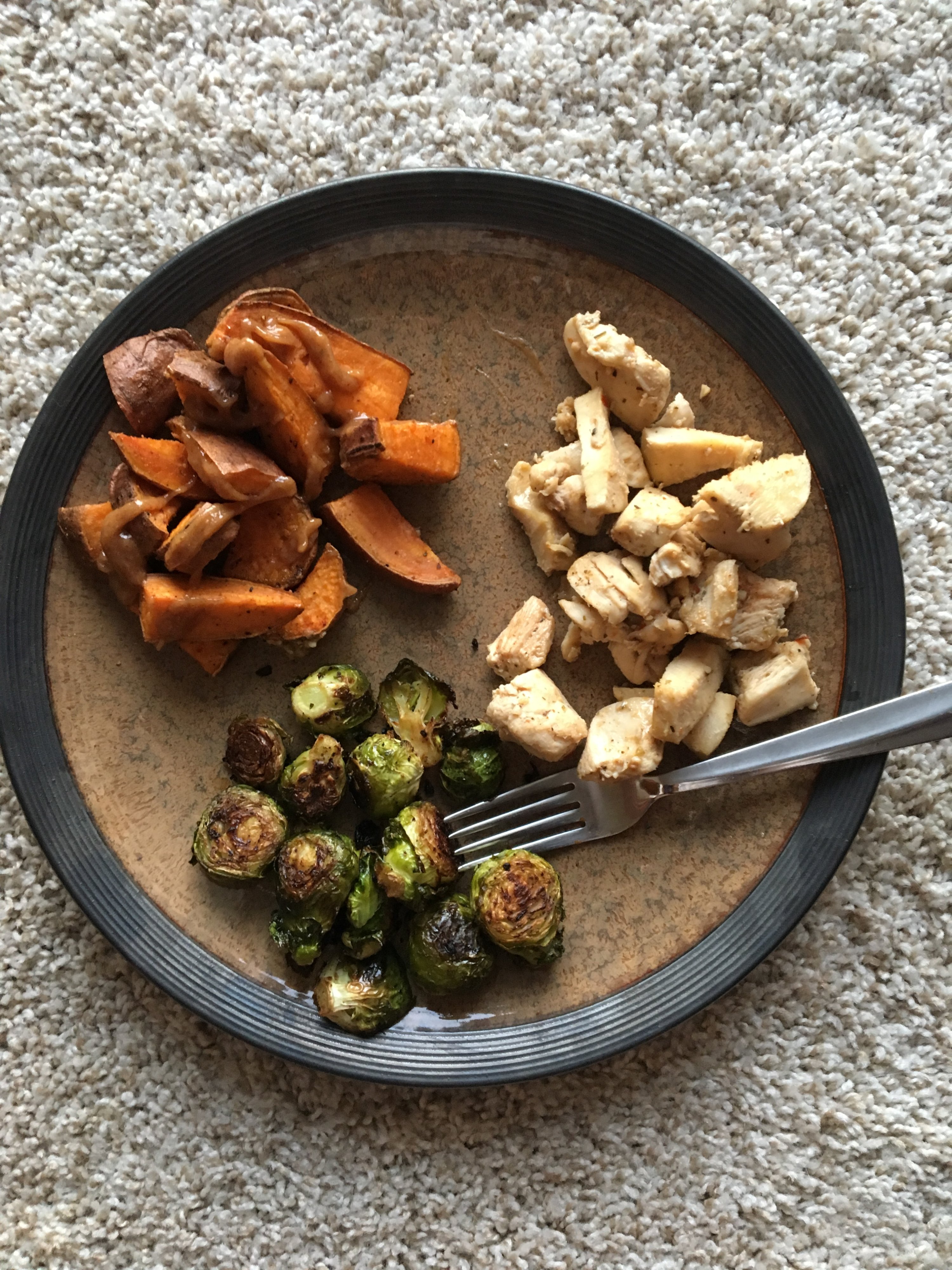 "My boyfriend and I like to keep dinners simple and flavorful. Our go-to is always chicken, veggies, and some sort of carb. In this case, sweet potato! So, satisfying, so good!
Dessert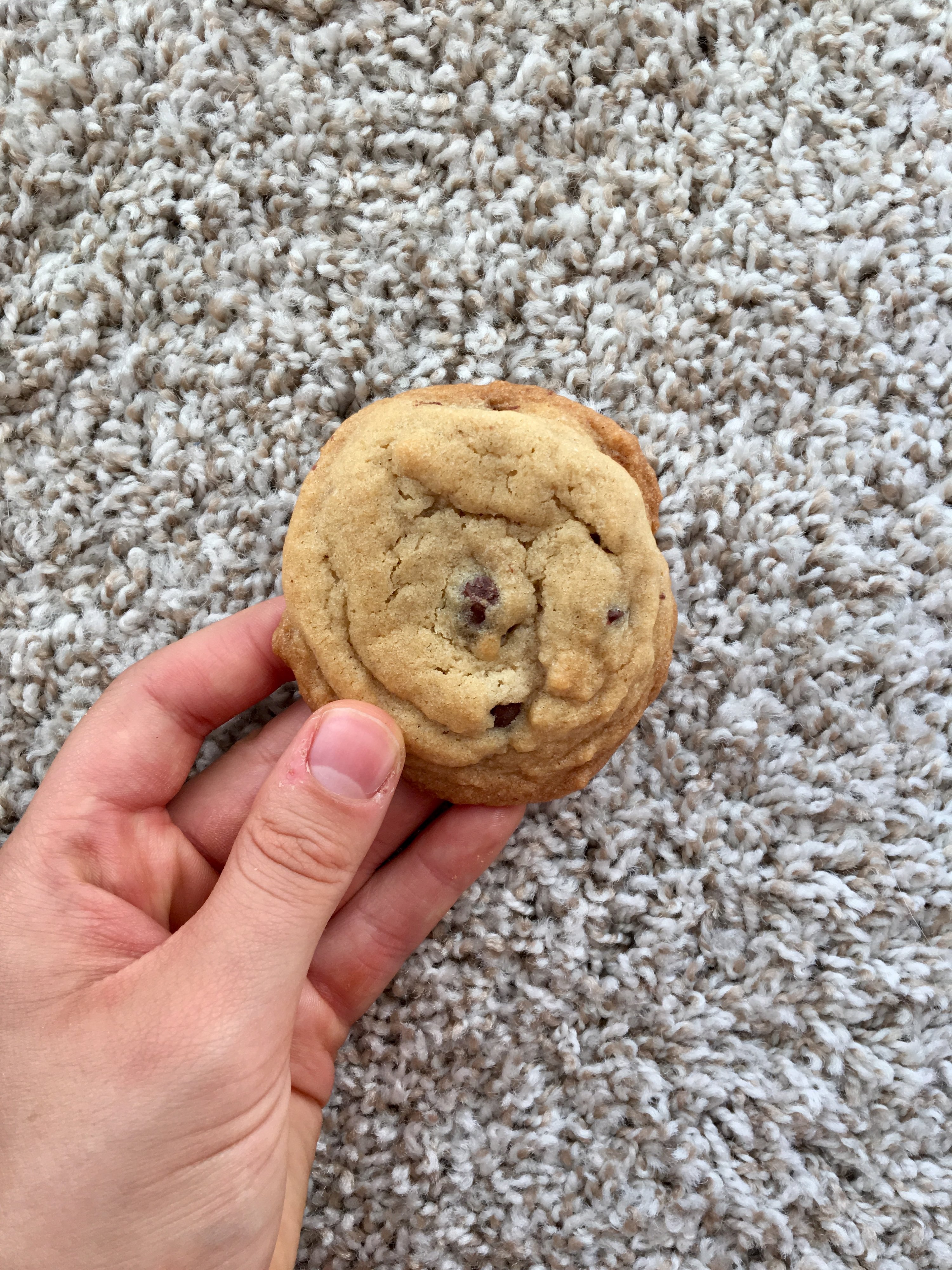 "Um, yes, I said it! No food rules, remember? I absolutely love to bake; it's almost like therapy for me. (I even have a tattoo of a whisk and spatula on my right forearm!) Dessert is usually something I've whipped up for the week or a glass of wine. Had to go with a classic: a chocolate chip cookie!"
Have a Food Diary you'd like to share? Email ccunningham@washingtonian.com.
Consult with your doctor before beginning a new diet. Washingtonian does not endorse any diet without the supervision of a medical professional.