Washingtonians love their bowls—whether they're filled with salad, poké, or rice—for lunch. Honeygrow, a Philadelphia-based chain which now has Washington locations in Chinatown and Pentagon City, is doing a pretty good job capitalizing on the trend, serving up salads and stir-fry dishes that promise both enough healthiness to make a DC worker bee feel good about their choices and enough flavor to not regret them.
But Honeygrow founder Justin Rosenberg isn't content with just two DC locations. A third Honeygrow is set to open in Rockville this December, and nearly a dozen additional locations are set to arrive in the Washington area over the next 18 months. On the list: locations in Dupont, Penn Quarter, Tysons, and Bethesda, among others. Rosenberg wants to make DC one of the biggest hubs for the company, giving back to the city where he first honed his craft. While living in Philadelphia, Rosenberg took the Megabus to DC each weekend to work in the kitchen of Rustico's Steve Mannino during Saturday dinner rush and Sunday brunch. 
"I just wanted to get my hands on the food and learn through messing up and getting barked at and yelled at by everyone on staff," says Rosenberg.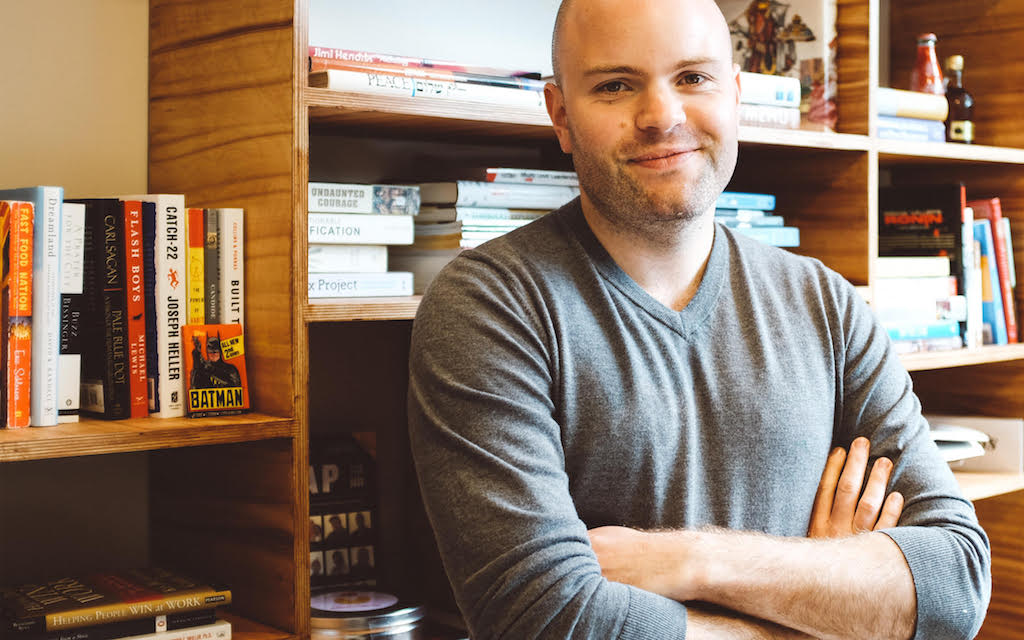 Honeygrow's launch was inspired by Rosenberg's personal, temporary shift to a plant-based diet at the end of 2008. He prepped himself wholesome salads, stir frys, and noodles, but he was dismayed by the options available at restaurants.
"'Fast casual' really wasn't a thing yet," Rosenberg says, noting he hates that term. "I mean you had Chipotle and Panera but you didn't have all these newer, cooler concepts."
He opened his first Honeygrow location in Philadelphia in 2012 after two years of pitching his idea to anyone who would listen—he got financial backing on the 94th try. Things were rocky at first; Rosenberg had a newborn at home and hesitated when an opportunity for a second location came around after a few months. At his wife's prodding, he went ahead with it. Now, there are 22 locations around the US and dozens more planned.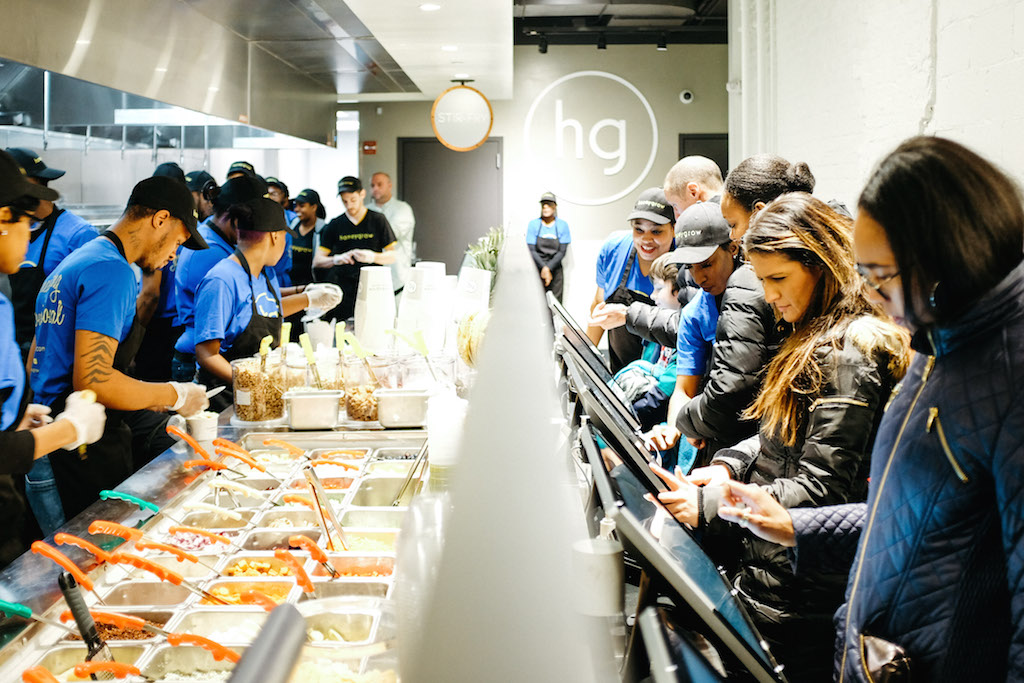 Fans of DC-founded Sweetgreen might wonder: Isn't Honeygrow just Sweetgreen, with noodles instead of grain bowls? After all, both chains market local, fresh ingredients served in bowls. Even their logos are similar—stylized lowercase names in a sans serif font. But don't hold your breath for a salad turf war in the District: Rosenberg says it's all coincidental.
"We're not Sweetgreen; we're mostly stir fry," says Rosenberg. "When Sweetgreen is training their team how to make noodles, maybe then. But that's not their game."
Rosenberg also sees DC as prime spot for his Honeygrow spinoff, Minigrow. The menu offerings are similar (salads and stir frys) but Minigrow scales down the ingredient list from 89 to just 36 for every dish. It's designed to be streamlined, perfect to fit into densely-packed urban areas. The first Minigrow locations will be opening in New York in the next few months.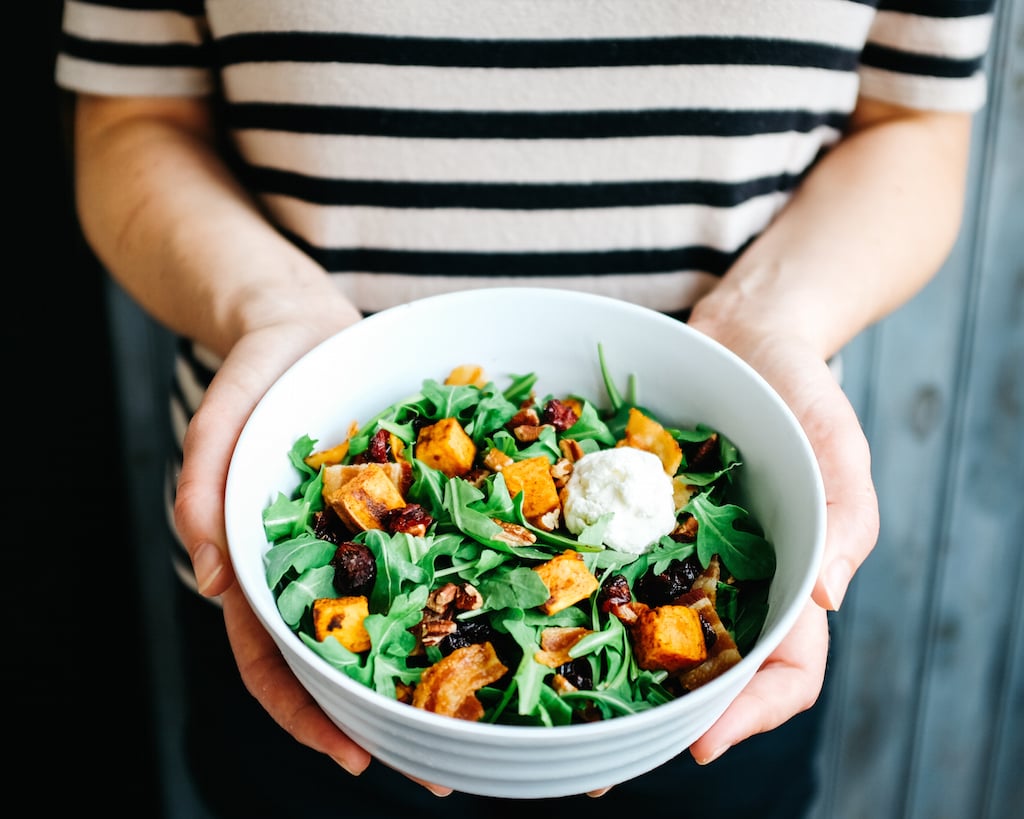 "We're heavily invested in the Washington area," Rosenberg says. "A lot of great brands have been here a really long time, and we want to join them doing our own thing."
As for competing in the increasingly crowded fast-casual market where there's a health-conscious push from seemingly everyone, Rosenberg isn't fazed. The marketing jargon gets under his skin, though. 
"I don't like people people saying 'we're now serving antibiotic-free chicken,' you just fucking should do that," he says. "They're just going for that feel-good narrative whereas you should just be doing it because you care and don't mind that extra food cost. It's just the right thing to do."