A new lawsuit reveals a deep rift between two generations of Marriotts, the powerful Washington family behind the largest publicly traded hotel empire in the world.
In a complaint filed Thursday in DC Superior Court, John Marriott III alleges his father, Bill Marriott, disowned him, cut him off from his trust fund, forced him out of the family business, and is attempting to drive him into financial ruin, all triggered by John's divorce from his wife Angela in 2015, against his parents' wishes. The Marriotts are devout Mormons, a religion that strongly discourages divorce.
The lawsuit also names John's uncle, Richard Marriott, as a defendant. Like his brother Bill, Richard has control of the trust established by their parents J. Willard and Alice Marriott, the founders of the Marriott brand. By keeping him from his rightful share of the family fortune, John alleges that his father and uncle are in breach of their fiduciary duty.
"This is really tough. To sue my dad and my uncle is the last thing I want to do, and the last thing I ever expected to do. I've always looked up to them, and I've always trusted them, and they've always supported me and been there for me. And I love them," said John during an interview with Washingtonian at his Georgetown home. "Since the divorce, my dad has tried to take away everything that I've earned and everything that my grandparents left for me, basically to punish me for not maintaining the image of the perfect Mormon family."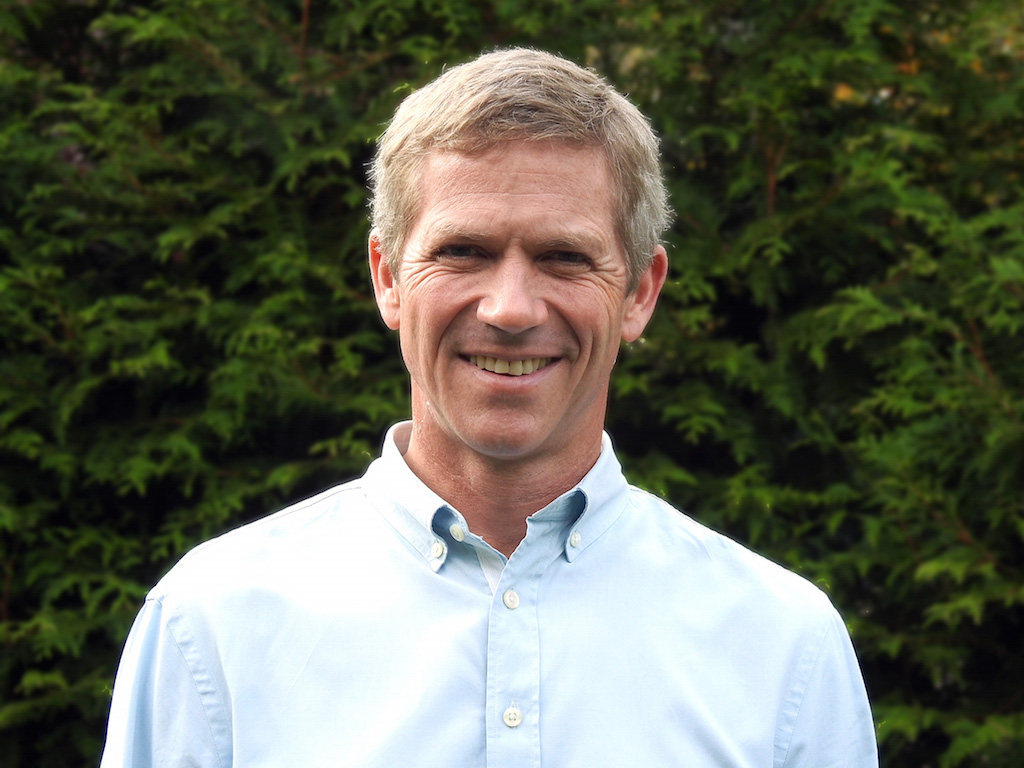 A spokesperson for Bill and Richard Marriott said, "We have not yet read the complaint. The allegations of which we are aware at this time are untrue."
Until now, the Marriotts have maintained a largely unblemished public image. A 2007 Washingtonian profile of John and his siblings calls them the "anti-Hiltons" for their aversion to the spotlight and strong work ethic. But John alleges the reality is darker. He says he felt so much pressure as a child that, according to the complaint, he contemplated suicide at age 11.
"But when he sought help from his parents, and confided his deep unhappiness, [his father] told him, 'You have everything you need. Go back to bed,'" reads the lawsuit. "When John, at age 12, was so wracked with anxiety that he could not sleep, [his father] more than once handed him a strong adult prescription drug (Valium) and instructed him to take it. In this area as in all others, John relied on [his father] and did as he was told."
John joined the family business at a young age, starting as a dishwasher at the Crystal City Marriott at 15. He rose through a number of positions at Marriott International, ultimately becoming executive vice president of sales and marketing, and president of North American lodging. He also struggled with alcohol and drug abuse.
Though some in the company believed he would succeed his father Bill as CEO, John says that by 2005, his father had already started to look for other candidates. "While John had performed at a high level in every one of his assignments, John's appearance and demeanor did not meet [his father's] exacting standards. Smoother and more polished candidates, and in particular a former litigation lawyer named Arne Sorensen, better fit the mold," reads the complaint. (In 2011, Bill Marriott turned over control to Sorenson, the first non-family member to hold the job of CEO. Bill remains executive chairman of the company.)
John left Marriott in 2006, though he remained on its board of directors. He focused full time on another family business called JWM Family Enterprises, a private company that also develops hotels. John says he started the business in 1993 as a part of creating a more tax-efficient estate plan. In part by contributing some of his family's securities to the venture, the lawsuit says John helped save "billions of dollars" in estate taxes.
By 2014, JWM was a 16-property operation with more than $30 million in profits, according to John Marriott. In the same year, he told his wife he was leaving her for another woman. When he informed his parents of the impending divorce, his father "responded coldly and with no sympathy," according to the complaint. He "told [John], repeatedly and in ominous tones, 'You're leaving the family.'"
From that point, his father unleashed "a relentless flaying," says the lawsuit, denying John access to his trust and threatening to expose John's history of substance abuse if he did not resign from the board of Marriott International. The complaint says Bill Marriott knew about John's substance abuse for years and tolerated it "so long as it did not surface and cause damage to the family's all important image of probity and rectitude."
John, 56, tells Washingtonian he has struggled with drugs and alcohol nearly his whole life, but that it has never hindered his performance at work.
The suit also alleges that Bill Marriott removed John as CEO of JWM Family Enterprises, slashed his equity in the JWM hotels, and diverted a "substantial part" of John's trust to "a non-beneficiary." John declined to say whether the "non-beneficiary" is his ex-wife because the terms of their divorce are under seal, though he says she remains close with his family.
John says the combined loss of his trust and his salary as CEO of JWM Family Enterprises equates to millions of dollars annually. He says he has no relationship with his siblings—both of whom work for Marriott—or his mother.
Since the rift with his family began three years ago, John says he's launched a new hotel company with friends; they bought a Sheraton in Dallas last year. He remains with the same girlfriend, though he declines to identify her.
He says he misses his family. "I always looked up to my dad and trusted him," says John. "I idolized the guy."

*An earlier version of this story incorrectly stated that Mormonism forbids divorce.