A guide to the newest places to eat and drink.
Cheesy, buttery flatbreads known as khachapuri and soup dumplings called khinkali are just a couple of the dishes you should familiarize yourself with at DC's first Georgian restaurant. Supra, meaning "celebratory feast," opens in Shaw on Tuesday, November 7.
Not familiar with the cuisine? It shares some similarities with Mediterranean and Middle Eastern food, thanks to its location straddling Eastern Europe and Western Asia. But it's mountainous geography means the region has developed flavors all its own using spices and herbs like tarragon, coriander, dried marigold petals, and blue fenugreek. Walnuts and pomegranates are also commonly used.
Malkhaz Maisashvili, a former chef at the Embassy of Georgia, aims to introduce Washingtonians to chakapuli, a stew with white wine, tarragon, and sour plum sauce (Supra swaps mussels for the traditional lamb or veal), as well soup dumplings with beef, pork, or mushrooms. He'll also serve kebabs, a range of vegetable dishes, and several varieties of khachapuri with white bean or spicy pork-and-beef fillings. The restaurant has a traditional Georgian oven, similar to a tandoor, for fresh breads.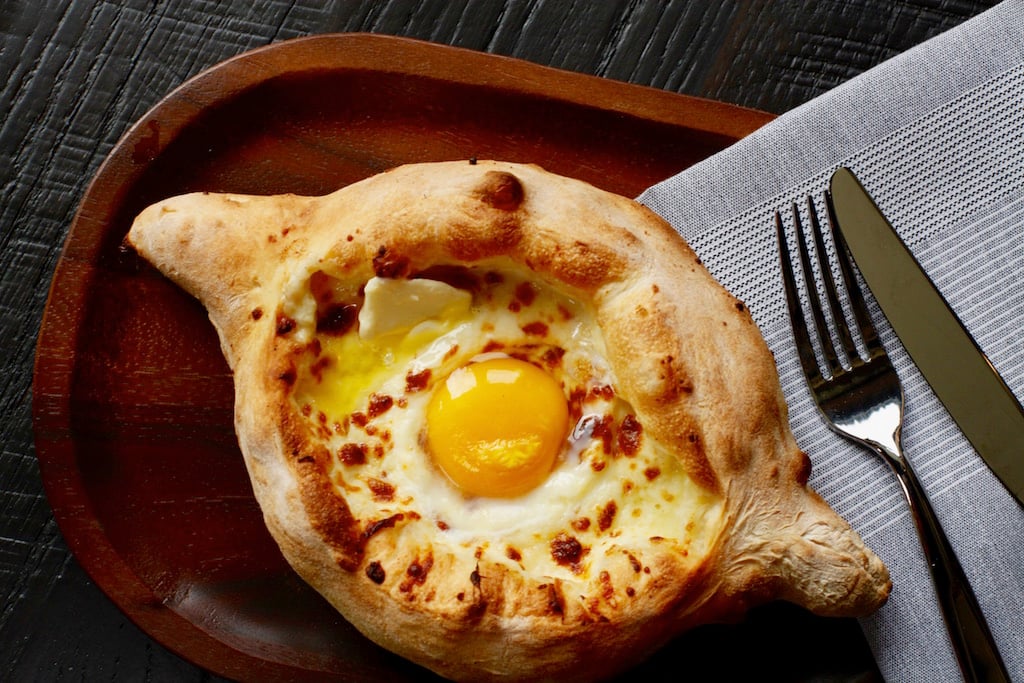 Supra is owned by Jonathan Nelms, a partner at Baker McKenzie law firm who's had a long love affair with the country. Nelms worked in Moscow for three years, where frequented Georgian restaurants and made several trips to Georgia. When he and his wife/co-owner Laura Nelms returned stateside, they missed the food and wine and started looking for ways to bring it to DC.
Speaking of the wine, Georgia's winemaking tradition is believed to date back around 8,000 years. Supra will serve 20 to 30 bottles to start, including amber wine—white wine that's been oxidized with grape skins so it takes on an amber color.  Cocktails incorporate chacha, a Georgian brandy, and traditional ingredients like walnuts and tarragon.
The 136-seat space incorporates Georgian culture in the design, too. Fluffy papakhi hats worn by mountain shepherds hang from the ceiling, and art from Tblisi adorns the walls. Stay tuned: a Georgian street artist will travel to DC in the coming months to create a mural behind the bar.
Supra. 1205 11th St., NW.