In one of I Love Lucy's classic episodes, Lucille Ball's character visits an Italian vineyard for some barefoot grape stomping—only to get into a fruit-flinging alter­cation with an angry local. For the past 11 years, that hilariously sloppy scene has been recreated each fall at Three Fox Vineyards in Delaplane, Virginia. Owners Holli and John Todhunter have turned the stomp into a contest, in which teams have two minutes to produce as much juice as possible, using only (ugh) their bare feet. (The results of these efforts are, thankfully, thrown out—Three Fox's commercial wine is produced using less disgusting methods.) Many contestants dress up as Lucy, donning peasant blouses and red wigs to match Ball's garb on the episode.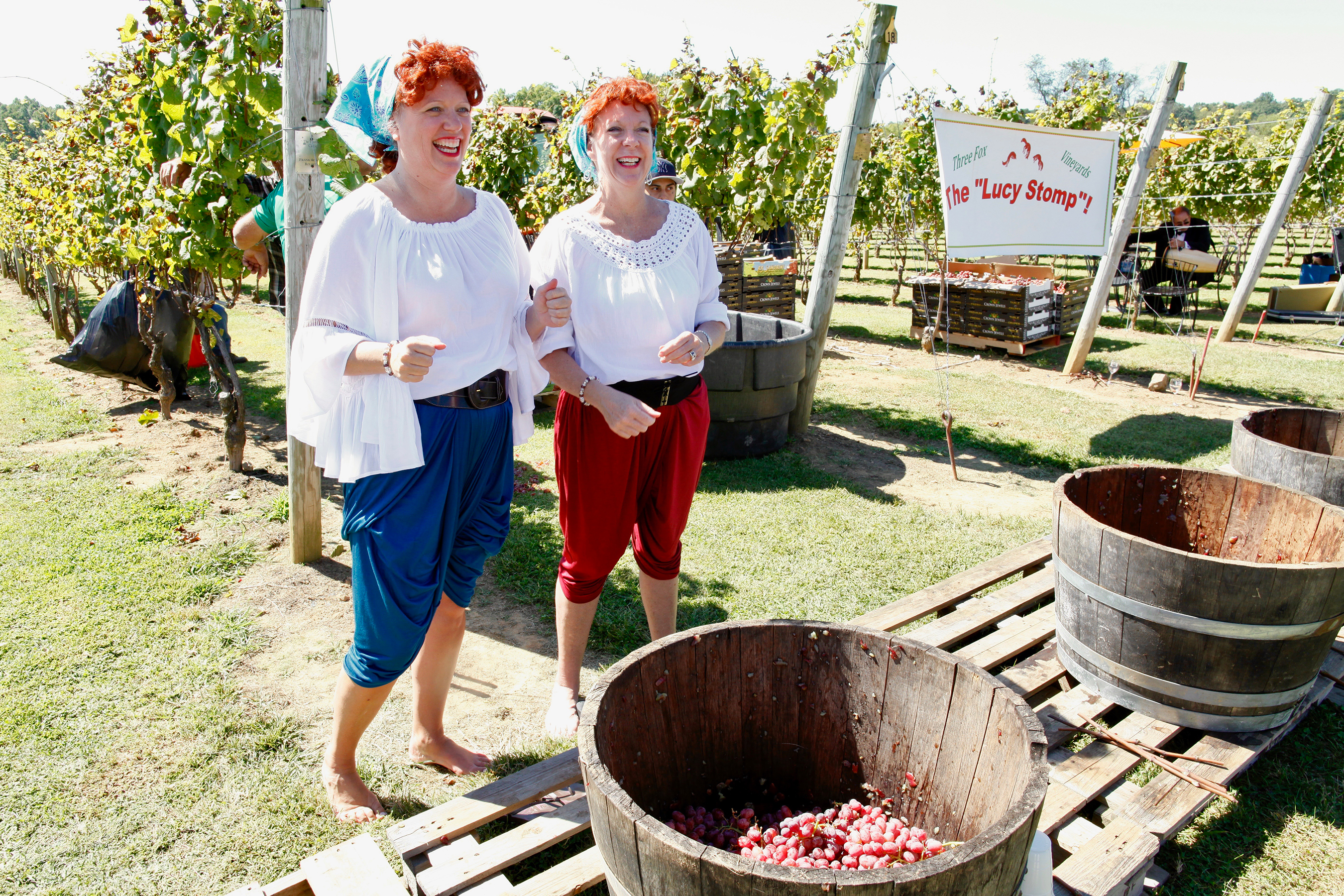 This year, 42 teams competed, including one made up of longtime friends Ellen Wlodychak and Kirsten Brown, pictured, who are from Vienna. Stomping can be trickier than it looks, apparently, and the duo admitted to being a bit nervous. "Whether we won or lost was not nearly as important as not falling out of the barrel," Brown says. In the end, both contestants remained upright throughout the two minutes, and though they didn't win, they did manage to extract enough liquid—two cups!—to take third place. How did they do so well? "We had watched the Lucy video multiple times," says Wlodychak. "We researched."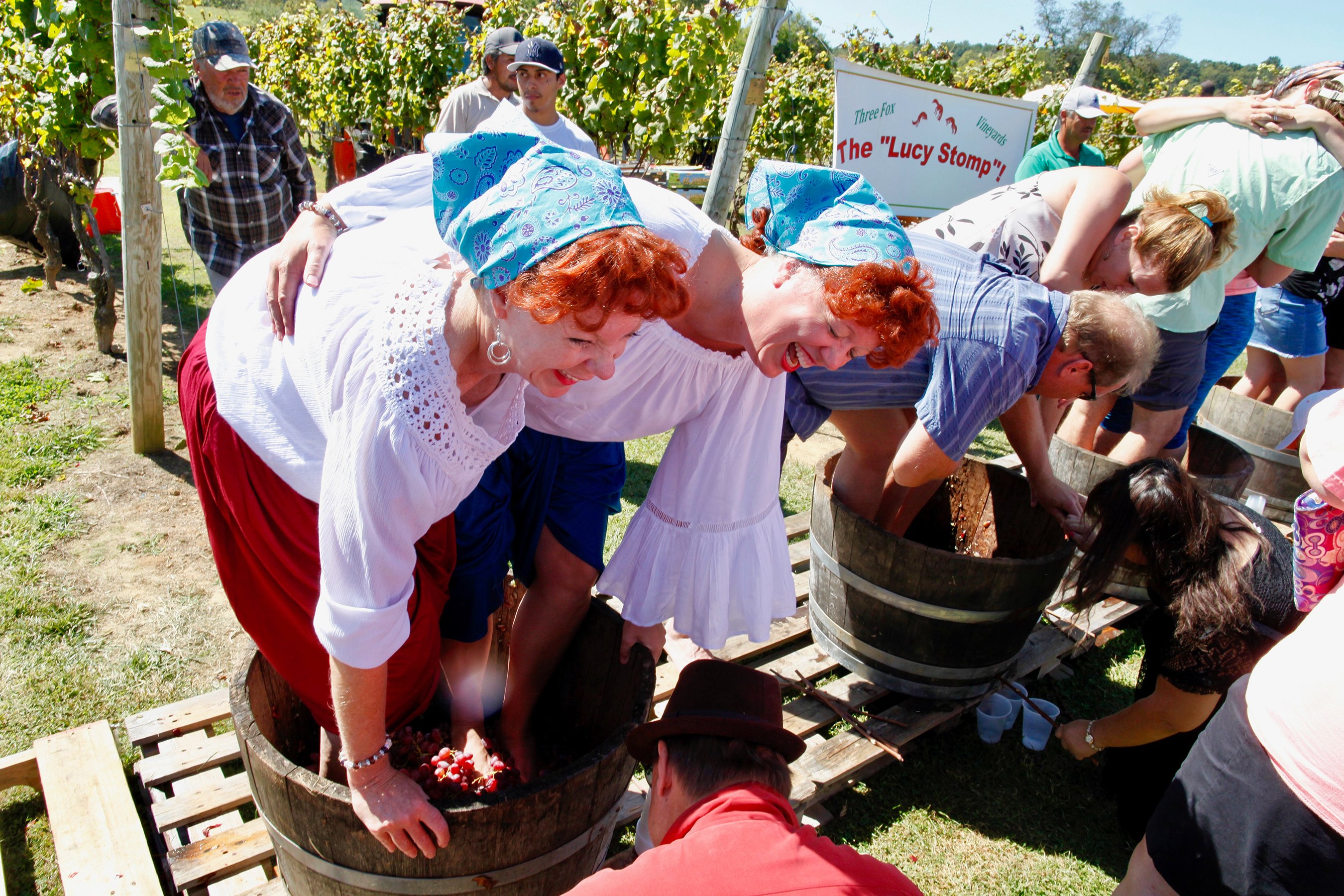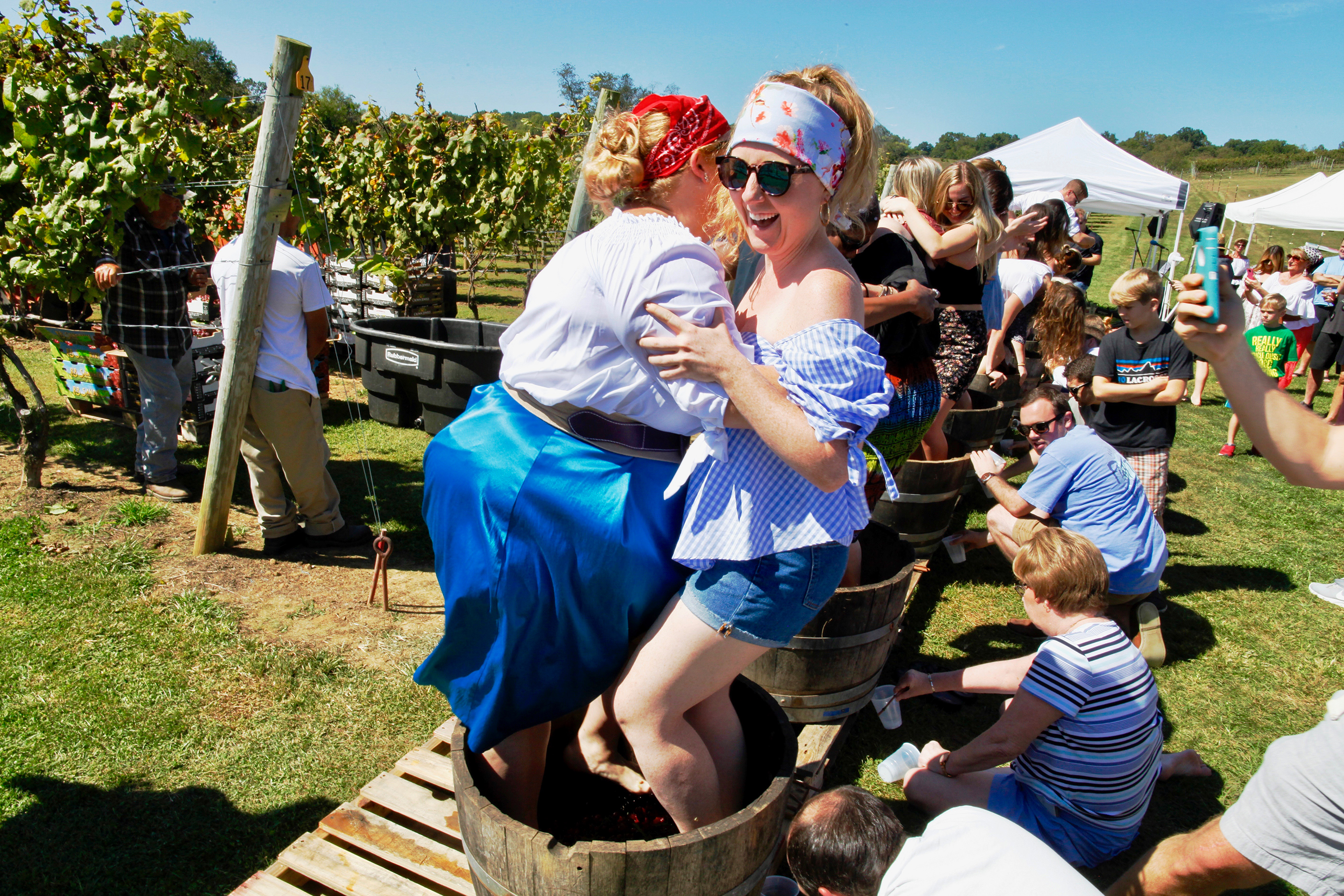 This article appears in the November 2017 issue of Washingtonian.