One of our favorite bar brunches this year was Service Bar's beach-themed hangover hangout with orange crushes and inflatable beach balls. Sadly, the U Street cocktail spot has decided summer is over. The good news: it's ski season.
Service Bar recently launched a "Ski Lodge Sundays" brunch aimed to feel like a winter resort. Co-owner Chad Spangler says they considered log cabin and winter wonderland themes, but ultimately, it's the ski lodge where people go to drink.
The space is pure hygge (the Danish word for cozy). It's decked out in fake snow, pine cones, ski lift chair ornaments, and snow shoes. To keep things extra comfy, banquets are covered in flannel with an "absurd" number of pillows and warm sherpa blankets. Space heaters look like fireplaces, and what faux lodge would be complete without faux bear skin rugs and faux moose heads?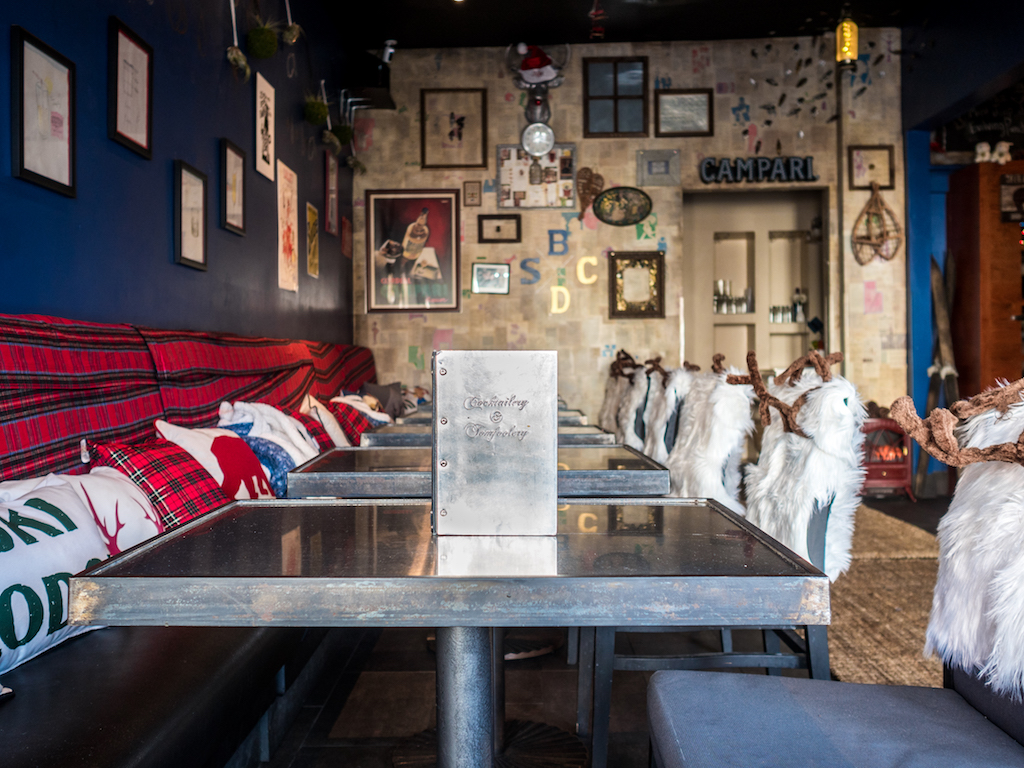 A themed drink menu consists of four hot cocktails and one cold one—all $10. Find a gingerbread toddy and hot buttered cider, as well as a mezcal hot chocolate dubbed "Chocolate, Coffee, Booze" that's topped with egg white meringue and chicory. Spangler says they're soon getting a special hot chocolate machine and are thinking about adding a s'mores-inspired version.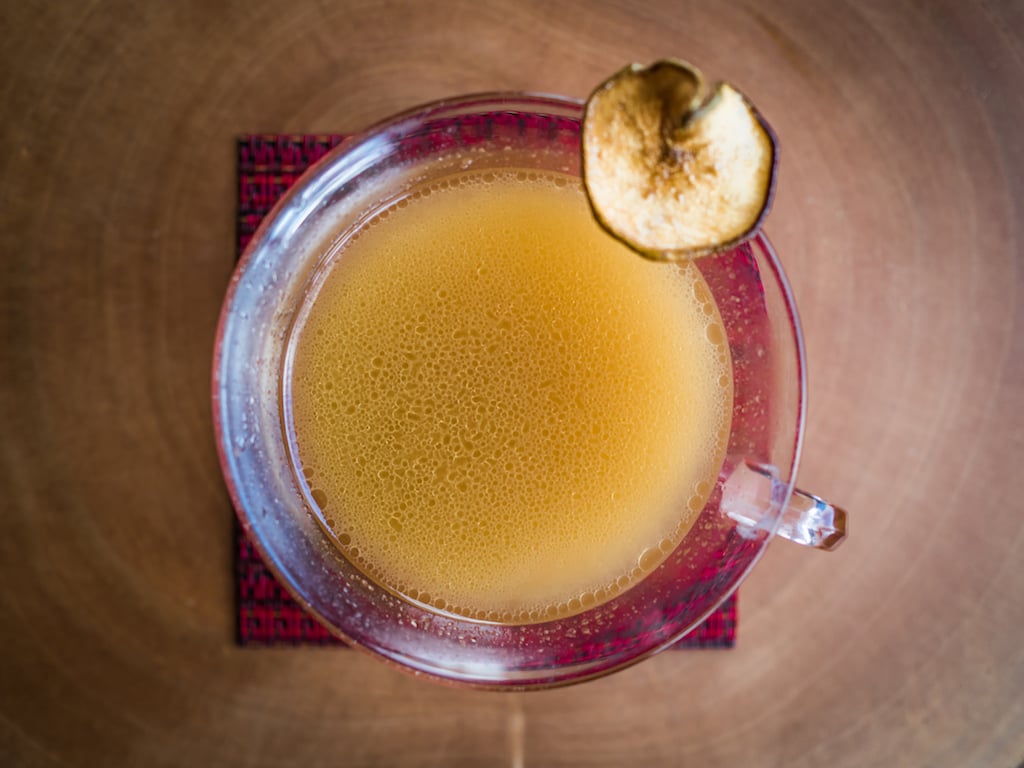 A "Skinny Girl Eggnog"—the single cold drink—avoids dairy and sugar, but bartenders mimic the cocktail's thick texture by adding xanthan gum to chamomile tea, then folding in whipped egg whites. It's spiked with Drambuie (a spiced Scotch liqueur) and Spanish brandy. Spangler swears it still tastes a lot like the stuff served at Christmas parties (and tea).
The food menu hasn't changed: You can still get hearty, hangover-friendly dishes like chilaquiles (with or without duck), fried chicken, churros, and bacon-egg sandwiches.
While you eat, a DJ will set the mood. For the beach brunch, the DJ wore swim trunks. Now? "He just wears a snow suit," Spangler says.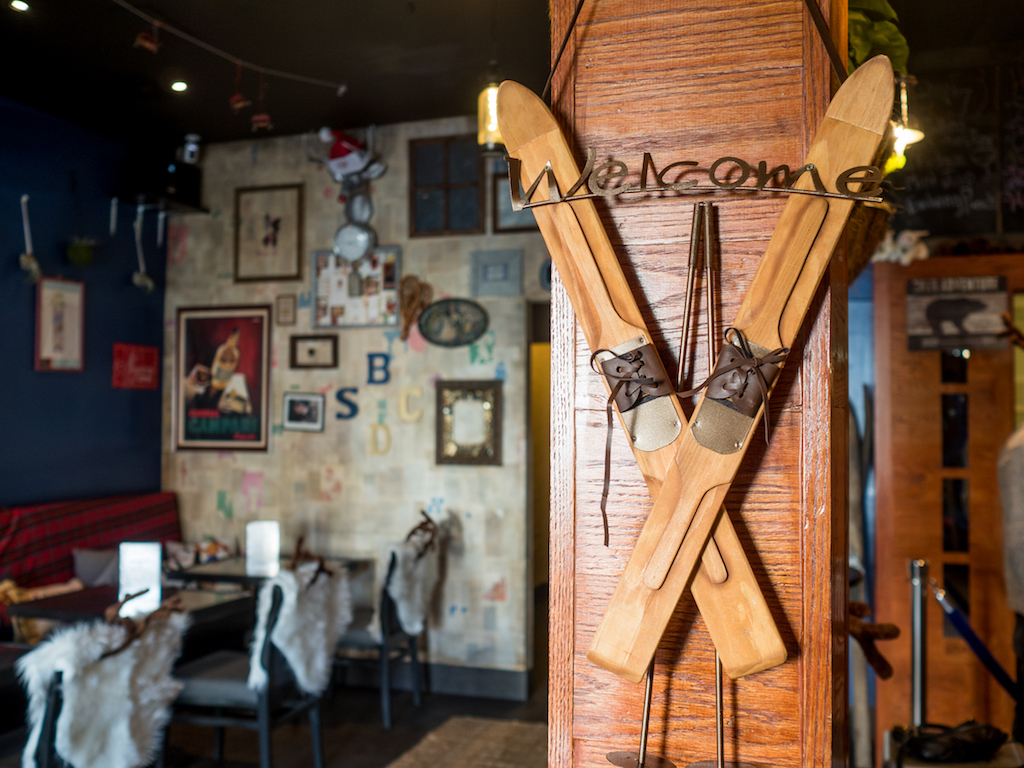 Service Bar's Ski Lodge Brunch. 928 U St., NW; 202-462-7232; Brunch is Sundays only from 2 PM to 1:30 AM.