Since Wawa opened its first store in Delaware County, Pennsylvania in 1964, it has grown to over 800 stores across six states with a legion of crazed fans devoted to its made-to-order hoagies and convenience store coffee. But only now is it finally arriving in the District. The first of many DC stores debuted at 1111 19th St., Northwest this morning. Stop by for free coffee over the next three days.
This Wawa, however, is strangely self-aware. The DC location will feature interactive digital screens—essentially selfie stations—where fans can upload photos and messages that will flicker inside the store.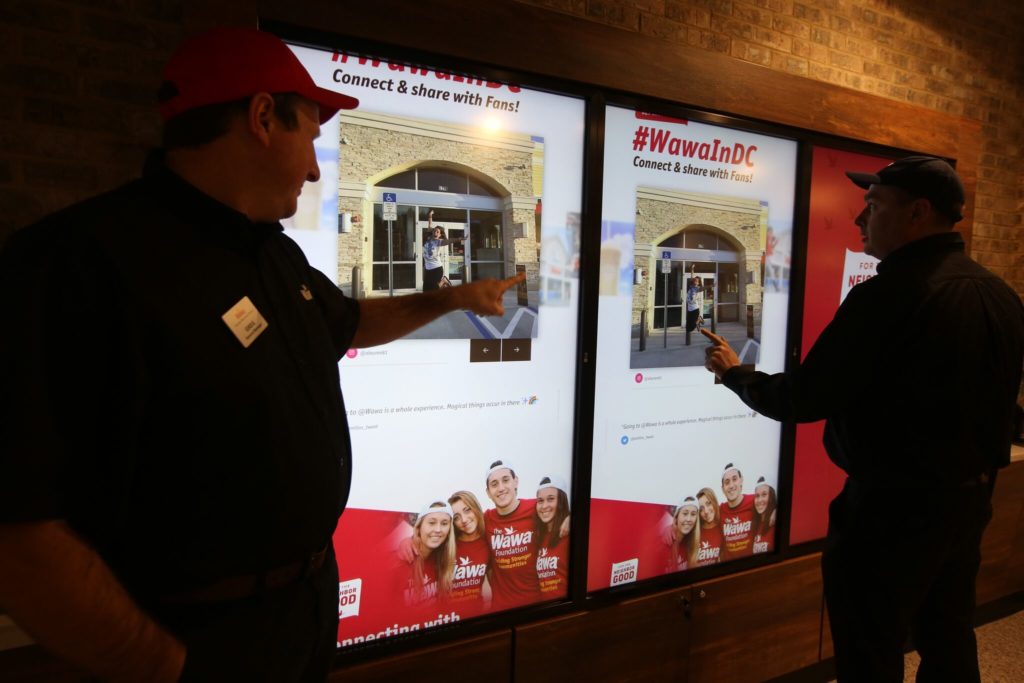 While Wawa is better known as a staple of the suburbs, the DC outpost aims to cater to its urban setting. The flagship store—the chain's largest to date—is decked in subway tiling and lots of exposed brick. The look is more hipster bistro of 2012 than highway gas station. And rather than a place you're going to be in and out of in three minutes for a bag of Doritos, the store's Wild Goose Cafe has indoor and outdoor seating plus free wifi for lingering. Also new: a made-to-order salad section. While there are no gas pumps, District bikers can take advantage of free air pumps.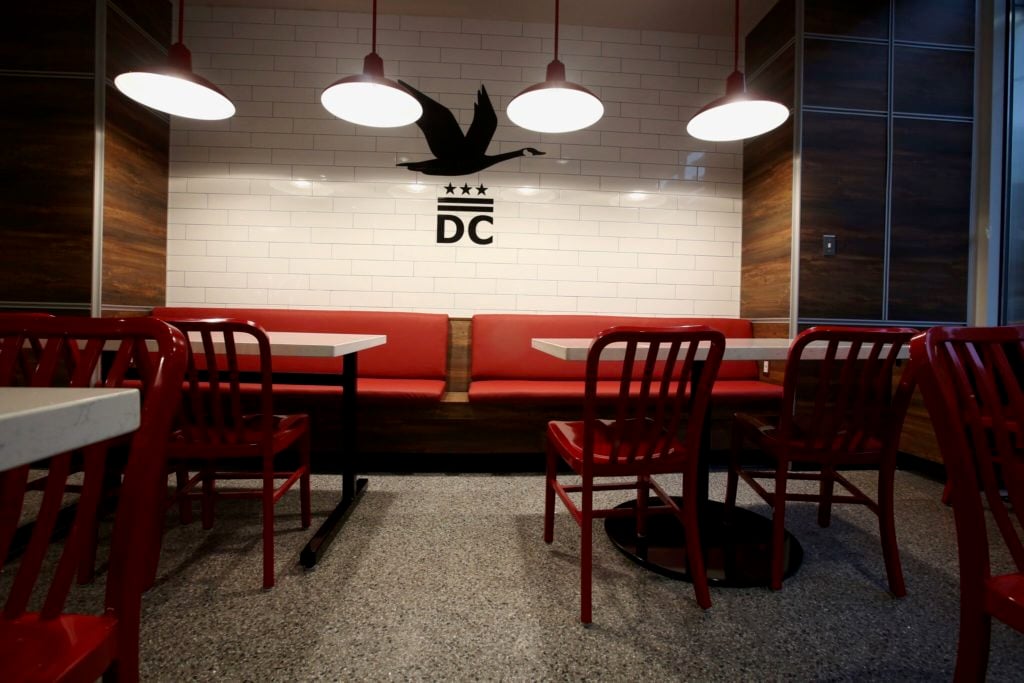 For New Jersey and Pennsylvania natives fearing this is no longer the Wawa they know and love, rest assured, the DC shop will still preserve many Wawa staples, including a hoagie station, Sizzlis (breakfast sandwiches), a bakery, and a coffee bar. OK fine, that's been artisanlized too. It now serves nitro and cold brews.