A guide to the newest places to eat and drink.
Gelato shop Dolcezza will open its ninth DC-area store at the Wharf next week. But this new location has something different: a full kitchen.
Co-owners Robb​ ​Duncan and Violeta Edelman have experimented with sandwiches at Mom & Pop, Dolcezza's Mosaic District cafe. But for the most part, they've stuck to gelato and coffee since opening their first shop in Georgetown 13 years ago. At the Wharf location, however, the menu will feature all-day breakfast focused on Southern comfort food.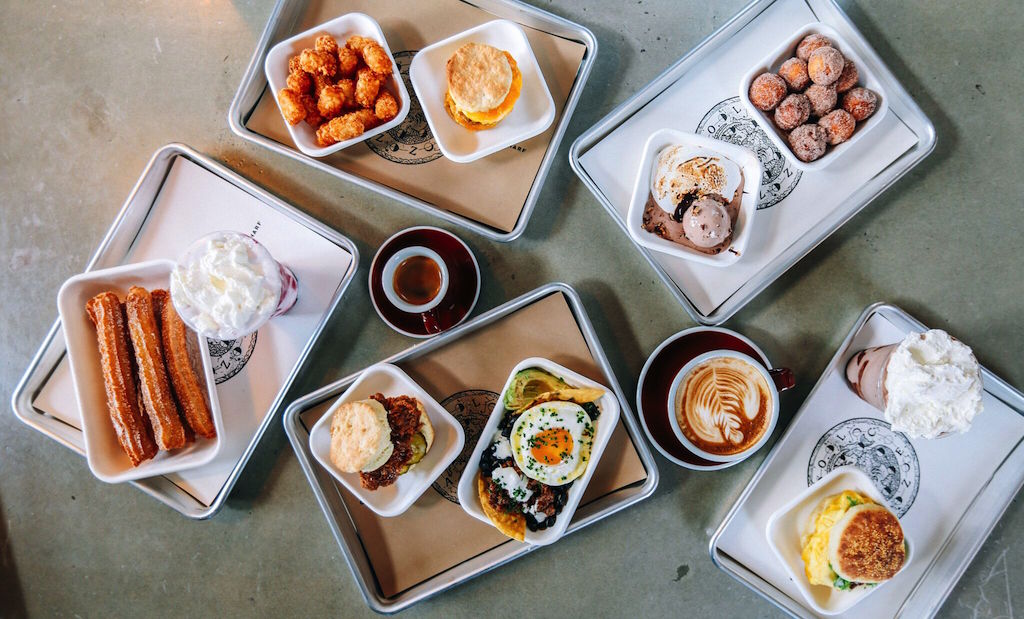 Victor Vasquez, who has worked at Dolcezza for ten years, will oversee the shop's kitchen operations. Expect egg and cheese biscuit sandwiches with house-made sausage, as well as fried-chicken biscuit sandwiches. There will also be huevos rancheros. Dishes range from $4 to $12.
Another new addition to this particular Dolcezza? A gelato soft-serve machine. "At night, we'll have something like milk and cookies," says Duncan, referring to a dish made with milk-flavored gelato and a warm chocolate-chip cookie. Duncan stresses that his team will be "staying true to the classics" at their new location. They'll take cues from classic soft-serve spots like Dairy Queen, serving chocolate-dipped cones, milkshakes, doughnuts, and churros.
Guests can get a taste of the new shop at its official opening on December 22.